Klasické a luxusní projekty kuchyní na míru od Modenese Luxury Interiors. Rafinovaný a barokní styl kuchyní na míru vyrobených v Itálii, vkusně navržených a vyrobených z vysoce kvalitních materiálů z masivního dřeva.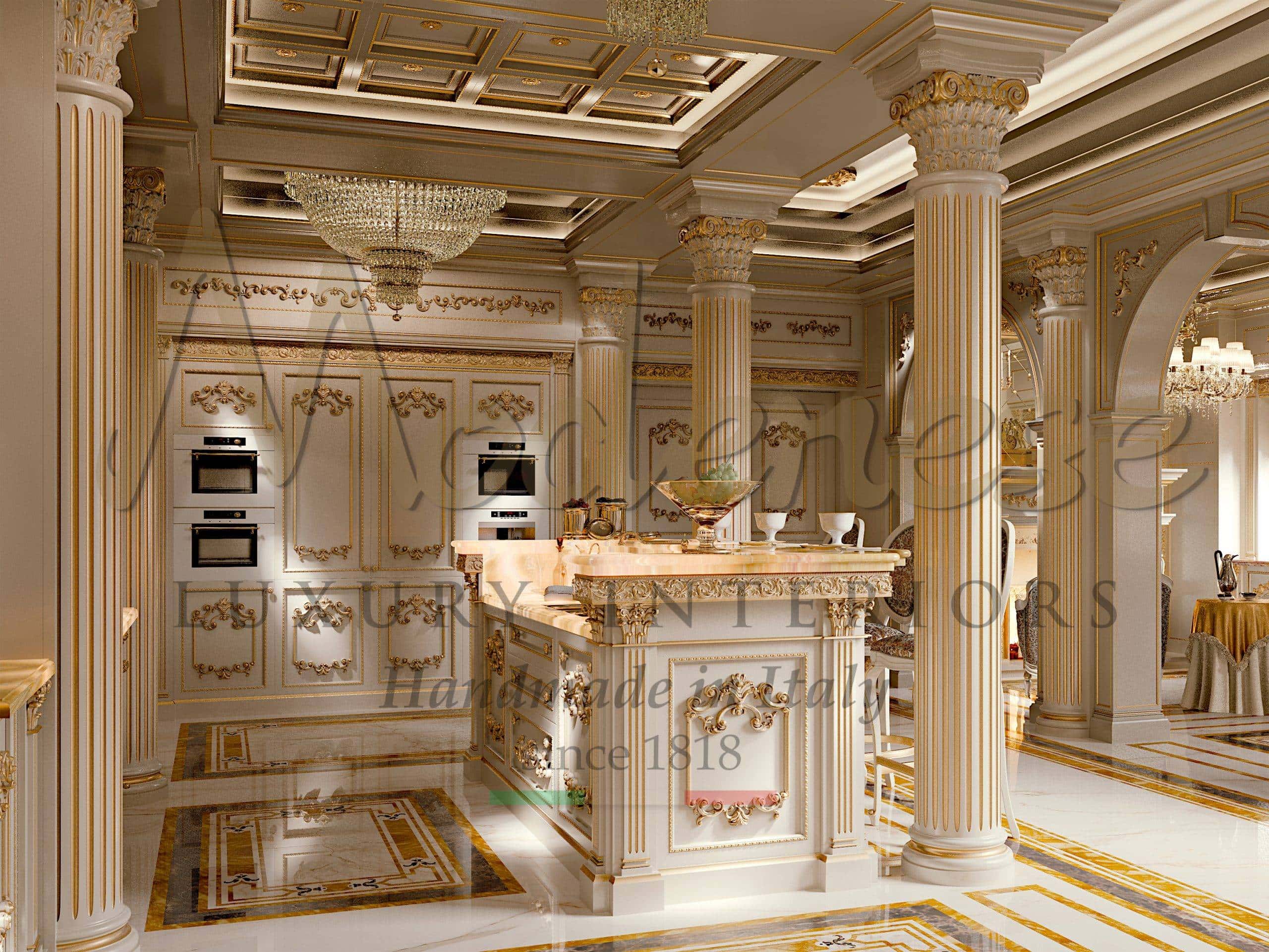 CLASSIC STYLE
Classic style kitchen ideas for a royal and precious special ambience in your villa project. Our interior design service will provide you with the best option for your bespoke kitchen with elegant and classy design. Handcrafted and custom-made details as per your requests. Baroque and unique ideas with the best Italian quality.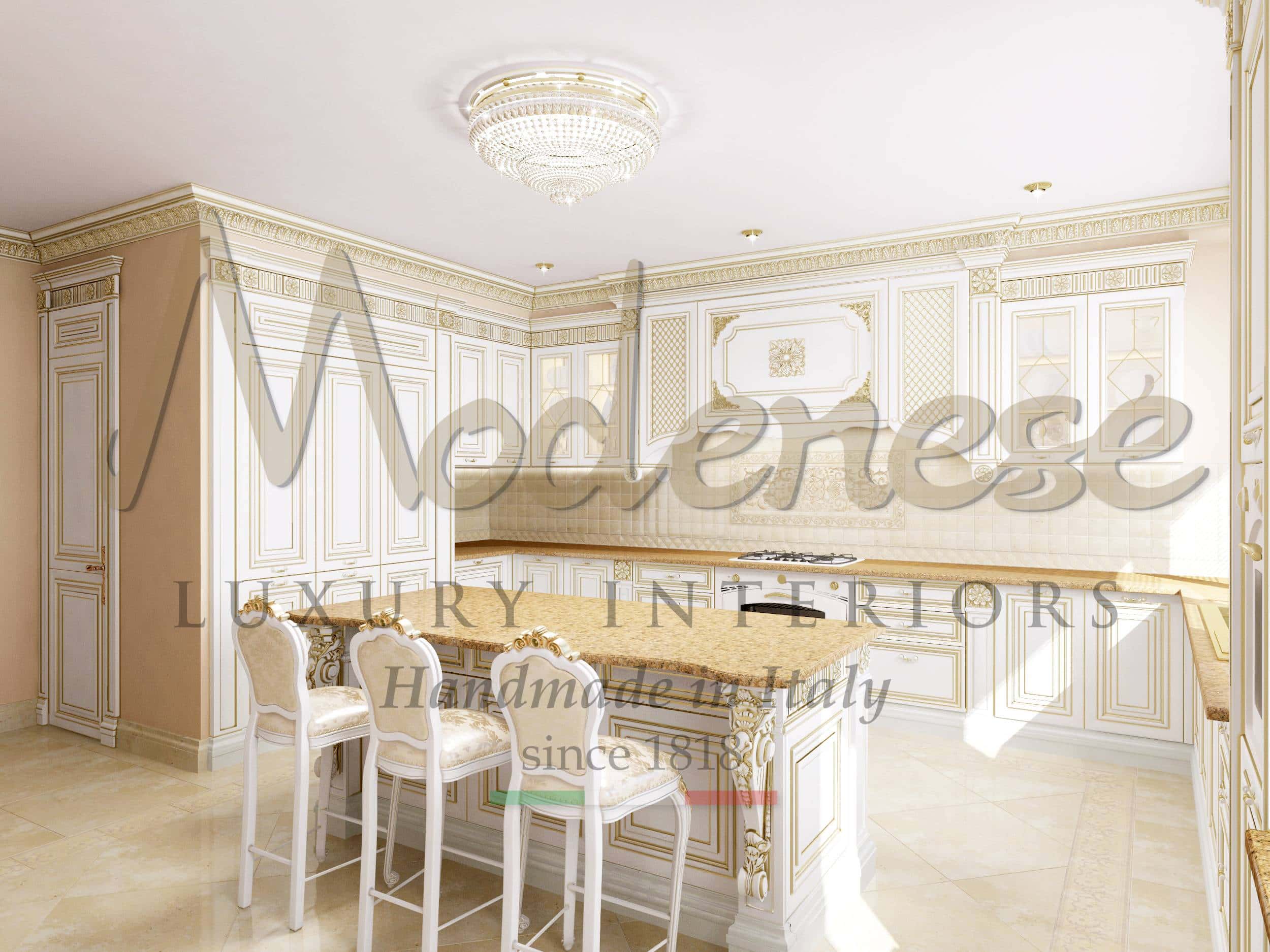 CUSTOM PROJECT
Our kitchen projects are completely customized to fit perfectly into your residential project. Personalize your elegant kitchen project with your favorite style, wood finish, marble top, appliances and accessories. Baroque and luxury kitchen interiors accurately selected by our interior design team will bring the best made in Italy product into your royal and classy kitchen project.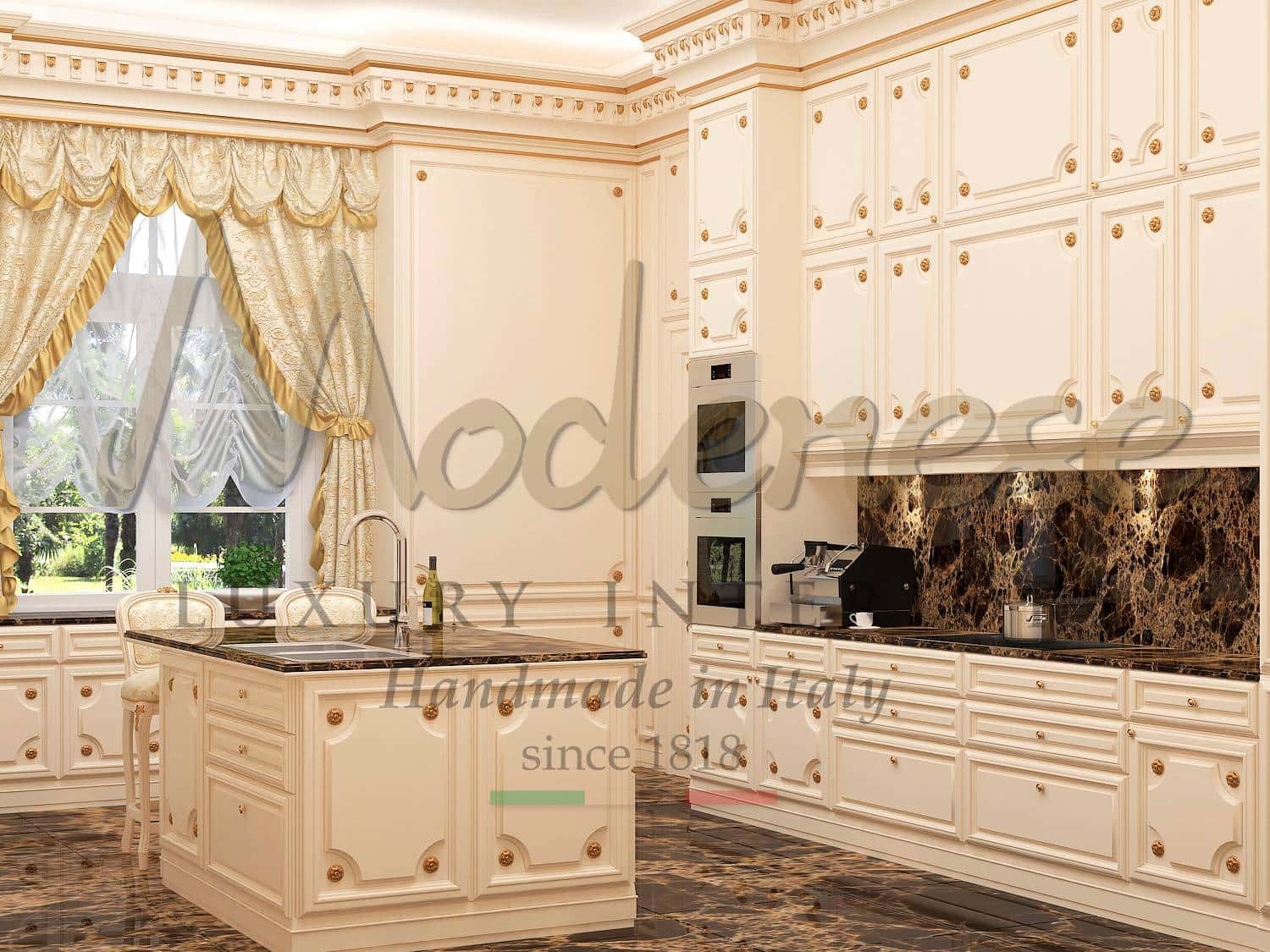 SOLID WOOD AND MATERIALS
Artisanal production by Modenese Luxury Interiors for your kitchen project. Classic custom-made realization with Italian quality and high-end materials. Solid wood and golden leaf details, handmade carved wood decoration for handcrafted cabinets. Baroque royal project by our interior design service for classy and unique masterpieces.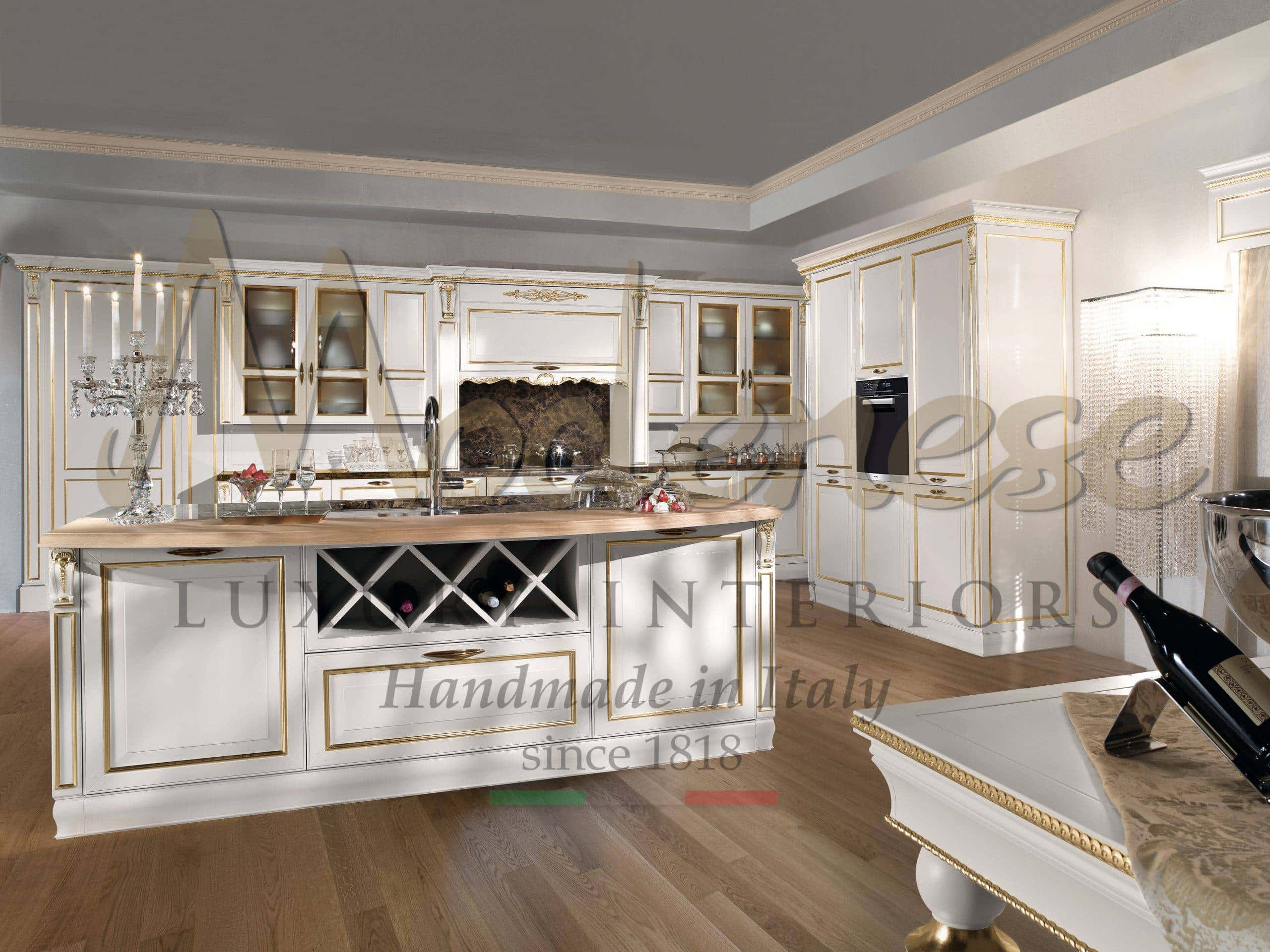 TIMELESS PRODUCT
Top quality made in Italy timeless kitchen projects. Custom-made traditional baroque design with golden details, solid wood materials and exclusive baroque style interiors will attribute to your unique project a traditional and timeless atmosphere characterized by elegance and magnificence.
Visit our online showroom

[wps_collections link_to="shopify" limit="15" pagination="false"]