NÁDHERNÝ DESIGN LUXUSNÍHO SÍDLA
Russia
Velký důraz je zde kladen na pompéznost prostoru. V barevném schématu převládají světlé teplé tóny. Výzdoba interiéru je skvostná, se zlacením a nadměrným luxusem. Ve výzdobě je použit tradiční mramor, modulární parkety a přírodní dřevo medové barvy, které příznivě kontrastuje se stěnami. Pastelová světlá barva je autorovou interpretací klasické barevné výzdoby. Veškerý nábytek pro tento projekt byl vyroben podle skic designérů společnosti Modenese Interiors.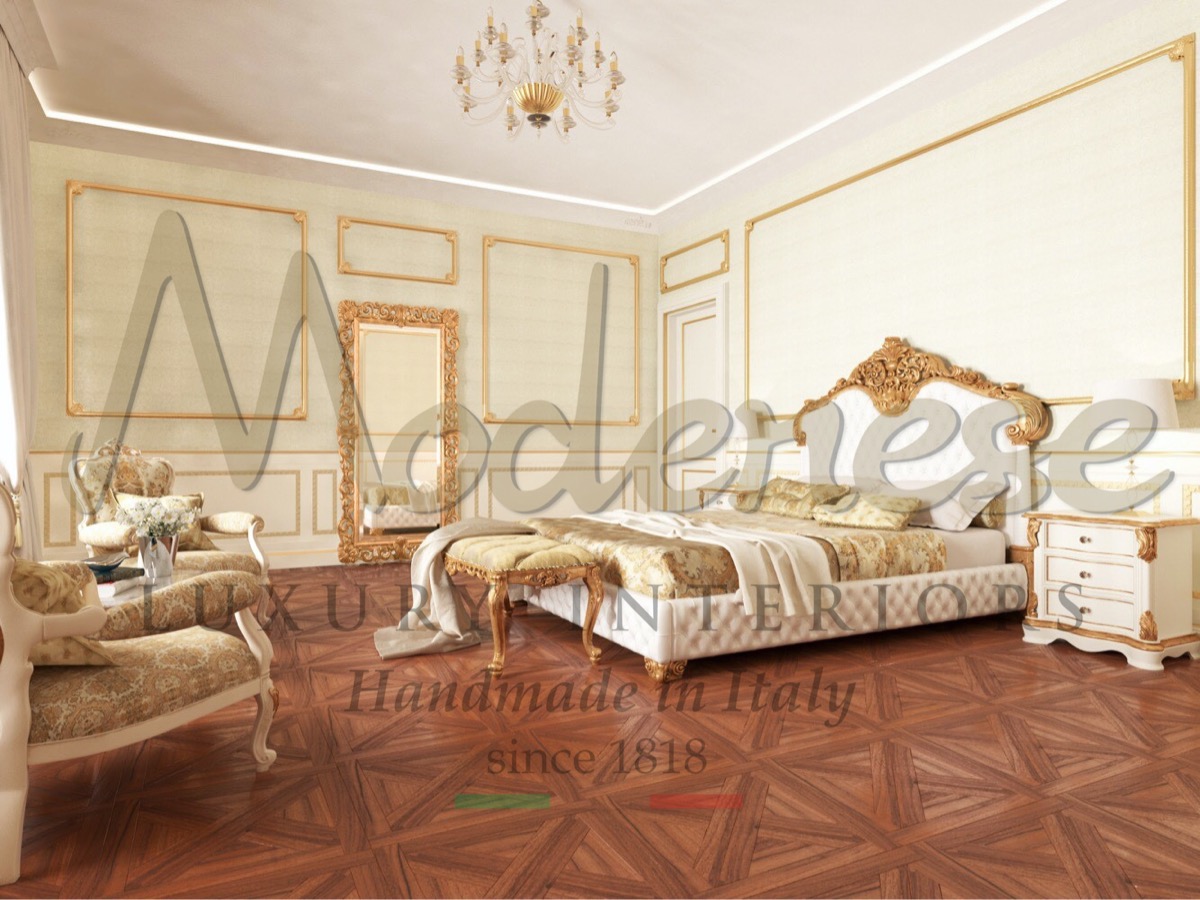 VÝZDOBA HLAVNÍ LOŽNICE V TRADIČNÍM STYLU
Sněhově bílá ložnice je bezpochyby stylovým a správným řešením, které promění váš pokoj k nepoznání a dodá mu nezapomenutelný šarm a harmonii. Univerzálnost bílé barvy umožňuje její použití pro výzdobu interiéru v jakémkoli stylu, od klasického až po loftový. Pro ložnici se nejlépe hodí klidné, neutrální kombinace. Tradiční styl má své vlastní kánony a nápady. Zejména předpokládá vysoké stropy. K vytvoření takové iluze pomůže i taková technika, jako je malování stěn a stropu v jednom odstínu.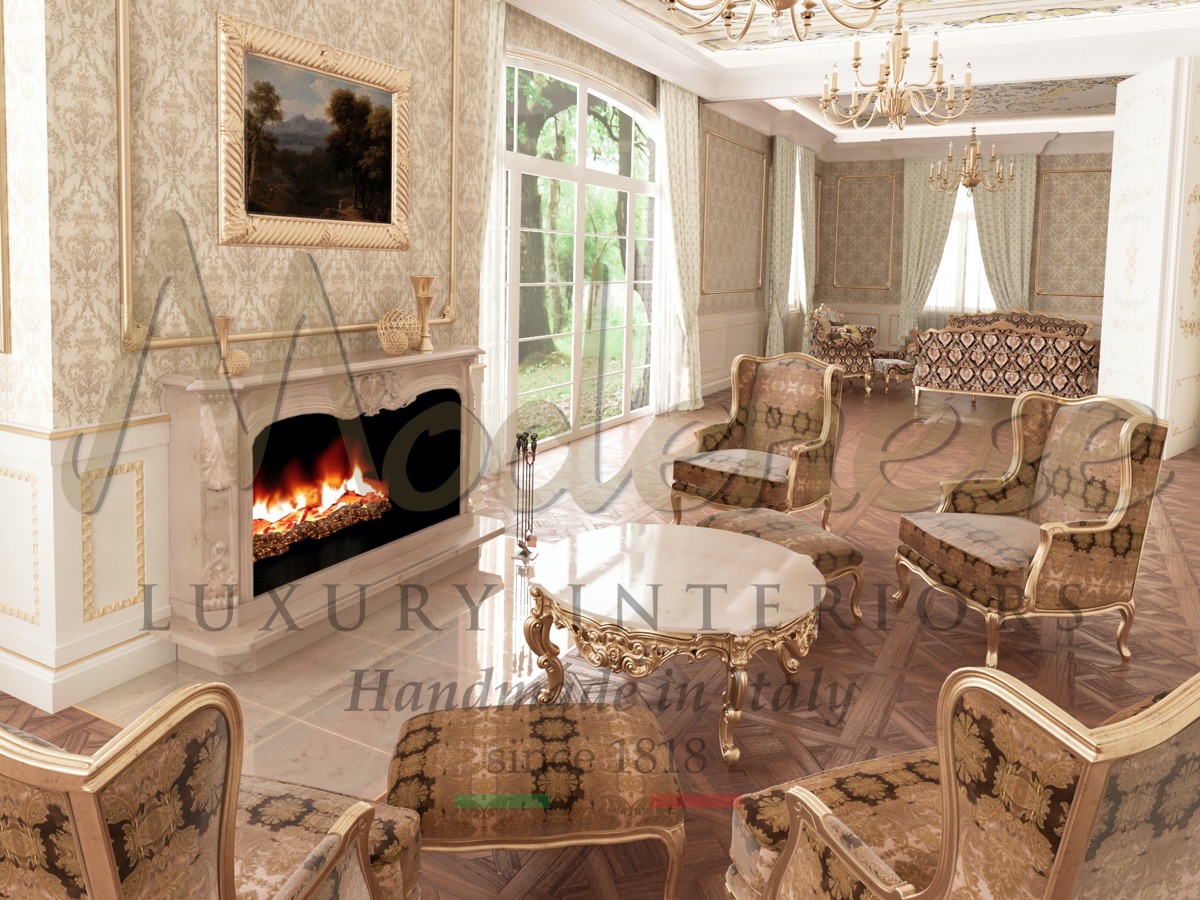 KLASICKÝ DESIGN OBÝVACÍHO POKOJE S KRÁSNÝM KRBEM
Obývací pokoj v klasickém stylu je vždy elegantní a sofistikovaný. Pokoj je známkou dobrého vkusu a nadčasovosti. Interiér spojený s mravy minulých staletí kreativně čerpá z tradic a odkazuje nejen na složité formy, ale také na přírodní, vzácné materiály. To je třeba brát v úvahu zejména při výběru obývacího pokoje v tomto stylu.
Majestátní obraz klasického obývacího pokoje prohřívá také krb, který je jeho nedílnou součástí. Je středobodem celé kompozice. Exkluzivní sedací souprava je umístěna příhodně v jeho blízkosti.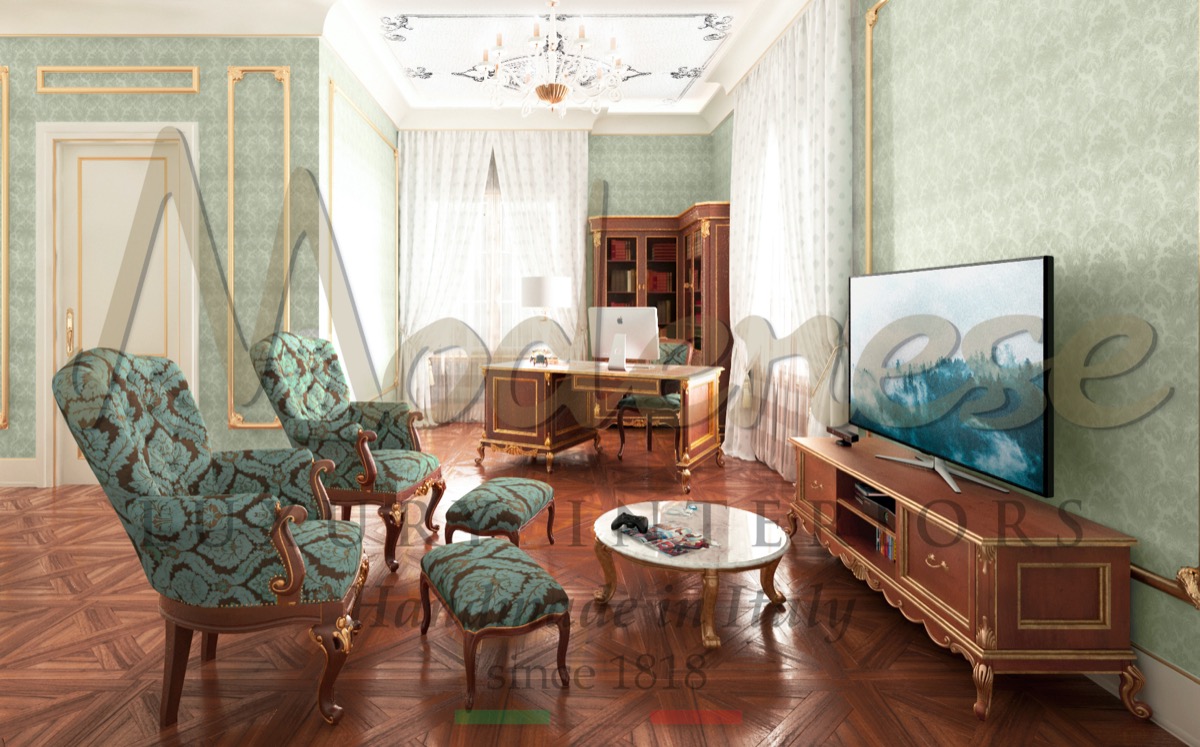 POHODLNÝ KLASICKÝ DOMÁCÍ KANCELÁŘSKÝ NÁBYTEK
Klasické domácí kanceláře budou vždy v módě. Je to přesně ten styl, ve kterém můžete co nejvíce funkčně uspořádat pracovní prostor. Ve kterém je minimum dekorativních prvků, které by vás zbytečně rozptylovaly. Takový interiér dodává o prostor a volnost.
Pro výzdobu stěn a podlah byste měli volit přírodní a stálé materiály. Prvním z nich je vysoce kvalitní modřínové, dubové, borovicové, bukové, habrové, hruškové, ořechové, smrkové nebo třešňové dřevo. Za druhé umělé nebo přírodní druhy kamene: žula, mramor, břidlice, kvarcit, pískovec, travertin. V kancelářích jsou podlahy nejčastěji pokryty parketami nebo prkny, mohou se použít i kamenné nebo keramické dlaždice.
Strop v kanceláři je obvykle bílý nebo světle béžový. Lze také instalovat napínací nebo podhledové varianty.
Neměly by zde být příliš světlé, kontrastní a tmavé barvy, stejně jako velké množství kovových prvků a skla.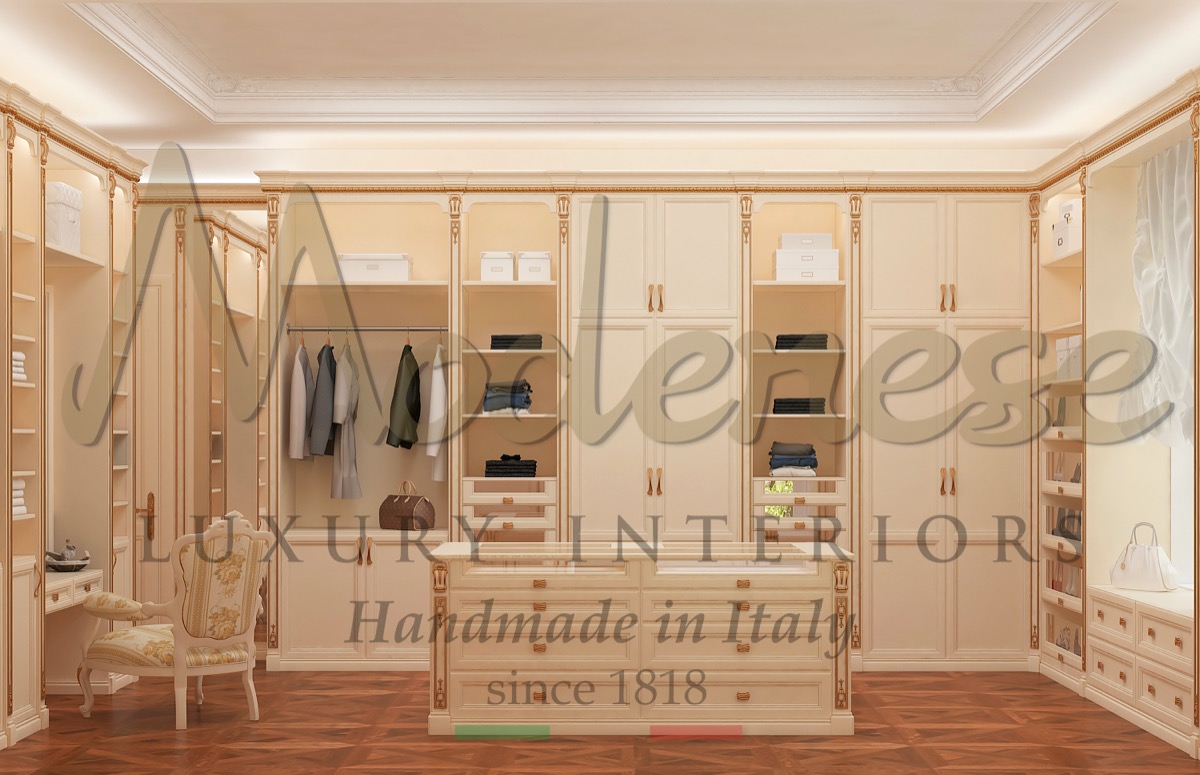 ŠATNA – KRÁLOVSTVÍ POŘÁDKU A STYLU
Naše společnost vám může nabídnout luxusní značkové šatní skříně s nádherným designem a také nábytek do šaten z naší produkce. Prémiové šatní skříně prezentované na našich webových stránkách jsou převážně ručně vyráběné produkty, které jsou realizovány těmi nejlepšími řemeslníky naší společnosti. Od ostatních se šatny odlišují svou univerzálností, funkčností a elegantním designem.
Všechny známé šatní systémy, ať už jsou jakkoli odlišné, mají jeden princip uspořádání regálů, nástěnných panel a polic. Ty se používají ve skříni, u zásuvek, pantografů, věšáků a podobně. Proto není těžké se správně rozhodnout ve prospěch šatního systému. Stačí se obrátit na naše konzultanty, kteří vám pomohou promyslet, jaké vnější parametry by měla šatna mít, jakou má mít velikost a funkčnost.
Visit our online showroom

[wps_collections link_to="shopify" limit="15" pagination="false"]