Design interiéru neoklasicistní vily v Londýně, Velká Británie
Moderní interiérový design od společnosti Modenese Luxury Interiors lze označit za umělecké dílo, protože přináší jedinečnou estetiku, krásu, pohodlí, užitečnost a rostoucí myšlenky na fantastické bydlení pro každého jednotlivce. Návrh interiéru domu, který vypracovali skuteční odborníci z naší firmy, má zapůsobit svou nápaditostí a originalitou, vhodným barevným řešením a zcela novými trendy, které naplní dům individualitou a jedinečností. Opravdoví mistři z Modenese Luxury Interiors dokáží proměnit nejvšednější domácí zboží ve skutečná umělecká díla, která se stanou ústředním bodem domu, jeho kompozičním jádrem a zdrojem tvůrčí inspirace.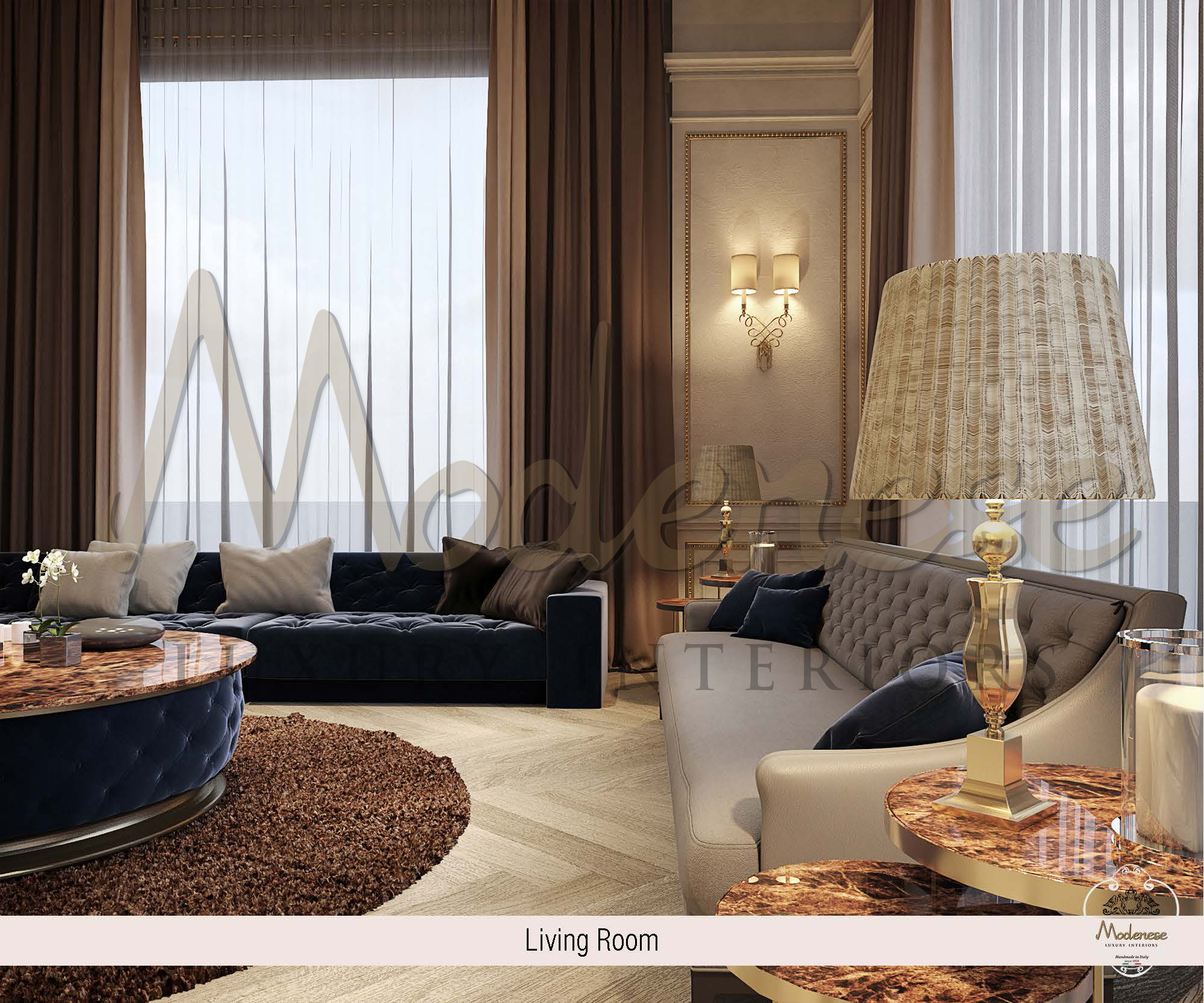 Living Room Design Of Your Dream
The unique interior design of a beautiful house design makes it not only incredibly contemporary, but also extremely pleasant, allowing the house owners to enjoy a sense of ultimate comfort, to immerse themselves in the world of favorite items and home warmth. Every aspect in such an environment is meant to satisfy the eye and elicit a wave of good feelings, to powerfully represent the charisma and life philosophy, and to stress taste, respectability, and elegance.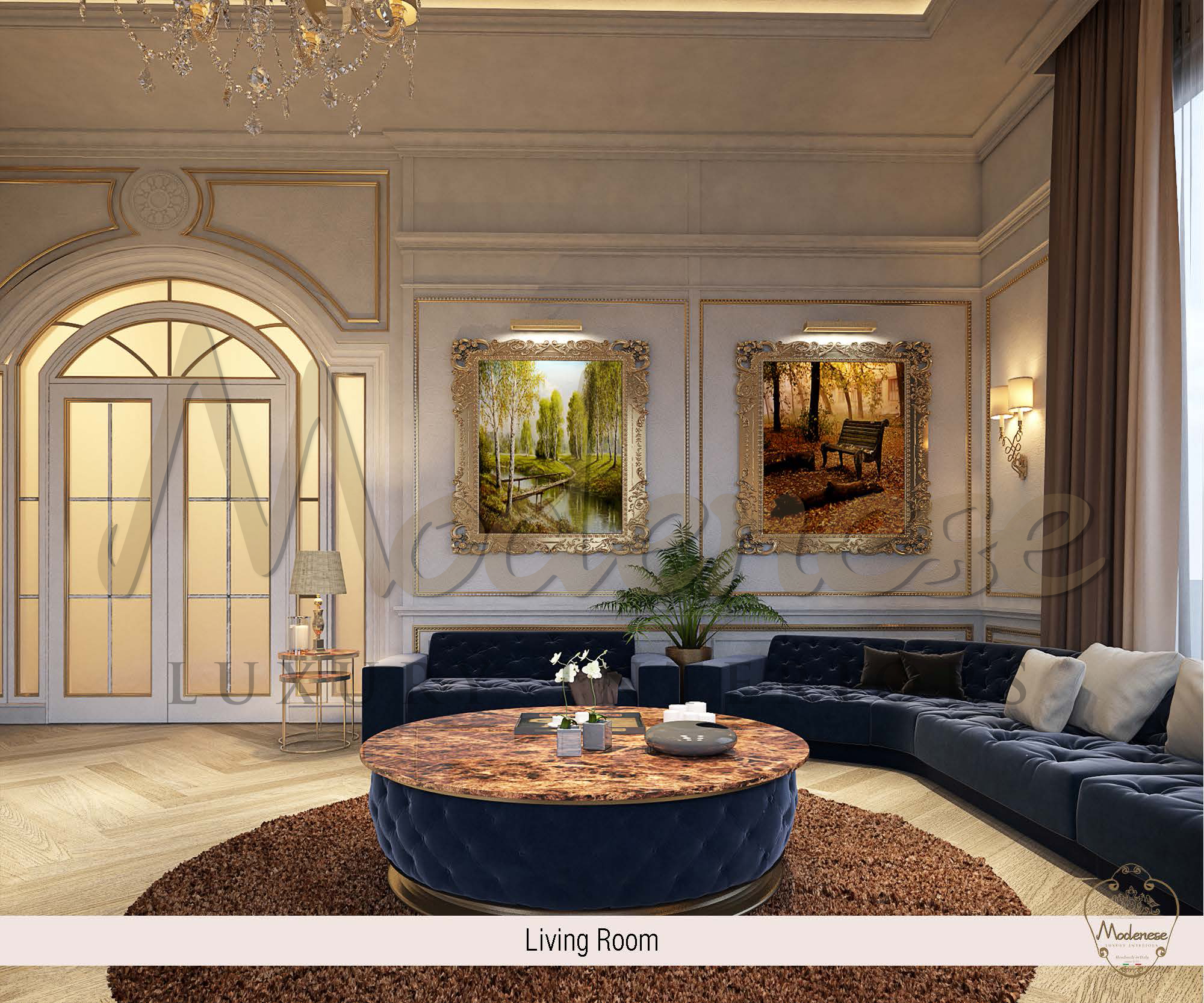 Stylish Interior Design
Modenese Luxury Interiors' stunning modern living room design is useful, elegant, and pleasant to all family members, uniting and rallying them. As a result, while our experienced team was designing the inside of the living room, they paid close attention to detail. The choice of interior style — an environment that draws everyone in this space and creates a feeling of coziness and comfort — was as crucial as the choice of furniture and décor materials.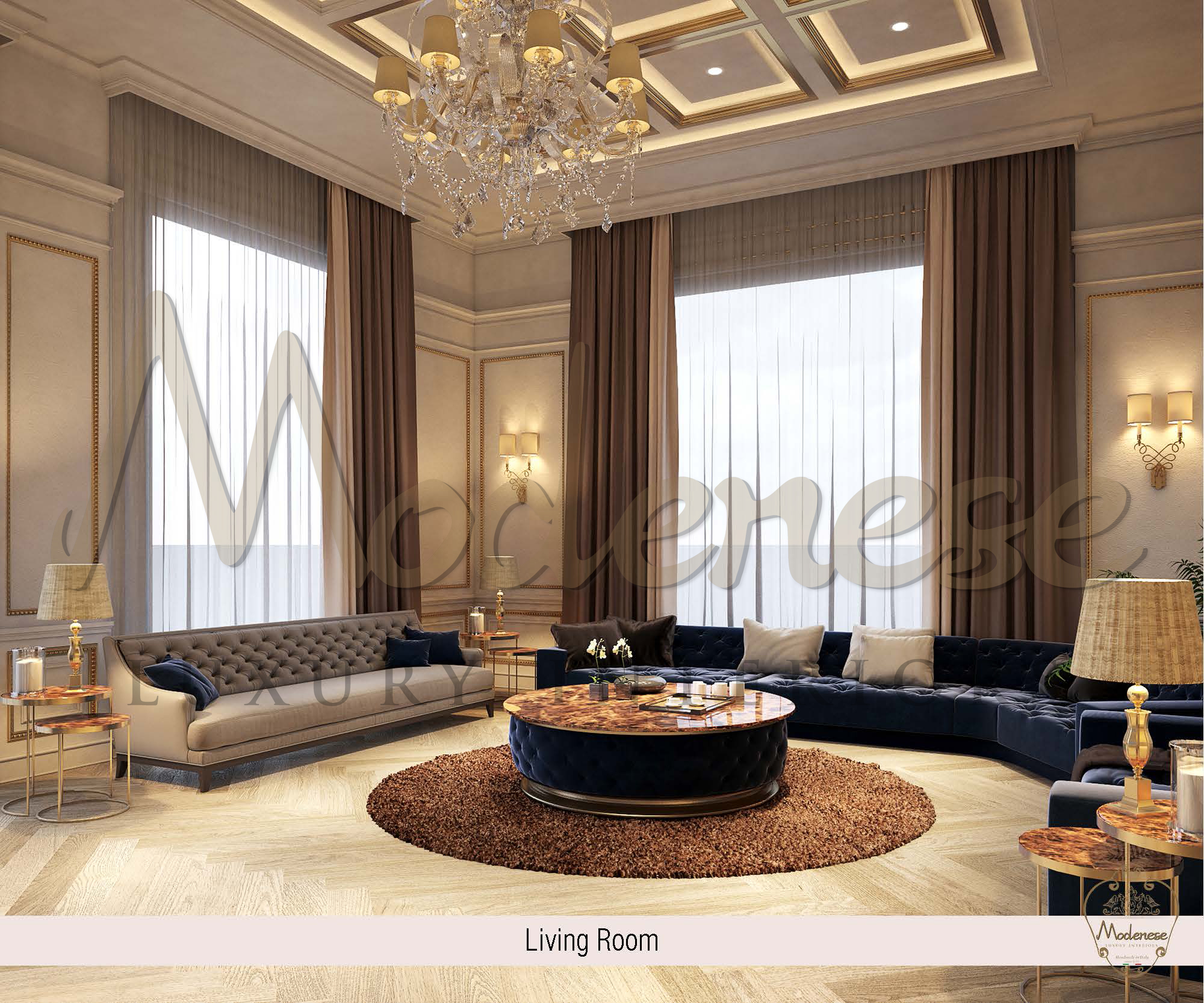 Luxury Interior Design Idea
Modenese Luxury Interiors created a wonderful living room design in chocolate color tones. The interior design in this color scheme provides warmth and comfort to the space. Because the hue is natural, it looks good on a variety of textures. The structure of the tree, the tenderness of silk, the velvet fleecy, the gloss of the leather, the roughness of the stone, the interweaving of the mat — all of these textures contribute to the diversity of the room decorating, as well as its freshness and originality. When coupled with brown furniture, a beige color palette for the wall facing is an excellent choice.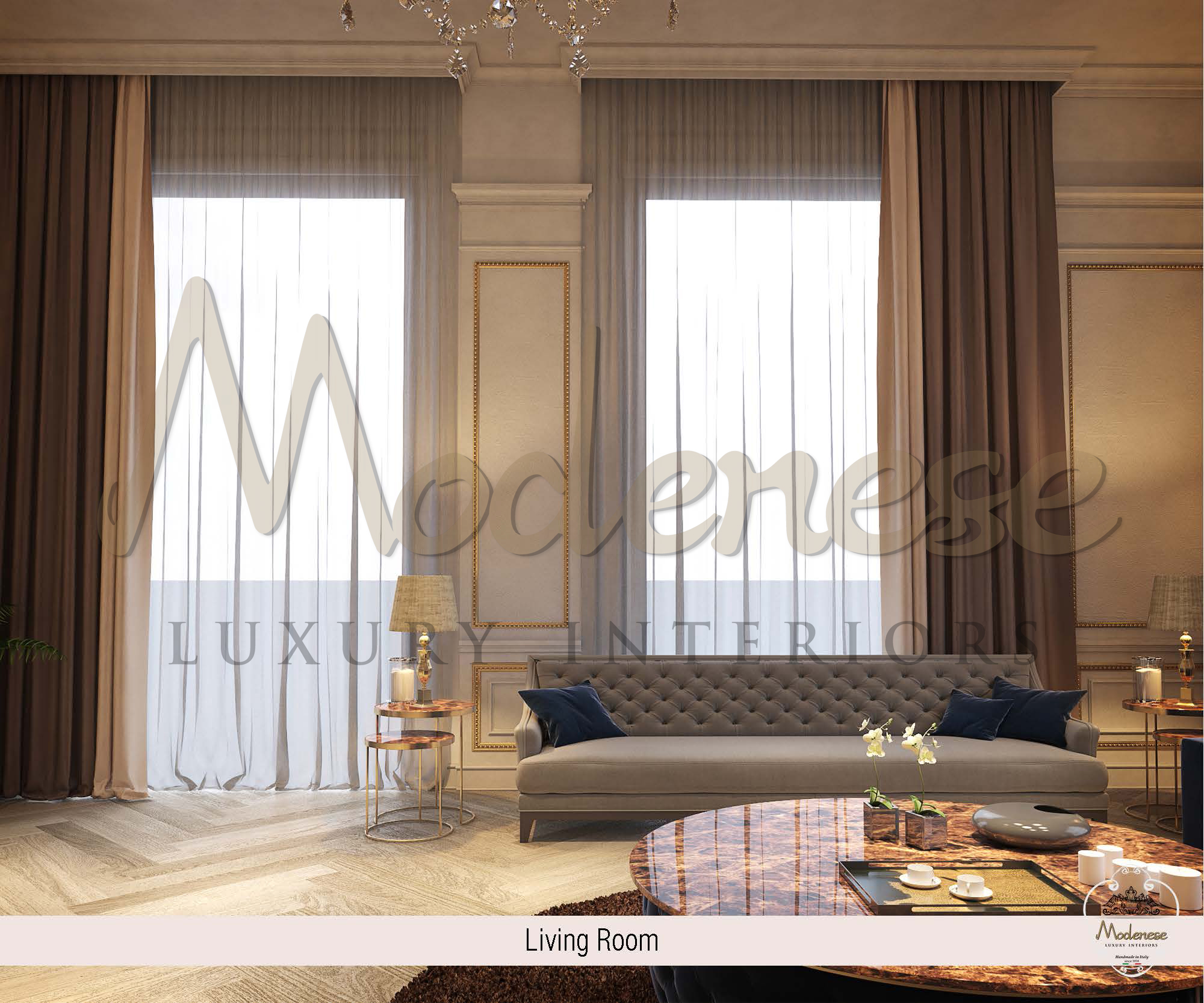 High-end House Design
The individuality of every person is manifested in the uniqueness of the interior design by Modenese Luxury Interiors — the best interior design company — and is reflected in everything that can be found in his living space: all materials, objects, decor, forms, shapes, structures, textures, and colors. Many details make up the interior's distinguishing qualities. When our Modenese Luxury Interiors designers create an interior design, they must consider all of its components: the house owner's taste preferences, aesthetic perspectives, technical characteristics of housing, and so on. The functional purpose of all rooms and spaces, color design and lighting preferences, materials used, furniture, equipment, and even technology.
Visit our online showroom