Luxusní interiér vily v Dauhá, Katar
Kromě bohatého designu a neuvěřitelného přístupu jsou naši zkušení a mistrovští designéři profesionály v oblasti zvyšování vašeho životního stylu tím, že vám poskytnou prvotřídní interiér haly a pomohou vám dosáhnout vašeho ideálního místa! Specializujeme se na to, abychom našim klientům poskytli prvotřídní a nezbytné domy! Existuje několik způsobů, jak využít mysl ohromující strukturu, nicméně vyžadují zkušené a kompetentní designéry a architekty, aby je vyvinuli! S Modenese Luxury Interiors máme znalosti a dovednosti, abychom navrhli vaši ideální halu! S jistotou by se i obyčejné místo proměnilo v nádherné zlato! Modenese Luxury Interiors vytváří rámec s osobností, životním stylem a rozpočtem a své výrazné zjednodušené portfolio značí na soukromé i firemní klienty. Jsme korporace s pobočkami po celém světě a jsme tu, abychom vám pomohli dosáhnout vysněného domu pro vaši rodinu!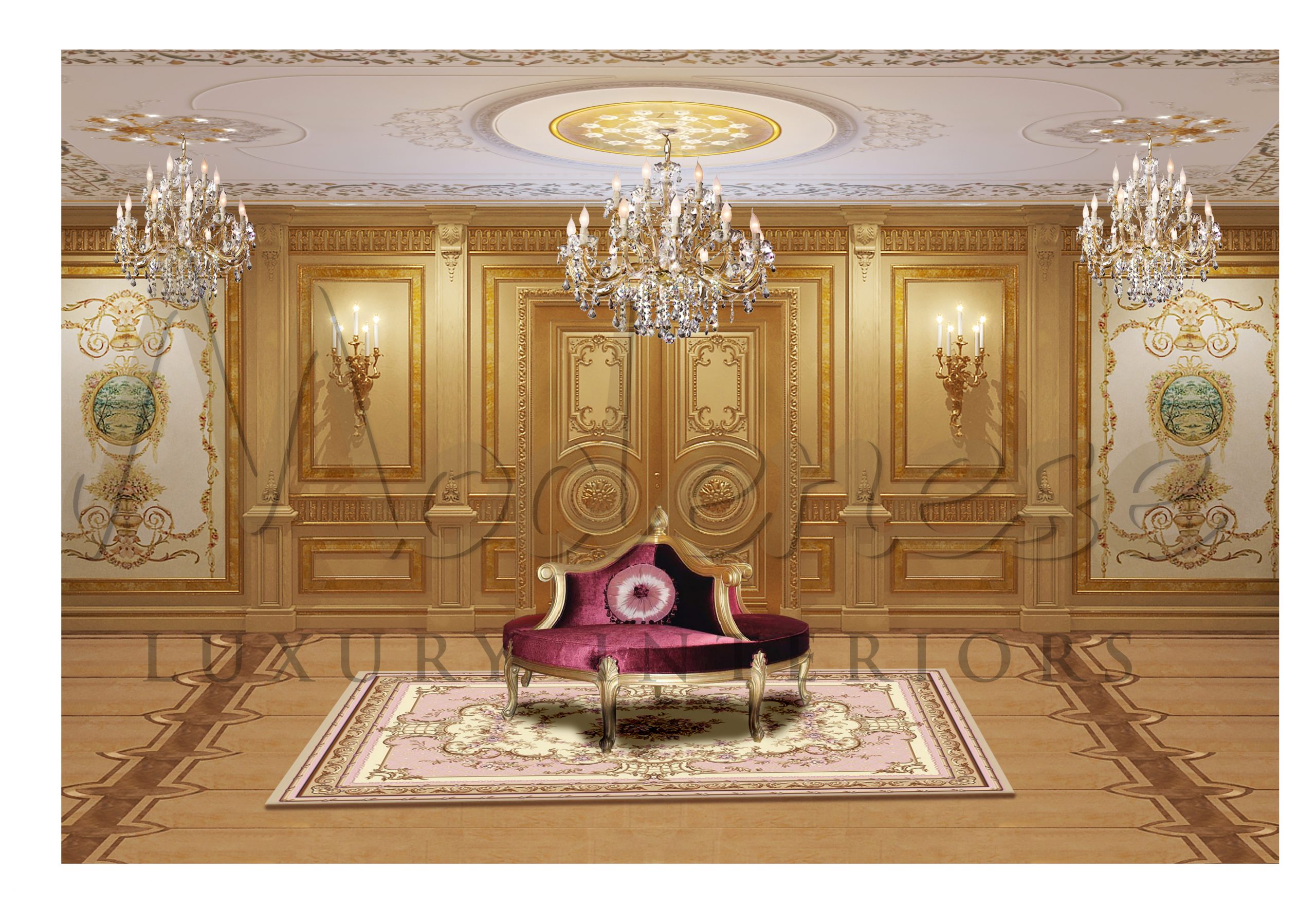 Úžasný koncept interiérového designu
Stále dosahujeme nových výšin, což nám umožňuje vytvářet stavby, které odrážejí výraznou osobnost našich zákazníků a zároveň dodržují vlastnosti, které se staly synonymem pro luxusní interiéry Modenese Gastone: dokonalost, bezchybnost a přepych! Prohlédněte si naše jedinečné portfolio uspořádání a ihned nás kontaktujte. Objevte, jaké to je žít v luxusu! Nyní je čas zažít bohatství a styl! Modenese Luxury Interiors je fantastická firma v katarském Dauhá. Naše organizace se zaměřuje na aranžování nádhery, široké zaměření a individuální uvědomění v každé realizaci. Byly nám předány ty nejneuvěřitelnější možnosti kvalitních struktur!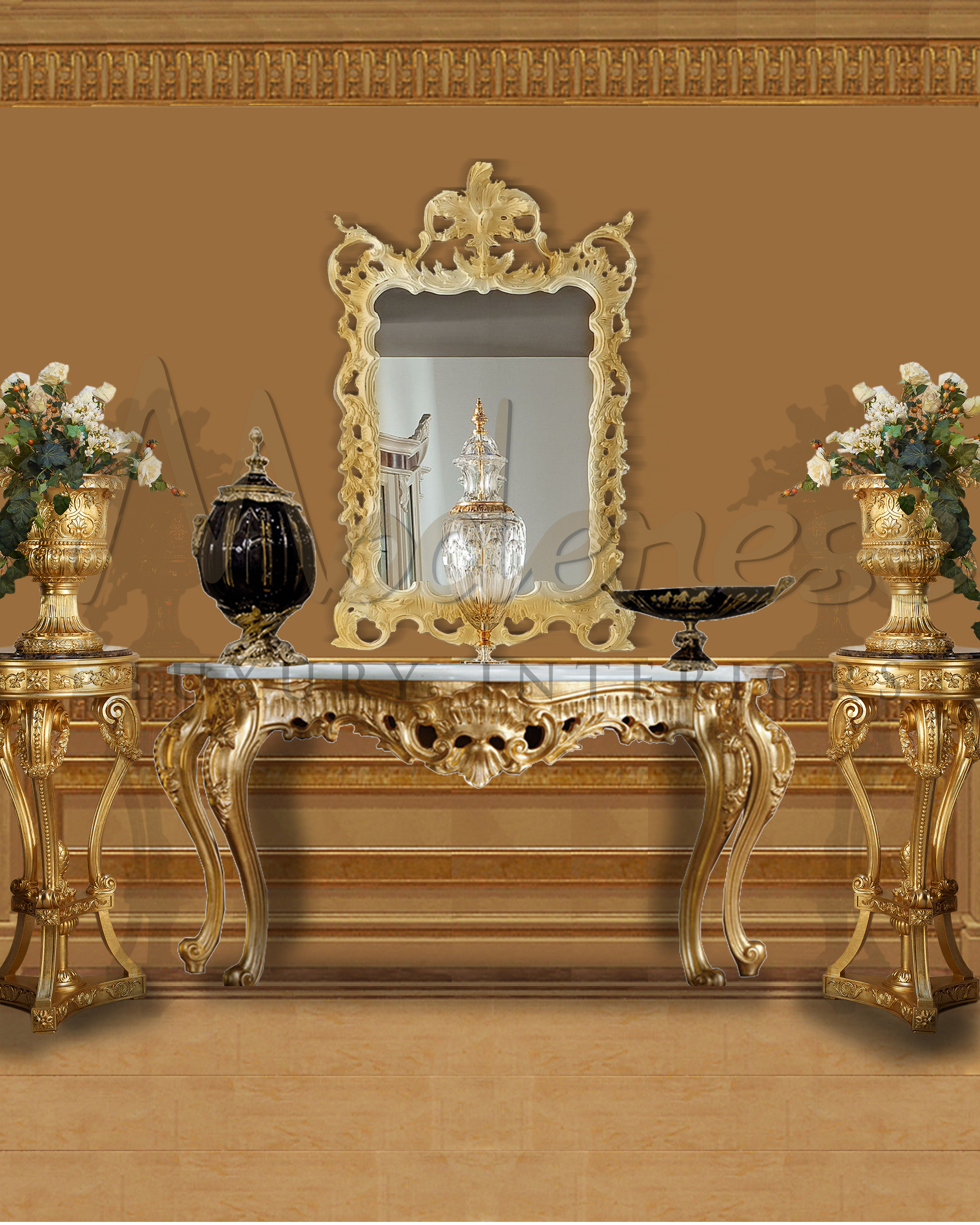 Luxusní nábytek pro nádherný domácí design
Luxusní interiéry Modenese jsou připraveny vám pomoci mít naprosto komfortní a výjimečnou halu! S našimi přizpůsobivými a mistrovskými tvůrci a organizátory interiérů se můžete cítit výjimečně a zároveň si zachovat špetku energičnosti! Naše stavby jdou na dračku a vy si v nich nepochybně užijete celoživotní dokonalost! Vybavujeme nádherně stylové domy překypující precizně zpracovaným nábytkem a jedinečným provedením! Buďte spokojeni se stylovým výsledkem a s nadšením prozkoumejte a postavte se svou rodinou další dům, který vám poskytne pocit možností. Kontaktujte nás ještě dnes a rezervujte si místo! Naše stavby mohou být stejně vřelé, přátelské a osobní jako každý jiný dům, ale my je ještě více zatraktivňujeme tím, že jim přidáváme vlastní dotek našich klientů! Stylový a funkční prostor, který odpovídá mimořádným nárokům rodiny! Bohatý vzhled umocňuje na míru vypracovaný plán vytvořený našimi odbornými projektanty!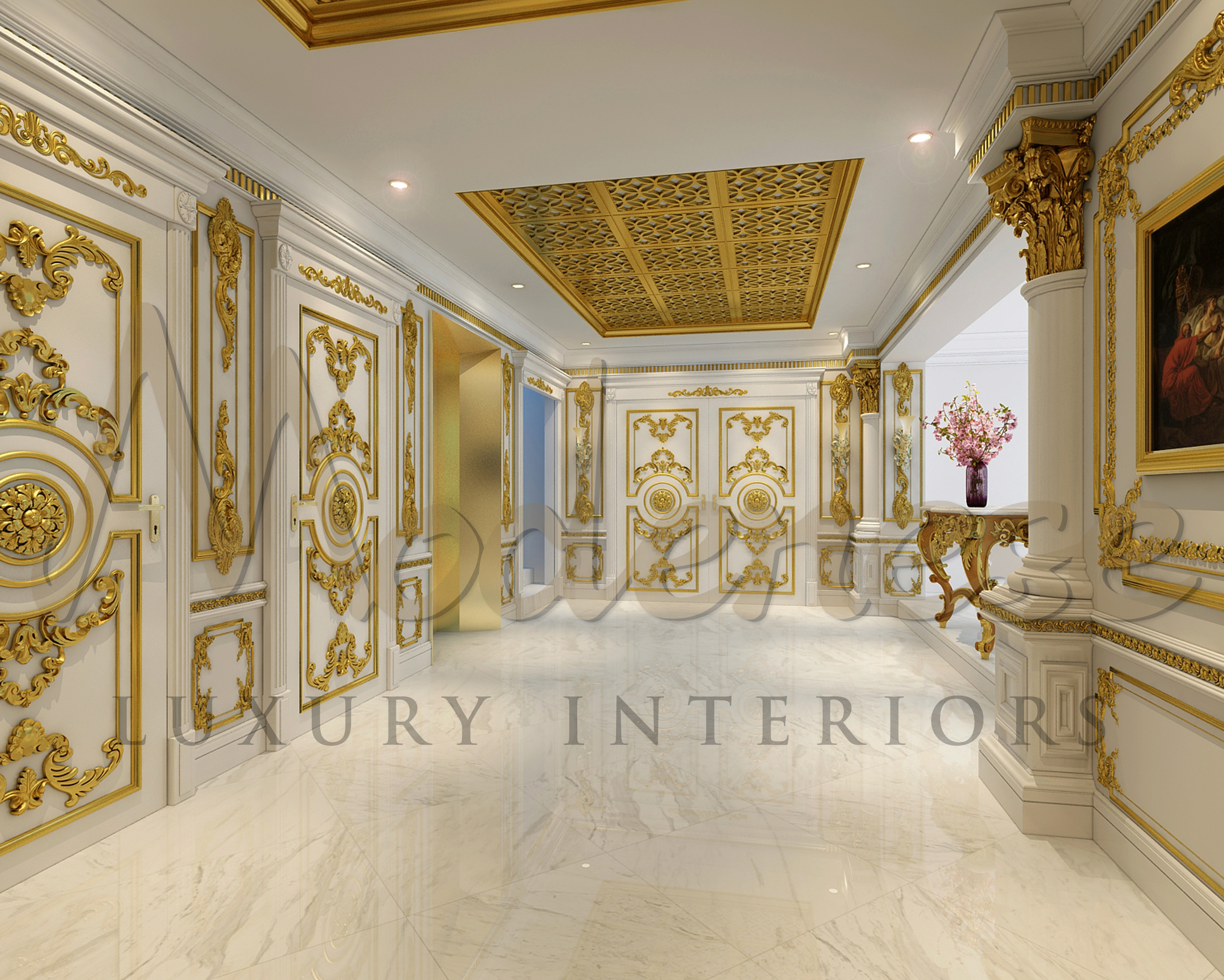 Klasický design interiéru
Co dělá dům krásným? "Neexistuje druhá šance, jak udělat první dojem." Všichni víme, jak zásadní je první dojem… Dát někomu pocit, že je vítán, když poprvé navštíví váš dům nebo byt, je jedním z nejpříjemnějších pocitů, které můžete jako majitel domu zažít. První, čeho si vaši hosté při vstupu do vašeho domu všimnou, je vstupní chodba. Proto je velmi důležité, aby vaše chodba, foyer nebo první místnost byly řádně osvětleny.
Chcete-li vytvořit příjemný a módní obytný prostor, musíte být informováni o současných trendech v interiérovém designu. Vstupní hala tohoto úžasného bytového projektu je prostorný nebytový prostor využívaný k setkávání, čekání a odpočinku. Je to také místo, které vás "vítá" při každém návratu domů. Tato vstupní hala je funkční a propojuje mnoho částí domu.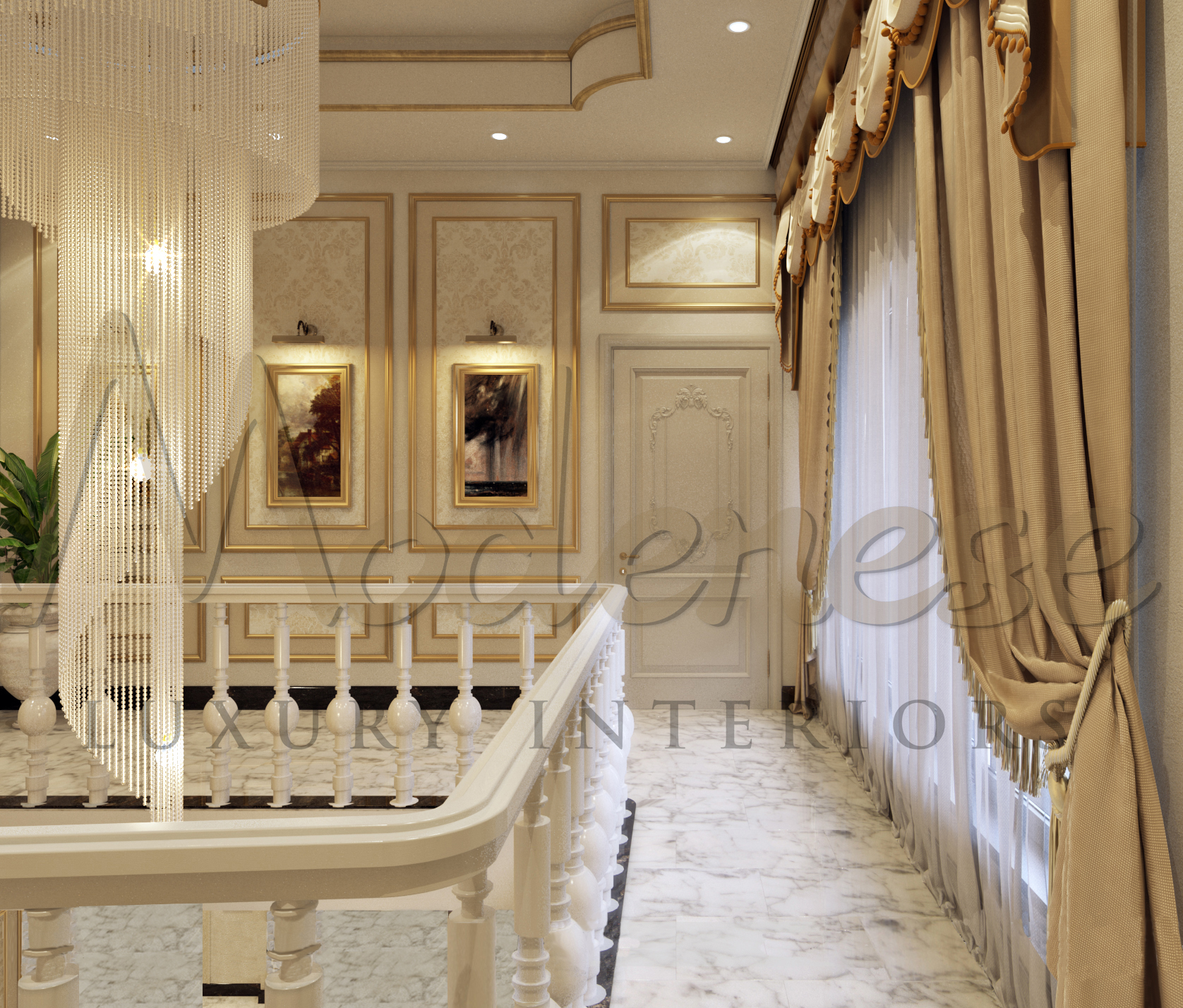 Klasický design haly
Úctyhodná klasika je jedním z nejvýznamnějších návrhů v designu vchodu do domu. V tomto projektu designu haly se schodištěm jsme použili schodiště se středním průletem. Tradiční renovace dodává chodbě střídmější vzhled tím, že využívá design ve dvou odstínech – hnědé a béžové. Zdá se užitečné, když jsou zábradlí schodiště ve stejné barvě a ze stejného materiálu jako vstupní prostor. Poměrně světlá řada opticky rozšiřuje místnost. Pro výzdobu vstupní chodby se schodištěm zvolil tým Modenese Luxury Interiors béžové panely, krásnou mramorovou podlahu s floristickými a geometrickými vzory a lišty.
Visit our online showroom

[wps_collections link_to="shopify" limit="15" pagination="false"]