Majestátní klasický zámek – Lagos, Nigérie
Dub se běžně používá při výrobě tradičních klasických kusů, a protože je tento nábytek vysoce atraktivní, může interiéru dodat šmrnc. Dub je oblíbeným materiálem pro výrobu nábytku do ložnice. Ukážeme vám seznam dubových ložnicových nábytkových sestav, protože mnoho majitelů domů hledá dubový nábytek do ložnice. Všechny jsou vyrobeny ze stejného dřeva, přesto má každý z nich jedinečný design.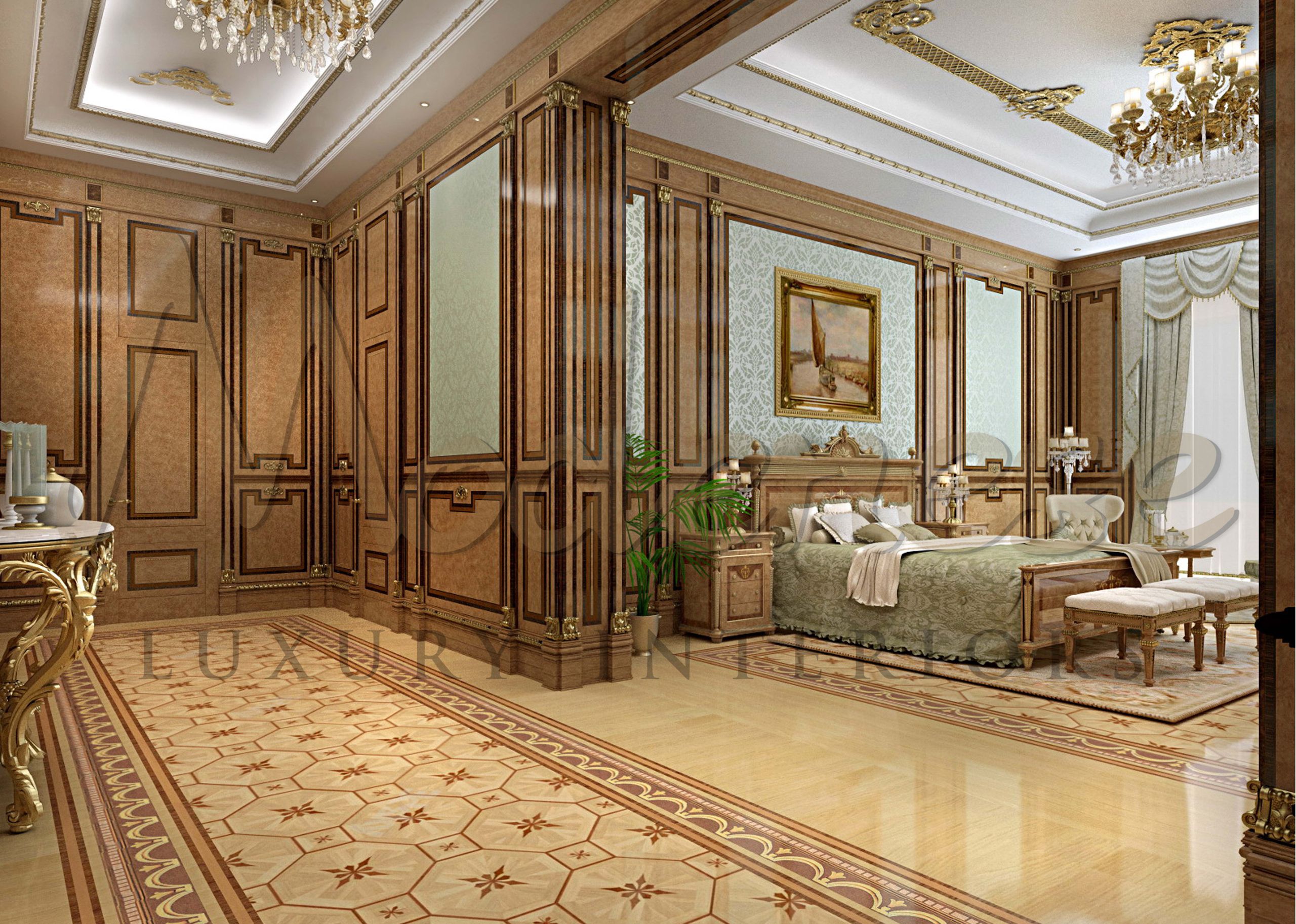 Klasický ložnicový nábytek a boiserie na míru
Klasický styl ložnicového nábytku s dřevěnými panely vyrobenými na zakázku obohacuje tento elegantní královský projekt: kompletně navržený a pečlivě vytvořený našimi architekty, aby dosáhl skvělého zhodnocení stěn a proměnil vzhled místnosti posílením jejího jedinečného kouzla.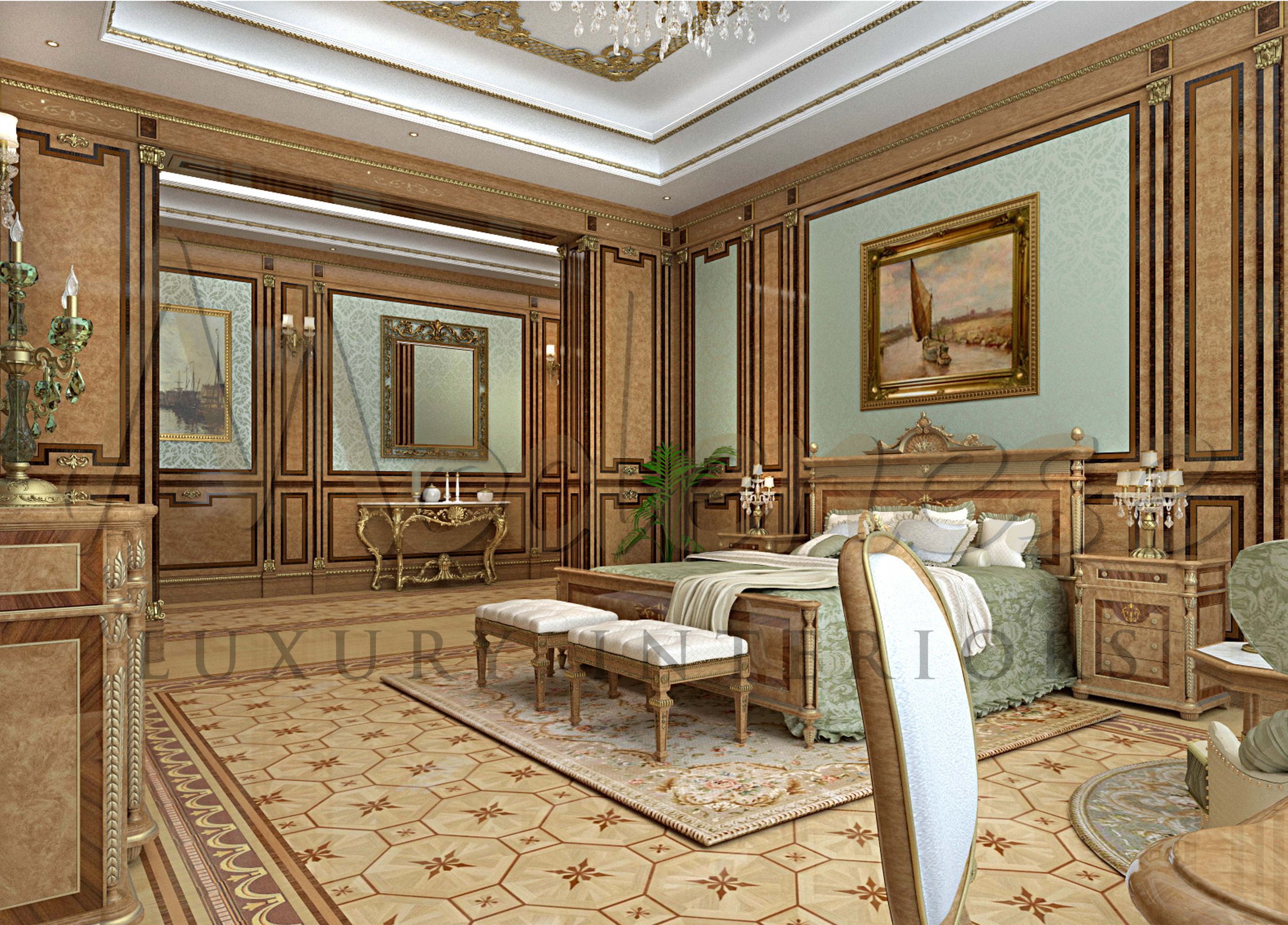 Elegantní dřevěná ložnice a klasický domácí dekor
Klasický nábytek by měl v podstatě vytvářet nadčasovou a příjemnou atmosféru vašeho domova. Luxusní italský nábytek by měl vždy vyzařovat pocit sofistikovanosti a elegance. Estetiku vaší ložnice dotvoříte, pokud použijete tento typ nábytku. Musíte však mít na paměti, že klíčové bude vyvážit nábytek s ostatními doplňky. To znamená, že vaše tapety a závěsy by měly nějakým způsobem zvýraznit ústřední body. Ústřední body, jako je středový stůl a pohovky, by měly být hvězdami přehlídky, ale doplňky by na ně měly přitáhnout vaši pozornost. Celkově bude mít váš domov příjemnou atmosféru, která v sobě spojuje eleganci, styl a funkčnost. Kvalita interiéru inspirovaného klasicismem je nezaměnitelná.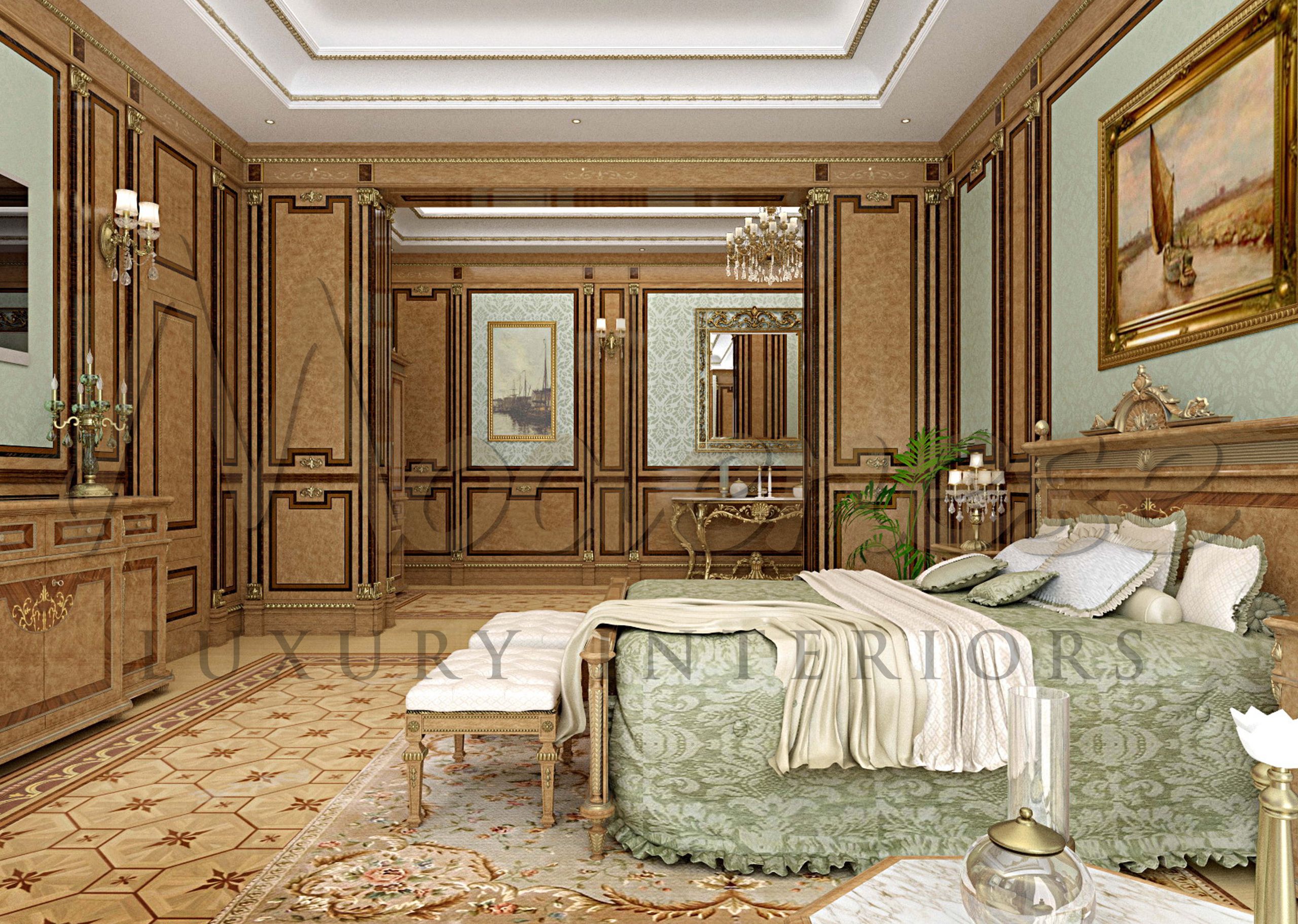 Nadčasový italský nábytek pro projekt klasického interiérového designu
Pokud se budete držet výběru dokonalých klasických vzorů a stylů, můžete si svůj domov zařídit přesně podle svých představ. Klasický nábytek od Modenese Luxury Interiors dotvoří auru elegance a praktičnosti a zajistí příjemné prostředí. Můžete nejen navrhnout krásný klasický design, ale také vyrobit něco vynikající kvality.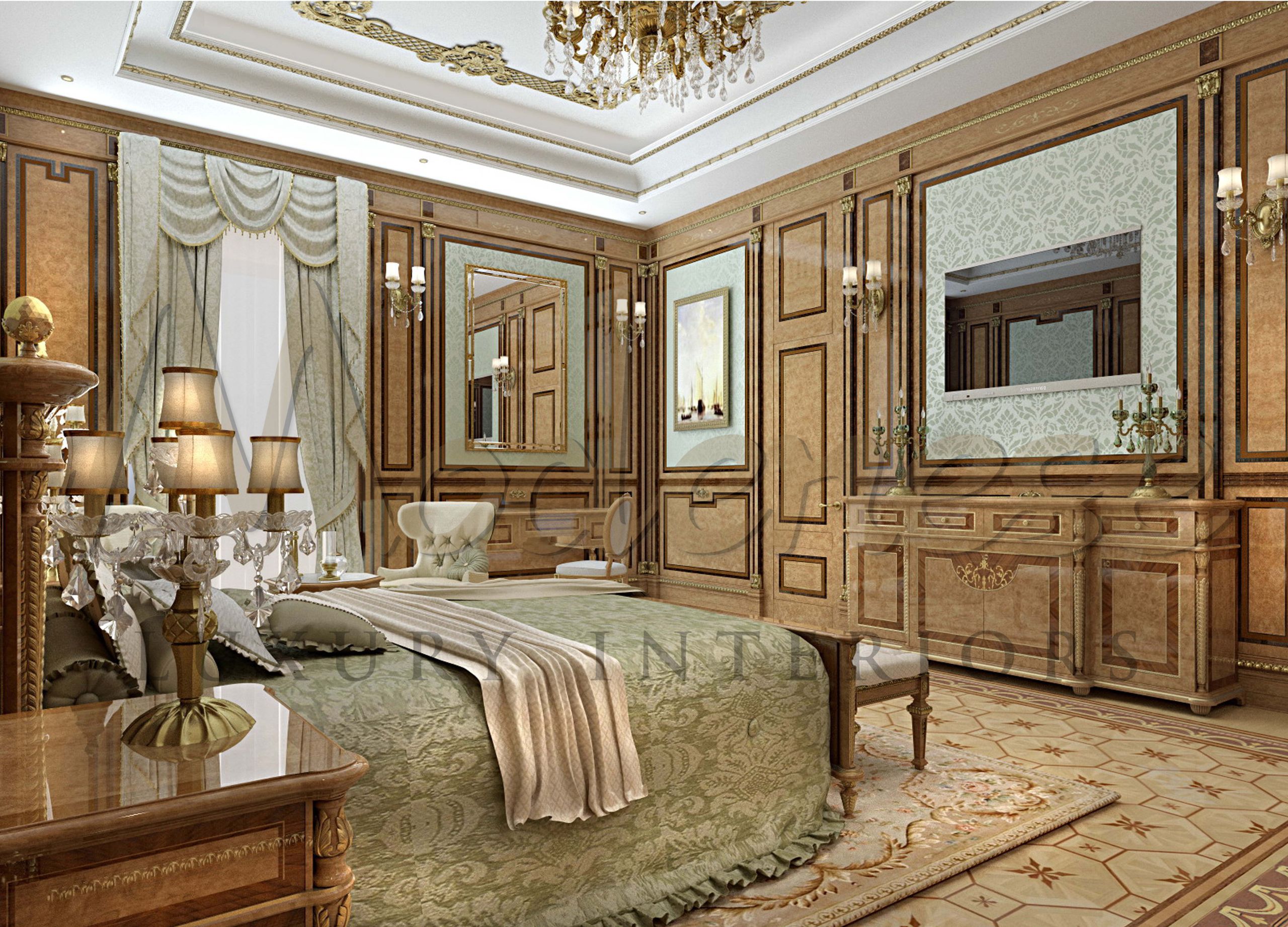 Ušlechtilý sofistikovaný návrh ložnice
Vrátíme-li se k myšlence tlumeného stylu s projevem bohatství, vybraný klasický nábytek bude mít tyto vlastnosti. Nábytek v klasickém designu je často symetrický. Touto technikou se dosahuje čistého vzhledu, aniž by se obětovala elegance nebo exkluzivita. Ohromující okolí pak podporuje výběr nábytku. V úvahu přicházejí ozdoby, opulentní možnosti podlah a dokonce i vysoce kvalitní koberce. Pokud jde o doplňky, doplní vaši výbavu také obrovská zrcadla s honosným vzhledem. I když je místnost malá, díky takovým vzorům se bude zdát větší a velkolepější. V neposlední řadě si takový styl vyžaduje použití opakujících se motivů. To znamená, že váš nábytek by měl vzájemně ladit, stejně jako výzdoba.
Visit our online showroom

[wps_collections link_to="shopify" limit="15" pagination="false"]