Nadčasový klasický design domu v Lagosu, Nigérie
Nadčasový design je užitečný i praktický. Je to styl, který vyzařuje klidnou jistotu. Není ani přehnaný, ani nudný. Nadčasový design má vhodné proporce a velikost. Při navrhování tohoto funkčního prostředí si všimnete, že nábytek by měl do místnosti dokonale zapadnout. Měl by do místnosti zapadat a neměl by být příliš velký, aby nevyčníval, ani příliš malý, aby nepůsobil nepodstatně. Doporučujeme investovat do výjimečných eqxuisitních kusů, které dodají vašemu domovu pocit klasiky, který lze donekonečna rozšiřovat. Luxusní klasický nábytek sice odráží minulost, ale v kombinaci s různými typy a vybavením se může stát nadčasovým.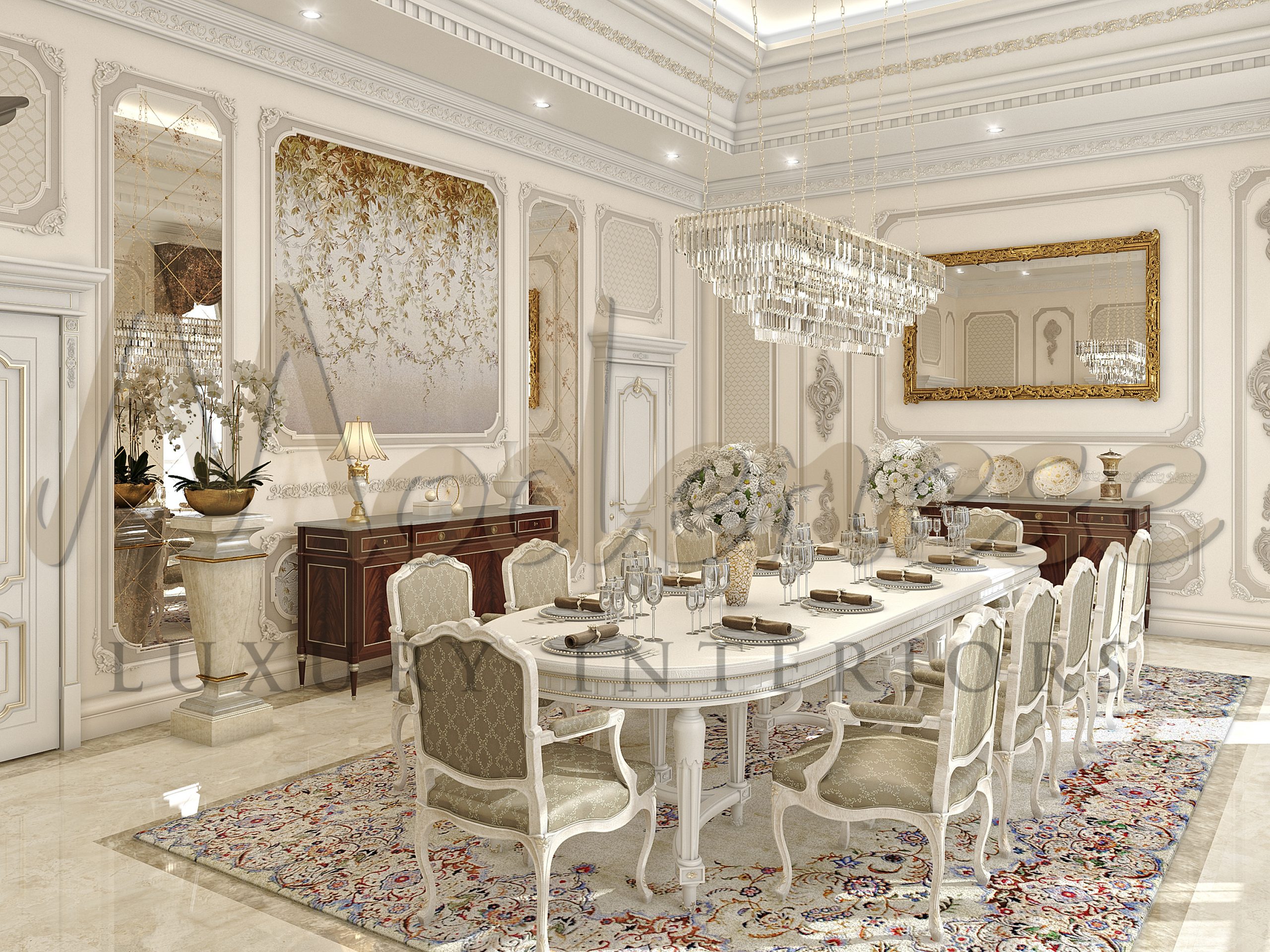 Nádherný design jídelny
Jídelna je místem, kde se často schází rodina, přátelé, kamarádi na oběd, snídani, o svátcích a víkendech. Proto je důležité vytvořit v místnosti útulnou atmosféru pohostinnosti. Důležitou roli hraje nábytek. Správně vybrané předměty zaručují úspěch při dosahování tohoto cíle. O designový nábytek od Modenese Luxury Interiors je mezi spotřebiteli velký zájem. Vyznačuje se originálními neobvyklými tvary, kombinací barevných odstínů a materiálů. Je jedinečný a vytváří tak v domě zvláštní, neopakovatelnou atmosféru.
Báječný design interiéru jídelny
Nabízíme vám vybavení interiéru jídelny elegantním italským nábytkem. Exkluzivní nábytek od Modenese Luxury Interiors splňuje nejnovější módní požadavky na interiérový design. Klasický nábytek vyrobený italskými řemeslníky harmonicky zapadne do interiéru jídelny. V jeho designu se mistrně prolíná historie s modernou, praktičnost s luxusem. Práce italských mistrů je úžasná – vždy se jedná o propracovaný design, dokonalou kvalitu, úžasné povrchové úpravy, ekologické dřevo a kování.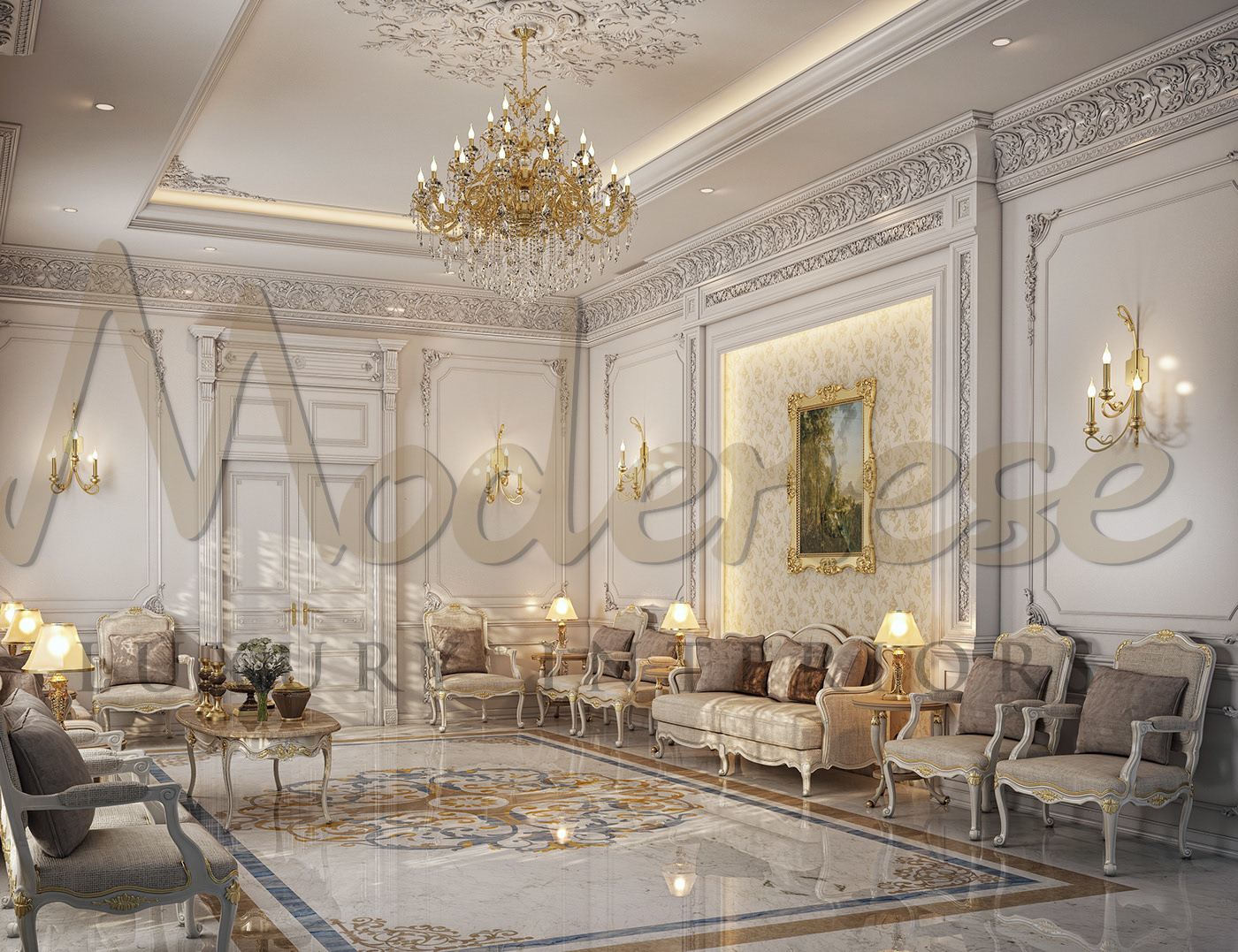 Elegantní design interiéru
Harmonický interiér domu v Lagosu v Nigérii. Spojení moderního a klasického stylu dělá z tohoto domu ideální místo pro vyvážený rodinný život. Nábytek, barvy, látky – vše je podřízeno snaze o estetické míchání stylů, v němž převládá jednoduchost a klid. Máte pravdu, tento dům je ideální pro člověka se spíše jemným vkusem.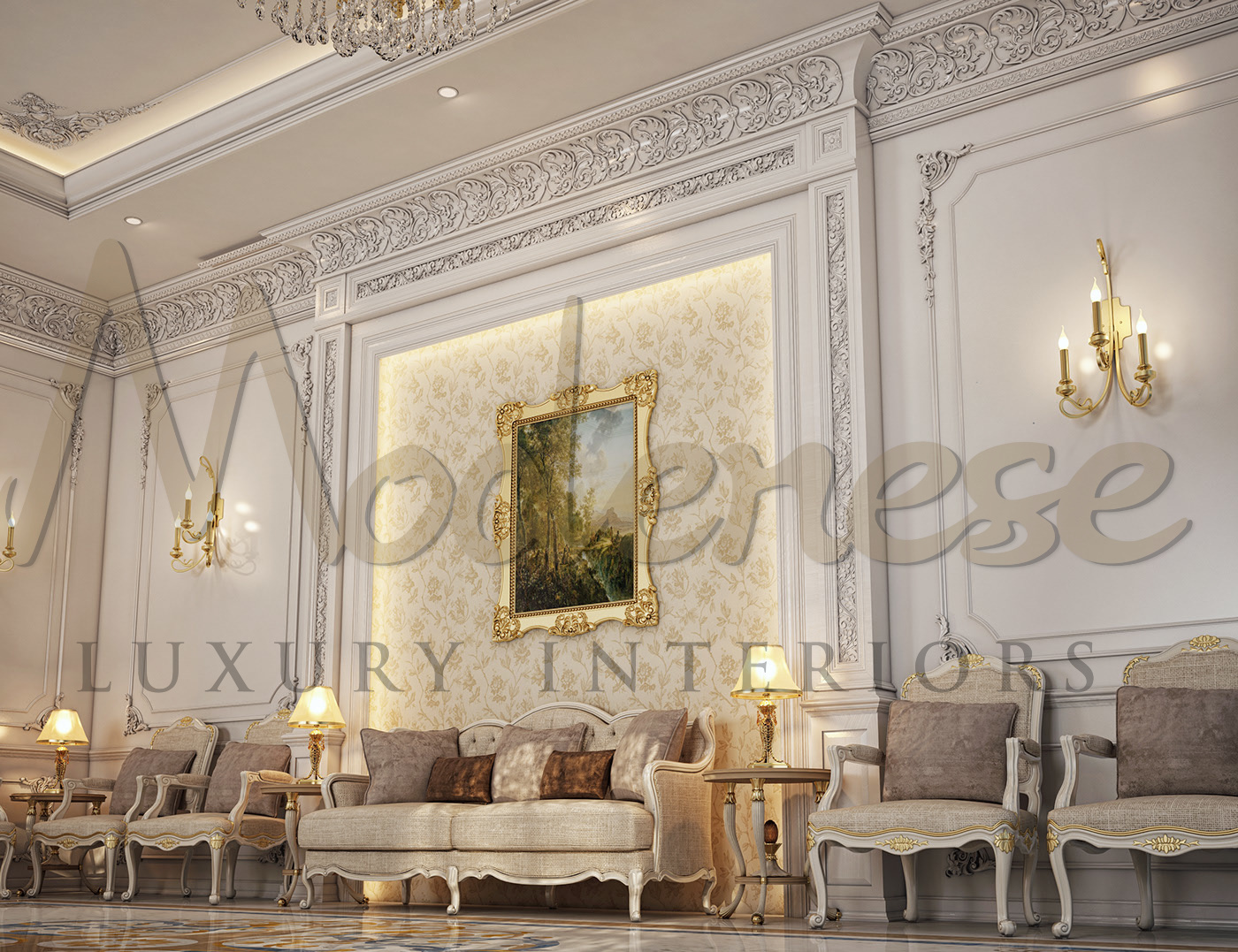 Úžasný design interiéru luxusní vily v jasných barvách
Lakované, zlacené interiérové předměty, nábytek vykládaný drahými kovy a kameny, to vše je nesporně součástí vysoké úrovně interiéru. Nejběžnější a nejstarší metodou zlacení je technologie zlacení plátkovým zlatem, kterým lze pokrýt jakýkoli materiál: dřevo, sádru, kov a dokonce i moderní plast. Pozlacené výrobky z těchto materiálů vypadají velmi elegantně, okouzlující lesk zlata promění prostory v pohádkové apartmány králů a samotný vzhled domu rázem vypovídá o bohatství a váženosti majitelů.
Visit our online showroom

[wps_collections link_to="shopify" limit="15" pagination="false"]