Klasický luxusní nábytek pro interiér vily v Rijádu, KSA
V Modenese Luxury Interiors vyrábíme klasický luxusní nábytek do každé místnosti vašeho domova – nejen do ložnic, ale i do kuchyní, koupelen, domácích pracoven a obývacích pokojů. Nabízíme také obrovskou škálu designů a stylů – například dveří, komod, zásuvek, zrcadel – od tradičních a nadčasových až po moderní a současné. Vyberte si kolekci, která nejlépe vyhovuje vašim preferencím, a zařiďte si ložnici tak, aby byla krásná, příjemná a dobře udržovaná.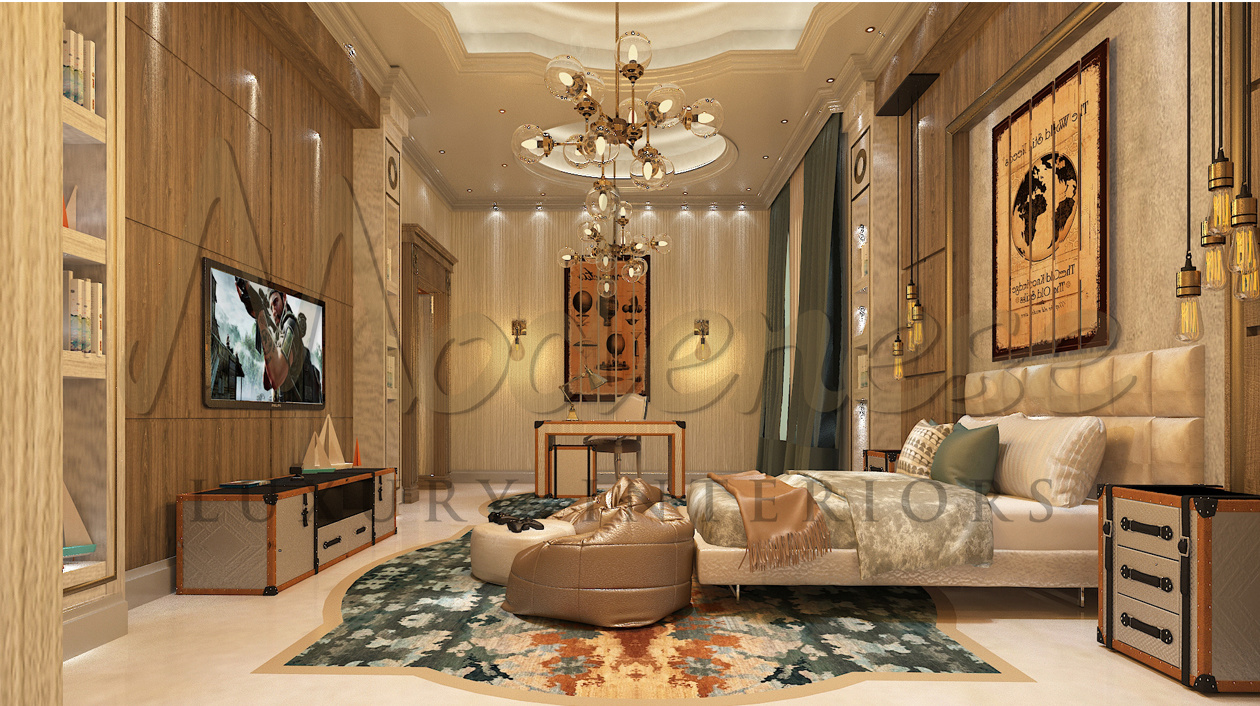 Nádherný vysoce kvalitní nábytek do ložnice
Luxusní ložnice od Modenese Luxury Interiors, to je víc než jen místo na spaní ve vaší ložnici. Je to vaše vlastní malé útočiště, kde můžete sledovat filmy, pracovat a číst si. Stylové ložnicové sestavy od Modenese Luxury Interiors promění vaše útočiště v oázu klidu a odpočinku. Luxusní ložnicové sestavy od společnosti Modenese Luxury Interiors se dodávají v různých rozměrech, aby se přizpůsobily vašim potřebám. Naše moderní ložnicové sestavy se pohybují v rozmezí od třídílné sestavy, která obsahuje rám postele a dva noční stolky, až po šestidílnou sestavu, která obsahuje čelo postele, čelo pod nohama, kolejnice, komodu se zrcadlem a komodu.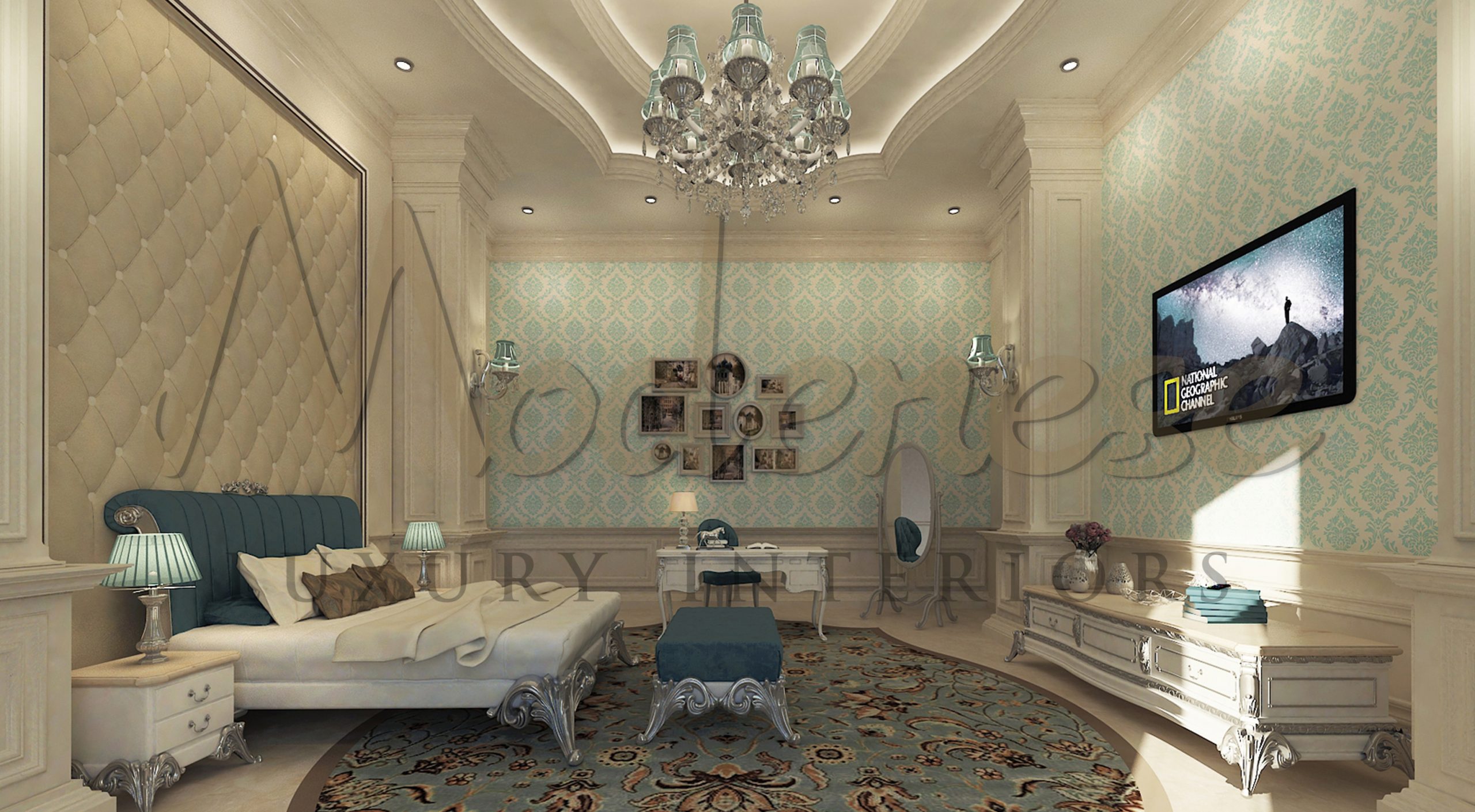 Nádherný nápad na design ložnice
Nábytek v této moderní ložnici je celý bílý a velmi stylový a elegantní. Bílá postel královské velikosti s obrovským kobercem a odpovídajícím nočním stolkem, vytváří scénu pro kreativní nápad. Bílá komoda s úžasnými vázami způsobuje, že téma přechází do další místnosti a dokončuje snový vzhled této moderní ložnice.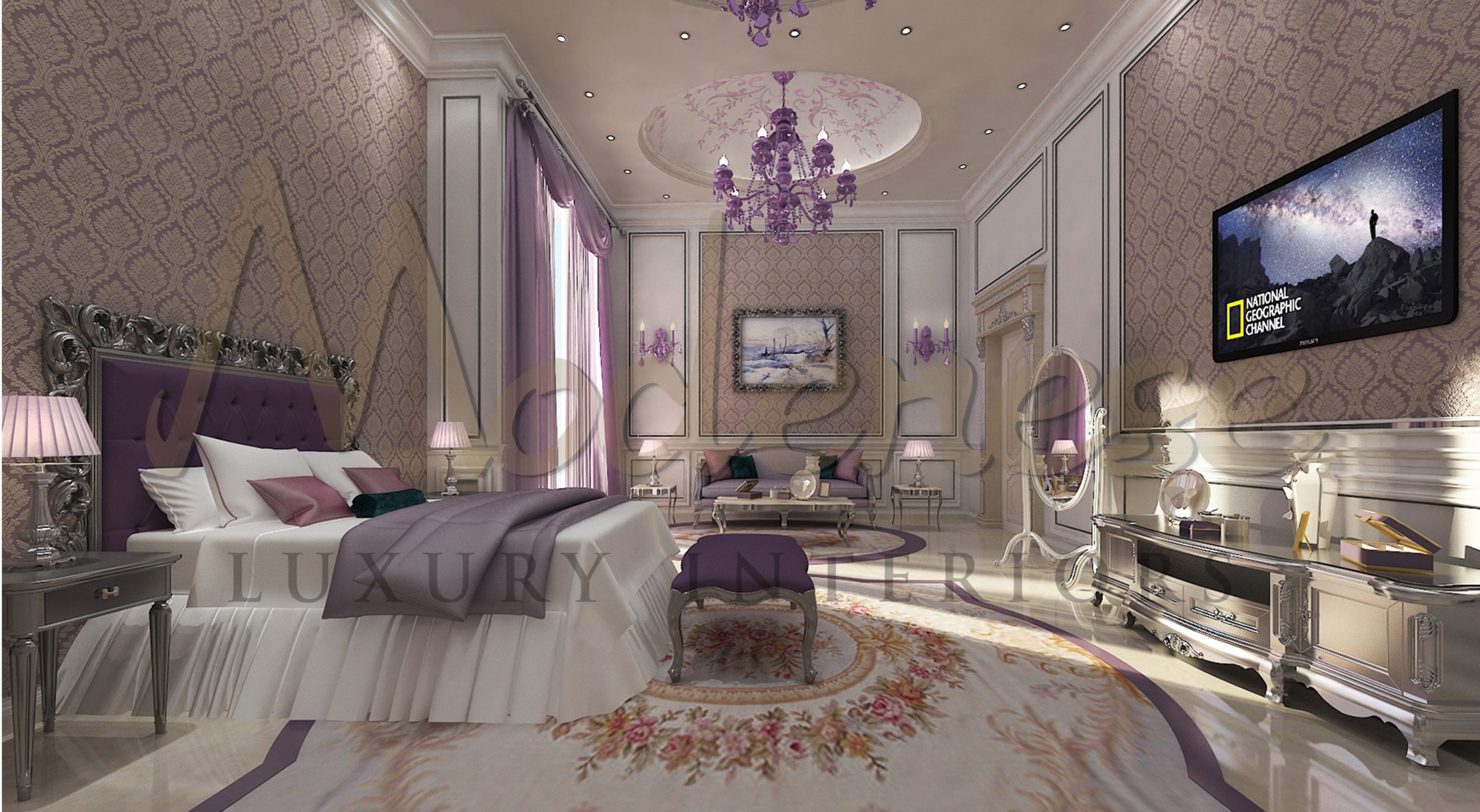 Nábytek do hlavní ložnice
Tato luxusní ložnice se zaměřuje na kontrastní estetiku a jednoduchost. Tato základní estetika, která je provedena v různých krásných bílých a fialových odstínech, vám jistě pomůže ráno vyskočit z postele s nově nabytou energií. Kreativní fialová svítidla jsou stylovým módním doplňkem, zatímco květinový koberec na podlaze dodává prostoru teplo.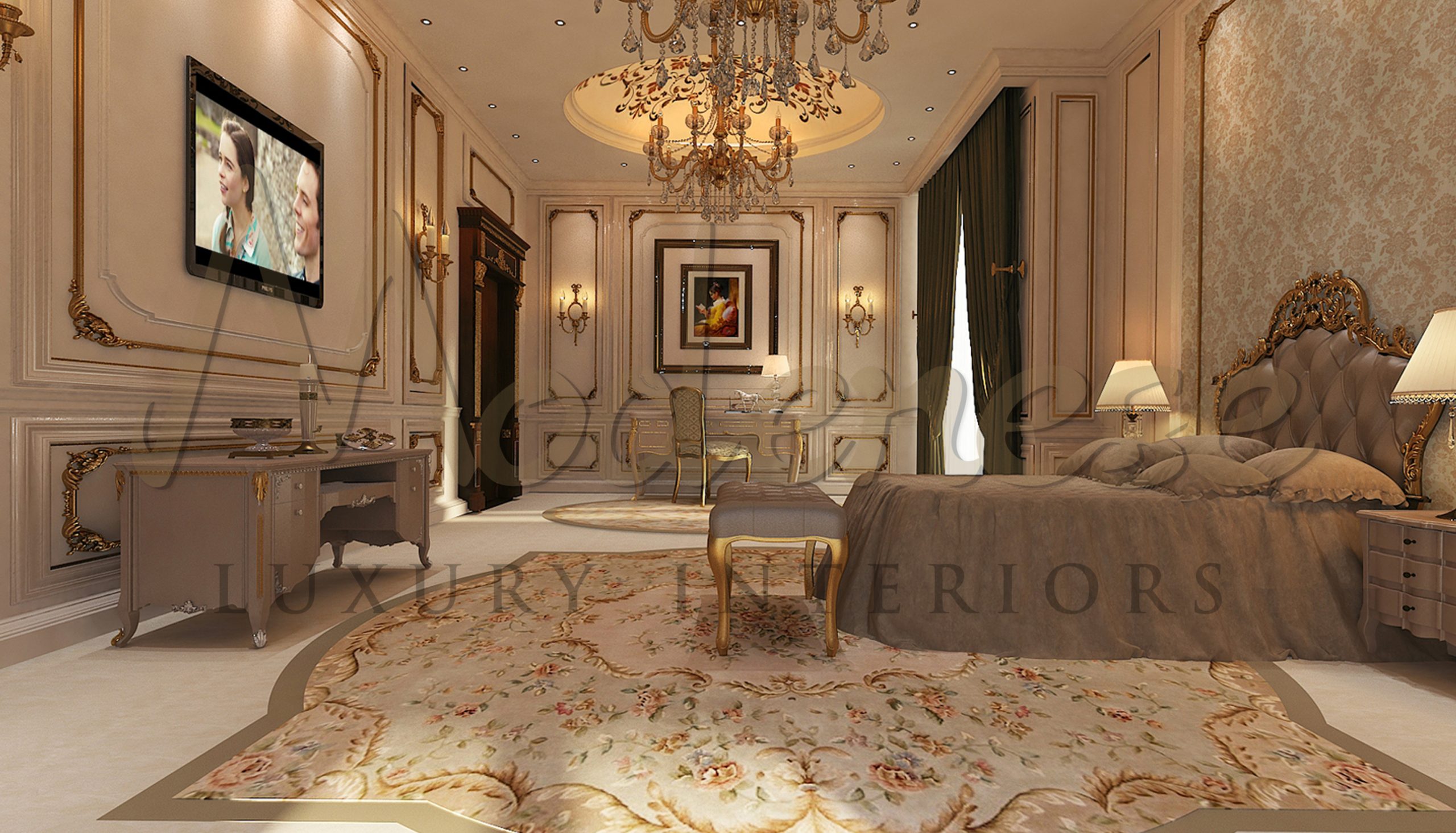 Útulný nábytek do ložnice
Tato nádherná ložnice je zařízena v pestrých hnědých barvách, aby se v ní udrželo teplo. Čalounění postele i závěsy jsou malovány v zářivě hnědé barvě, což dodává místnosti bohatý nádech. Závěsy doplňují květinový koberec na podlaze a dodávají prostoru hřejivou atmosféru. Čokoládově hnědé polštáře a bohatě zdobené dveře z tmavého dřeva dodávají ložnici WOW efekt tím, že vrhají hloubku kontrastu.
Visit our online showroom

[wps_collections link_to="shopify" limit="15" pagination="false"]