Interiérový design společnosti v Nigérii
Díky dlouholetým úspěšným projektům v oblasti bydlení a designu objevujeme kreativní řešení výzev jakékoli složitosti, zohledňujeme všechny jemnosti a nuance a pohotově reagujeme na změny. Rozhodnete-li se s námi spolupracovat, získáte spolehlivého partnera, který dokáže moudře a promyšleně přistupovat k realizaci i těch nejodvážnějších cílů a inovativních nápadů.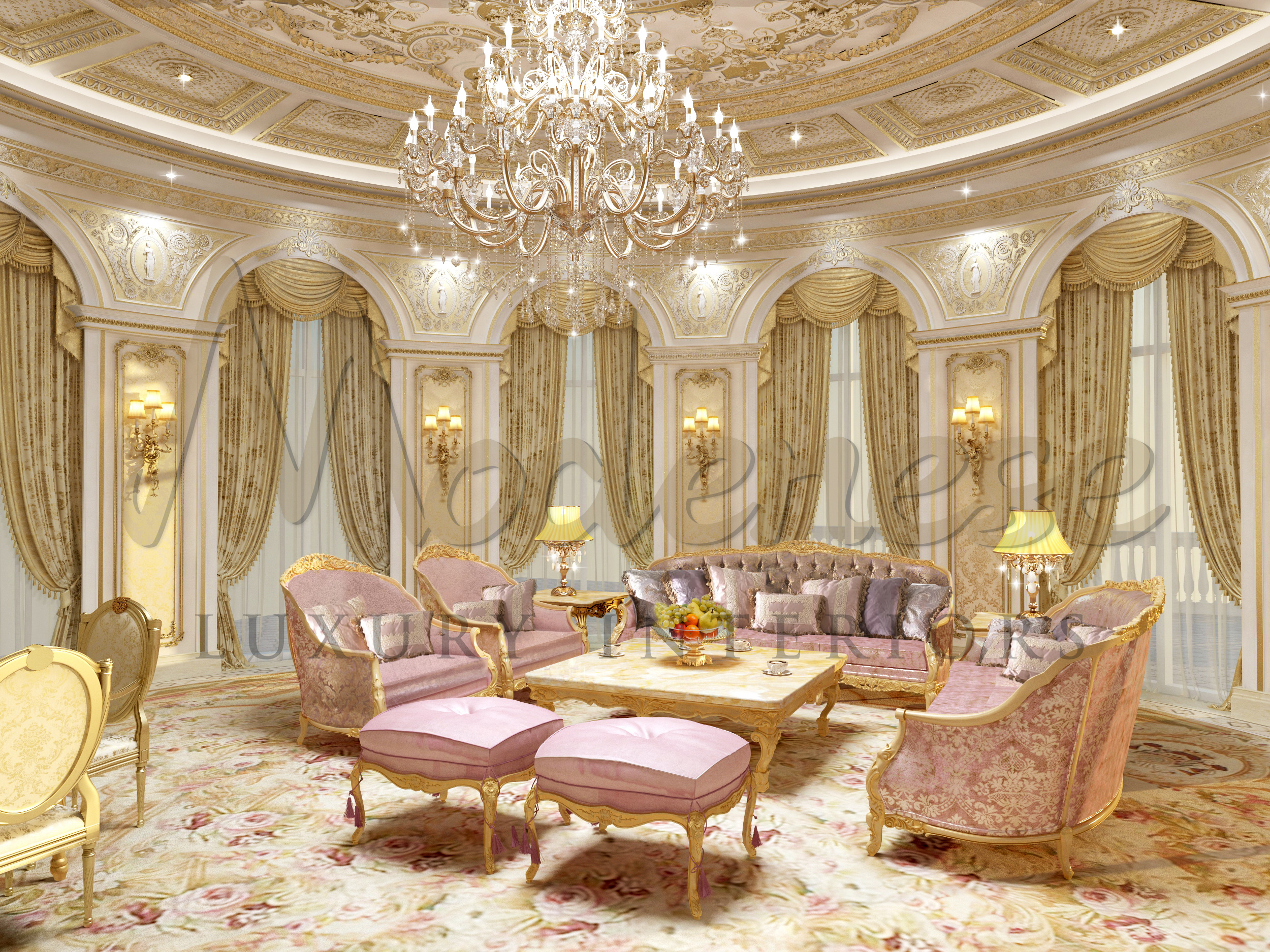 Nádherný design interiéru
Naši designéři vytvářejí návrhy, které jsou jedinečné a odpovídají zálibám, požadavkům a náladě každého klienta. Každým rokem rozšiřujeme záběr našich odborných znalostí. Realizujeme návrhy interiérů v obytných domech, na pracovištích, v restauracích a kavárnách i v maloobchodě. Architektonické návrhy, zahradníci v Dubaji, návrhy krajinářských úprav vil, návrhy obytné krajiny a 3D vizualizace – to vše jsou oblasti, kterým se věnujeme. Každý náš projekt je kompletním řešením, které zahrnuje náčrty, kótované půdorysy, stavební výkresy, 3D model budoucího objektu a specifikaci dekoračních materiálů a vybavení.
Exkluzivní projekty interiérového designu
Odbornost našich expertů jim umožňuje vhodně vybírat materiály s nejlepší hodnotou z hlediska ceny a kvality, stejně jako identifikovat stavební dělníky za nejnižší ceny. Zákazníci mohou také využít úspor u našich stálých partnerů. Sledujeme průběh projektu. Jsme oddáni dlouhodobé a plodné spolupráci s našimi partnery a zákazníky. Proto neustále sledujeme přesné provedení námi stanoveného projektu i racionalitu požadavků na jeho realizaci. Služby na podporu projektu, případně autorský dozor – záruka dosažení zamýšleného výsledku, absence stavebních vad a úspora času.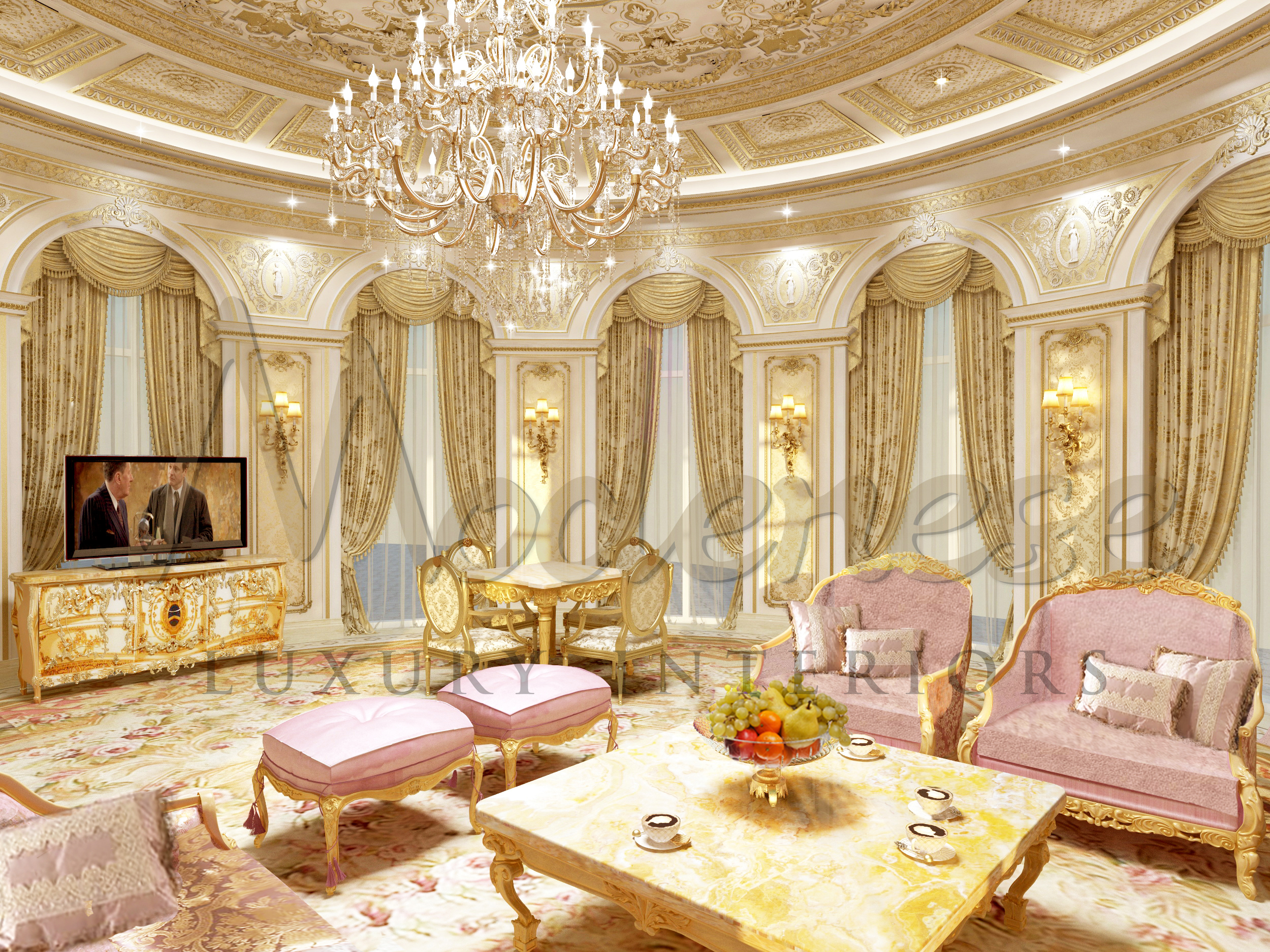 Design luxusního obývacího pokoje
Modenese Luxury Interiors Design and Architecture – to je zkušený tým brilantních designérů, architektů a dekoratérů s dokonalým vkusem. Designový projekt je sbírka dokumentů vytvořená na základě technických specifikací zákazníka v množství potřebném k dokončení oprav a dokončovacích prací.
Rozhodující je také to, že při práci na designovém projektu poskytuje nová interiérová firma spotřebitelům informační pomoc, která zahrnuje témata jako např:
technologie oprav a výstavby; výběr a nákup technického vybavení; výběr stavebního materiálu; nábytku, látky, interiérového zboží atd.
Visit our online showroom