Design interiéru hlavní ložnice v Dubaji, SAE
Plány a návrhy domů jsou složitým systémem s mnoha pohyblivými prvky. Pokud chcete vytvořit pohodlí v každém prostoru, budete muset tvrdě pracovat a nejen předvídat přání členů rodiny, ale také dodržovat základní zákonitosti rozvržení a návrhů domu. V návaznosti na to budou mít plány a návrhy domu s dekoracemi fantastické vlastnosti, které upoutají pozornost a demonstrují skutečnou krásu mnoha typů.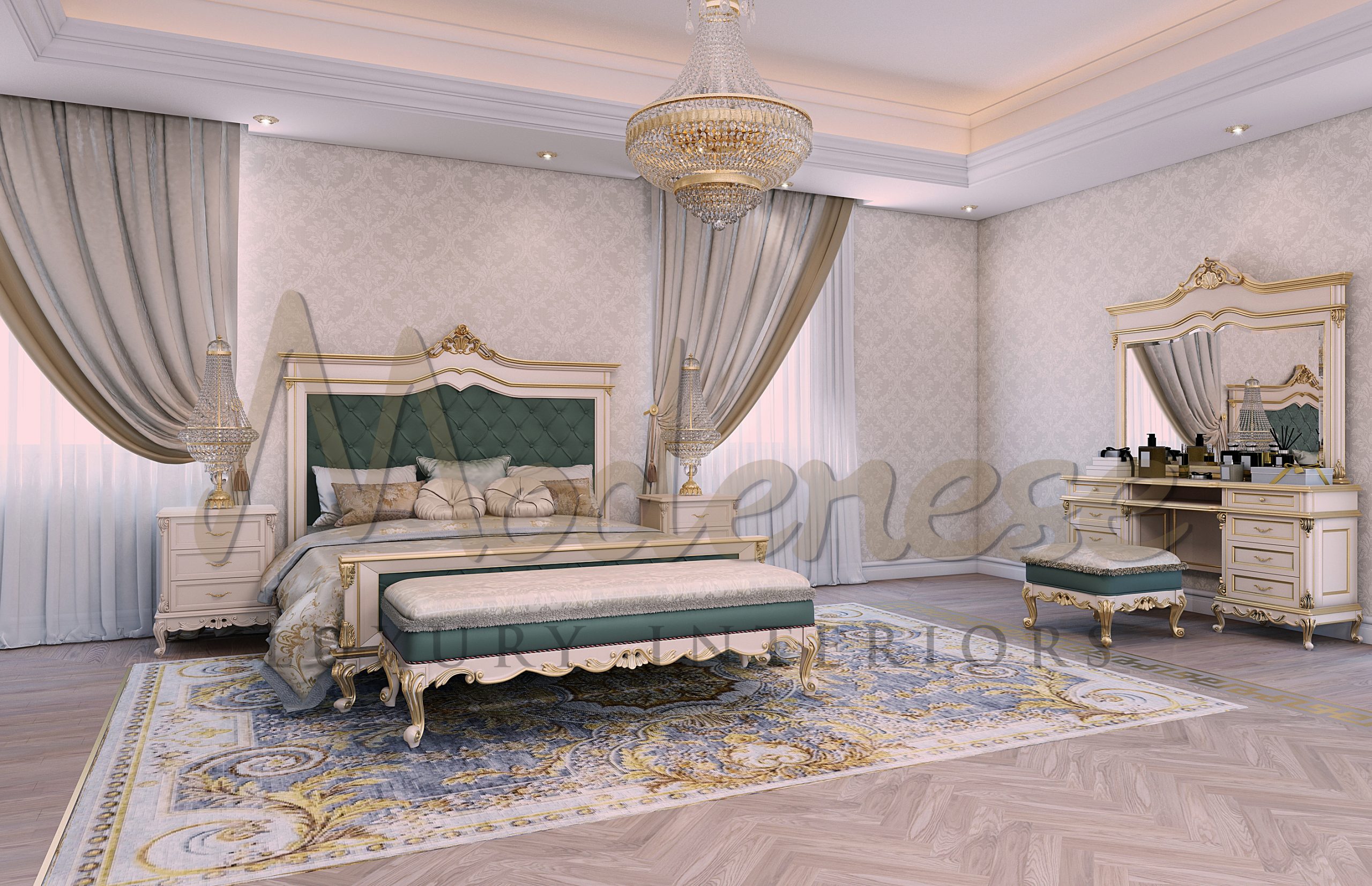 Sopisticated master bedroom design concept
You must create a nice and comfortable atmosphere within the private residence. To do this, experts recommend that certain guidelines be followed. In this situation, the outcome will exceed the person's expectations, providing him with a fantastic area. What recommendations should be considered?
A single style should be applied to the space. If you wish to modify it in one of the rooms, you must change the home plans, pictures, and décor.
Contrast colours are only appropriate for some places, so don't apply them everywhere.
The home designs with photographs should be chosen in line with their personal preferences. This is required for a pleasant lifestyle.
It is vital to create an estimate and home blueprints with pricing ahead of time. If required, the quantity can be lowered by substituting materials or refusing to use certain elements of the décor.
Materials must suit home plans and pricing while also meeting all specified regulations.
Proper lighting is a system that consists of both natural and artificial sources and is positioned in certain locations.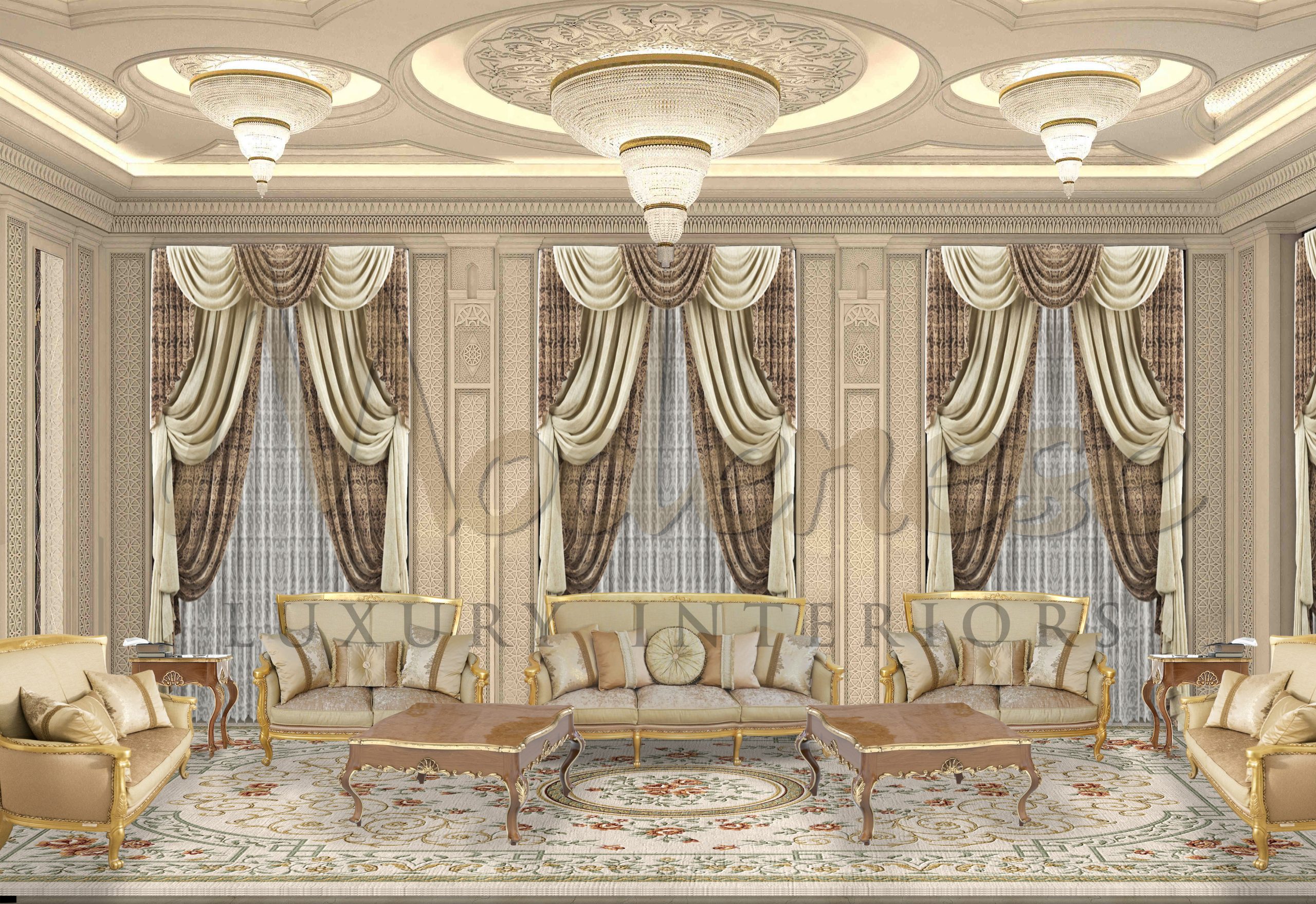 Luxury Bedroom Decoration
Taking into account the intricate laws and peculiarities of each room in house plans and designs allows you to create a warm atmosphere. Professionals deal with such issues swiftly, but in the lack of in-depth expertise, you will have to work hard to evaluate many details. It is far more beneficial to employ the assistance of true pros as well as your own ambitions to optimize them in line with the trends, creating beauty and brightness.
We devoted special attention to home plans and designs with photographs of modern house designs. Modern architects like open structures with a lot of glass when designing. In this instance, home designs with images have an incredible ease of external perception.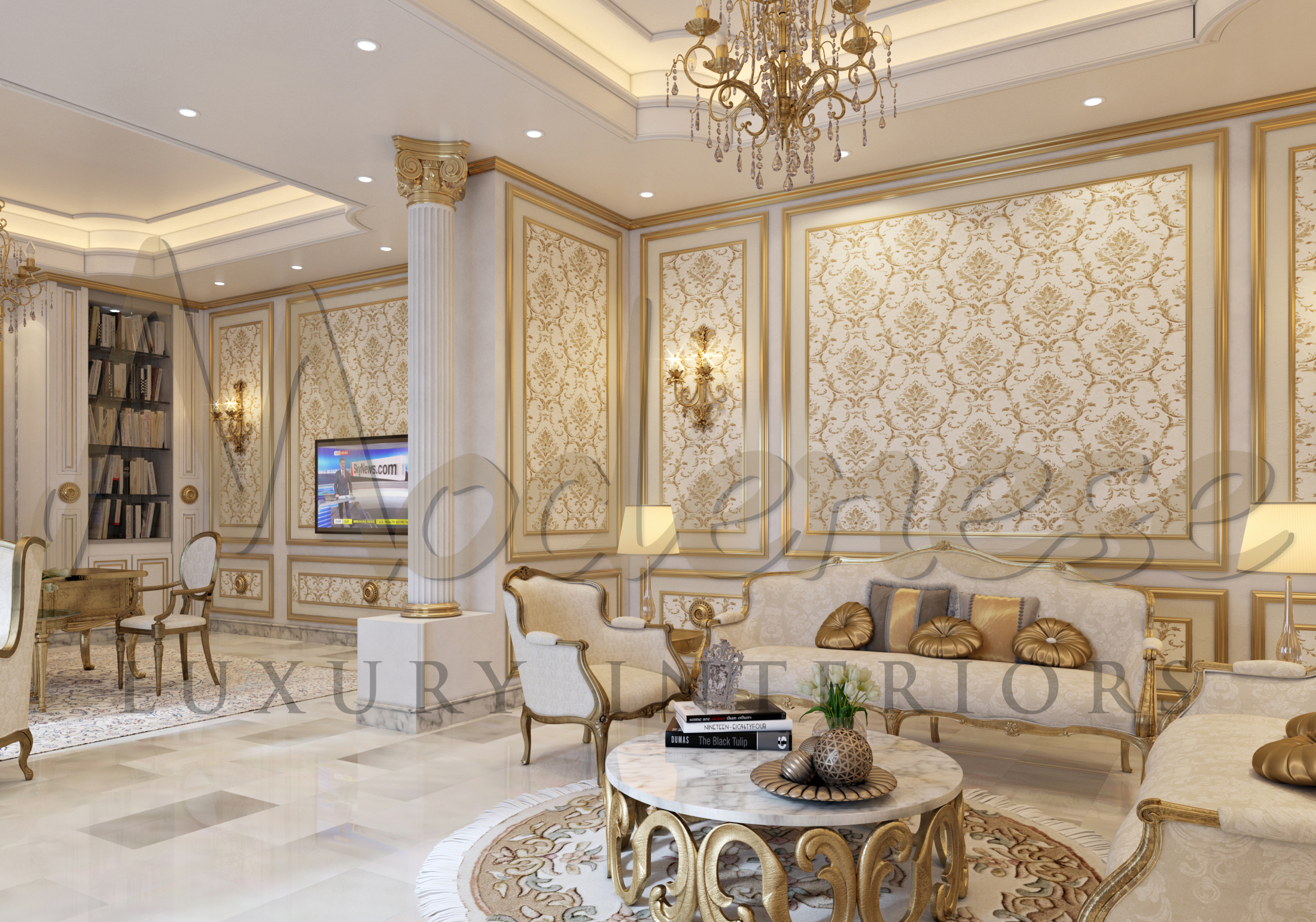 Bedroom Décor Ideas
Designers at Modenese Luxury Interiors Studio produce modern art masterpieces. A luxury bedroom is planned for a Dubai home. The villa interior design was built on a foundation of contemporary and Art Deco elements. Every bedroom design idea is distinctive and reflects the allure of modern luxury. A master bedroom is stunning in every aspect of the interior design, with lovely decorations. Luxury furniture has emerged as a key component of home design. A large, comfy bed with a high headboard is lavishly upholstered with fine coffee-colored silk and fashionable accessories. Lamps made of the same cloth look quite nice on circular bedside tables. This arrangement is complemented with an oval pouf with similar elements. The main bedroom is rather large. As a result, a big rest space with sofas and armchairs near a window was able to be added to the inside.
Visit our online showroom