Projekt sofistikovaného domu v Petrohradě
Modenese Luxury Interiors díky profesionálnímu přístupu najde inovativní řešení pro realizaci vašeho vysněného domu, bytu nebo designové špičkové renovace. Dlouholeté zkušenosti s navrhováním špičkových interiérů domů, bytů, pracovišť a hotelů, stejně jako dokonalé porozumění novým technologiím, zajišťují spolupráci, která vám přinese radost. Luxus a pohodlí v kombinaci s výraznou osobností je podle Modenese Luxury Interiors v současnosti tím nejcennějším v interiérovém designu.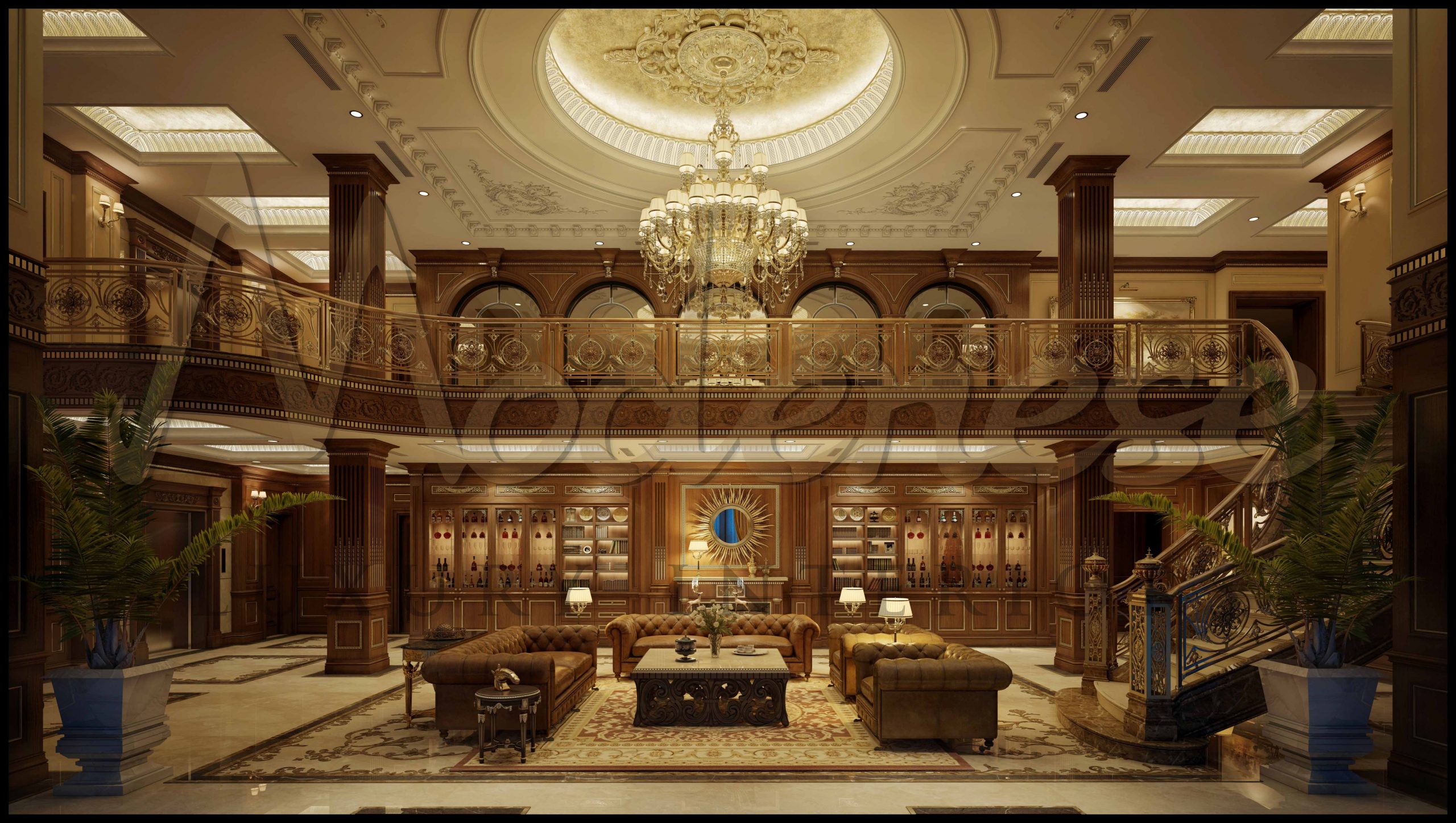 Nádherný nápad na klasický design sálu
Věnujte velkou pozornost designu haly, protože je to přední část vašeho domu. Tento tradičně inspirovaný design haly s vitrážovými ozdobami vás ohromí, když vstoupíte do domu s vytříbeným stylem. Jedná se o klasický design s několika obměnami konceptu, aby působil odlišně a na míru klientovi. Design vašeho domova bude díky módnímu stylu a designu stále trendy. Každý si vaši nemovitost zamiluje díky poutavým prvkům. To vše je možné díky nadšení a nasazení, s nímž pracují zkušení designéři společnosti Modenese Luxury Interiors.
Ohromující design haly pro soukromý dům
Modenese Luxury Interiors je největším zdrojem vynikajících návrhů exteriérů i interiérů, od výškových budov až po obrovské luxusní domy! Klasické, nádherné a plné promyšlených kousků! Jednotlivé kusy nábytku se vzájemně doplňují a prokazují dovednosti našich profesionálních interiérových designérů.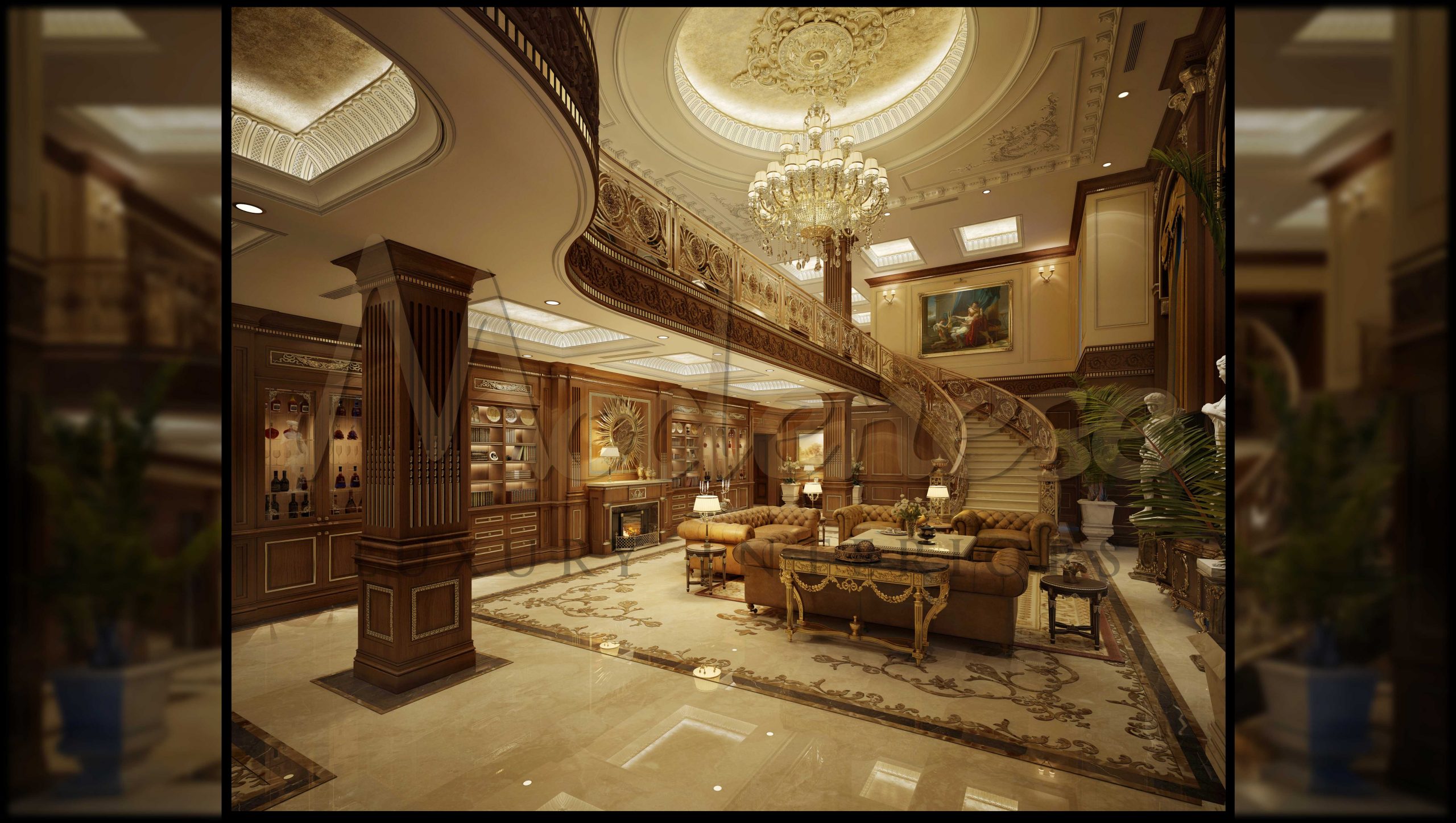 Vynikající design sálu s úžasným klasickým schodištěm
Schodiště ve vstupu do interiéru je mnohdy ústředním bodem. Design schodiště je součástí tradičních projektů luxusních vil od Modenese Luxury Interiors. V tomto projektu se objevuje bílé mramorové schodiště s nádherným kovaným zábradlím. Nejokázalejší design schodiště je tradiční v královských palácích. Soubor detailů v uměleckém stylu bude velmi dobře uspořádán do jedinečného tvaru. Konstrukce schodiště, stejně jako zbytek domu, musí být vyrobena z vysoce kvalitních materiálů a dokončena na velmi vysoké úrovni.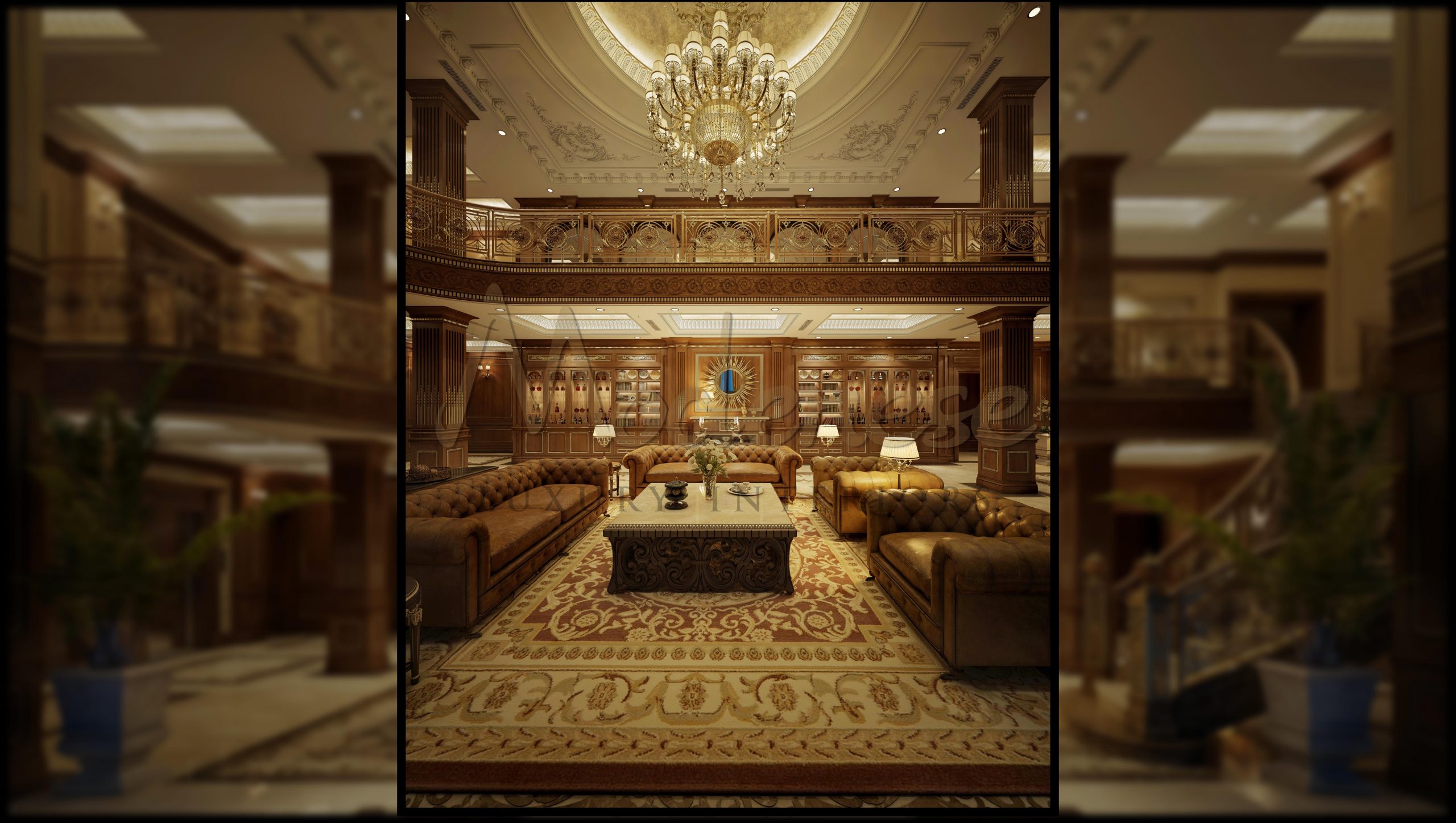 Nejlepší designový nábytek Made In Italy
Nábytek vyrobený na zakázku vám umožní mít atraktivnější kus, který doplní váš domov. Naše společnost nabízí širokou škálu moderních řešení, která zahrnují všechny výše uvedené atributy. Naše společnost nabízí spoustu luxusních řešení, která se vyznačují všemi těmito vlastnostmi, které jsou popsány výše. Nikdy nemůžete svůj interiér pokazit, pokud máte k dispozici talent odborných a přizpůsobivých designérů společnosti Modenese Luxury Interiors! Neváhejte nás kontaktovat, protože nabízíme nejlepší design nábytku na celém světě.
Visit our online showroom

[wps_collections link_to="shopify" limit="15" pagination="false"]