Exkluzivní design šatní skříně pro vilu v Lagosu, Nigérie
Návrhy ložnicových skříní by byly poměrně jednoduché, kdyby sloužily pouze k ukládání oblečení, ale naše skříně toho umí mnohem víc. Ze zvyku přirozeně hromadíme v průběhu času záplavu věcí, které rádi nazýváme svými – některé pocitové, jiné užitkové, další z důvodu věčného hromadění… A většina těchto věcí dotváří náš jedinečný styl. Naše věci jsou součástí naší osobnosti, od oblečení a doplňků až po dědictví a investiční kousky, a je přirozené, že je chceme efektivně udržovat a uchovávat. Naše první myšlenka na úschovu je… chápete: za dveřmi našich skříní nebo šatníků, bezpečně ukryté v našich prostorech.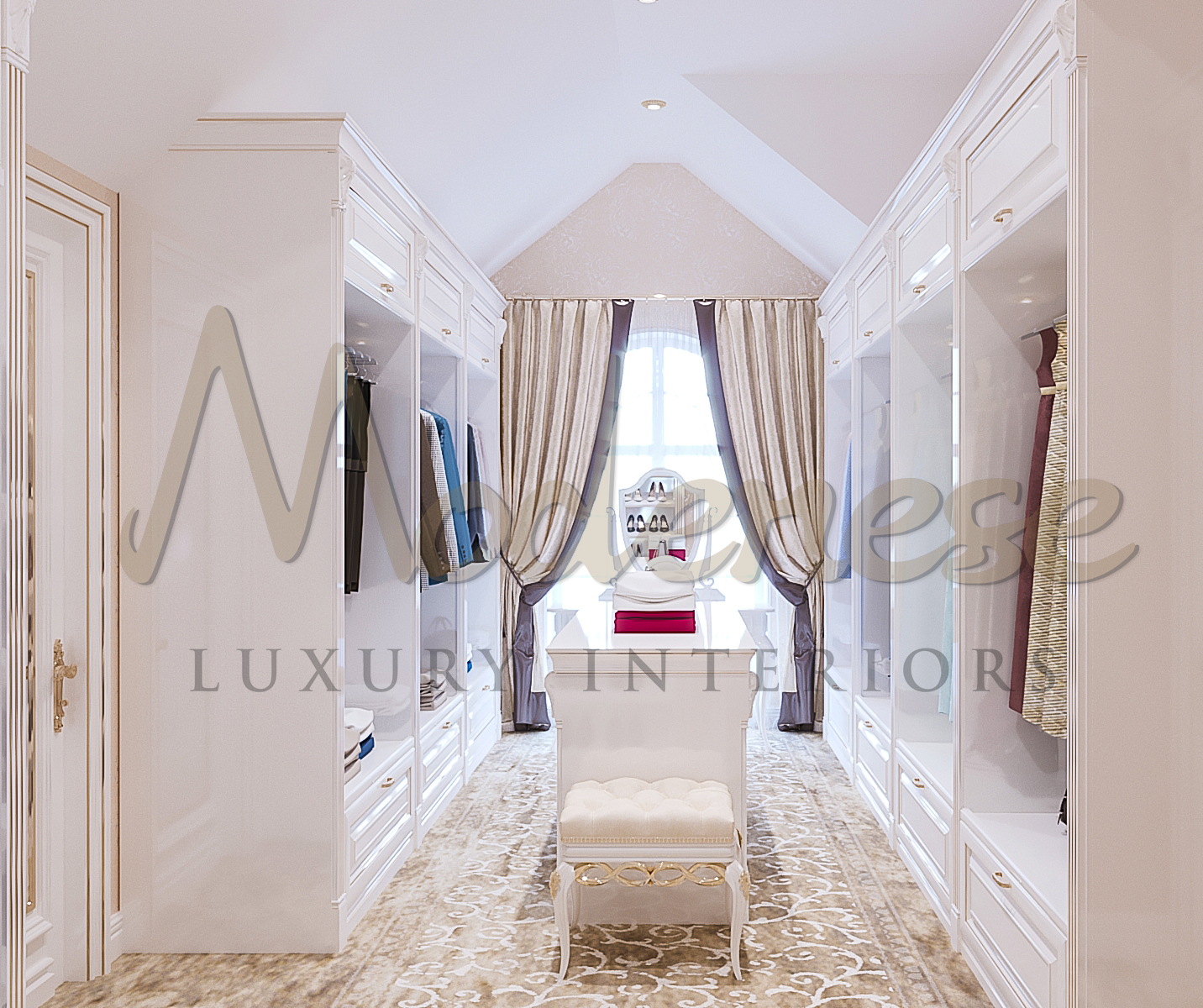 Design bílé šatní skříně
PRACUJTE S TÍM, CO MÁTE
Tato zásada je důležitá zejména v nájemních bytech, protože v ložnici jsou již pravděpodobně nainstalovány skříně. Možná to není to, v co jste doufali, ale můžete to obejít a vytvořit skříň, která bude užitečná a zároveň věrná vašemu vkusu. Pokud se vám vzhled skříně nelíbí, zvažte její vyleštění mořidlem podle vlastního výběru nebo ji dokonce vymalujte, abyste prostoru dodali barevný nádech. Základní dřevěnou skříň můžete upravit tak, aby ložnici dodala výrazný geometrický půvab, a to pomocí jednoduchých, čistých minimalistických linií dřevěných prvků. To funguje obzvláště efektivně u návrhů šatních skříní pro kompaktní ložnice.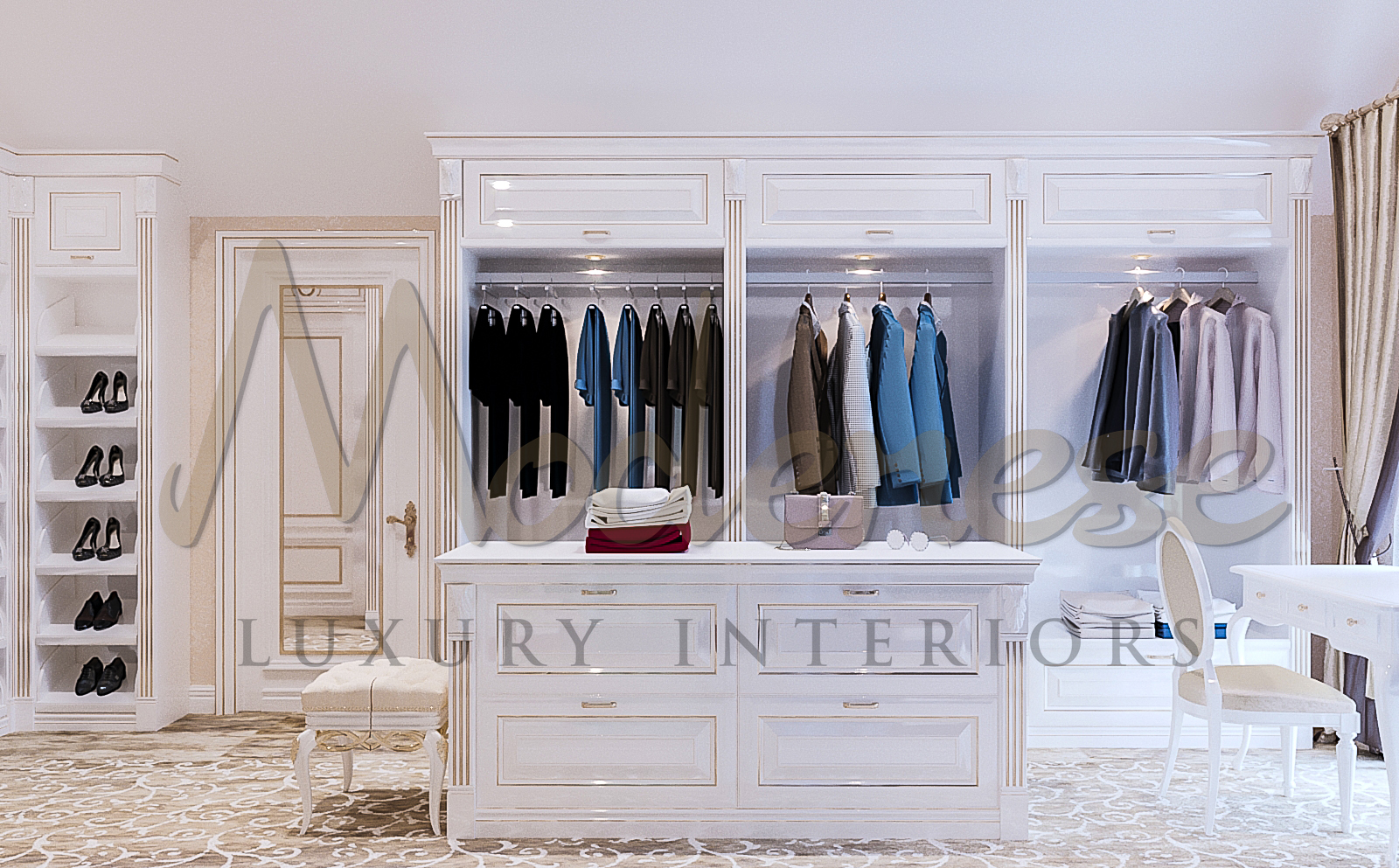 Ohromující barva skříně, která dodá vaší ložnici nový vzhled
Bílou barvou nikdy nic nezkazíte.
Nejoblíbenějšími schválenými barvami skříně jsou světlé dřevo, neutrální a bílá. Pokud šatní skříně zabírají v místnosti hodně místa, použijte barvy, které působí hladce a uhlazeně. Tyto barvy navíc odrážejí světlo, takže prostor vypadá větší. bílá je krásný a příjemný odstín pro výzdobu vašeho domova. Může vám pomoci zlepšit interiér a opticky zvětšit prostor. Bílé vzory skříní vypadají fantasticky a dodají vašemu prostoru zcela novou hloubku.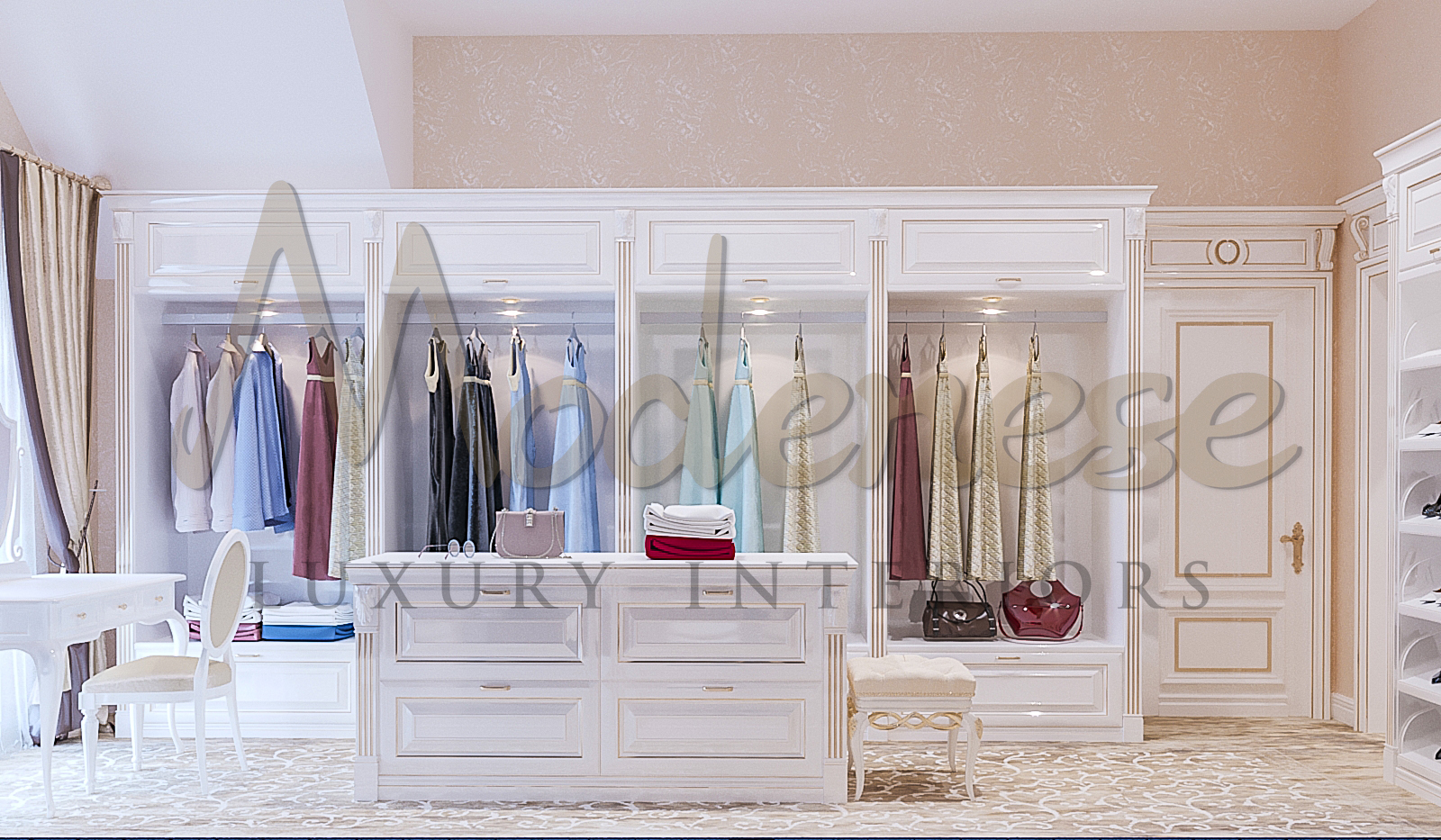 Bílá šatní skříň do ložnice
Pokud chcete mít ložnici zcela v bílé barvě, měli byste si pořídit bílou lesklou skříň od stropu až k podlaze, která vypadá přímo úchvatně. Tento design šatní skříně kromě toho, že nabízí odpovídající úložný prostor, poskytuje prvek šarmu. Tento design bílé šatní skříně je vkusně zabudován do ložnice pro nádherné spojení čistě vypadající skříně.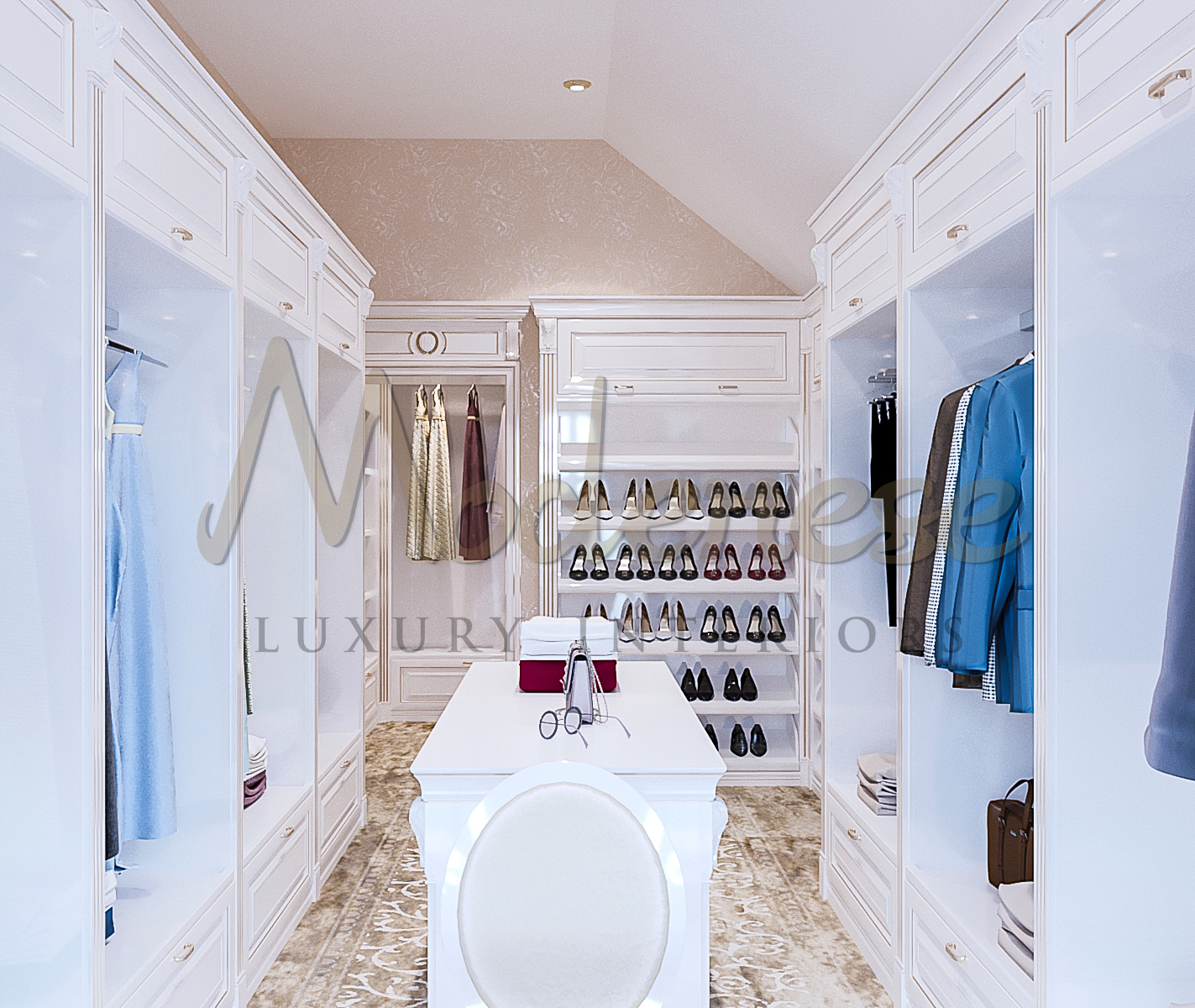 Moderní bílá šatní skříň z prestižního domu
Interiér moderní ložnice by měl být bezpochyby nápadný. Použití damaškového potisku na posteli spolu s úžasnou bílou skříní ze slavné kolekce, nepochybně vytvoří v ložnici záviděníhodnou atmosféru. Pokud máte obývací pokoj v bílém provedení a chcete vytvořit stylový úložný prostor, můžete využít celou stěnu k vybudování bílé skříně s posuvnými roletami v lesklém a matném provedení.
Visit our online showroom

[wps_collections link_to="shopify" limit="15" pagination="false"]