Neoklasicistní design obývacího pokoje pro šlechtické sídlo v Londýně, Velká Británie
Modenese Luxury Interiors použila šedé a béžové barevné schéma. Modenese Luxury Interiors je největší podnik pro vaše potřeby v oblasti interiérového designu, protože dělají vše, co mohou! Majitelé tohoto domu si cení velkého prostoru v obytné části. Barva místností hrála důležitou roli. Je důležitým aspektem v interiérovém designu, protože všechny barvy ovlivňují stav mysli a emoce vytvořené v interiéru. Design interiérů je jedním z nejvýznamnějších odvětví, pro které je společnost Modenese Luxury Interiors uznávaná. Místnost je neuvěřitelně dobře navržená, s krásnými ozdobami, přepychovými příčkami s akcenty a opulentním nábytkem, který přispívá k extravaganci prostoru. Klidný a luxusní salonek je fantastickým místem pro hosty.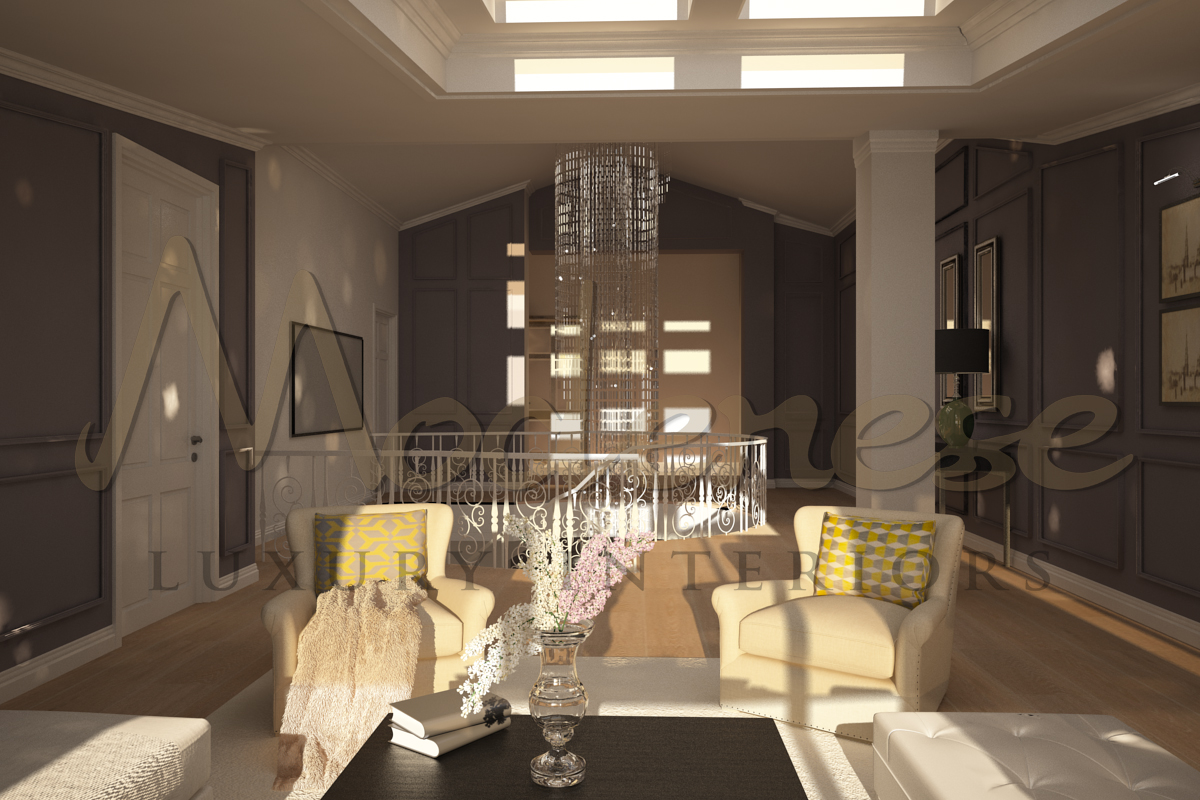 Elegantní design interiéru obývacího pokoje
Šedá je uklidňující barva, která se dobře hodí do obývacích pokojů a místností pro volný čas. Místnost plná charakteru s dostatečným obývacím a jídelním prostorem pro ideální setkání skupiny. Kromě toho, že slouží jako správný základ pro položky, poskytuje majitelům domu také uklidňující, hotelovou atmosféru, kterou si přáli. Pro zachování přívětivého vzhledu obsahuje obývací prostor komplementární příčky a neutralizující barvy. Při práci s neutrálními barvami se společnost Modenese Luxury Interiors rozhodla zkombinovat béžovou a šedou pro špičkový a moderní vzhled. Interiérová zařízení jsou na světové úrovni, pokud jde o špičkové koncepty, výjimečné postupy a nejmodernější technologie. Tato strategie může být využita k zapojení většího počtu hostů, protože propojuje jídelní a obytnou zónu. Ideální pro velká společenská setkání přátel a rodiny.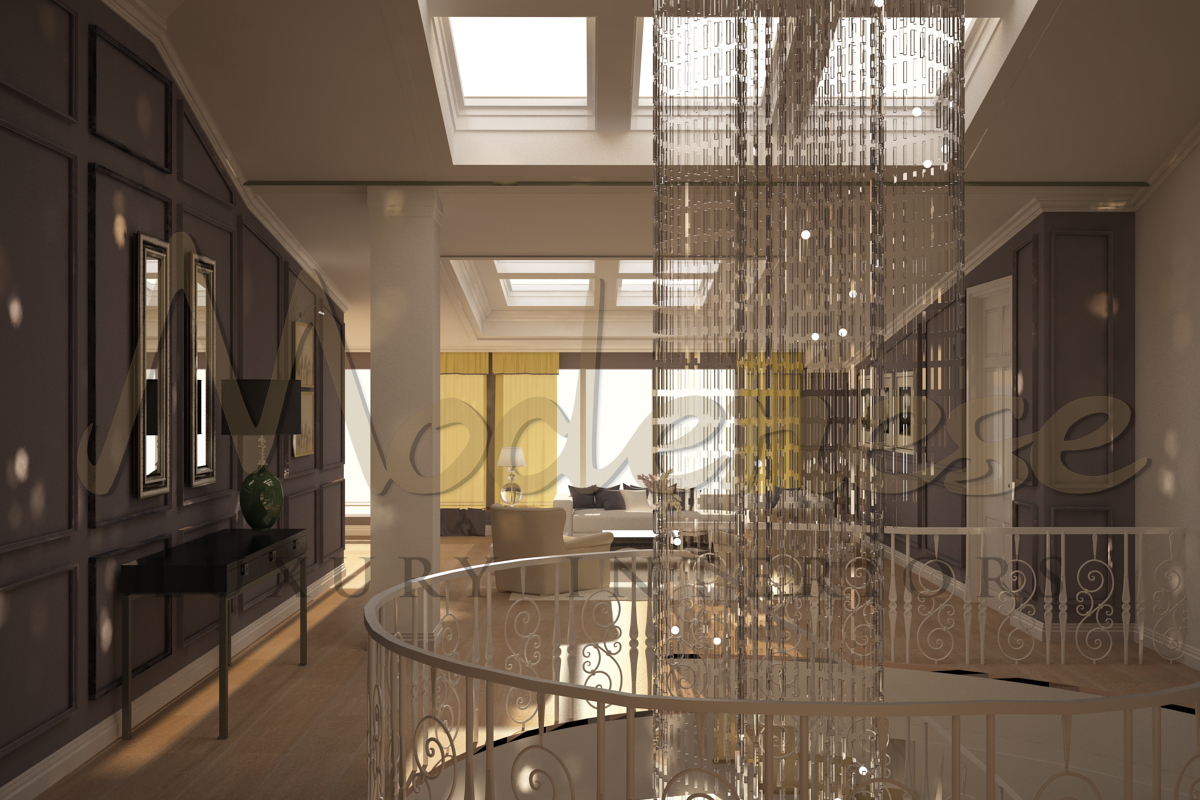 Nádherné domácí dekorace
Stěny se proměnily v ústřední body díky společnosti Modenese Luxury Interiors, která jim dodala teplo mramorovými akcenty. Naše vynikající provedení zvenčí odráží naše vítězství v oblasti interiérového designu, čímž jsme dosáhli krásné estetiky. Díky zaměření našich plánů a center spolupracujeme s majiteli domů po celém světě na realizaci jejich vysněného domu jedinečným způsobem. Náš přístup k interiérovému designu v Londýně je jedinečný a patří mezi nejlepší. Majitelé domů si nás vybrali jako firmu zabývající se interiérovým designem hlavně proto, že preferují kvalitu námi vytvářených staveb. Modenese Luxury Interiors patří k největším v oboru interiérového designu. Organizace pokrývá téměř všechna řešení, která by si klient mohl přát. Modenese Luxury Interiors je známá tím, že poskytuje prvotřídní design. Stylový vkus společnosti Modenese Luxury Interiors.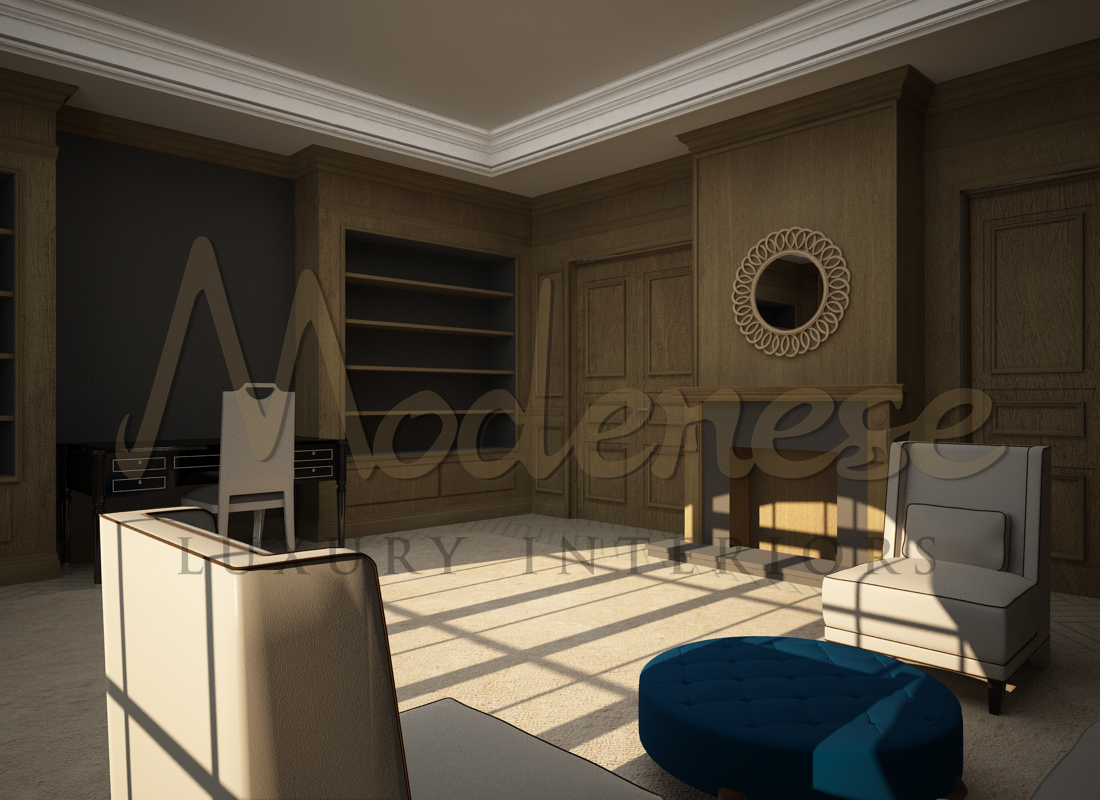 Design útulného obývacího pokoje
Tento krásný design plnohodnotného domu vyzařuje moderní, ale honosnou atmosféru. Interiér s jedinečným designem, který je nápaditý a ohromující. Používáme různé taktiky, abychom maximalizovali účinnost neuvěřitelného designu. Barvy jsou směsí šedé a cappuccina, protože máme pocit, že naši talentovaní designéři dokáží vytvořit ty nejlepší návrhy pro rodinu. Nezáleží na tom, jestli je to uvnitř nebo venku. Nabídli jsme skvělý standard bydlení pro každého. Chápeme, že chcete pro sebe a svou rodinu ty nejlepší návrhy. Prostudujeme každý koncept a dodáme ty nejlepší výkresy a realizace návrhů. Máme pocit, že by se mělo vycházet zevnitř. Jsme nadšeni ze spolupráce s vámi, protože sdílíme váš cíl. Proto jsme zastánci luxusního designu, a to jak vnějšího, tak vnitřního. To proto, aby se všem dobře žilo! Jsme bezesporu odborníci ve všech oblastech! Mějte vynikající dům s pomocí odborníků z Modenese Luxury Interiors, světoznámé architektonické a interiérové firmy! Jsme tu, abychom vám posloužili tím nejlepším z nejlepších! Modenese Luxury Interiors poskytuje nejen vynikající, ale také cenově výhodné služby.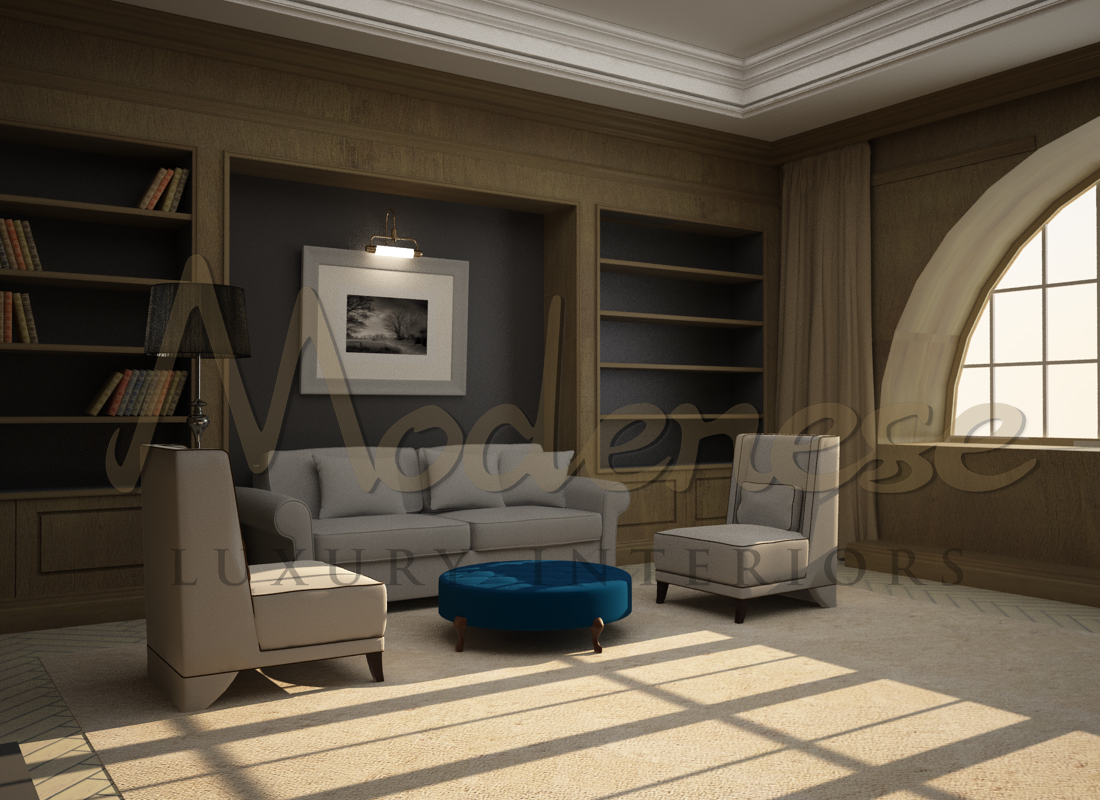 Top Interior Design Company In London
We will continue to give incredible luxury and extravagant designs that are not only world-class but also utilitarian and extremely beneficial. When it comes to designs that suit your desire fantasy houses, Modenese Luxury Interiors, which has various offices across the world, is the greatest alternative. View our extensive design portfolio as it may inspire you for your next interior design project. When it comes to exquisite design, there is just one firm to choose! Modenese Luxury Interiors offers the most opulent interior designs you can conceive. Details are important to us! Extravagance and luxury are important considerations in the design of Modenese Luxury Interiors!
Visit our online showroom