Nádherný design ložnice pro luxusní sídlo v Maroku
Východní kouzlo v interiéru může mít také odlišný charakter. Může být světlý a barevně bohatý. A může být jemný a lehký jako ranní rosa. Design interiéru v marockém stylu od Modenese Luxury Interiors je novou interpretací tradičních akcentů. Osvědčeným kánonům designu dodává na modernosti. Výjimečný komfort v kombinaci s rafinovaným způsobem řešení interiéru. Jemné krajky tradičních vzorů vyřezávané do interiéru přinášejí romantiku Maroka. Italští designéři v tomto projektu zopakovali jemně lehký a světlý charakter majitelů domů.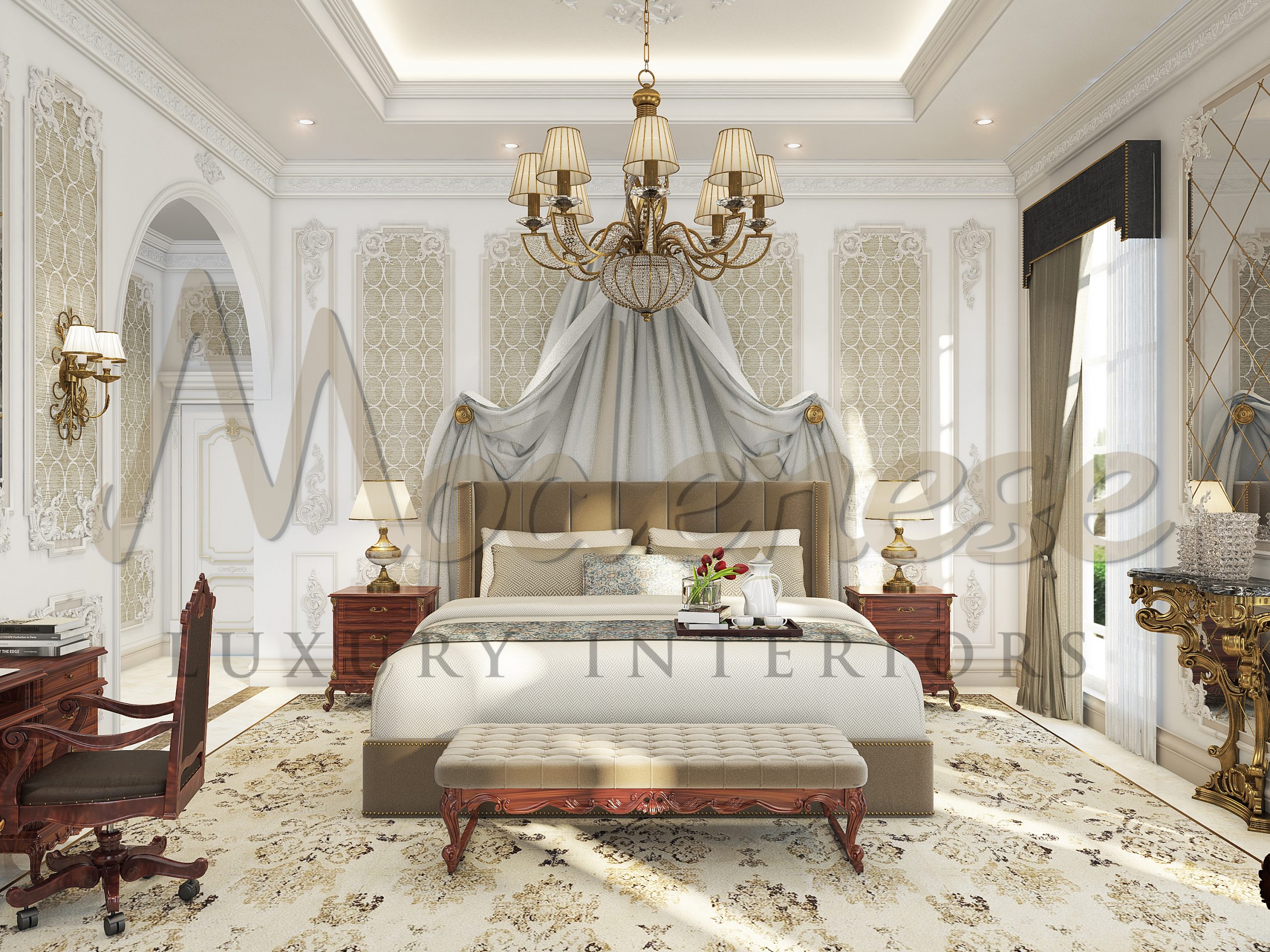 Marocký styl v interiéru ložnice
K pohádkám se fantasticky hodí. Návrh ložnice v marockém stylu od Modenese Luxury Interiors evokuje Tisíc a jednu noc. Všechny tyto momenty byly neuvěřitelně nádherné, brilantní, skvělé a jedinečné, což designérka dokázala využít jako základ pro krásný interiér. Marocký design v jejích počinech spojil to nejlepší z východních tradic s půvabem moderního luxusu.
Velkou pozornost věnovala interiérová designérka nábytku, který udával tón jedinečné kráse marockého stylu. Tento dekor jasně ukazuje, že marocký design je především o obrovském množství bílé barvy – buď o zcela bílých stěnách či podlahách, nebo o jejím velkém množství v mozaikách a látkových ornamentech. Formy oken a dveří jsou také plánovány současně s prostory, kde bude design v marockém stylu postaven. V Maroku je často zvykem napodobovat tvar kopule mešity, která je lancetová nebo oblouková. Italští designéři mistrně kombinují Východ a Západ a vnášejí do interiérů směs dědictví a moderny.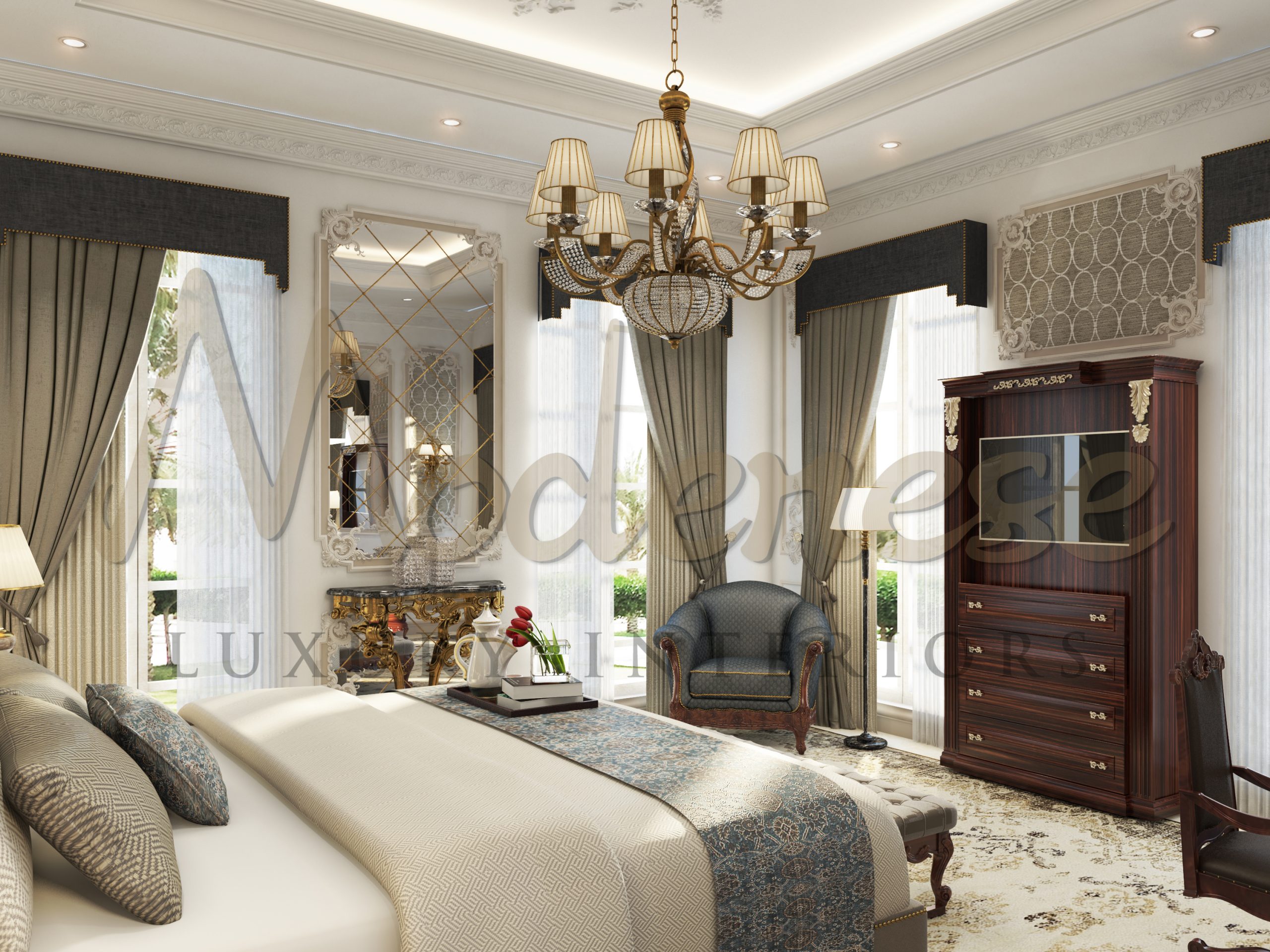 Marocký styl interiérového designu pro vilu v Africe
Pokud jste někdy chtěli žít v pohádce 1000 a 1 noc, marocký styl vám to umožní. Úžasně krásný, velkolepý, zářivý a výrazný – to je jen několik přívlastků, které vás napadnou. Marocký design k nám přišel z východu, a proto má své charakteristické rysy: živé vzory, jasné barvy, spoustu hedvábí a šifonu, mozaiky, okna ve tvaru lancet, množství ornamentů, vysoké stropy a spoustu slunečního světla.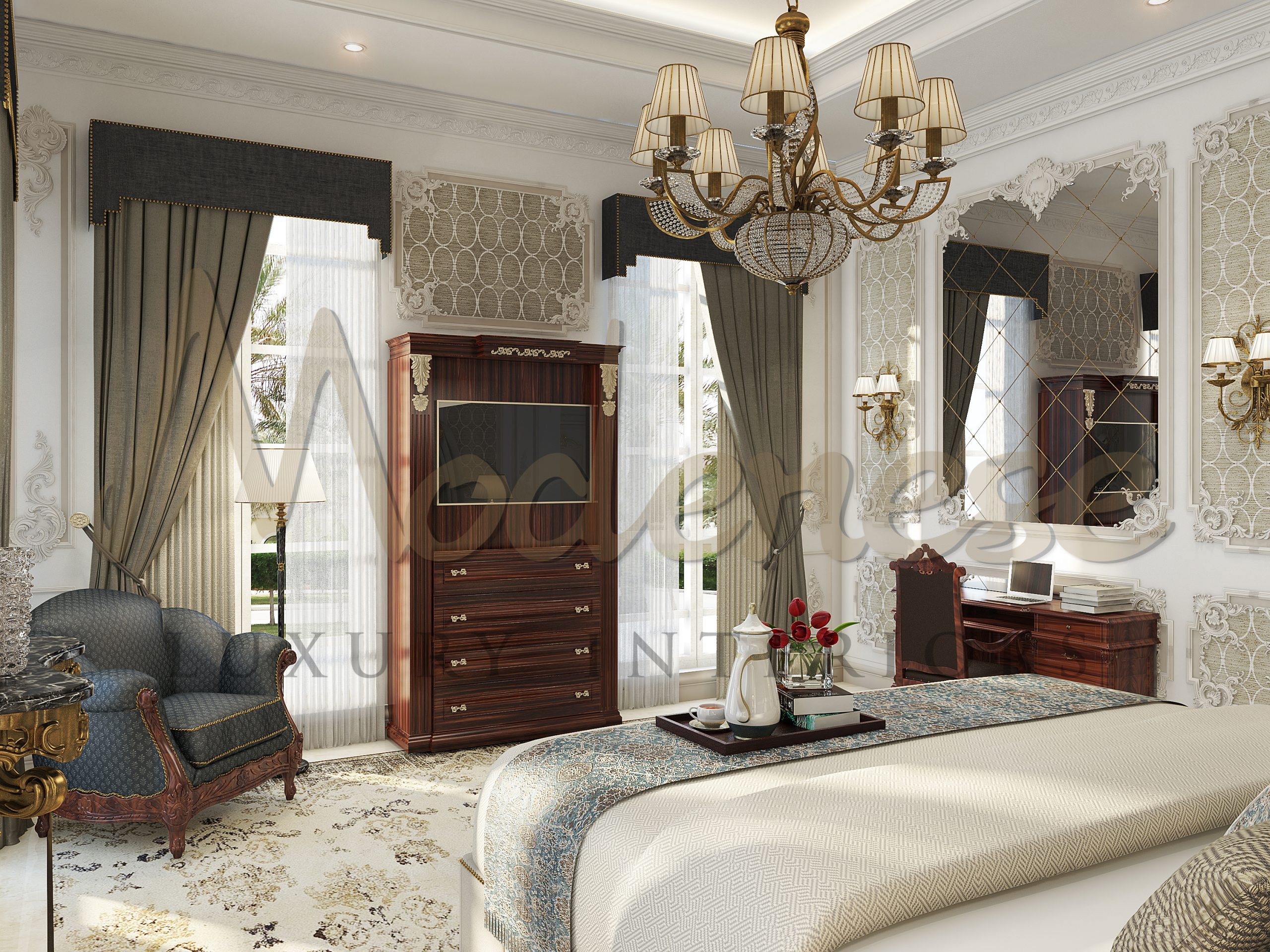 Nádherný luxusní design interiéru ložnice
V tradiční marocké architektuře jsou běžné zakřivené vchody a dramatické oblouky, obzvláště rozšířený je islámský design klíčové dírky. Nejlepším způsobem, jak tento prvek začlenit, je dřevěný nábytek, jako jsou police, knihovny a příborníky, pokud nechcete začít zmenšovat dveře a bourat stěny. Mimořádně marocké jsou také geometrické dlaždice, které se objevují na podlahách, stěnách, stolech a malých výklencích. Dejte dlaždice kolem krbu, na desku stolu nebo dokonce na dveře místnosti, abyste dodali svému domovu tento nádech.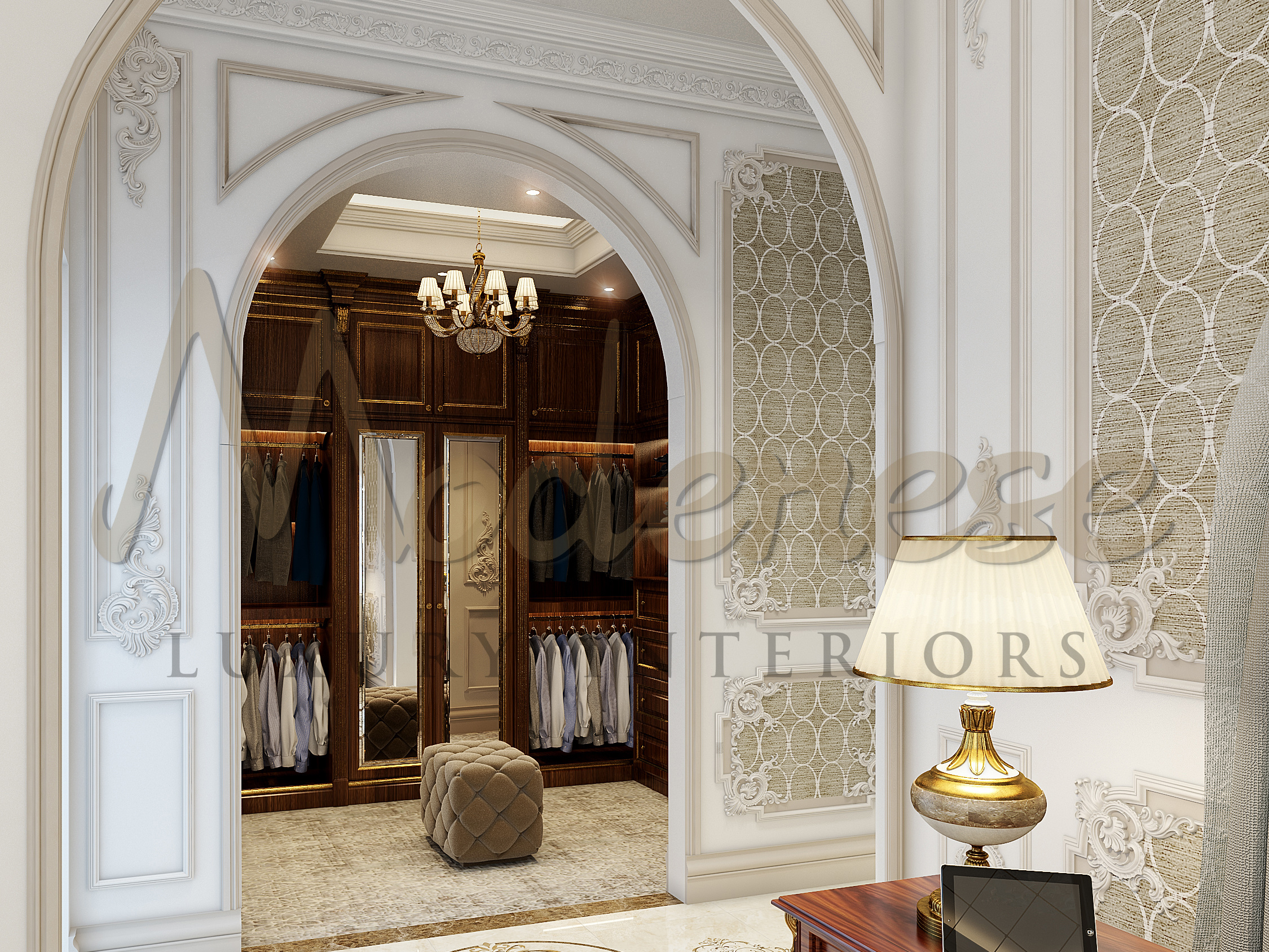 Stylový design šatní skříně
Každá elegantní ložnice by měla mít klasické skříně z krásného dubového dřeva a lakované šatní skříně. Většina možných rozměrů má výklopné dveře, zatímco moderní klasické modely jsou vybaveny posuvnými dveřmi, které doplňují uhlazené tvary s úžasnými leštěnými prvky, jako jsou tepané kovové nohy skříně. Naši řemeslníci jsou odborníci na vyřezávání, malování, zlacení a tvarování skříní, postelí, šatních skříní a příborníků, díky čemuž vám můžeme poskytnout vše, co potřebujete k vybavení vašeho domova.
Visit our online showroom

[wps_collections link_to="shopify" limit="15" pagination="false"]