Klasický design interiéru domu v Nigérii
Vyvíjíme projekty, které nejen reprezentují dobu, ale v mnoha případech určují budoucí trendy v oblasti interiérové módy, čímž potvrzujeme své postavení módních trendsetterů v oblasti interiérového designu v Nigérii. A autorský projekt bydlení v Nigérii, který je krásný svou krásou, je toho jasným důkazem. Interiér vyvolává mimořádně příjemné emoce, fyzický i estetický požitek. Každá místnost, každý metr čtvereční plní jedinečnou funkci při vytváření jediného harmonického místa luxusu v novém tisíciletí. Nábytek hraje významnou roli v celkovém opulentním dojmu interiéru bytu. Obrázky nejlepších návrhů domů Nigérie jsou nádhernou futuristickou vizí, v níž luxus upřednostňuje intelektuální lehkost. Půlkruhové stěny se zrcadlovými panely v hale, jako portál do radostného života.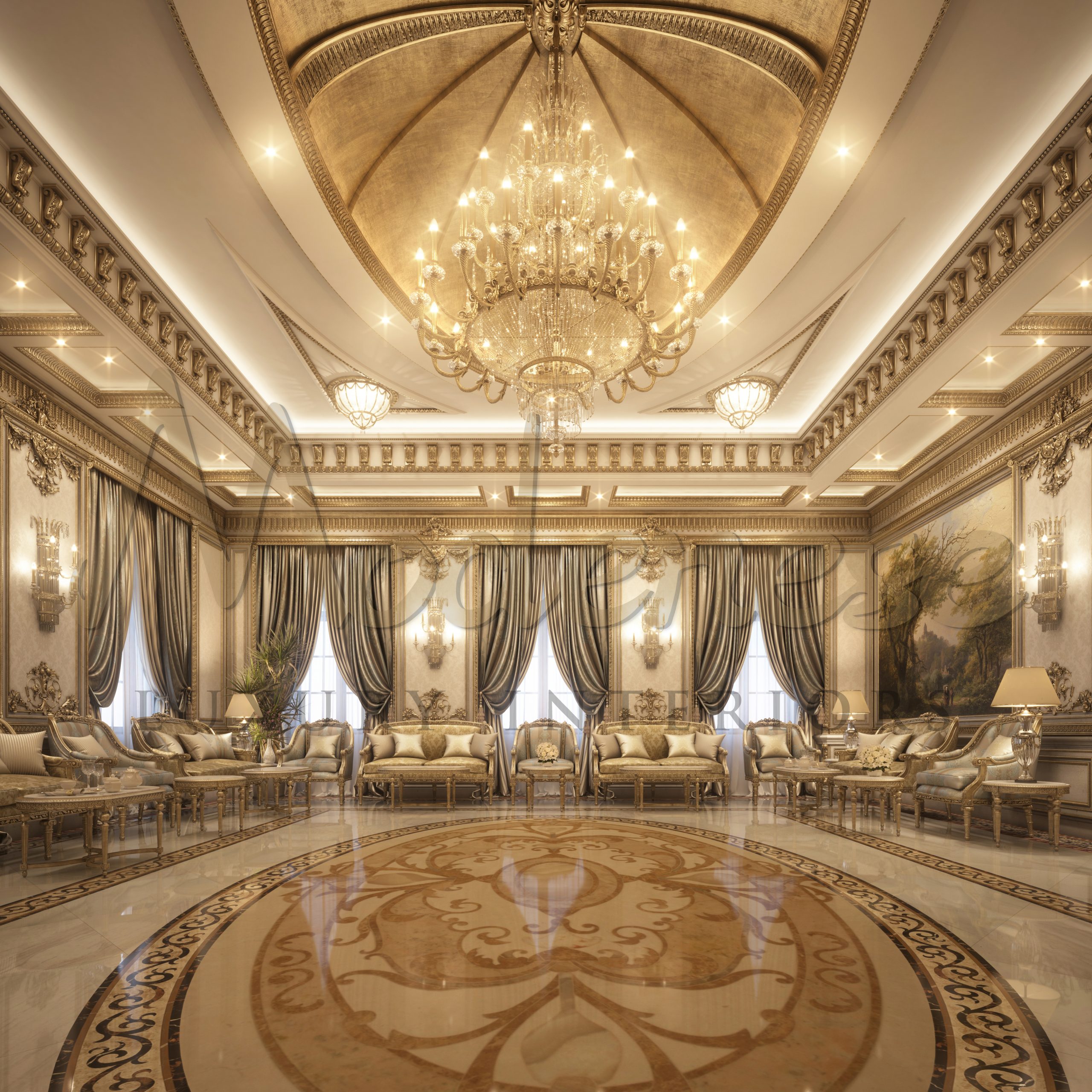 Amazing Living Room Design
The mix of natural marble on the floor and laconic wood in the varnished wall décor fills the house with exclusivity and majestic qualities. The apartment amazes and awes from the moment you walk through the door, unveiling the wonderful internal tale that this project portrays. The living room's chocolate tone accentuates, first and foremost, the furnishings. The interior is filled with stunning ornamental approaches. Natural marble half-columns frame the gaps between the kitchen and the living room. The ceiling's major feature is a big chandelier.Interior design by Modenese Luxury Interiors is trust in the quality of order execution. We will design a trendy project specifically for you. You will not only be pleased with the outcome, but you will also be able to brag about your interior for many years to come.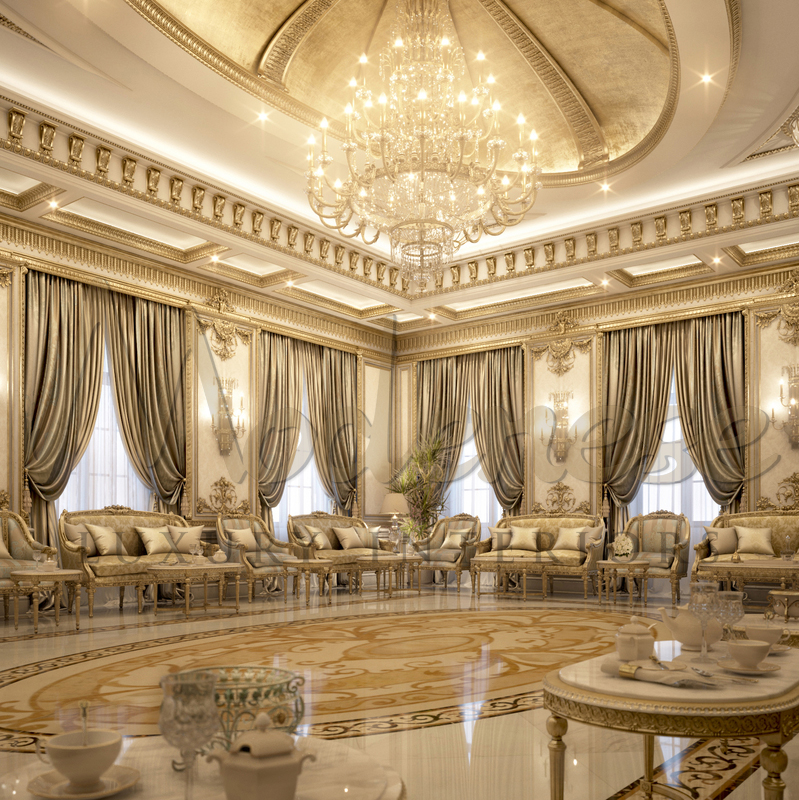 Classic Living Room Design
We can confidently state that our living room is the heart of our home, its calling card. It is where family assemble and where the master of the home greets guests. It is critical for our firm Modenese Luxury Interiors to design a living room that matches the specific tastes of the household while remaining in harmony with the design of other rooms in your home. We always determine the aesthetic direction in which the main room's interior will be designed with attention. It's difficult to envision a living or sitting space without a comfortable couch or chair. In modern house design Nigeria, the couch is more than just an interior item; it is the focal point of the space around which the entire design idea is developed.
House Design Nigeria
This house design Nigeria project by Modenese Luxury Interiors will pique the interest of all lovers of elegance, refinement, and opulent elitism. We gave special attention to the pieces of décor when designing this living room in a gentle and elegant classic style:
A magnificent crystal chandelier with golden pieces that will dazzle throughout the day and shimmer at night;
A custom-made marble coffee table that will be the focal point of that area and will appear sturdy and classy;
A fantastic fireplace that will not only provide warmth but will also be a terrific way to spruce up your space.
Visit our online showroom