Moderní design ložnic pro luxusní vilu v Monaku, Francie
Vytvořit moderní zářivou ložnici je možné, ale je třeba mít na paměti několik věcí. Pokud je to možné, udržujte dekorativní prvky jednoduché a funkční. Pokud však jde o ostatní prvky, neváhejte si pohrát s jinými vzory a motivy, abyste vytvořili jedinečný a nádherný prostor. Luxusní stěnové panely, lesklé zlaté osvětlení a měkké italské čalounění, jež dávají místnosti krásný smysl, aniž by se stala příliš přeplněnou nebo přehnanou. Moderní styl působí díky jemným barvám a jednoduchým liniím uvolněně a relaxačně, takže je ideální volbou pro hlavní ložnici. Neváhejte a přidejte do něj své osobní prvky, ať už je váš dekorativní styl jakýkoli. Sbírka potisků, složená oblíbená přikrývka, krabička na suvenýry obsahující rostlinu v květináči – v moderním pokoji mohou malé úpravy znamenat obrovský rozdíl.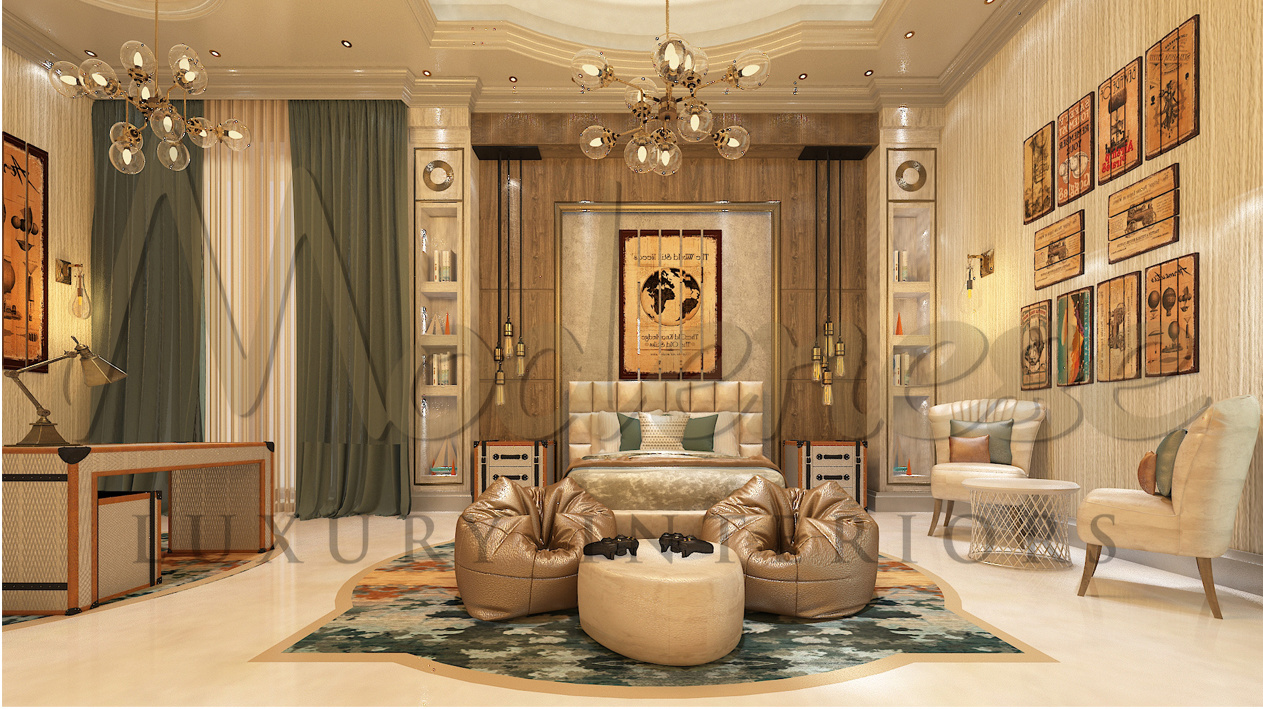 Elegantní design ložnice s italským nábytkem
Tento dekor ložnice se vyznačuje fantastickou kombinací prvků od osvětlení kolem samotné postele, až po stěnové panely, které blokují přímý výhled a sluneční světlo, ale propouštějí světlo kolem nich. Skvělé pokud máte rádi jemné osvětlení, ale nechcete se vzdát soukromí. Atmosféru umocňuje použití dramatických čel, sochařských světelných prvků a nadýchaného bílého povlečení.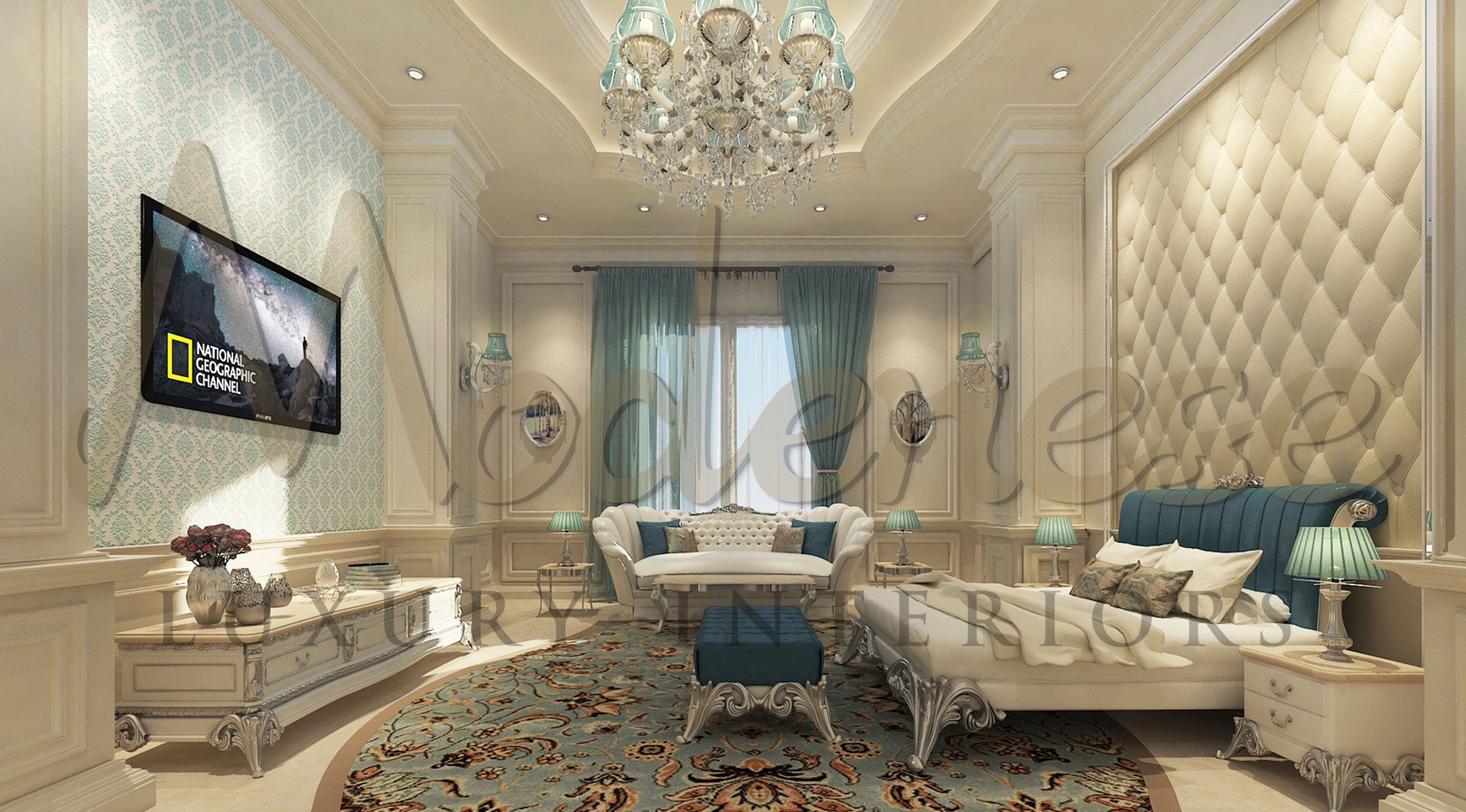 Vynikající design ložnice pro skutečné znalce luxusu
Kdo by se nerad ubytoval v luxusním hotelovém pokoji? Proč to nevyzkoušet ve vlastní ložnici? Zvolte opulentní barvy, jako je krémová a tyrkysová, a použijte tapety s elegantními motivy, abyste dosáhli přepychového efektu. Pro dotvoření vzhledu přidejte několik světle zlatých nebo kovových akcentů.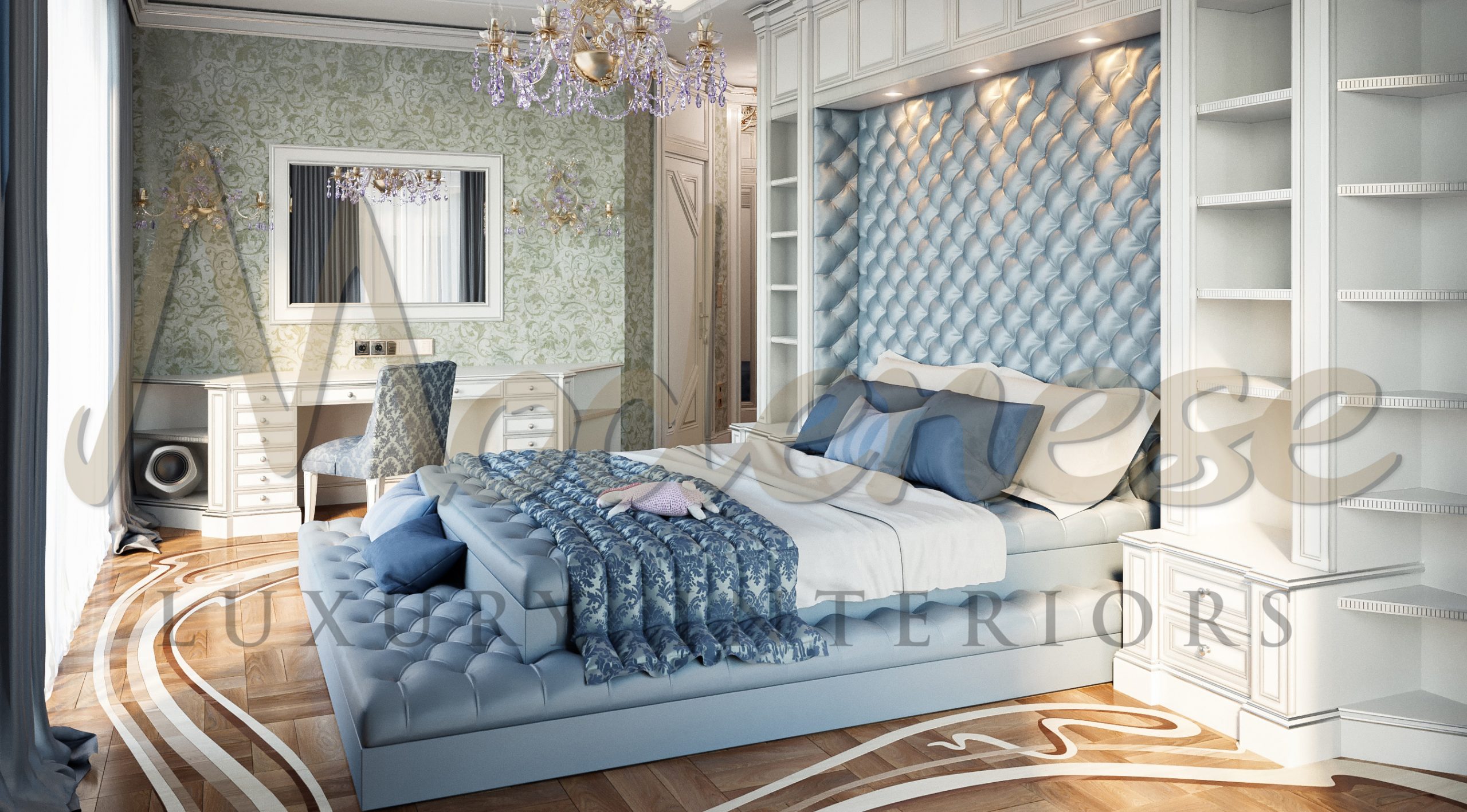 Modrá ložnice, která dodá vašemu spánku klid a pohodu
Modrá barva je oblíbená u všech, protože symbolizuje bezpečí a mír. Připomíná jemně se vlnící moře, dovolenou na pláži a klid nejkrásnějších jezer na světě, protože je nenápadná a vždy tak klidná. Modrá je v této ložnici použita k vytvoření prostředí, které navozuje klid a pohodu během vašeho pobytu v místnosti. Ať už vybarvíte živou tyrkysovou, královskou nebo pastelovou dětskou modří, vymalujete celou ložnici nebo pouze nadpraží na modro, všimnete si uklidňujícího účinku, který tato barva má. Podívejte se do naší galerie nádherných modrých ložnic a zjistěte, jak by se produkty v tomto chladnějším odstínu mohly hodit do vašich nových spacích prostor.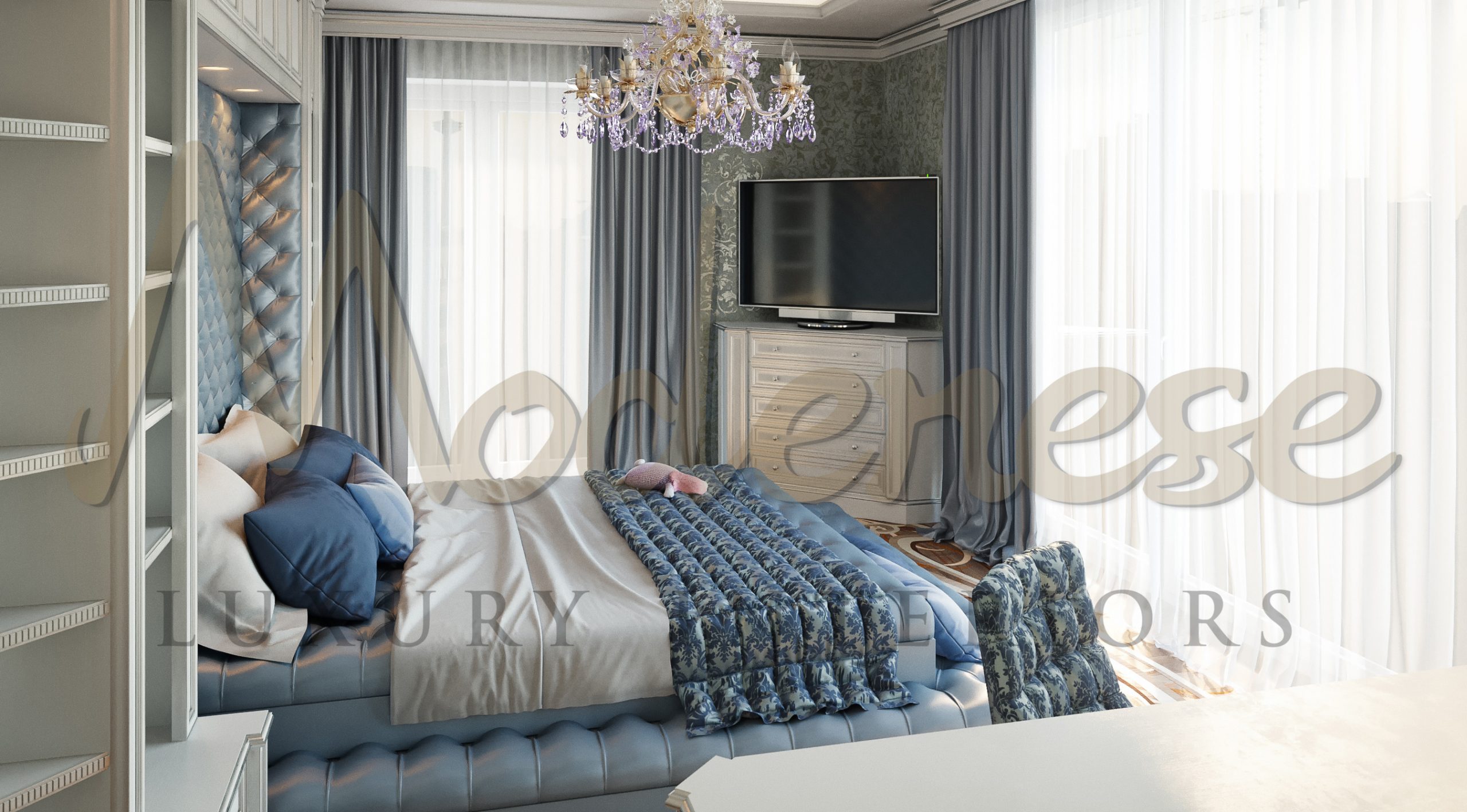 Krásné modré zdobení ložnice idea
Zde je důkaz, že modrá barva může prospívat v různých prostředích a nabývat zcela odlišného vzhledu. Tato ložnice, navržená společností Modenese Luxury Interiors, působí příjemným a nádherným dojmem, a přitom je stále uhlazená a sofistikovaná.
Visit our online showroom

[wps_collections link_to="shopify" limit="15" pagination="false"]