Úžasný design interiéru luxusní vily v Rijádu, KSA
Všichni bychom chtěli mít domov, který odráží naši osobnost a způsob života. Jak ale udržet klasický vzhled, který obdivujete, stále svěží, aniž byste sledovali každý módní trend? Chcete-li vytvořit základ pro svůj plán bytového designu, smíchejte a zkombinujte četné vzorky neutrálních odstínů, jemných forem a přírodních materiálů, s nimiž si dokážete představit každodenní život. Harmonie a vyváženost klasického stylu jsou zřejmé z každého kousku a dodávají prostoru vznešený a lehce opulentní dojem: nic není přehnané a vše je důležité a odměřené.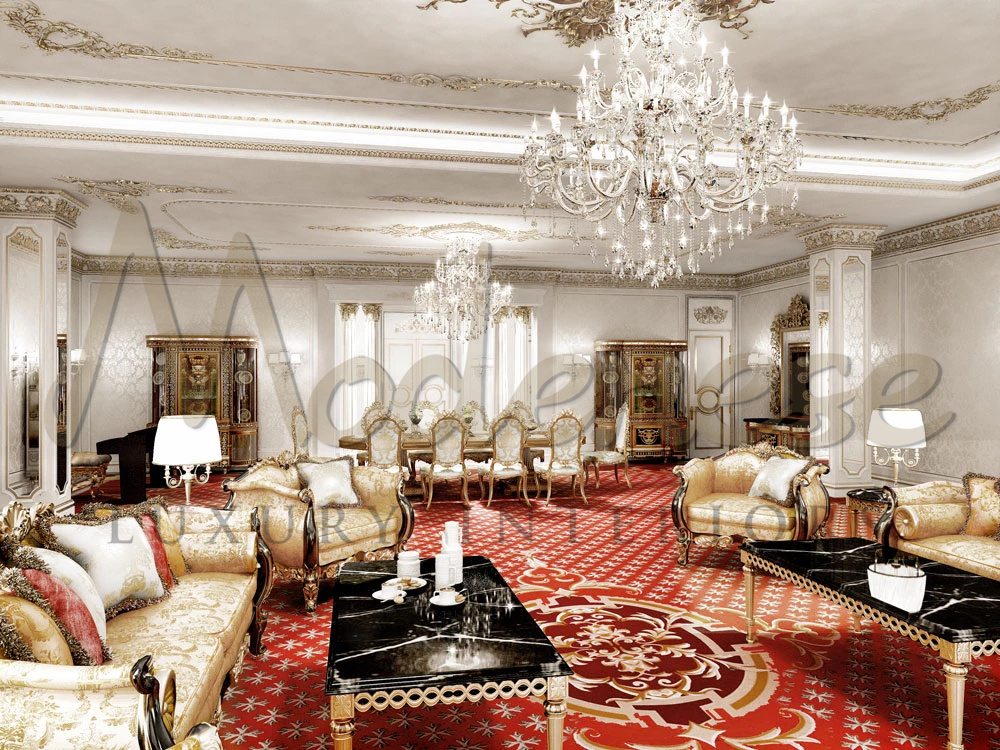 Tajemství kreativního klasického designu Majlis
Návrhářská firma, která se dokáže přizpůsobit. A tým, který dokáže zákazníkům dodat ty nejúžasnější detaily. Máme vynikající interiérové designéry a architekty, kteří jsou odborníky ve svých oborech. Nejen tvoříme, ale také poskytujeme našim klientům cenné zkušenosti. Vážíme si každého projektu a vnímáme to jako příležitost k vytvoření silné spolupráce s našimi klienty, které považujeme za přátele.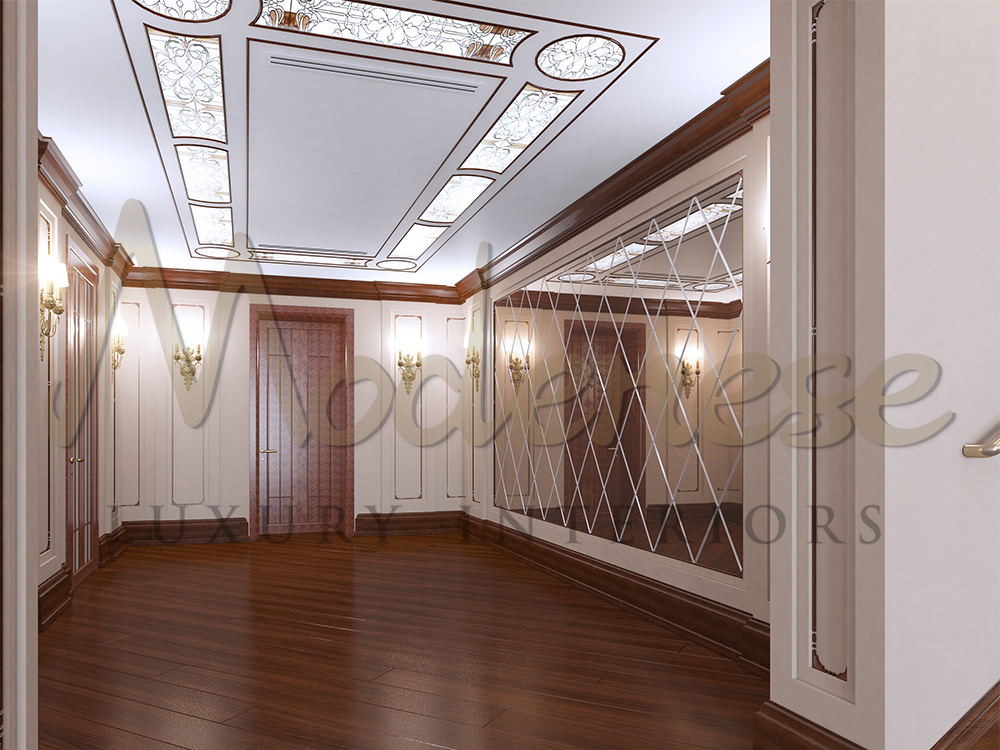 Nádherné luxusní dveře vyrobené v Itálii
Pokud hledáte interiérové dveře, které byly vyvinuty a zkonstruovány s nejvyšší úrovní řemeslných znalostí, jste na správné adrese. Italští řemeslníci ze společnosti Modenese Luxury Interiors se snaží získávat materiály té nejvyšší kvality, abyste vždy dostali něco, co bylo vyrobeno s maximální péčí a precizností.
Design sádry a stěn pro luxusní předsíň
Nejužitečnější a nejužívanější částí domu jsou chodby. Většina z nás si chodbu představuje jen jako způsob, jak se dostat z jedné místnosti do druhé, přesto jsou chodby v každém interiéru poměrně důležité. Bez chodeb se projekt domu nikdy neobejde, protože ovlivňují design interiéru a spojují celý dům jako celek. Ačkoli zdobení chodeb není tak obtížné jako zdobení jiných klíčových částí domu, stále je nutná designová důslednost, aby bylo dosaženo ideální kombinace stylu a uspořádání interiéru. Nad sádrou a designem stěn v klasických halách bude provedeno vysoce užité umění, které vytvoří dramatickou krásu.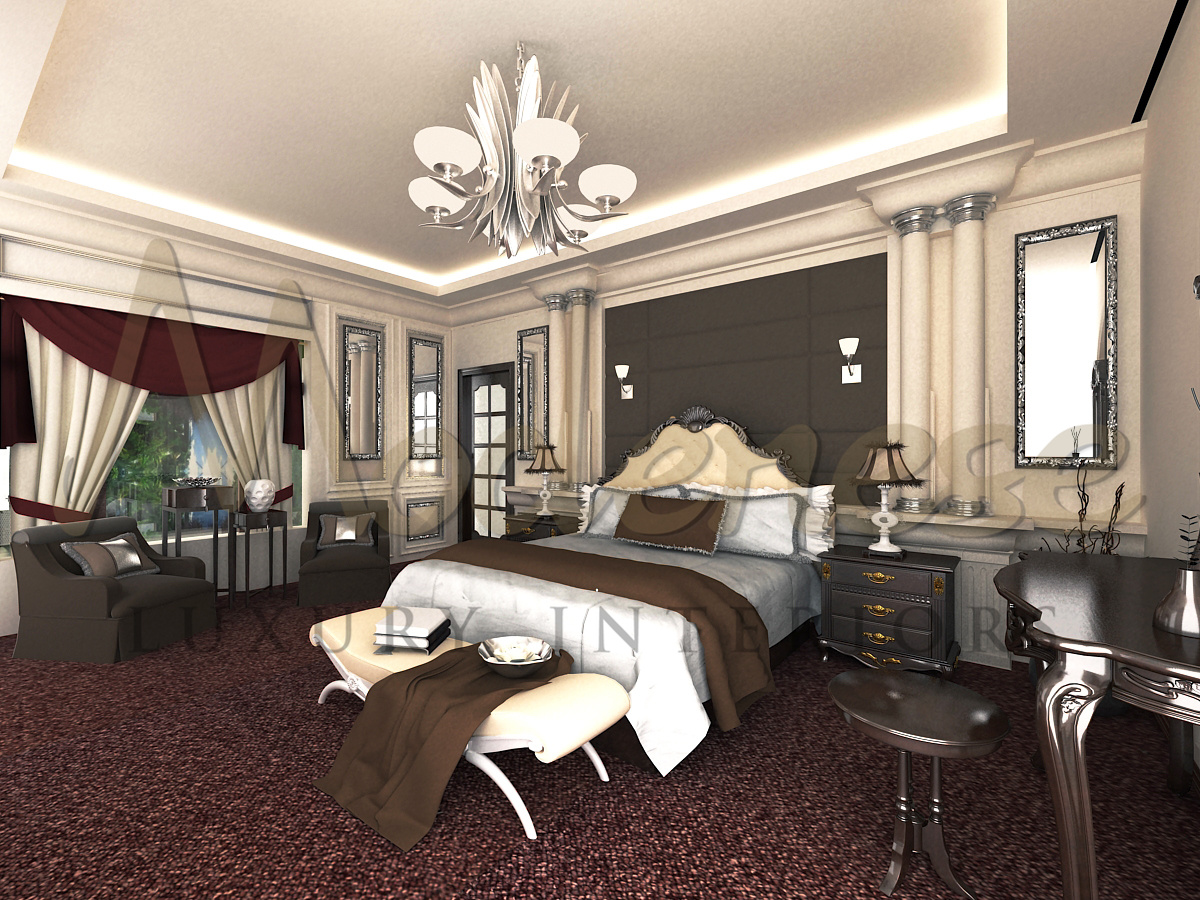 Hlavní ložnice v klasickém stylu
Vysněný design každého zástupce vyšší třídy. I v tradičním designu jsou luxusní prvky.Tento klasický styl má schopnost vydržet po mnoho let. Aby design hlavní ložnice vydržel, náš tým designérů tento klasický vzhled zhodnotil. Je to aktuální styl s nádhernými komponenty, které se hodí k celkovému vzhledu vašeho domova. Tento obytný prostor byl vytvořen tak, aby byl utilitární, elegantní a stylový.
Visit our online showroom

[wps_collections link_to="shopify" limit="15" pagination="false"]