Tradice ručně vyřezávaného dřevěného nábytku vychází z italského dlouholetého dědictví luxusního nábytku v barokním stylu. Modenese Luxury Interiors má ty nejlepší řemeslníky pro ruční výrobu vysoce kvalitních interiérů z masivního dřeva, kteří oživují italskou tradici a vkusný design.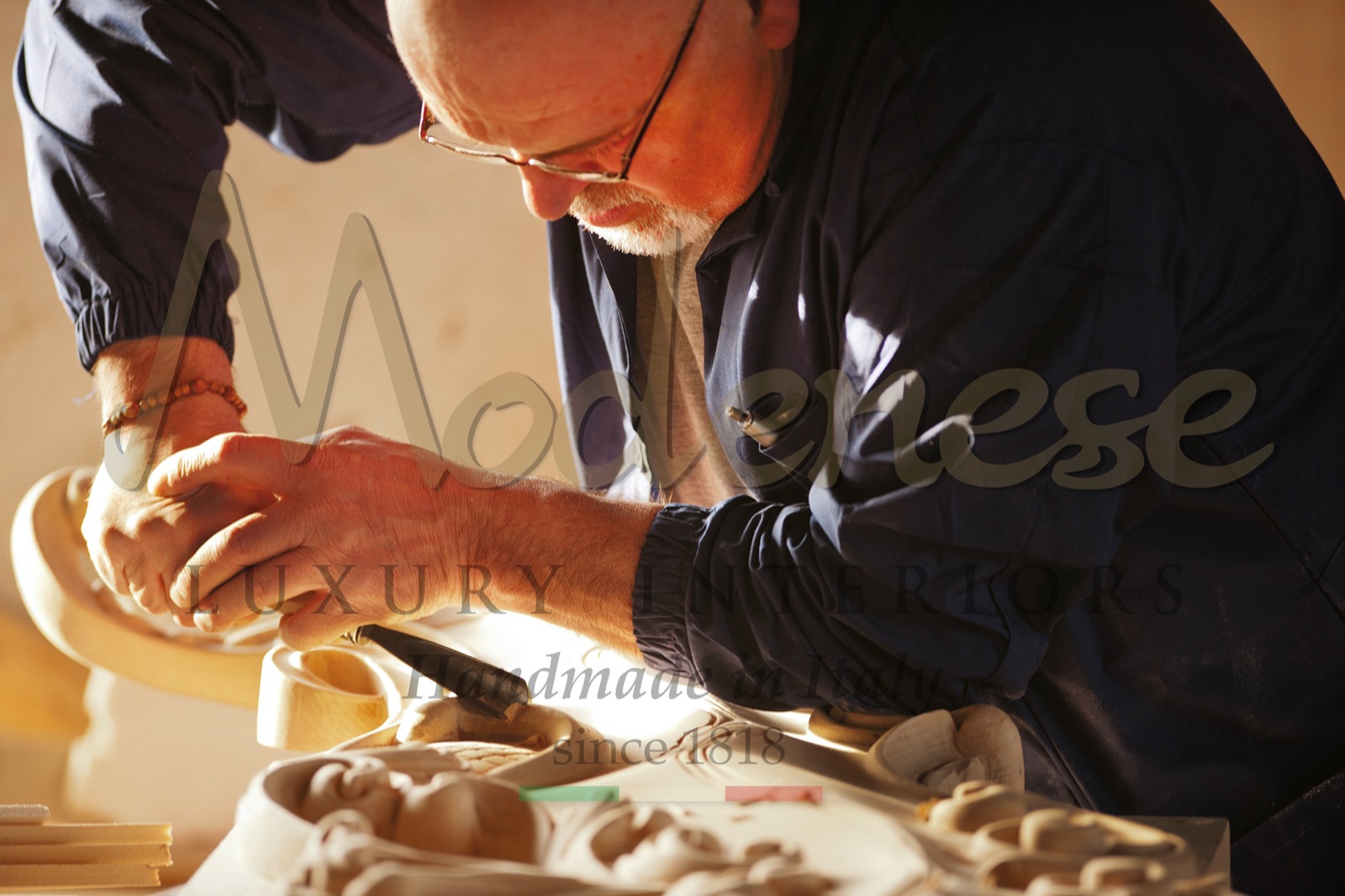 ŘEMESLNÉ RUČNÍ ŘEZBÁŘSKÉ PRÁCE
Objevte techniku řezbářství při návštěvě naší výroby v Itálii. Provádíme naše klienty různými fázemi výroby luxusního nábytku, přičemž velkou pozornost věnujeme dekoraci a řezbě z masivního dřeva.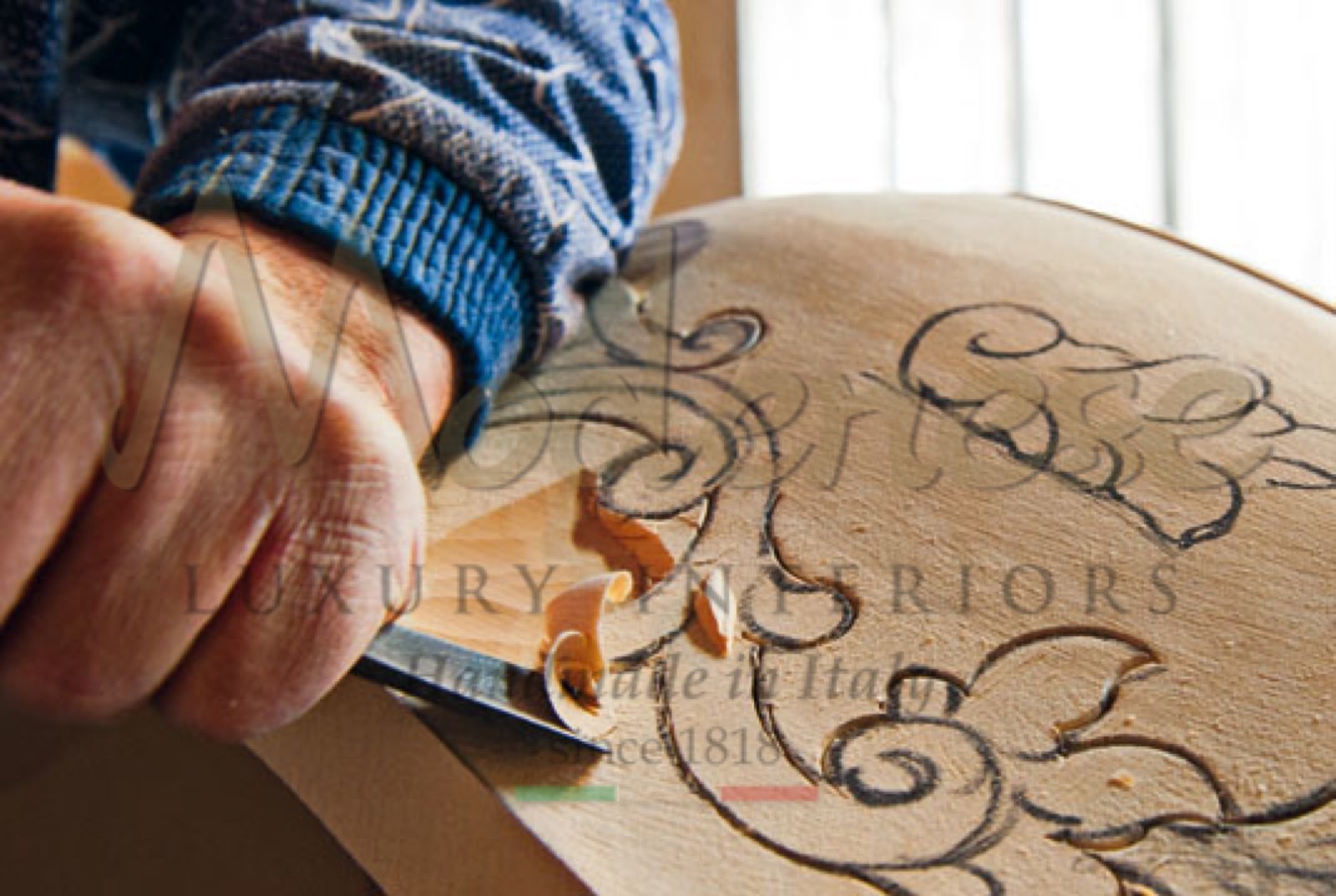 DESIGN VYROBENO V ITÁLII
Spolupracujeme s nejlepšími řemeslníky, kteří ručně vyrábějí interiéry z masivního dřeva ve špičkové kvalitě. Výsledkem naší italské tradice a vkusného designu je jedinečný benátský ručně vyřezávaný nábytek.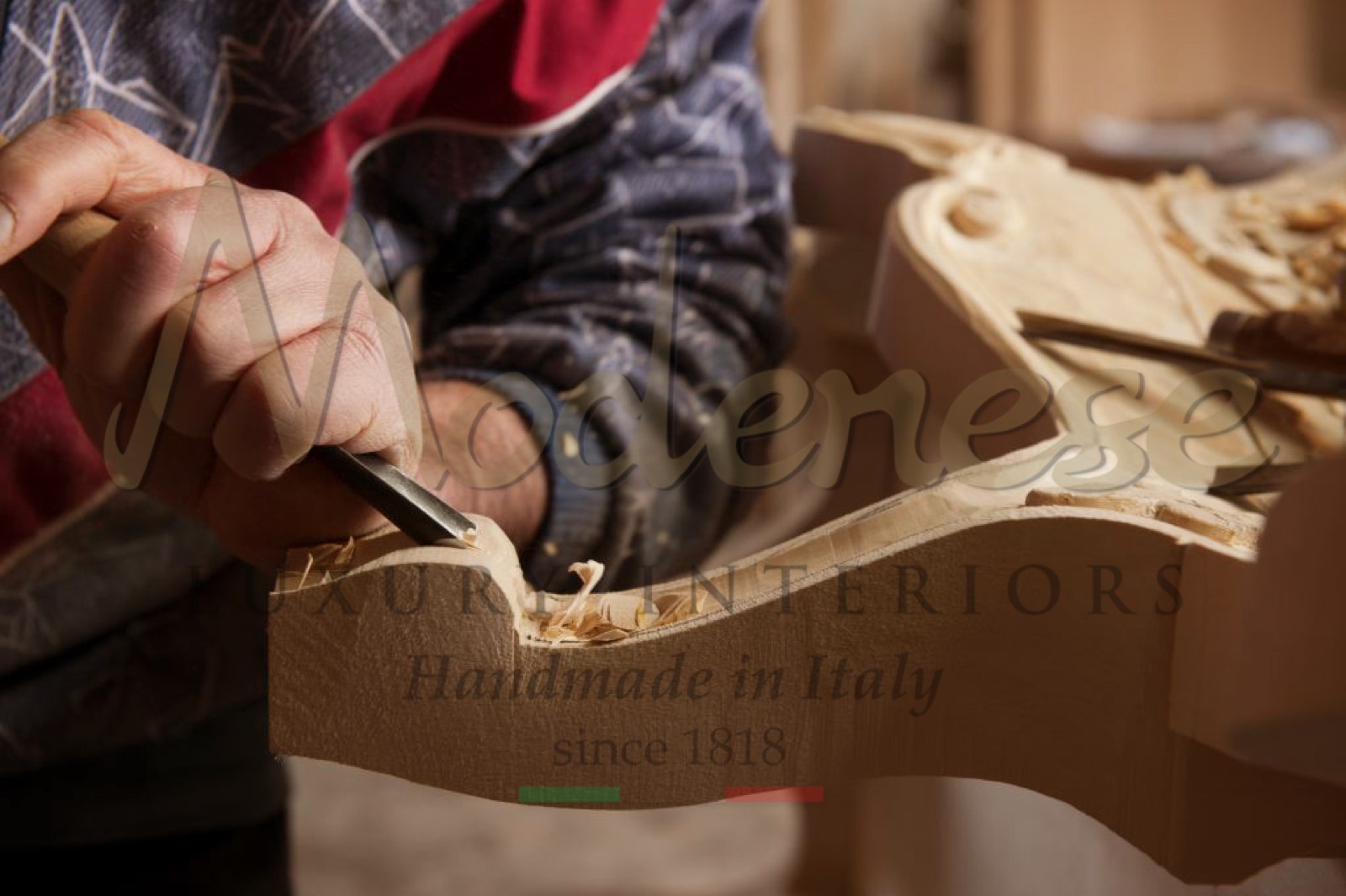 RUČNÍ VÝROBA NÁBYTKU
Řezbářské techniky se předávají z generace na generaci italských mistrů řemeslníků, kteří vyrábějí ručně vyráběný dřevěný nábytek v elegantním designu. Inkrustace jsou nadčasovým designovým prvkem, který nejčastěji zdobí elegantní jídelní stoly nebo konzoly.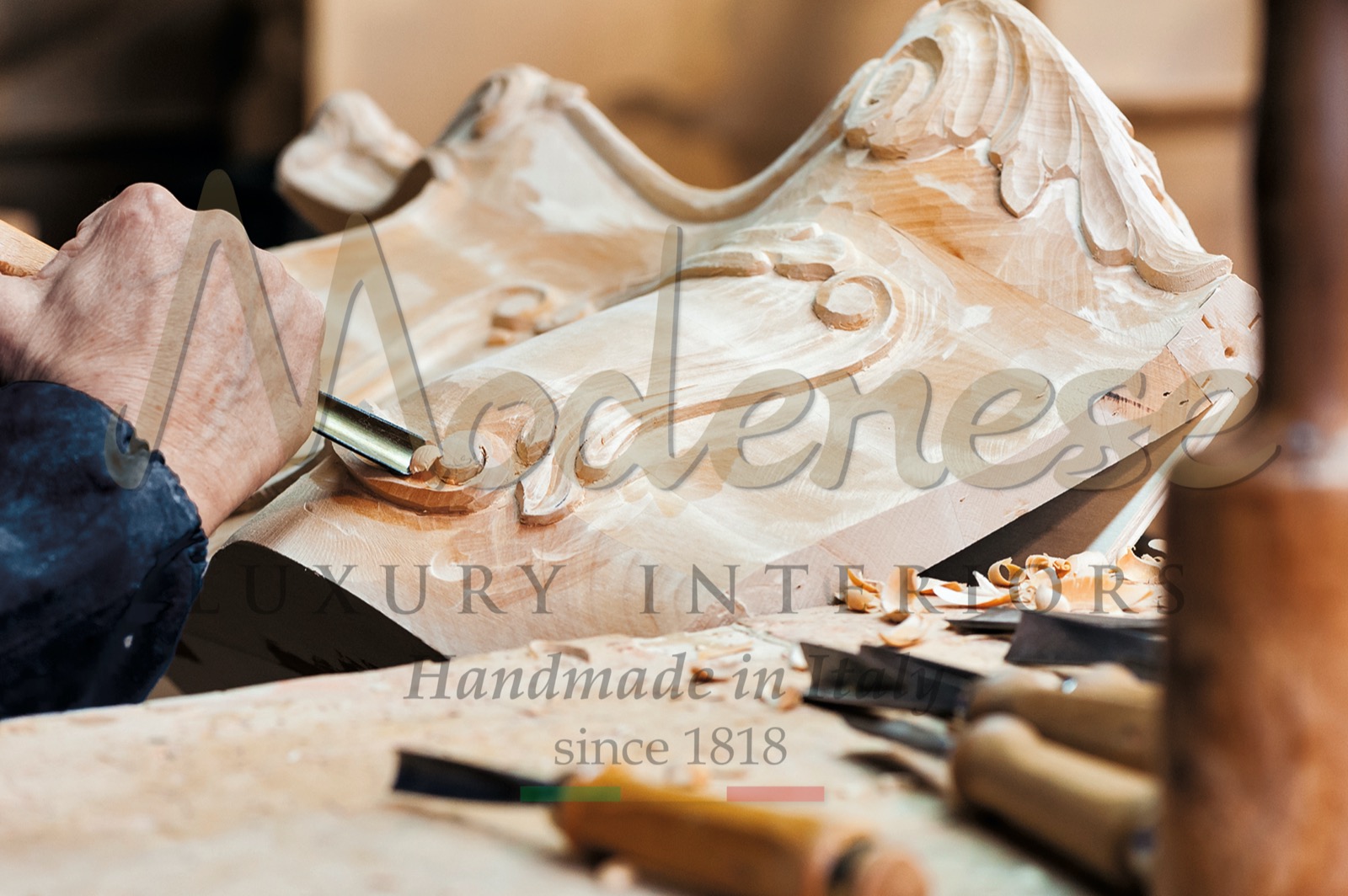 VENETIAN LUXURY FURNITURE
Carving by hand is both a skill and an art and the wonders of craftsmanship are very much present in the essence and core of luxury design. Inlays are by nature one-of-a-kind, and even if a common design is used, due to the uniqueness of the wood and the artistic craft of the work, each piece of furniture finished with this process is different from any other.
Visit our online showroom

[wps_collections link_to="shopify" limit="15" pagination="false"]