Luxusní interiéry Modenese Walk in Closet s elegantními a rafinovanými materiály vysoké kvality. Ručně vyrobená šatna na míru z masivního dřeva pro váš projekt luxusního interiéru. Náš tým vám navrhne a zrealizuje ty nejlepší projekty šaten pro vaše obytné interiéry se zlatými výplněmi a drahými materiály. Vytváříme exkluzivní projekty pevného nábytku z masivu.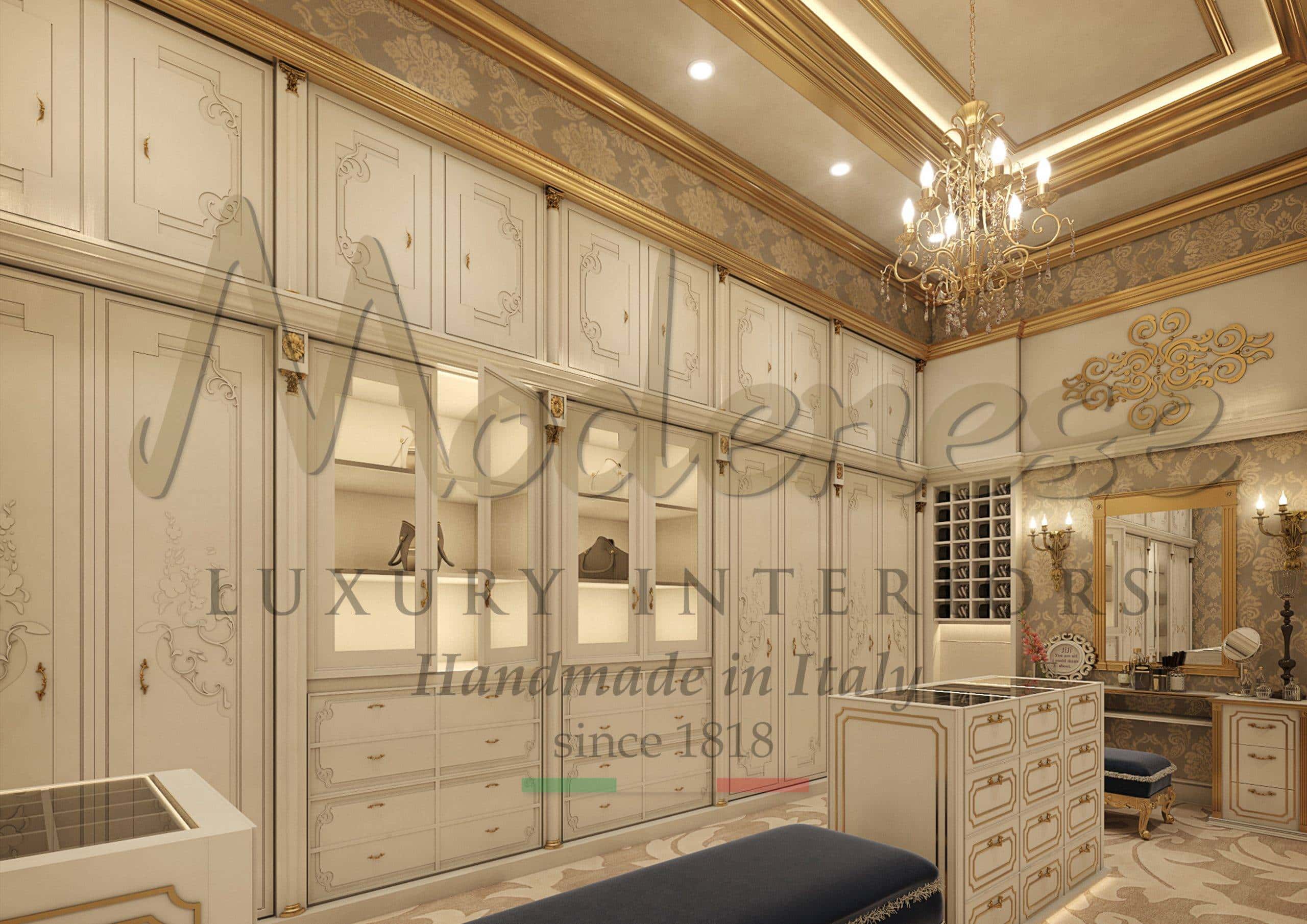 HER DRESSING ROOM
Luxury and refined walk in closet for Her: Classy unique style and royal details like gold and handmade carved solid wood. Customized ideas and bespoke dressing projects for majestic residential room spaces. Interior design service by Modenese Luxury Interiors will study your project layout and will provide you with the best exclusive selection of Italian classic design.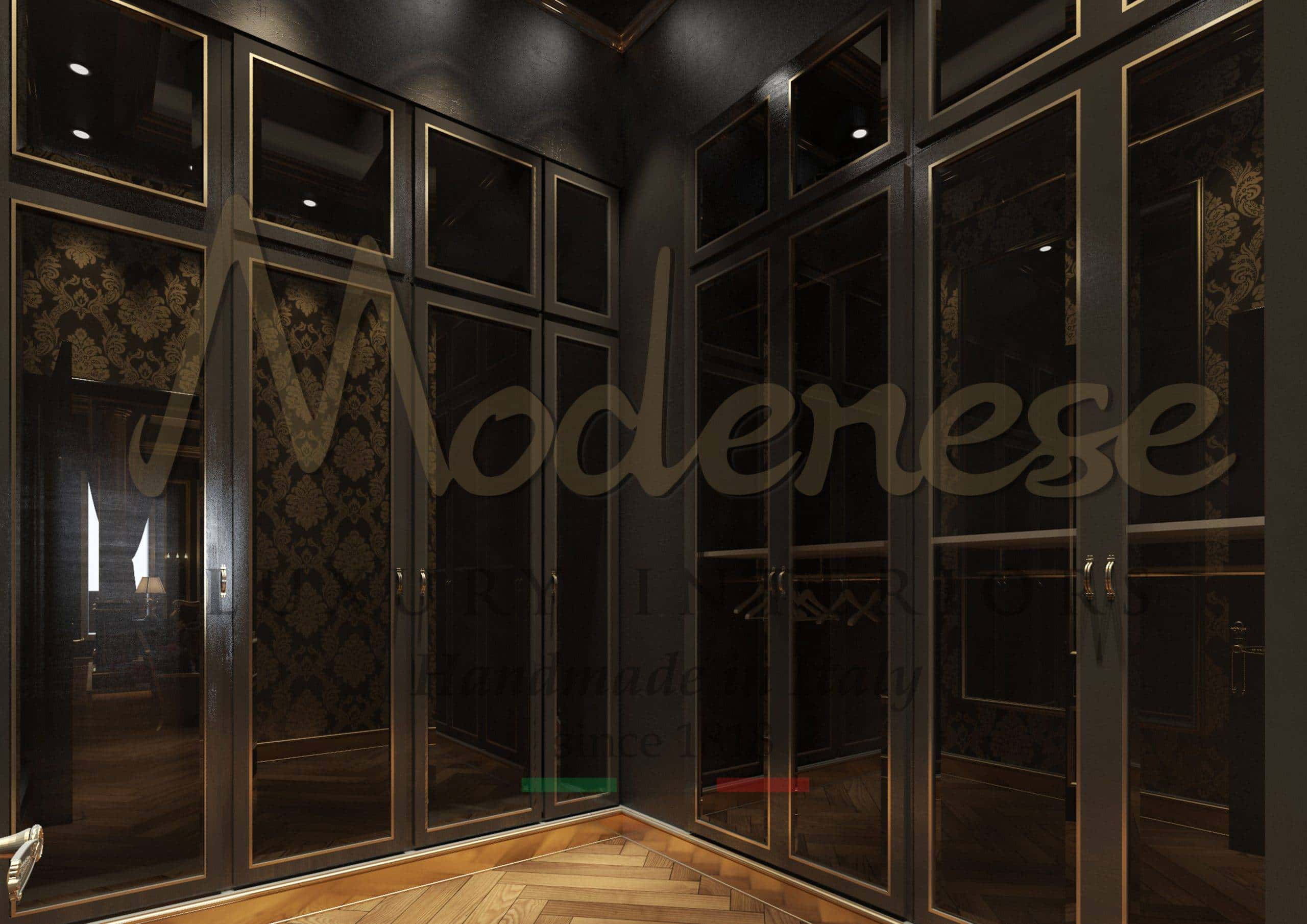 HIS DRESSING ROOM
Impressive and majestic handmade dressing room for Him: special and unique interior design projects. Solid wood and high quality interiors made in Italy with the most luxurious details. Customized and handcrafted dressing rooms in baroque and classic style. Modenese suggests the best selection for fixed furniture suitable for all the residential projects. Feel special with victorian and classy dressing room décor collections.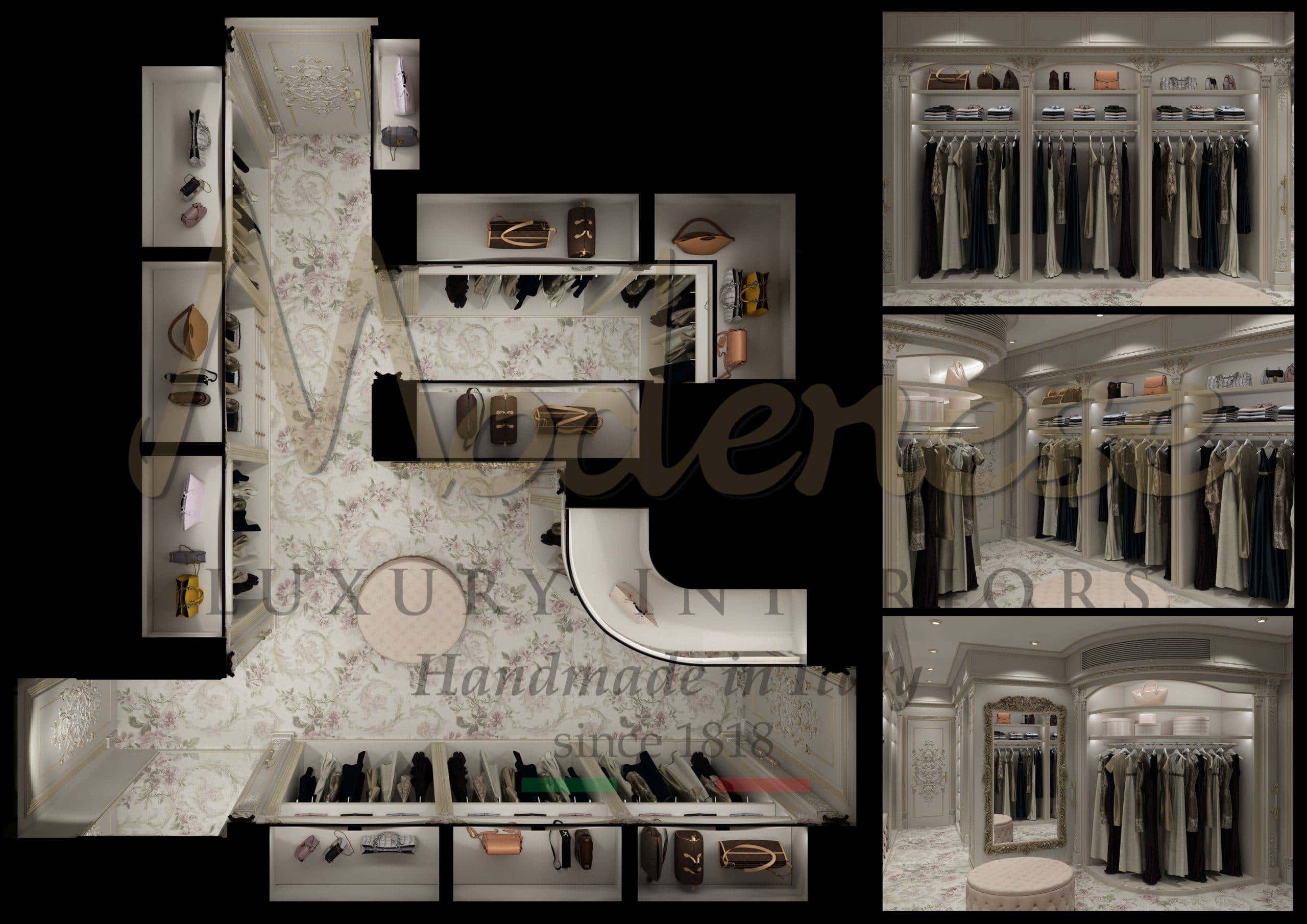 WALK IN CLOSET LAYOUT STUDY
The best bespoke Italian walk in closet projects with the study of the layout and analysis of the clients' ideas. Baroque opulent style or elegant and luxury refined dressing design proposed by Modenese Luxury Interiors design studio. Our interior design service will select the best options for you customizing the styles with specific dimensions, wood finishes and exclusive accessories. The excellency of our products is characterized by solid wood materials and high-end Italian quality.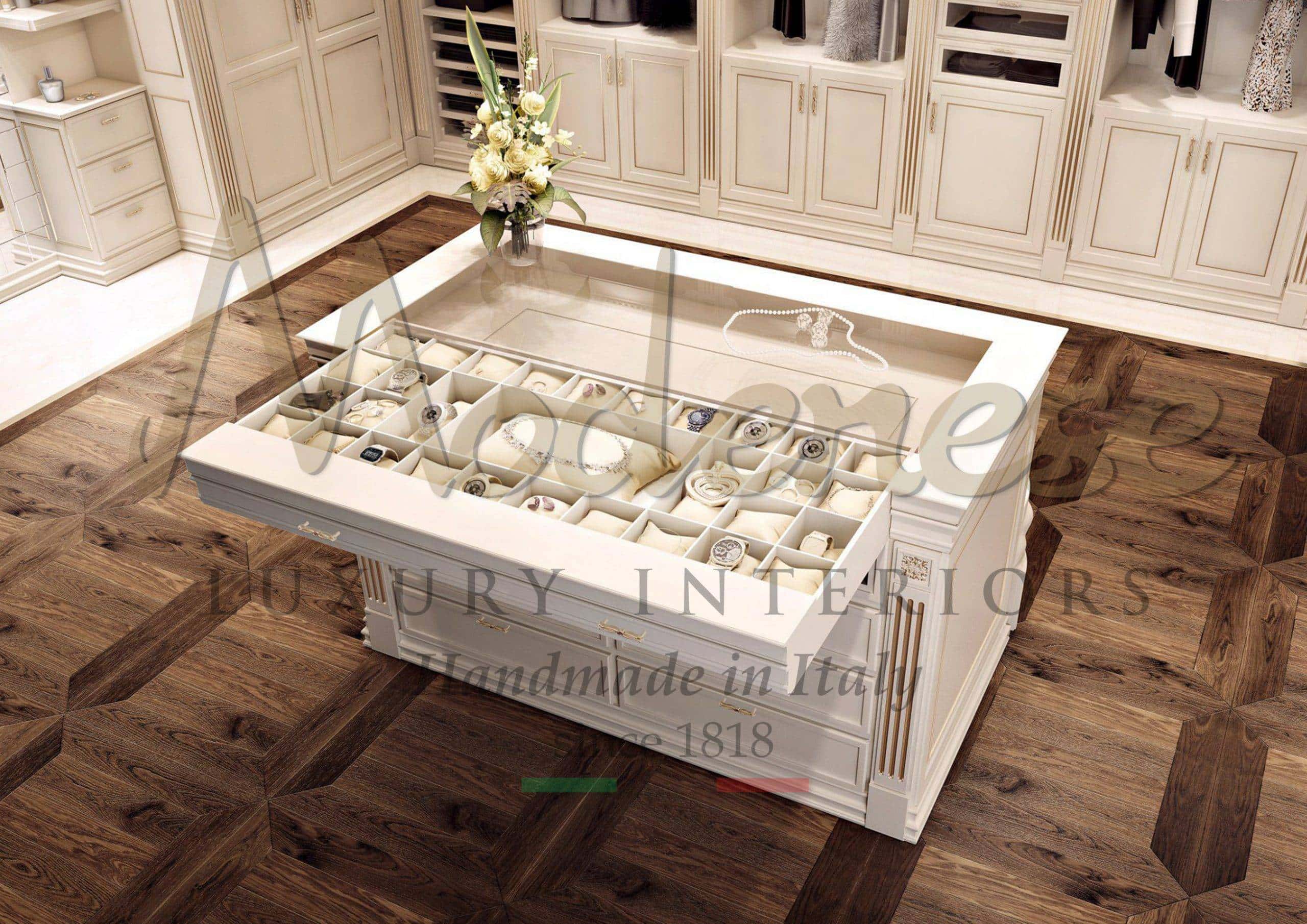 WALK IN CLOSET CUSTOM PROJECT
At Modenese Luxury Interiors each single project is unique and exclusive: especially designed for your luxury residential villa. Classic design and amazing special details for your majestic villas and palaces. We create bespoke walk-in closet projects 100% made in Italy in solid wood following traditional baroque style of Italian refined design.
Visit our online showroom

[wps_collections link_to="shopify" limit="15" pagination="false"]