Návrhářské služby Modenese Luxury Interiors vám vyzdobí klasické koupelny a kosmetické pokoje elegantním italským designem. Projekty na míru a řemeslná výroba v nadčasovém a vytříbeném stylu.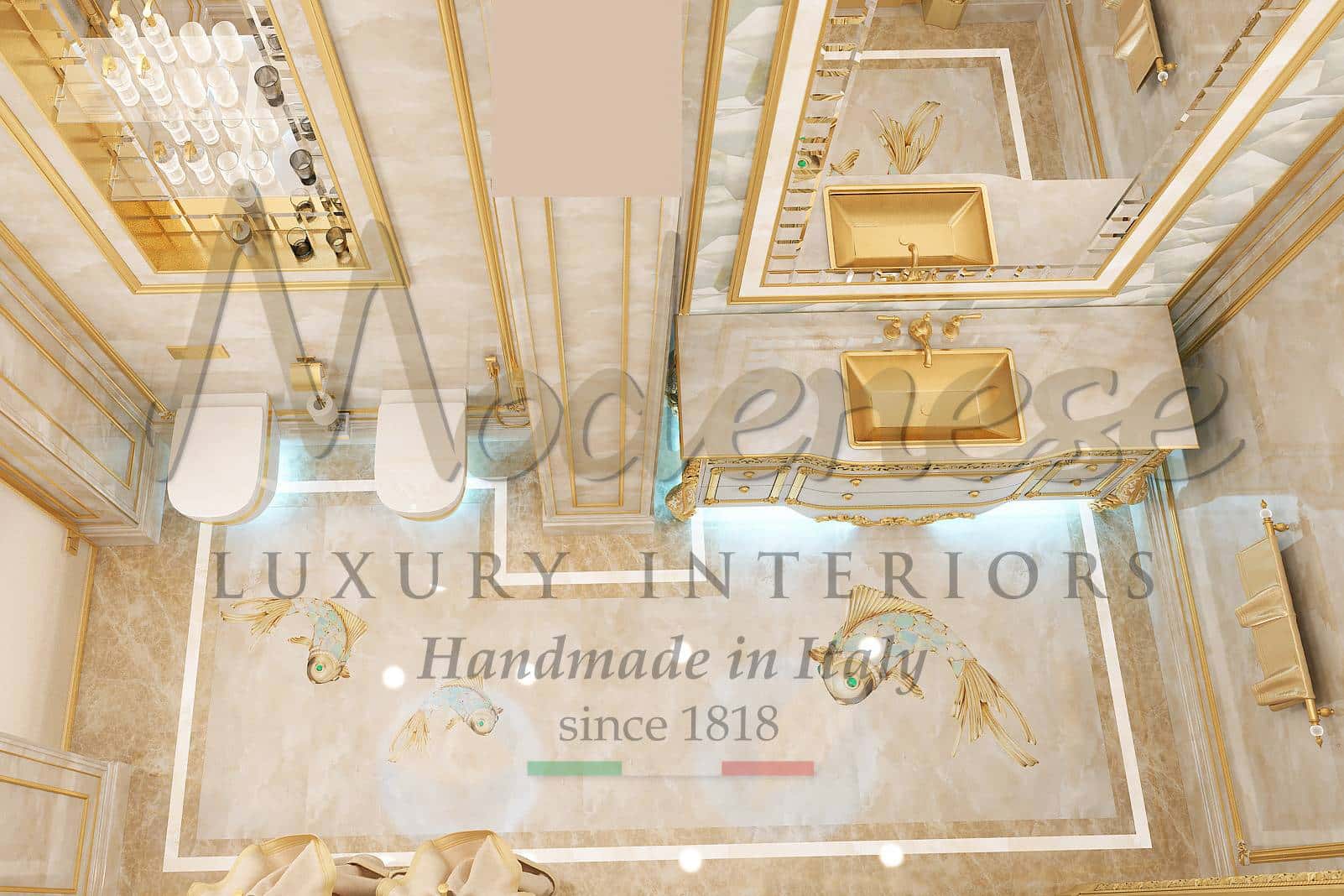 BATHROOM LAYOUT
Bathroom layout study with ceilings decorations, walls and furniture proposal. Royal and elegant bathrooms for luxury and classic residential interior design project. Custom-made design for refined and majestic bathroom decorations. Italian design with special details such as gold and precious marble inserts.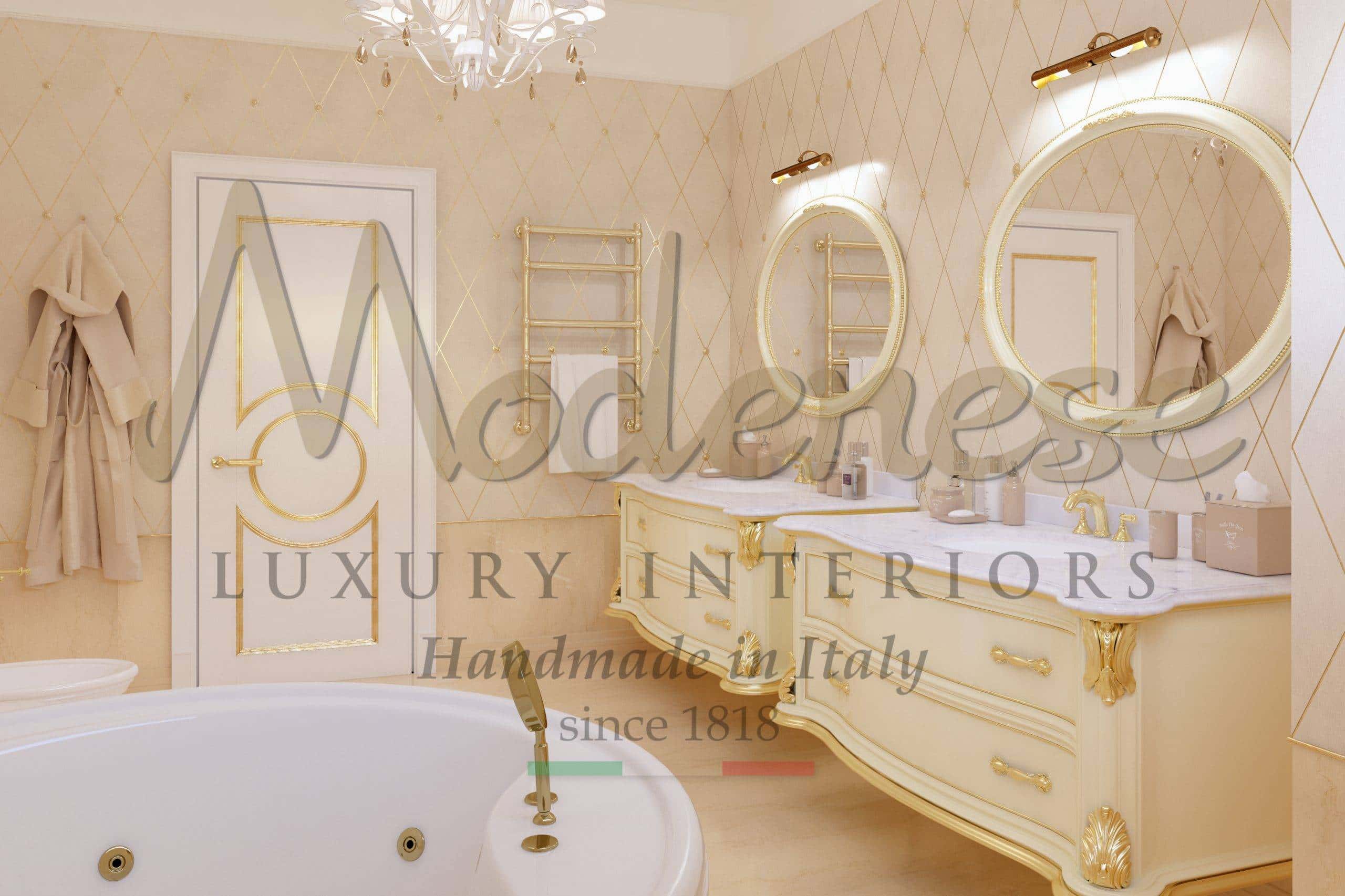 BATHROOMS INTERIOR DESIGN PROJECT
Precious bathrooms designed by Modenese Luxury Interiors with classic and elegant touch of Italian style. Luxury and refined bathrooms ideas with ornamental details and exclusive decorations. Our interior design service will take care of your residential furnishing project including bathroom fit out works with baroque ceilings and luxurious walls suggestions.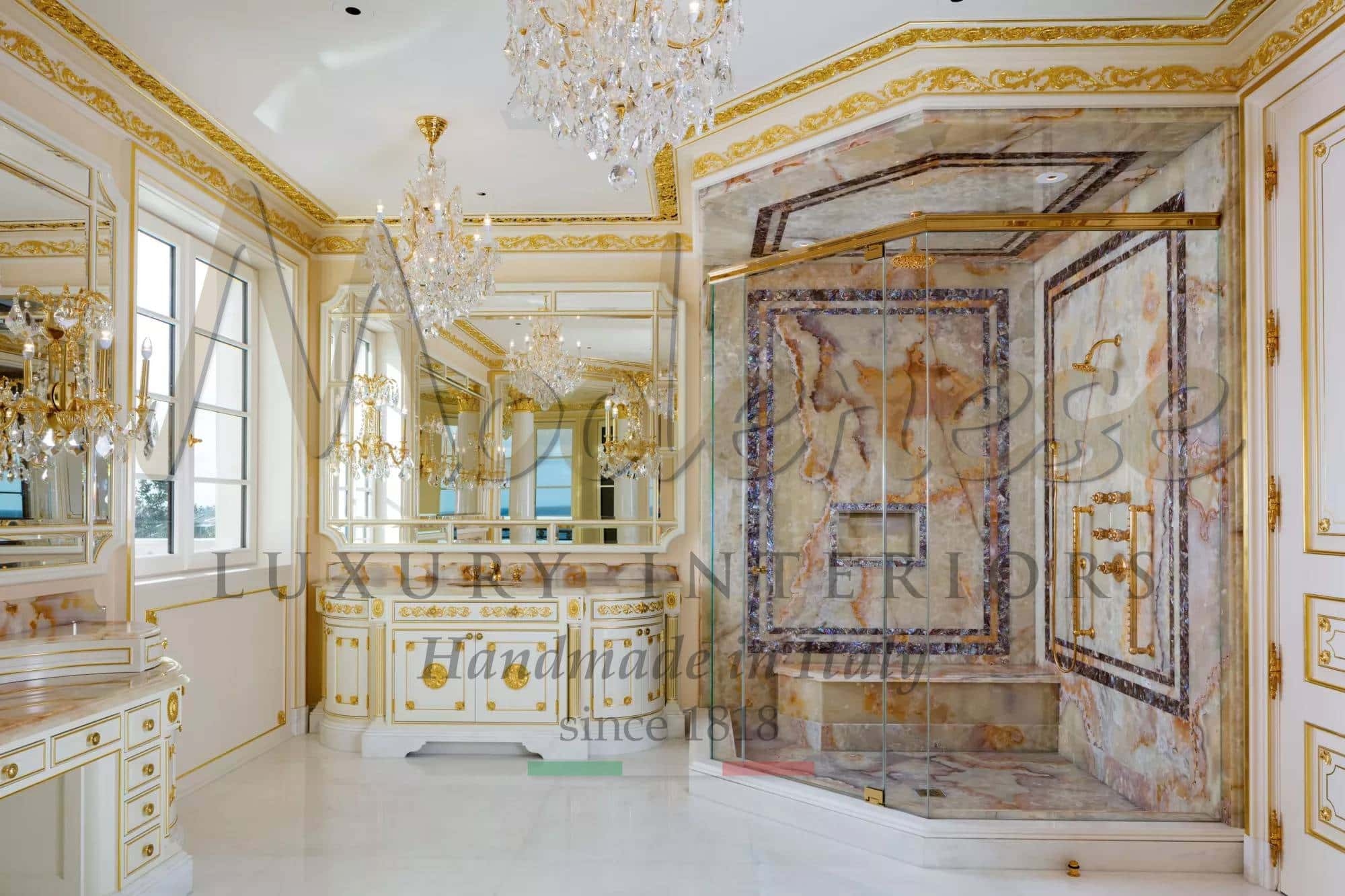 MARBLE BATHROOMS
Elegant and precious spaces with marble bathrooms for a majestic and luxurious beauty room ambience. Italian luxury ideas for your unique personal corner with interior fit out study and solutions. Exclusive marbles selection for your classy villa project. Choose your favorite design for an exclusive bathroom decoration with timeless and majestic touch of style.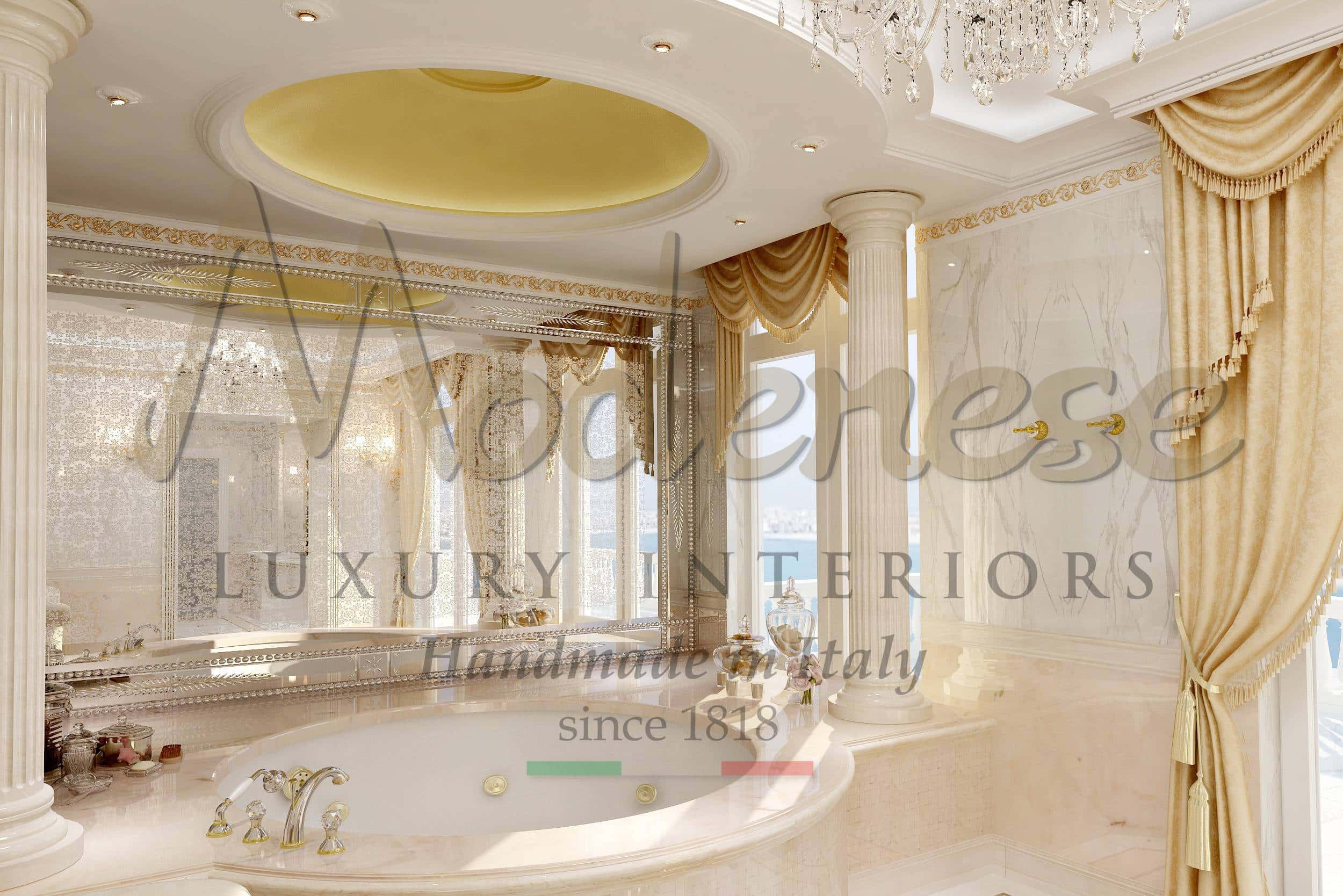 BEAUTY LUXURY BATHROOMS CORNER
Realize your beauty luxury bathroom corner in your opulent interior decoration project with the best ideas and selections. Golden details for the maximum elegance and rich luxury lifestyle. Traditional baroque design and refined ideas completely customized for your residential palaces and villas exclusive projects.
Visit our online showroom

[wps_collections link_to="shopify" limit="15" pagination="false"]