LUXURY INTERIOR DECORATION
Decorate your interior design project with our luxury classic furniture and classic interior design solutions. We offer custom-made production for fit-out, furniture, and accessories with precious and royal design. Give your villa project a classy and French-style touch.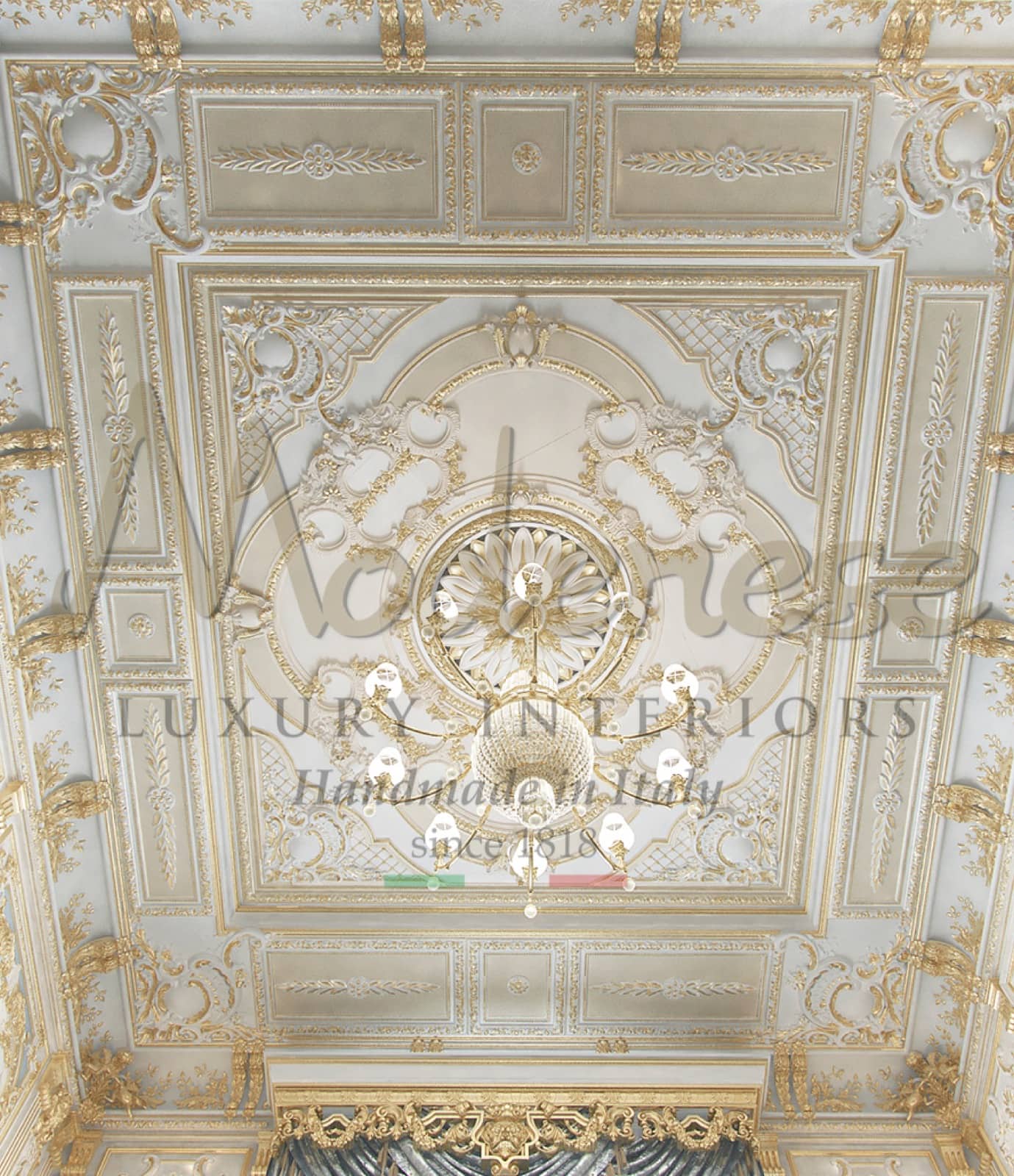 CEILING DECORATION
Modenese Luxury Interiors provides bespoke home ceiling décor and interiors for your timeless decoration project. We explore the use of different colours and its effects on the building we are decorating, proposing different choices to our clients.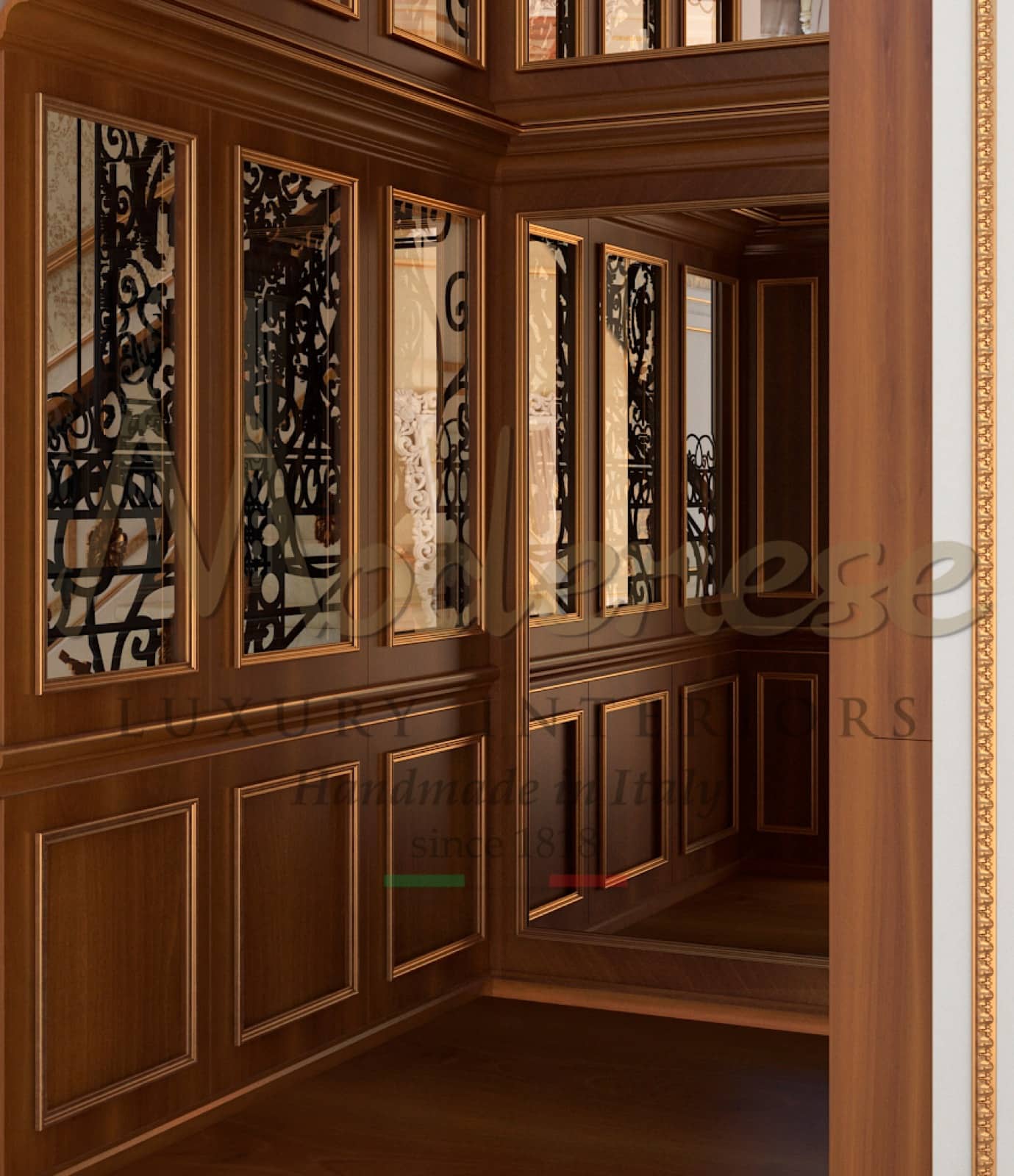 CLASSIC ELEVATOR
Every extra element inside your house, such as elevators, can be designed with a luxurious touch and embellished with solid wood boiserie and gold leaf details.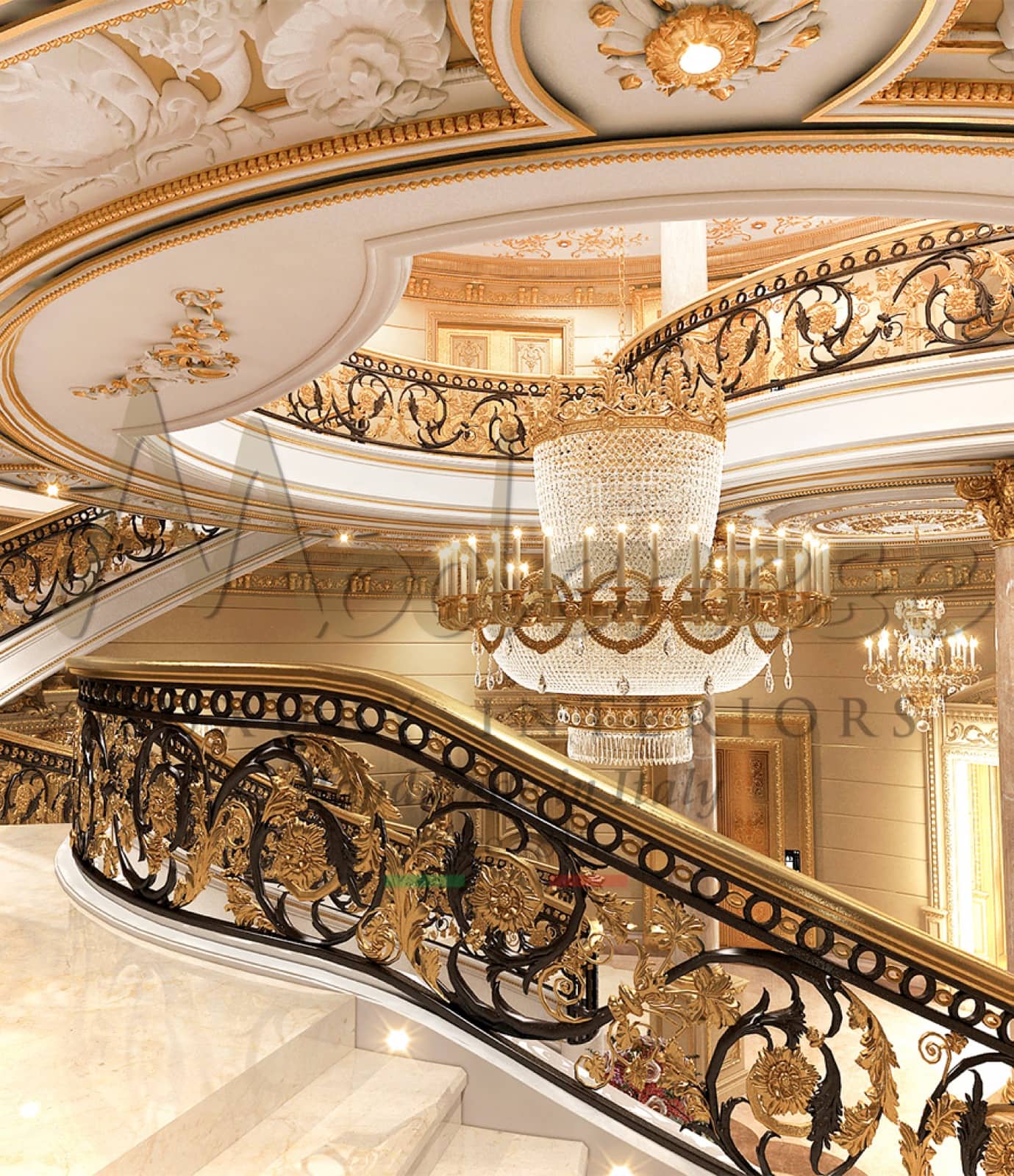 VILLA'S DESIGN PROPOSALS
Our architects and designers study the geometry of the entire villa or palace, evaluating the scale and proportions of the building itself and in relation to the surrounding area.
FLOORING INLAYS
Wood inlays are a classic design element of Italian furniture. Inlays are done by hand by expert craftsmen, even today. On flooring, parquet, table tops, on the anterior surfaces of consoles and in wardrobes, this beautiful artwork adds a touch of elegance and a clear mark of handmade detail.
Visit our online showroom