Modenese Luxury Interiors will design and produce the perfect luxury ceiling decorations for your classic project. Luxurious and classy ceiling decorations with elegant and refined Italian style. Gypsum decorations and wooden boiserie false-ceiling in classic elegant style. Exclusive classic style and unique traditional baroque design in all the details of your villa project: our interior design team will guide you towards the best home décor solutions with the most high-end Italian products and services.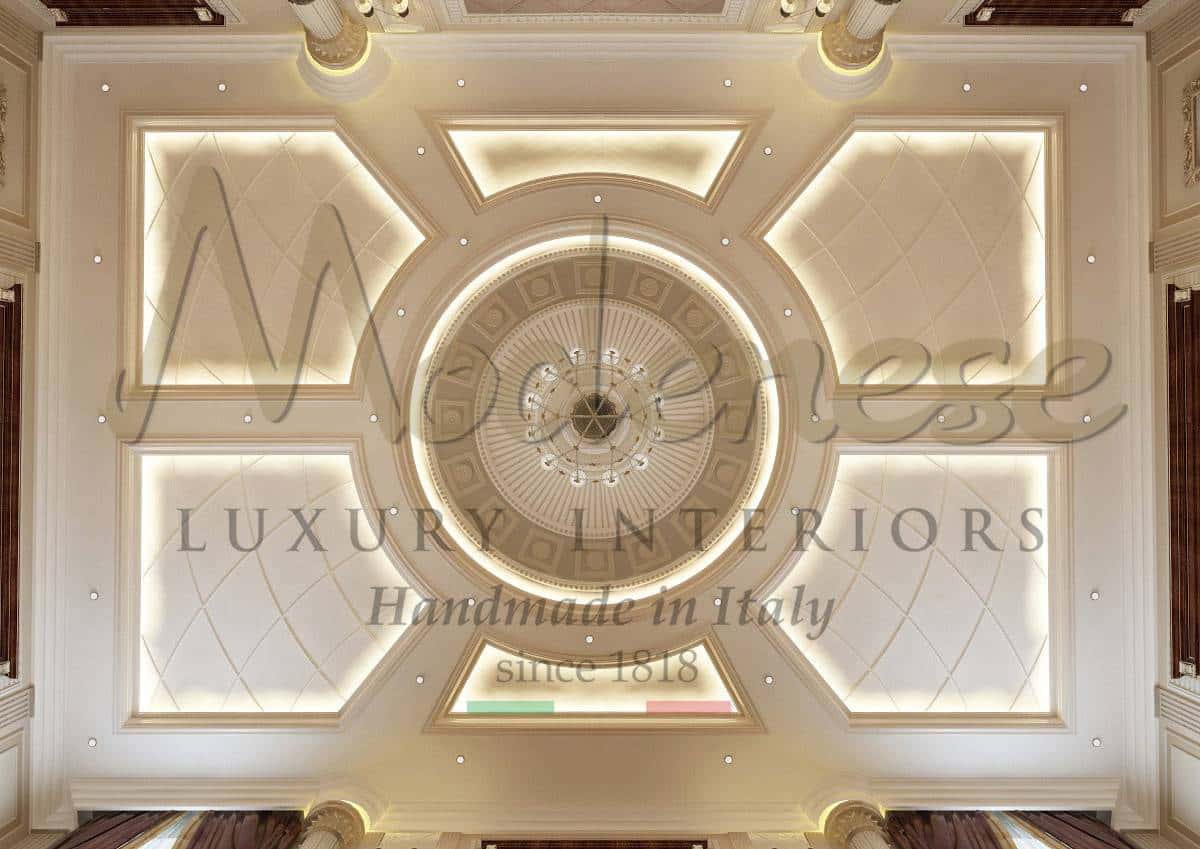 GYPSUM CEILING
Our interior design service will complete your luxury home décor interior project with the most refined gypsum ceilings designs. Custom-made classic gypsum ceiling design for your ideal interior project will be the best made in Italy solutions for elegant results. Refined details exclusively designed for your classic residential project. Italian sense of style and high-end quality are the features of Modenese design studio assistance.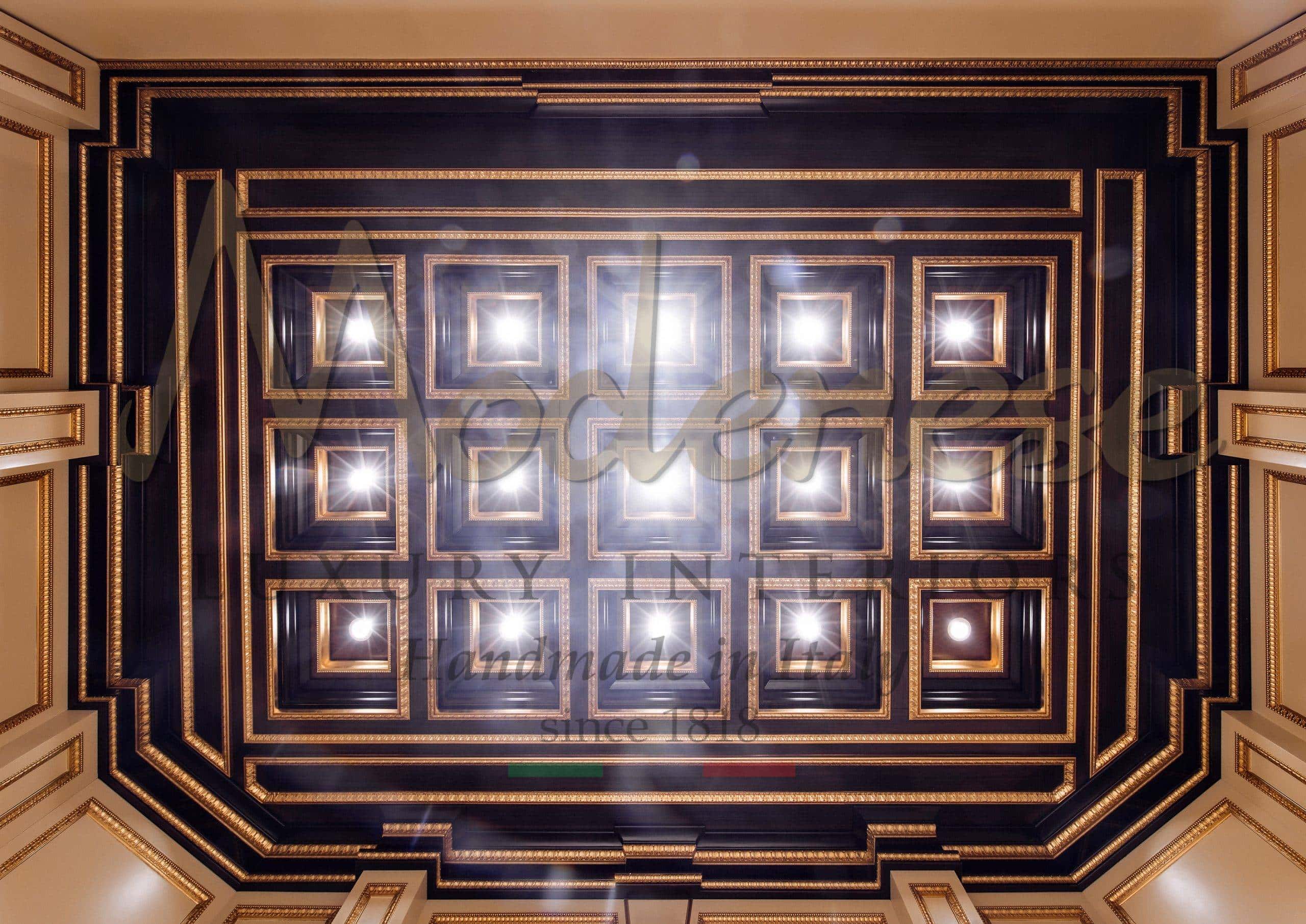 CLASSIC WOODEN CEILING
Classic wooden ceiling decorations handcrafted in Italy. Customized ceiling drawings and designs: Modenese interior design team will take care of your classic home decoration project with the best selections and suggestions for the most royal classic wooden ceilings proposals. Italian design and exclusive French royal style decorations will enhance your favorite classic project.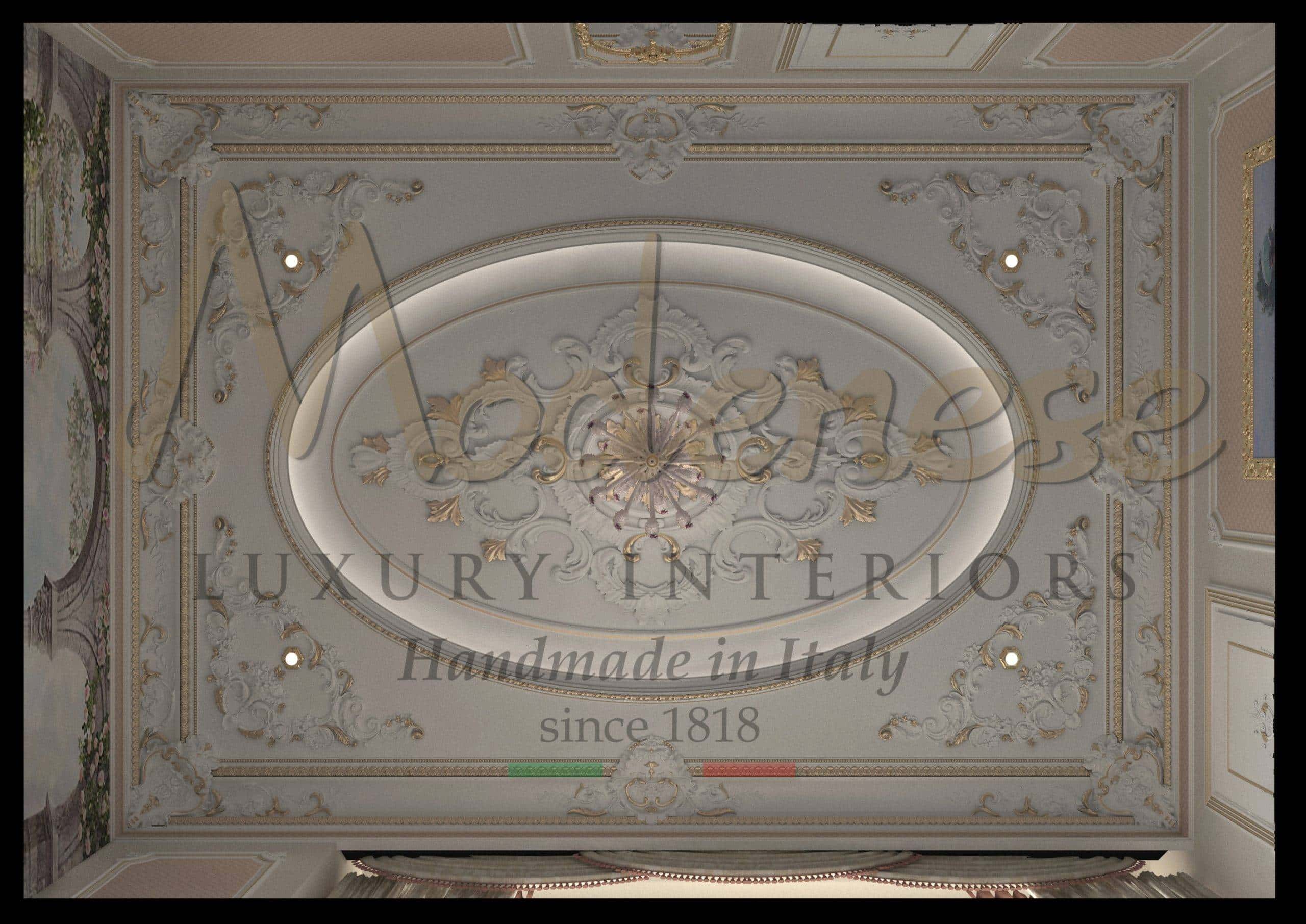 CEILING DETAILS
Details are always the key points of a luxury design project: attention and care in all steps are just fundamental. Precious materials and refined ceiling decorations with gold and carved wood details will give the unique classic touch of elegance to your exclusive project. Interior design service by Modenese Luxury Interiors takes care of your requests and ideas in the whole decoration procedure following the opulent Italian style.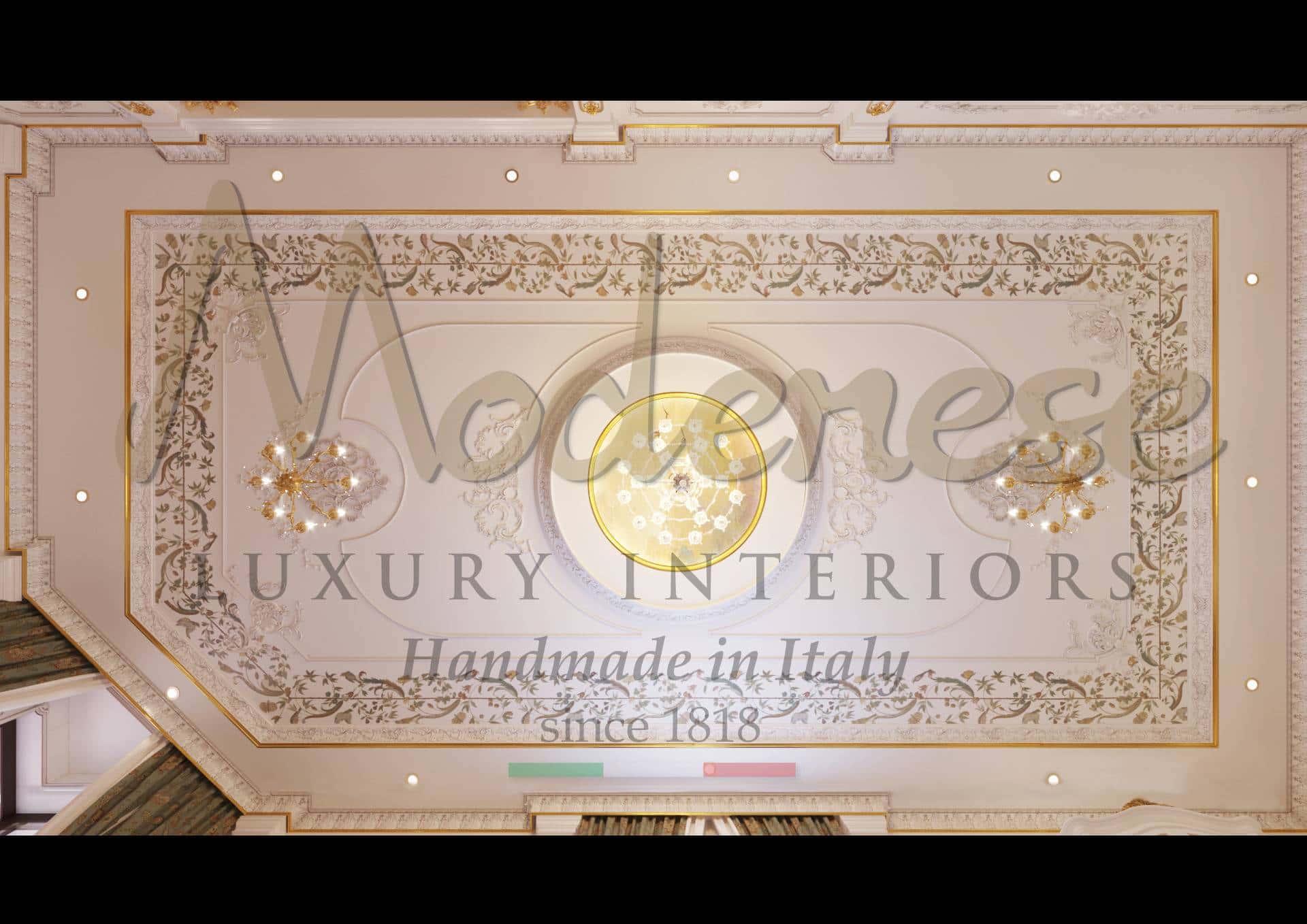 HAND PAINTED CEILING
Unique piece of art with timeless decorated and handmade painted ceiling designs suggested by exclusive interior design service of Modenese Luxury Interiors. Traditional Italian baroque art on your project ceilings, reproducing The Sistine Chapel drawings. Royal and opulent design to attribute preciousity and exclusivity to your elegant residential classic villa and palace projects.
Visit our online showroom