Stylish Bedroom Design Idea
Comfortable accommodations in a stylish guest bedroom If you frequently have guests and your apartment or home is large, it is advantageous to create a distinct space for guests' reception. And in order to make guests feel comfortable, our designers at the Modenese Luxury Interiors Company will meticulously tackle the design of this room. We accurately design the guest bedroom by beginning with the main floor of the house, which is distinguished by an attractive and sumptuous decor. The look of the guest room affects the appearance of the entire house. The guest room is a distinct area that is meant to provide guests with pleasant lodging. Everything a visitor may possibly need for a restful night's sleep is available here.
Our designers adhere to the following fundamental specifications while designing the guest room:
The availability of both good natural and artificial lighting.
Enough room to have a pleasant and unrestricted activity.
The availability of luggage and item storage.
TV; practical guest room furnishings, such as a bed, dresser, table, and mirror.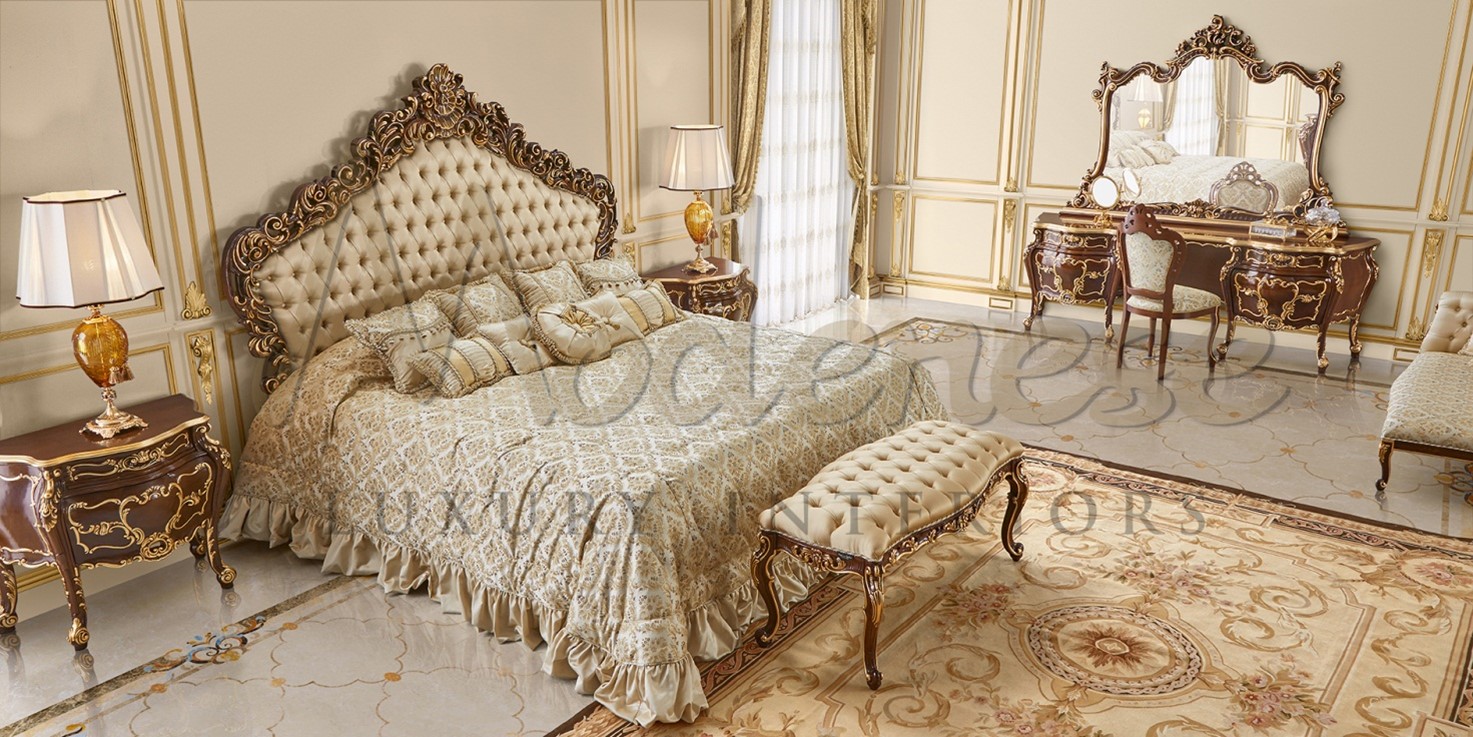 BRIGHT ACCENTS AND LIGHT COLORS
A luxury classic style with art deco accents frames the roomy guest room by Modenese Luxury Interiors. For the guest room's interior design, we picked soft, understated hues of a warm spectrum with a light cream base and brilliant contrasting components in the shape of blue decor and furniture, including traditional armchairs, fabrics for the windows, and lighting fixtures.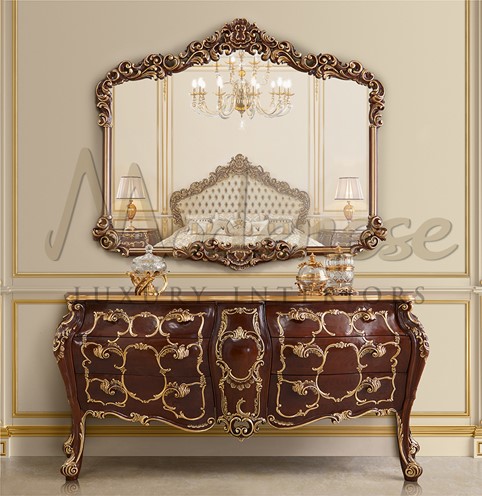 Our designers used only the finest furniture to furnish the guest room, ensuring that visitors could stay there comfortably. Placement of numerous fashionable and opulent decorative items, including as lamps, unique ornamental wall panels, and pillows, is ideal Designer lamps that are positioned on bedside tables on either side of the bed in the spacious guest room from Modenese Luxury Interiors look stunning. A polished crystal chandelier with handcrafted pendants looks very opulent. This is a chic addition to the traditional ornamentation.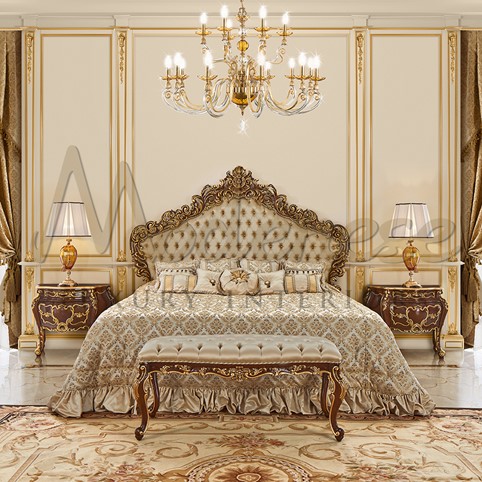 Our masters added spotlights set in the ceiling with a dimmer control to the bedroom's lighting arrangement in addition to the main chandelier. Additionally, our designer employed tiny LED lights to highlight darker regions. It was crucial for us to design various lighting alternatives so that the visitor could select the best one for himself. We made the decision to use the windows as a source of natural light and to cover them with heavy, opaque drop-down curtains made of satin in beige color. Translucent tulle was used to give the interior a feeling of lightness and airiness.
Visit our online showroom

[wps_collections link_to="shopify" limit="15" pagination="false"]