Gorgeous Bathroom For Royal Interior in Lagos
Bathrooms are everyone's favorite place in the house, and we spend a lot of time there. That is why our designers are continually motivated to make bathrooms the most enchanting and beautiful places to be. Modenese Luxury Interiors' most opulent interior designers usually conduct a wonderful arrangement of the bathroom interior design, especially if it is placed in the common area of the house, also known as the powder room. Our designers always manage to create large and attractive bathrooms as well as the most functional design, regardless of the parameters of the entire project interior. Aside from the fact that bathrooms are the most significant area of the house since they provide a necessary service, they may also be very well designed and equipped with elegant storages such as under-sink cabinets and bathroom niches.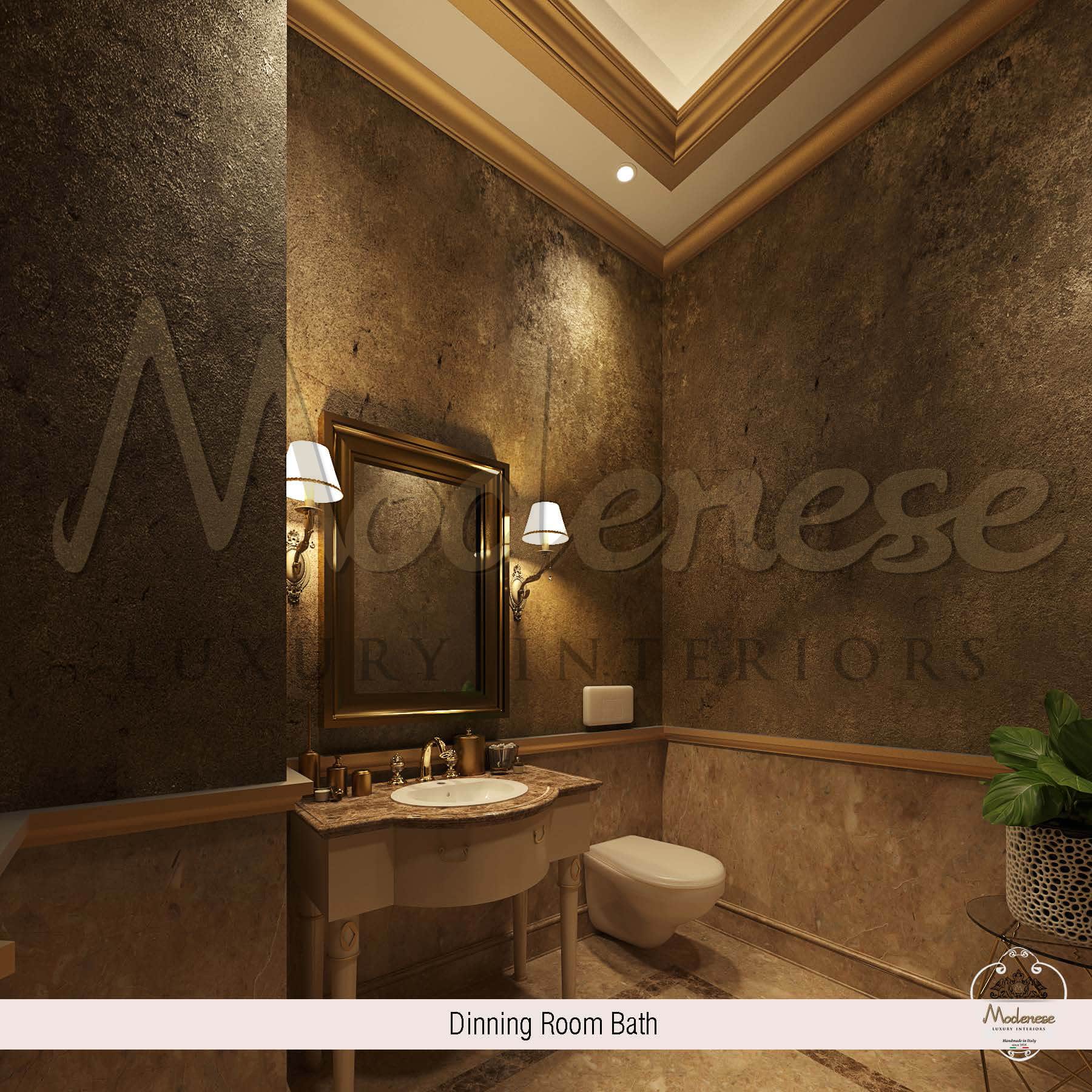 Expert Décor Ideas For Bathroom
It is critical to ensure that every aspect of the bathrooms, including the décor, is built of high-quality materials and finishes. And, because Modenese Luxury Interiors has its own furniture manufacture and factory, every lavish bathroom interior design will undoubtedly accomplish the most ideal arrangement precisely according to every demand of the owner. Choosing the right lighting will always add extra glam to any bathroom decor, and by making the most artistic ceiling and gypsum, the complete bathroom will attain the ultimate elegance.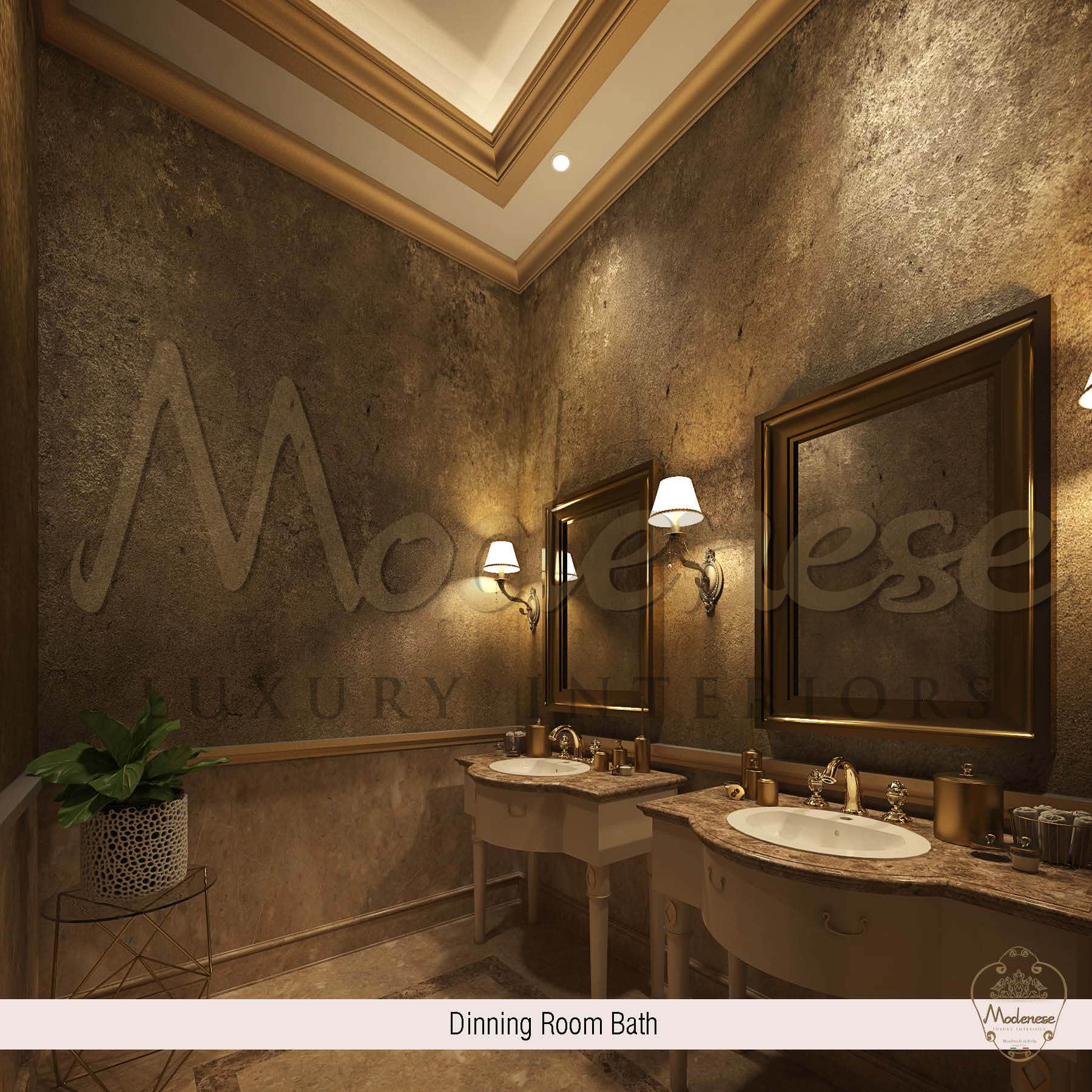 Unique Master Bathroom Idea
Bathtubs and Jacuzzis have always been the center of attention in any bathroom interior design, and choosing the most fashionable and refined design will undoubtedly symbolize a glamorous impact for the bathroom. To retain the pleasant look and elegance of the bathrooms, it is important to ensure that the bathroom interiors have design consistency when mixing different materials and sanitary equipment. It is also critical to emphasize safety for all bathroom interiors, which is why every material, notably the flooring, must be made up of the appropriate units. Unique bathrooms with bathtubs and sleek vanity units with modern toilet designs come in a variety of forms and sizes to accommodate different areas.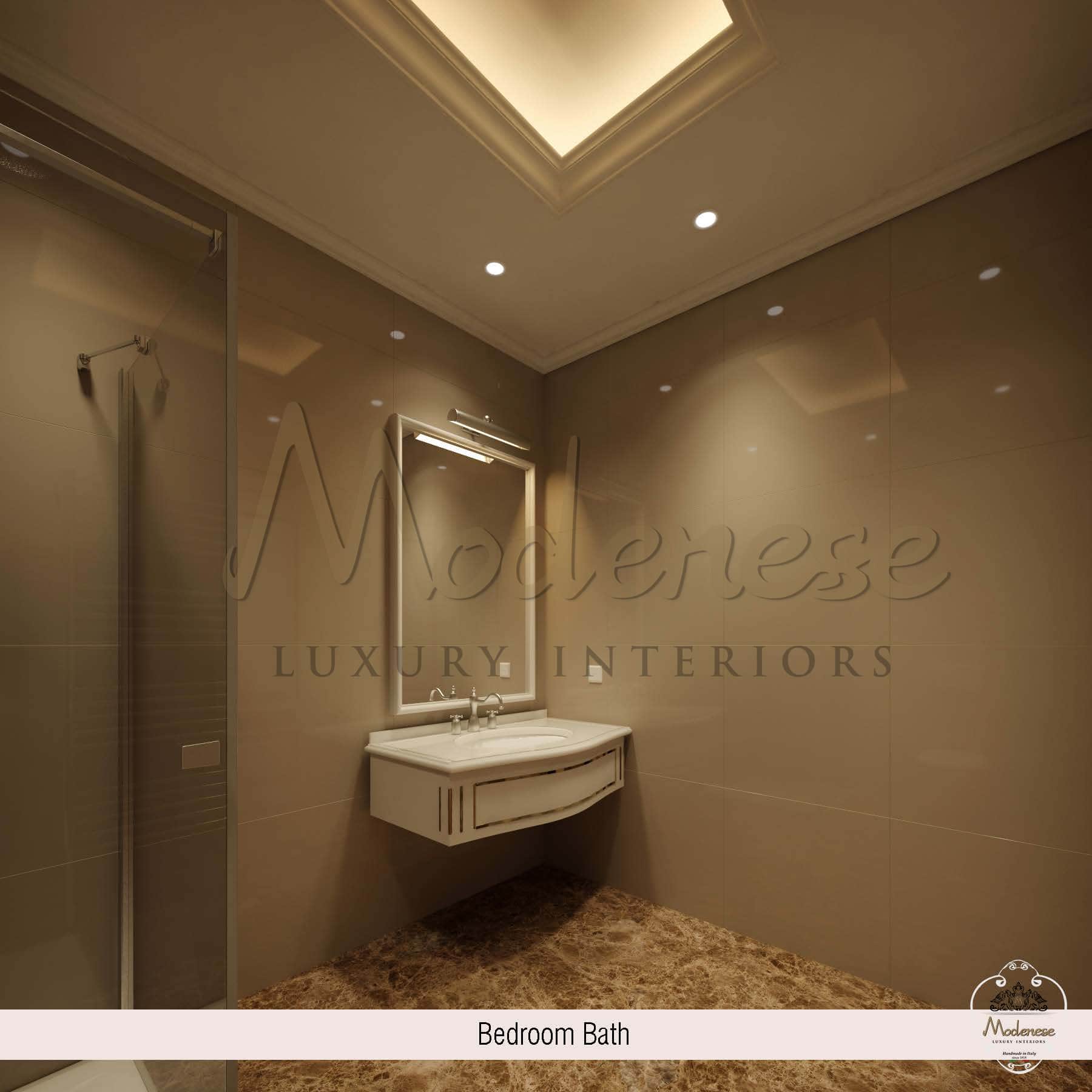 Sophisticated Bathroom Furniture From Italy
With outstanding bathroom inspirations and ideas, every bathroom interior designed by Modenese Luxury Interiors will undoubtedly have the most opulent and beautiful interior design. To learn more about the creative ideas and signature style for bathroom interior design and sanitary ware, the Modenese Luxury Interiors team is showcasing the widest selection of bathroom materials at the Modenese Gastone Interiors, and all the magnificent masterpieces are also available for online shopping on its website.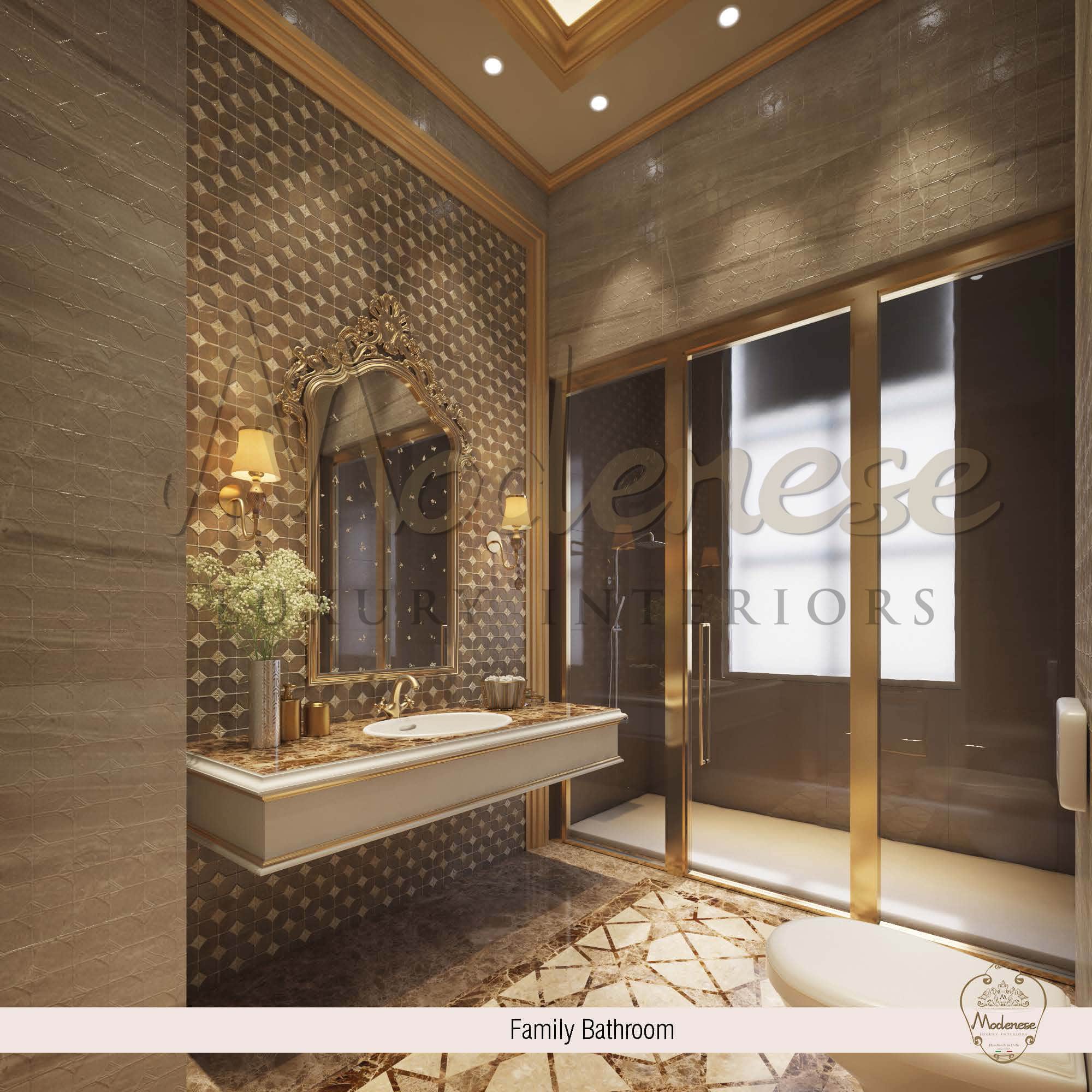 Elegant Bathroom Style
Interior design for bathrooms and powder rooms has a big influence and impression in every home. "Bathroom is the best place to think," as the adage goes, and whether we like it or not, people spend a lot of time in bathrooms. Bathrooms are frequently mentioned on social media, as they are an ideal location in the home for selfies or mirror photos. That is why Modenese Luxury Interiors has raised the bar on all design implementations and improvements for every bathroom. Bathrooms and powder rooms have been turned from the tiniest spaces of every household interior into the most spacious and pleasant interior design.
Visit our online showroom