Gorgeous Dressing Room Design Idea For Home in London, United Kingdom
When considering various types of house improvements, you should make a selection that will make your experience much easier. A walk-in closet in this master bedroom is an excellent method to increase storage space in your house. It also increases market value, making your property a top luxury. Here are some of the advantages of having a built-in master dresser. A bedroom is convenient, but if you have a significant number of clothing, it may not fit simply in your bedroom.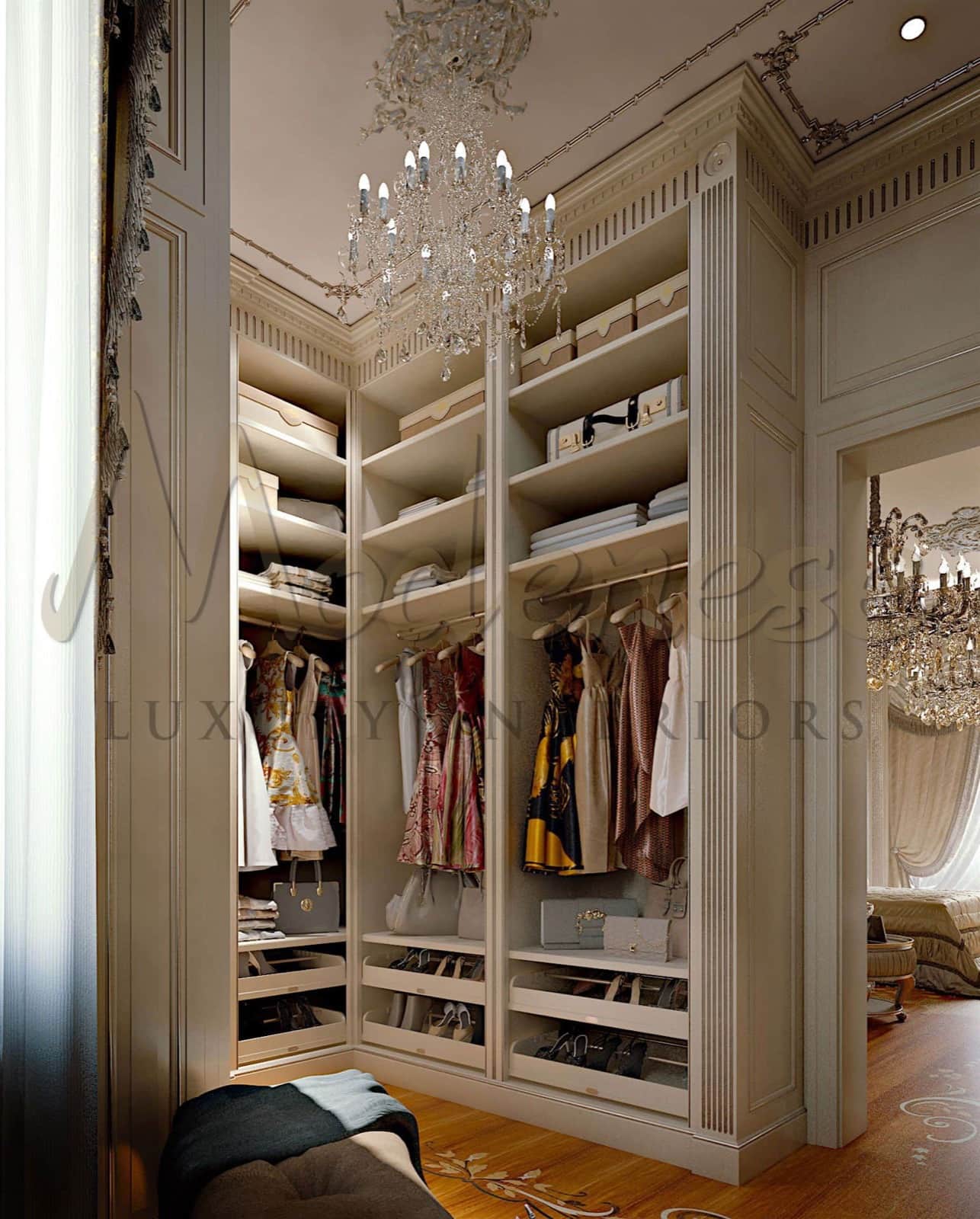 Master Dressing Room Design
You'll need a place to keep all of your belongings. We can assist you in designing and building your closet to keep your house organized. With walk-in wardrobes, you don't have to choose between having enough space to hang your clothing and having extra storage in your bedroom. Aside from the organizing benefits, having a home closet boosts the overall value of your property.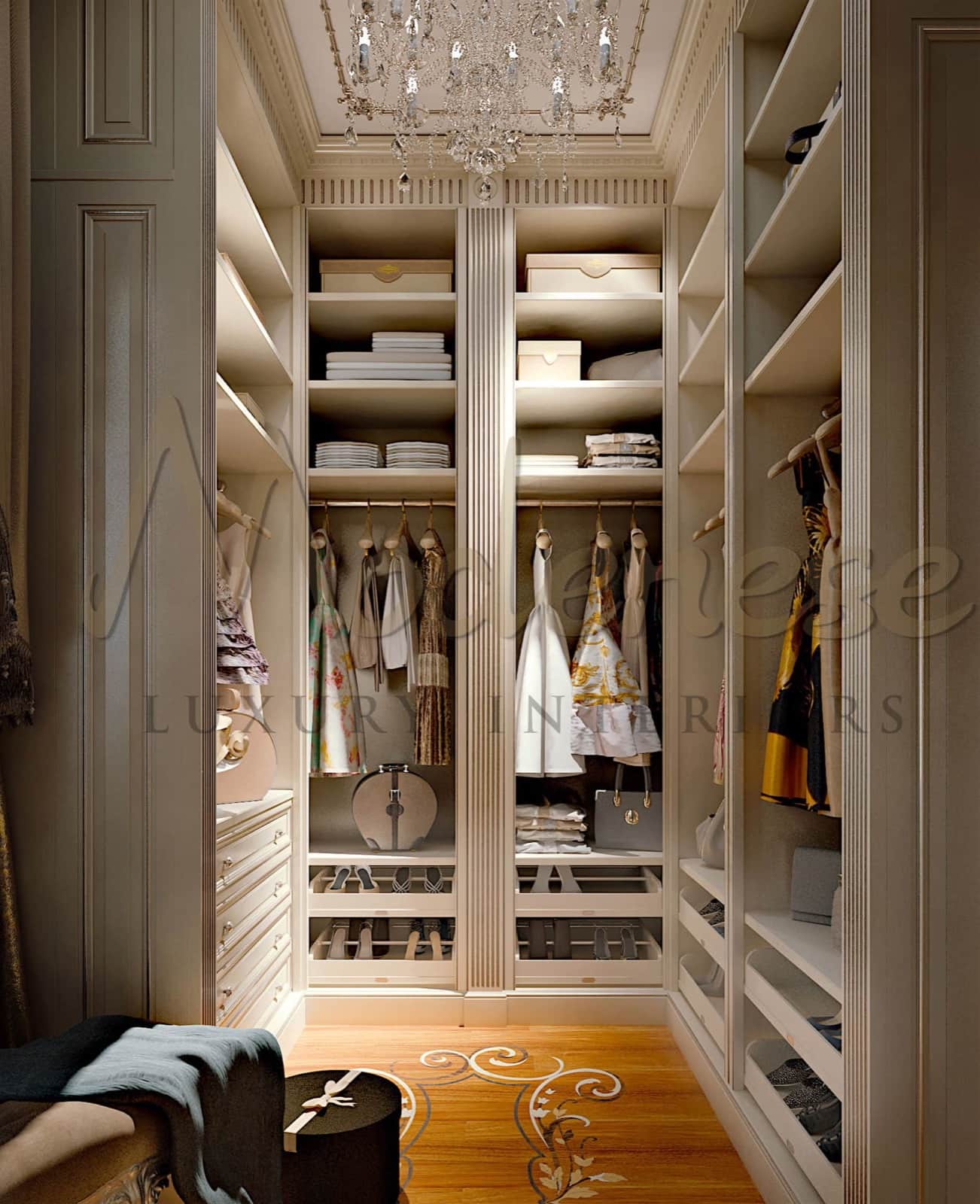 Perfectly Designed Walk In Closet
We utilize high-quality mahogany shelves that fit this bespoke bedroom closet flawlessly. We provide high-quality materials and craftsmanship. The huge windows are ideal for this closet since they provide plenty natural light. This walk-in closet's center island also provides a great sense of elegance. It features a window through which you may see what's within. You may store your jewelry, scarves, watches, and other accessories here. You appear to be within your own retail center. If you want an attractive closet for your house, please send us a mail!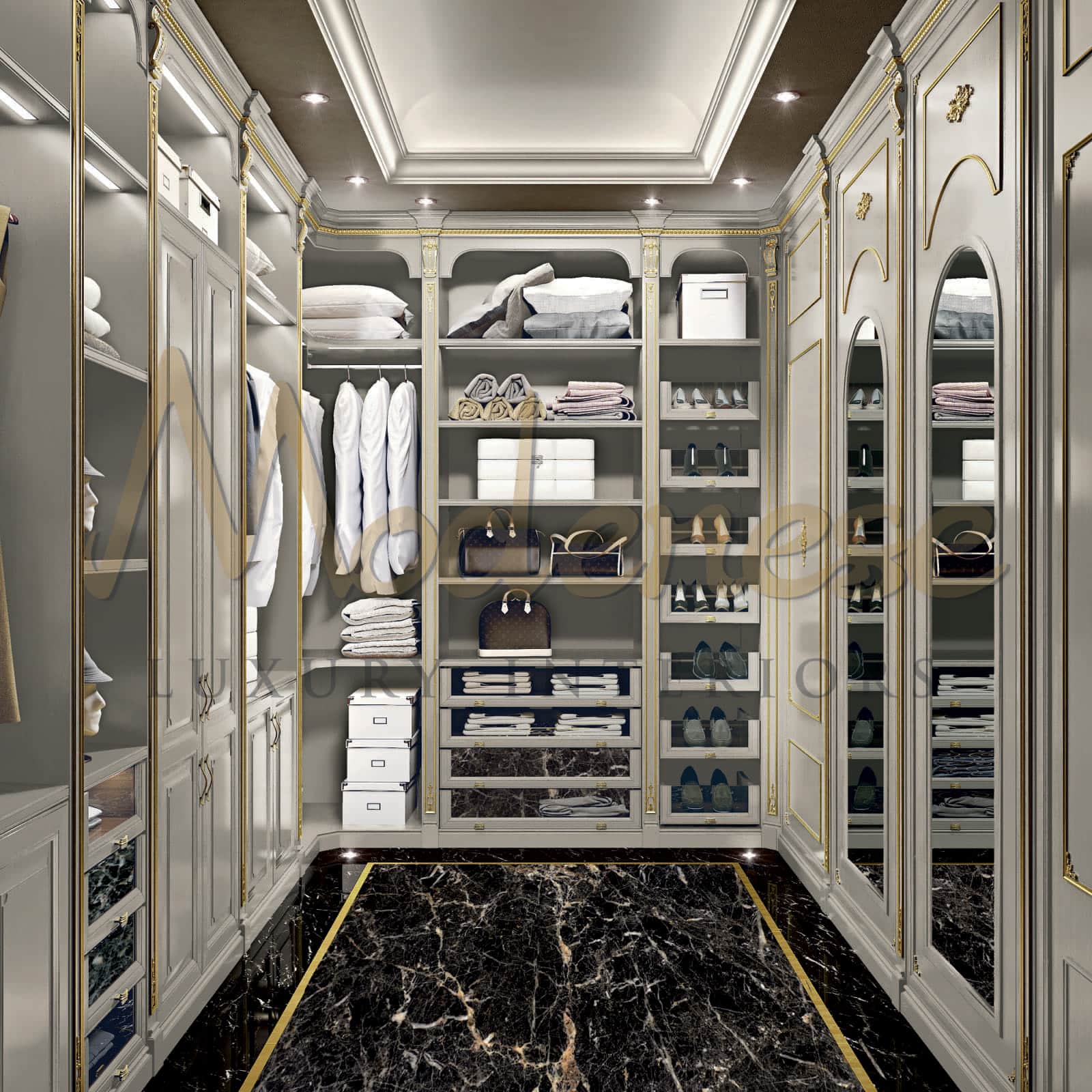 Beaty Of Extravagant Walk In Closet
To live a more affluent life, one must plan for a personal walk-in closet. After all, this is one of the most crucial aspects of a space. A walk-in closet can help you manage your belongings and everything you need in your daily life. Our team in Marbella has mastered the art of personal closet design. We have designed various designs, from the tiniest to the largest, and we are experts in this field. We examine the entire house and each and every corner of the space to ensure that the design of your personal closet is consistent with the overall style of the interior. Our perspective on personal closets is centered on luxury, extravagance, beauty, and innovation. If you want to take your room to the next level, we have the ideal crew to assist you.
Visit our online showroom