Classy Sitting Room in Muscat, Oman
We are convinced that our work impressed all of our clients, which is why we are showcasing more of the living spaces that we designed and how we incorporated various textures, colors, and accents in them. You can see how we integrated two contrasting styles, classic and contemporary, into one vast living area in this living room. This living room will definitely inspire you with its obvious classical accents and a more modern foundation design. There will be some challenges in creating a modern living room, but the good news is that our amazing team of professionals is always ready to help you with whatever you need. We wish to combine interesting contemporary trends with historical ideas. We at Modenese Luxury Interiors design living rooms in such a way that the interior design reaches a modern style that you will appreciate.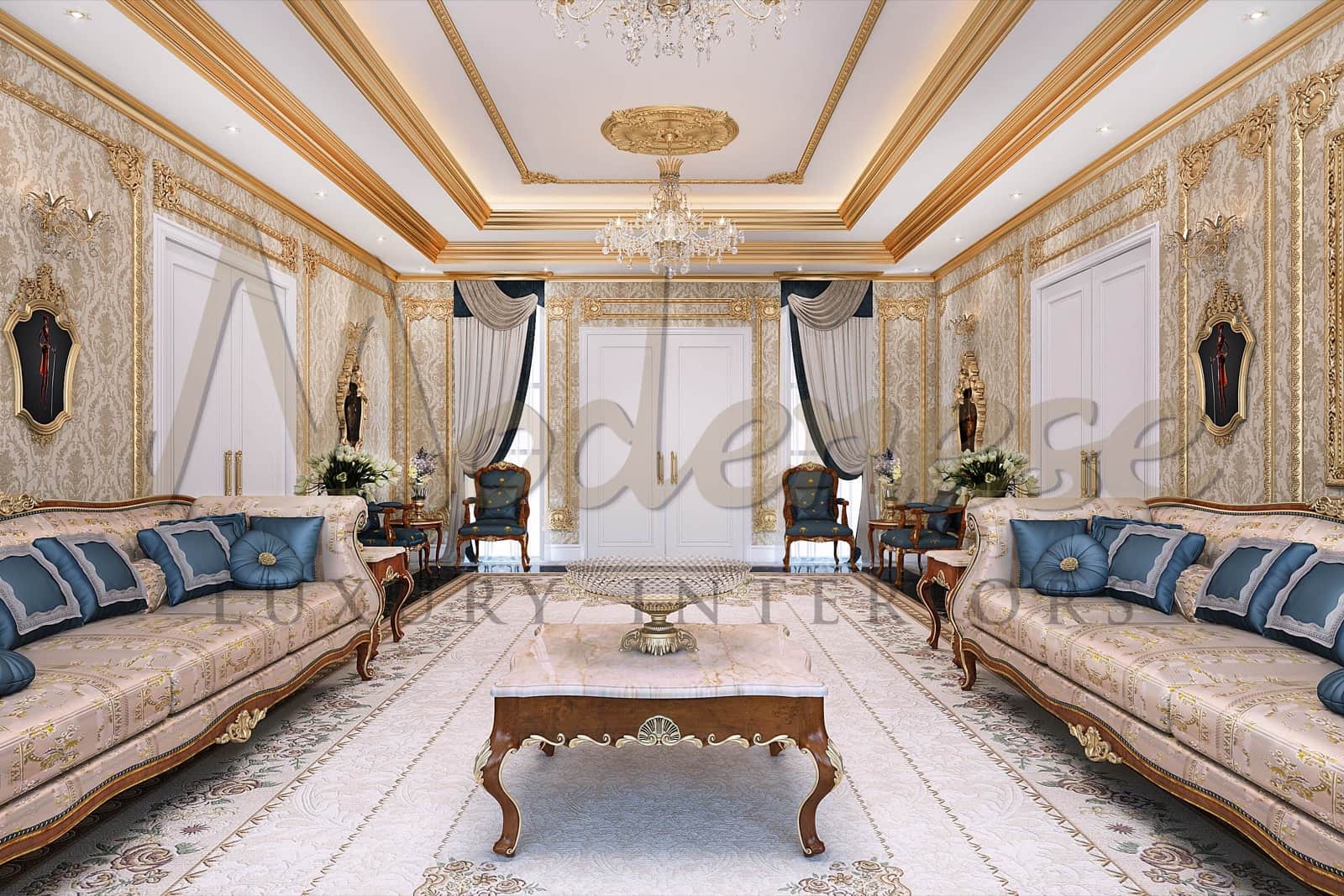 Luxury Sitting Room Design
Elegant, romantic, and opulent. This is how traditional interior design appears, with its incorporated flare and originality. This fashion emerged in the 18th century. The interior design is classically inspired, with opulent furnishings and fixtures. We painstakingly designed the living room to make it more appealing. We carefully arrange each piece of furniture to avoid making the living area look gaudy rather than stately. This period is distinguished by the incorporation of the baroque style. We bring classical design into your space by rearranging and changing the environment's elements, notably in architecture. To guarantee the appearance of your living room is polished, we use a choice of moldings with stunning themes. Damask decors with floral designs are also offered to make your ceiling appear more beautiful. We design your living room spaces in a baroque manner, giving them a more classic and art-deco feel.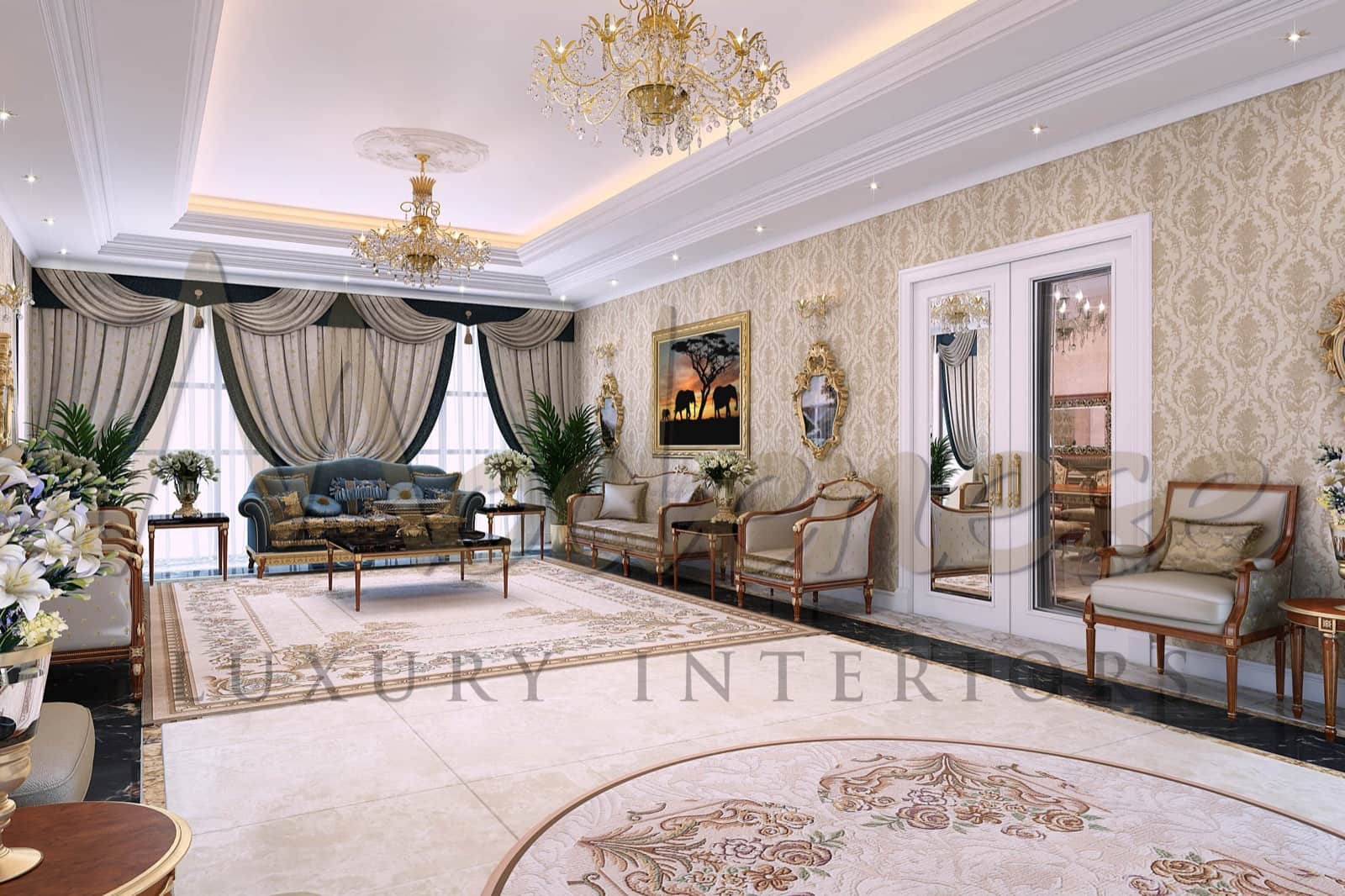 Best sitting room design idea
Furniture: The baroque style is one of the most popular decors in our neoclassical design. Classic furniture features clean and elegant lines with lovely accents. We arrange sophisticated pieces in your living room with design qualities such as tapering, elegant with gold linings and embellishments. We select sleek and rich materials that radiate the glossy, elegant atmosphere seen in classic designs. Repeating patterns and clean lines make an appealing living room design.
We provide exquisite vases with one-of-a-kind pieces in a neoclassical design. We typically utilize neutral colors as the foundation for furniture and accessories, then add ornaments to make it look more art-deco.
Materials: Classical and natural elements make neoclassical homes appear more appealing. Marble, a natural earthy element that lends elegance to your home, is the most popular element.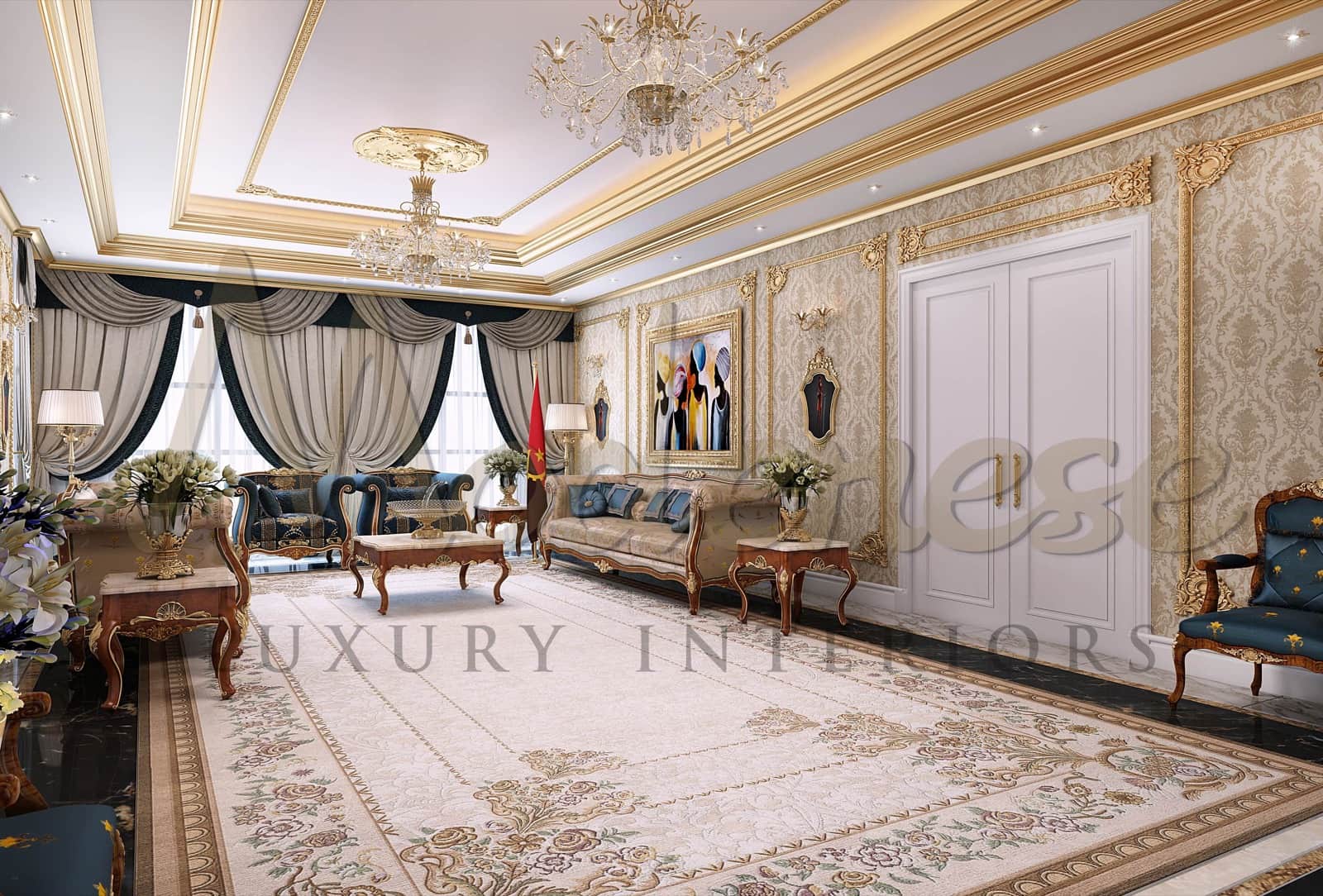 Elegant Interior Design Concept
Luxury demands careful consideration. The emerald seat on the left part of the image offers a magnificent and amazing idea of luxury as well. The wooden TV stand is ideal! Because of its complexities, we are convinced that you will like this television. With these additions, watching your favorite movie has never been better. The inside tables were not haphazardly assembled; instead, we made a gem out of four focus tables. As a result, the families in this lovely space would have their own area for rapid relaxation. We at Modenese Gastone Interiors have a brilliant perspective of each project.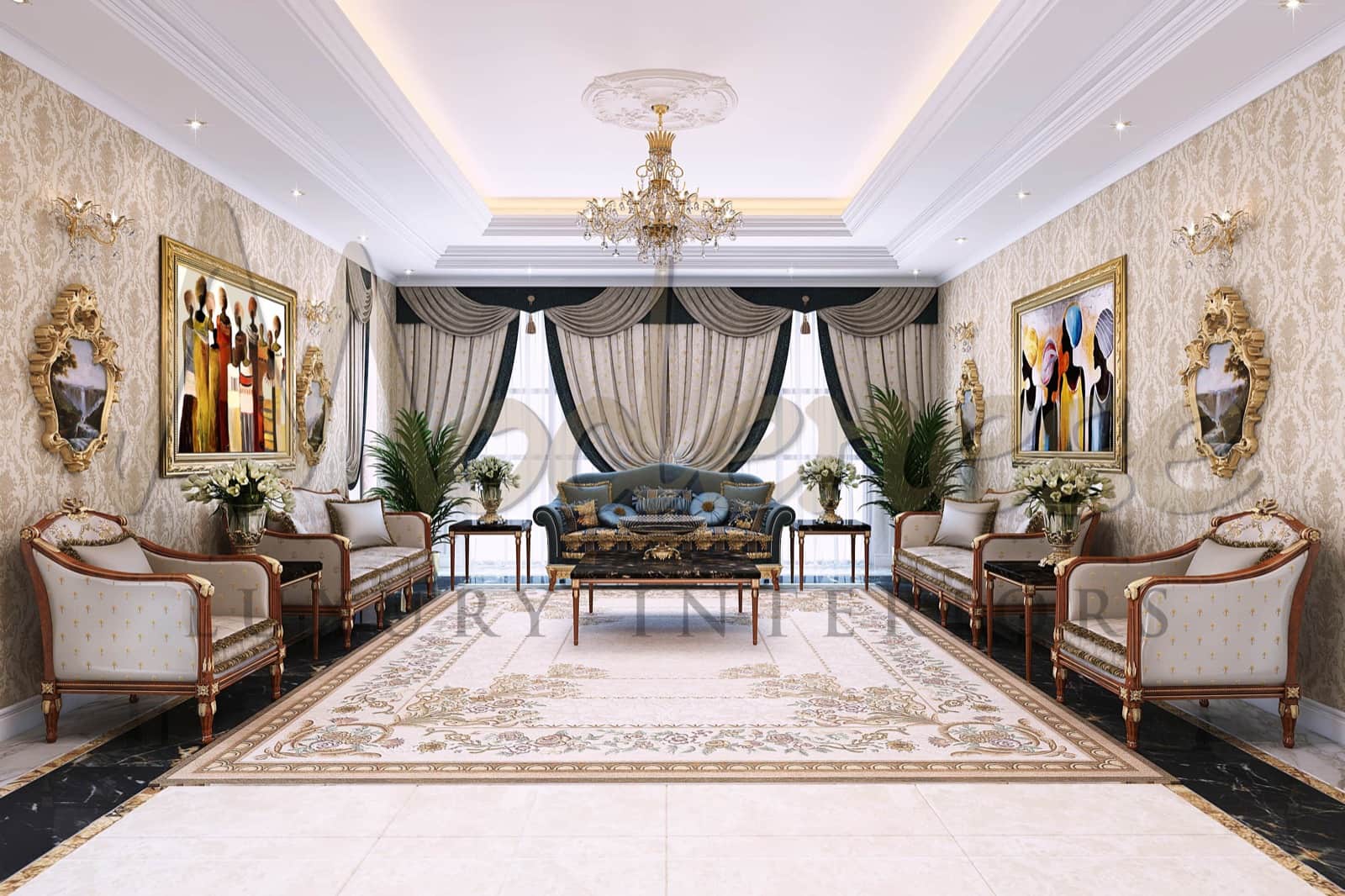 Top Notch Sitting Room Planning
This beautiful design is only one of many instances of our work. This internal structure is constructed using appropriate plans and procedures. Polish require a thorough understanding. Beautiful lighting is still necessary for making any place appear warm and inviting, with dividers and housetops also contributing to the area's hospitability and showiness. The framework serves as a requirement, a conclusion, and maybe an impassioned reason for the combination in a room.
Visit our online showroom