Stunning Hallway Design For Classical Villa in Mecca, Saudi Arabia
Everyone knows that designing a classically themed project is one of the Modenese Luxury Interiors's talents. It has become one of the team's most valuable assets, as this hall area need a fully classical feel. The Modenese Luxury Interiors team is dedicated to providing all of the necessary implementation and solutions for each project. Each activity is completed with zeal and inspiration in order to make it more distinctive and sumptuous.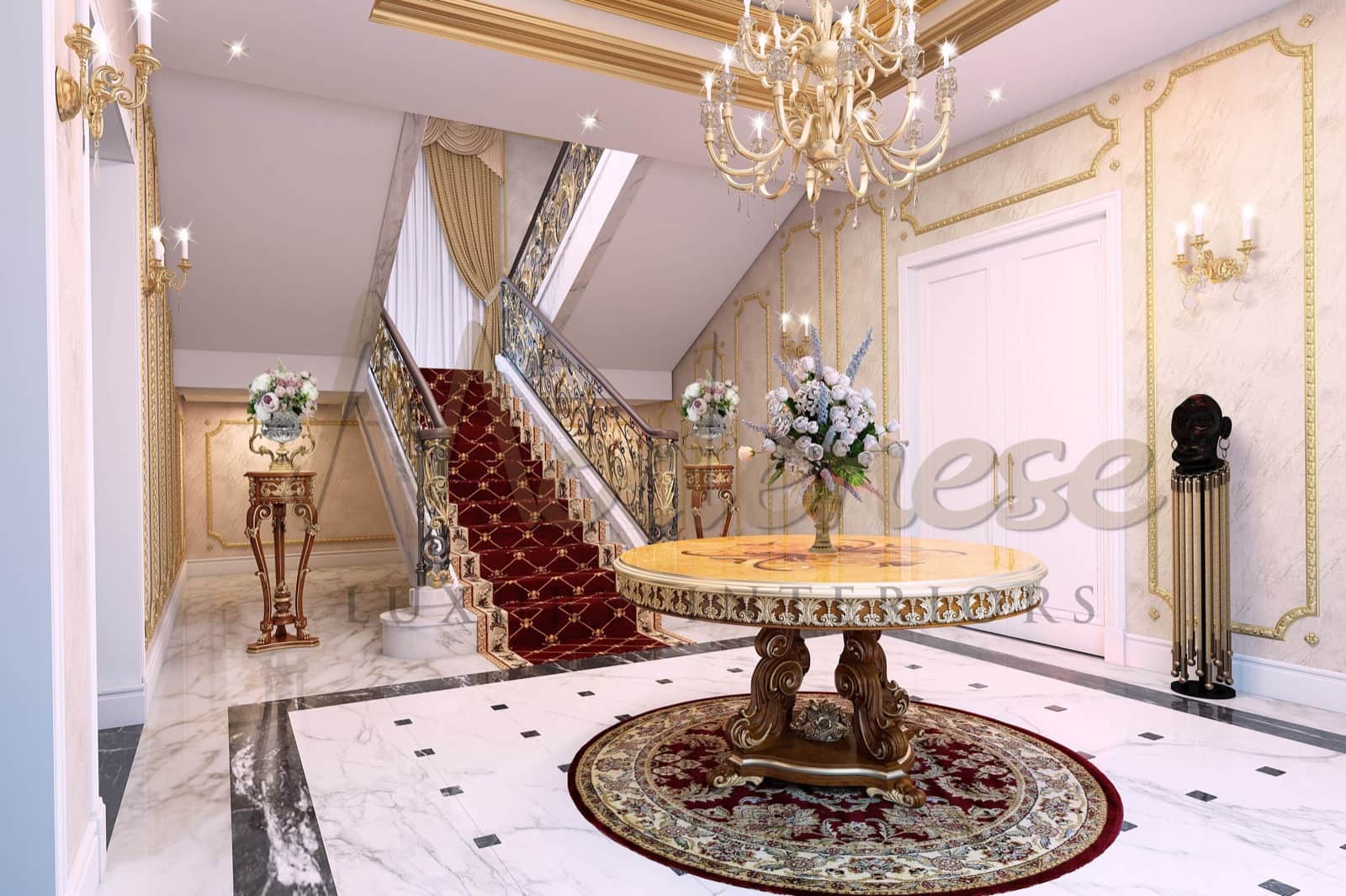 A Combination of Creativity and Luxury Interior Design for the Hall Area
Classical interiors for high-end real estate from Modenese Luxury Interiors impress with their scale and level of beauty. Every project by the interior designer of the firm is an excellent blend of luxury, comfort, and current technology. Our designers masterfully incorporate new ideas and accents into other genres. Each new design project is a new discovery, a new luxury sanctuary for the world's most affluent real estate owners.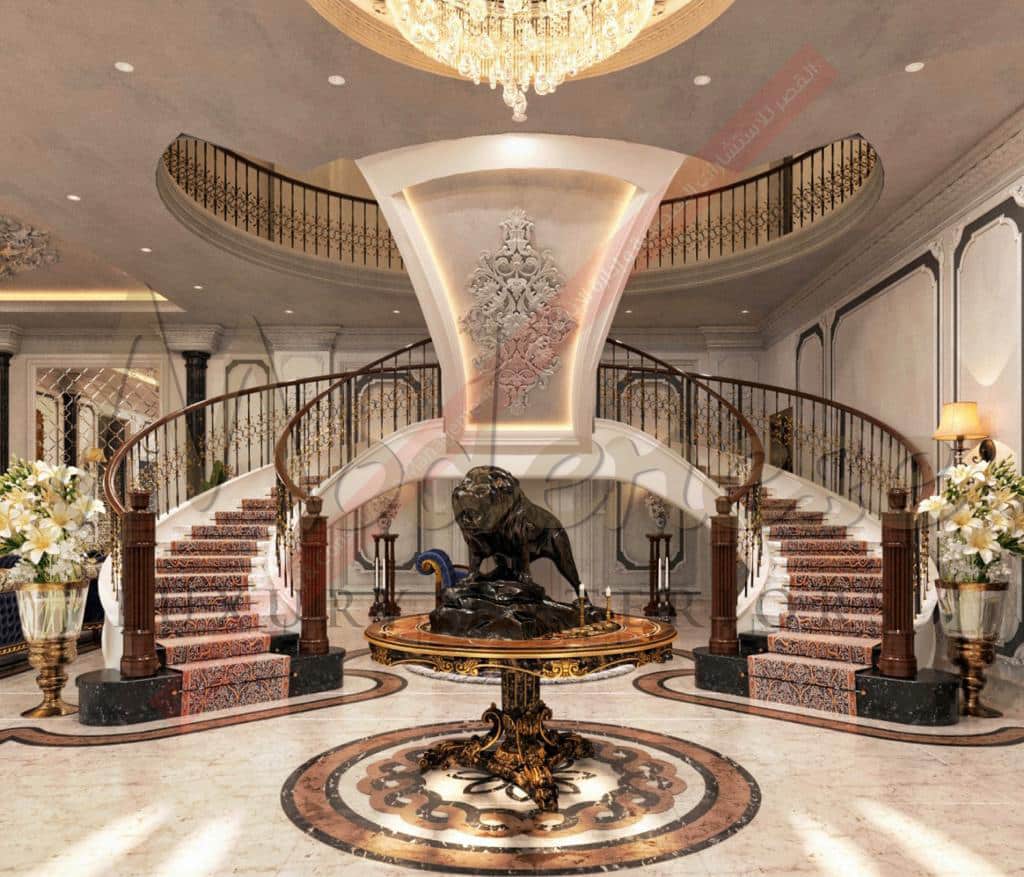 Design and Project Development for Classical Hallway
The hall's design and project development includes the following: – Concept development
– Development of a sketch
– Space planning – Project visualization using the most up-to-date software available – Preparation of all essential drawings – Author supervision – Furniture and décor material selection and calculation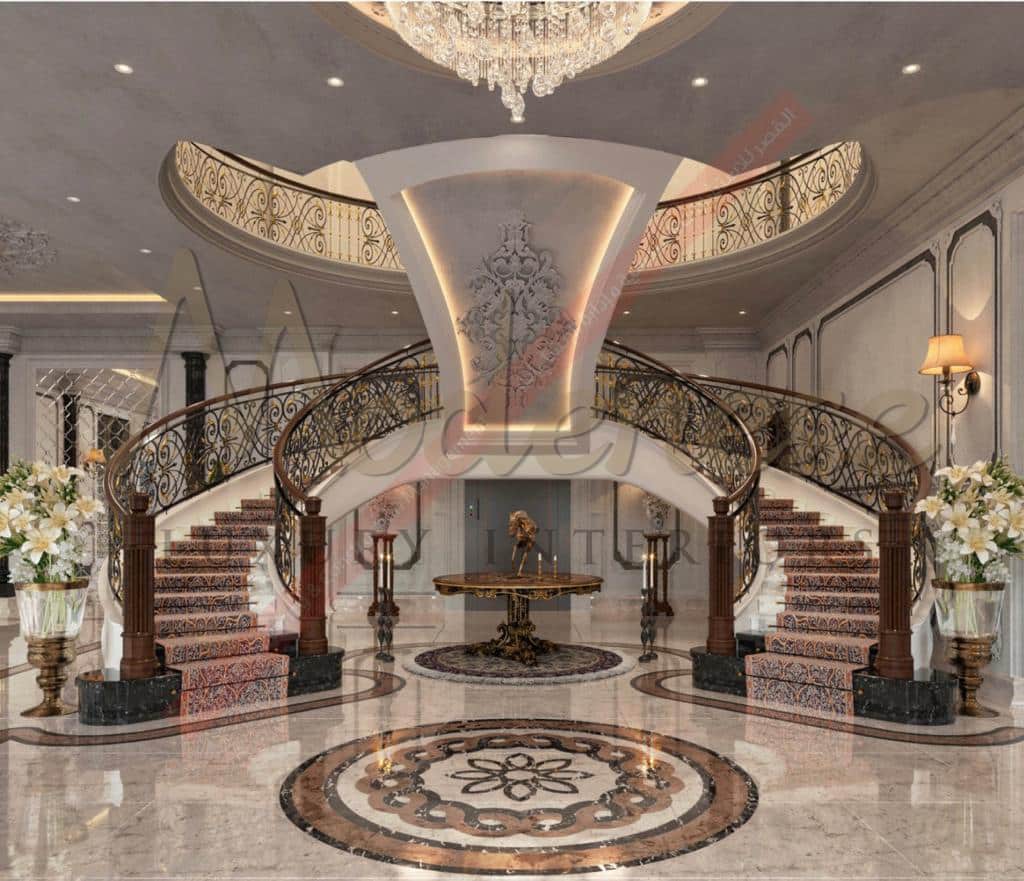 Bespoke Stylish Classical Villa Design
The design studio produces luxury by merging fine traditions with cutting-edge technological advancements. We will create a one-of-a-kind and exquisite project based on your desires and preferences. Our main goal is to create interiors that make your home feel warm and inviting. Classic design from Modenese Luxury Interiors can transform an urban apartment into a royal mansion.
Visit our online showroom