Comfortable Bathroom Interior Design For Luxurious Villa in Lahore, Pakistan
Bathrooms are sometimes overlooked in interior design, and they are frequently plain and minimalist. However, Modenese gastone Interiors ensured that every area of the space is designed with so much force and flair in this luxury bedroom interior design.
The luxury bedroom interior design, like the photographs above, includes all of the necessary, but the firm has enhanced it so much that it produces a pleasant mood in the space. The magnificent green abstract in the bathtub steals the stage!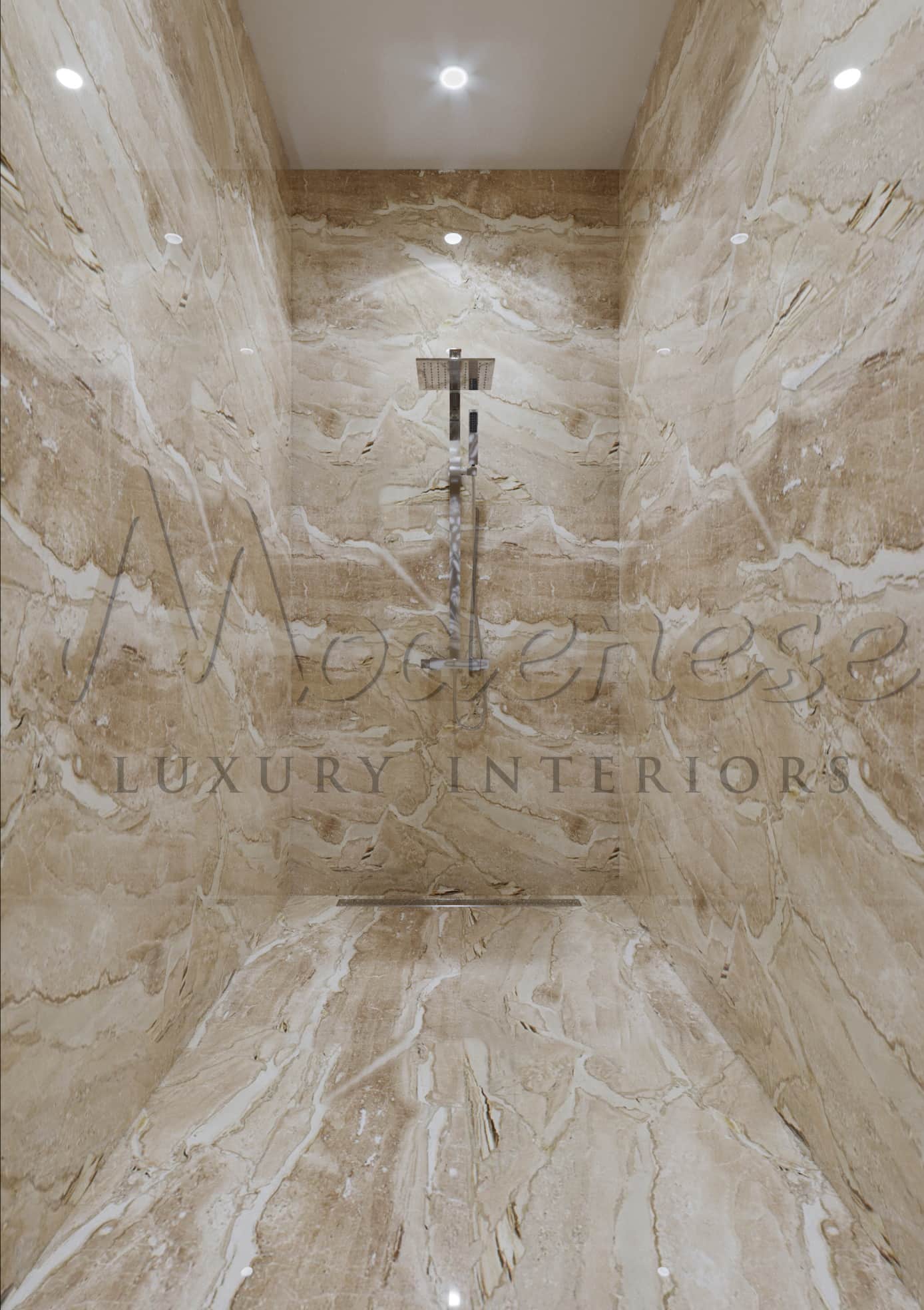 Cosy Bathroom Interior Design
The design is so stunning that you'll think you're in a five-star hotel. The luxurious bedroom interior design also has two stunning mirrors where you may admire your attractiveness all day. Its lovely shape is wrapped in the metallic finish, giving it an additional sumptuous sensation. The luxury bedroom interior design also has an appealing arrangement across the space. The roomy design may make you feel at ease because you can walk about freely.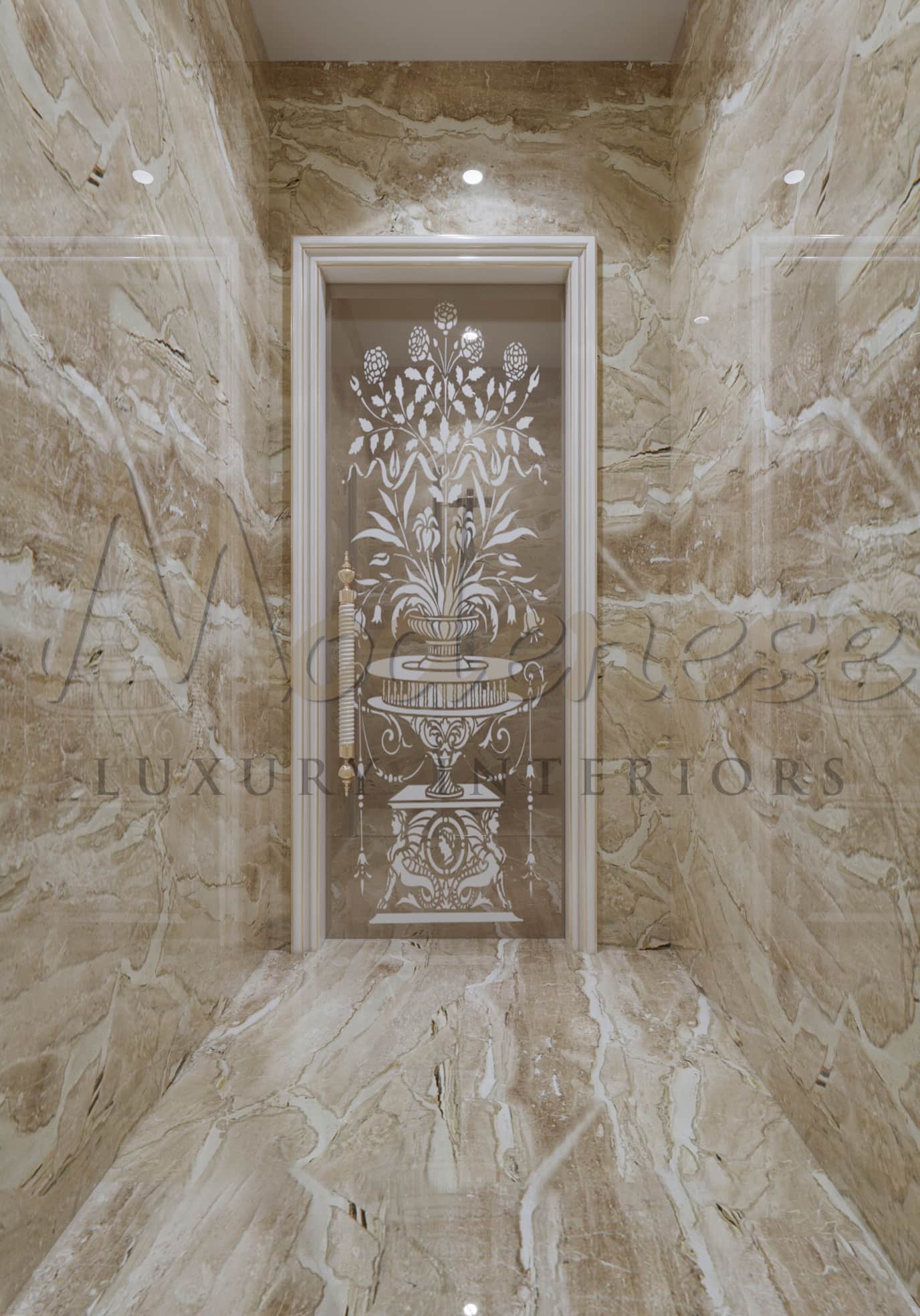 Lavish Interior Design Concept For Bathroom
A well-designed bathroom may be the focal point of a luxury home while also offering a calming atmosphere. Modenese Gastone Interiors is a well-known expert in creating modern masterpieces and has been the greatest provider of any bathroom interior design. A luxury home, villa, or apartment can include as many bathrooms as desired.A luxurious and peaceful bathroom interior design may do wonders for our physical and emotional well-being at a time when we're concentrating on self-care and making our homes healthier. Elegance in your harmony interior design bathroom suite, on the other hand, does not always imply minimalist bathroom design or cutting-edge technology. These lavish bathroom design ideas will make your space look more costly and elegant, while also keeping the room's utility in mind.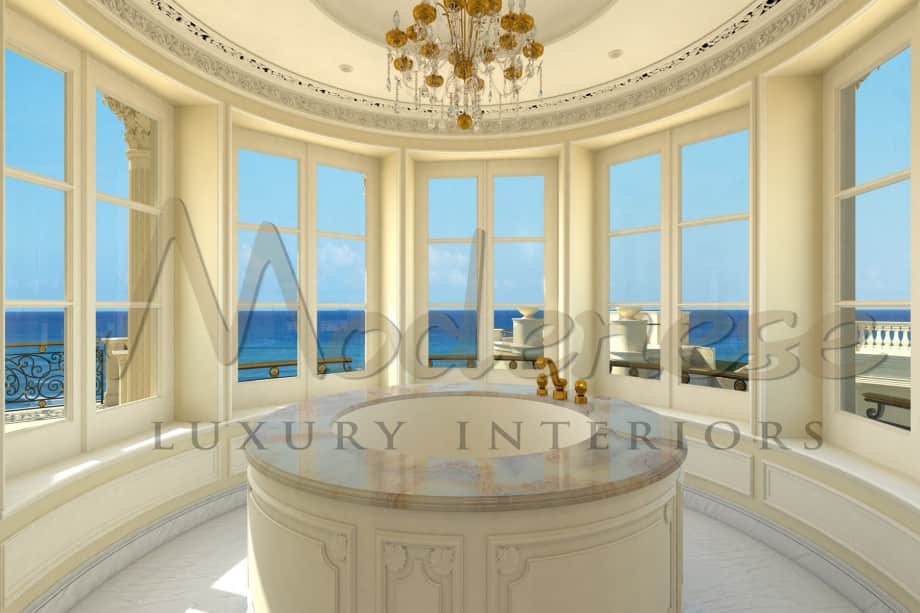 Light Colors in Bathroom Interiors
The bathroom is one of the most important rooms in the house. It's where you start your day and where you end it. However, it is sometimes disregarded when it comes to interior design. Your bathroom design may be changed into a relaxing, pleasurable, and luxurious haven. Natural materials in bathroom design provide warmth and a spa-like atmosphere. The desire to create a refuge at home has converted the bathroom design into a retreat, a private oasis to aid in the restoration of mental and physical well-being.
Visit our online showroom