Bathroom Design For Luxury Villa in Mecca, Saudi Arabia
A well-designed bathroom is one of the most significant aspects of any Mecca house design plan. The bathroom is one of the most used rooms in the house, whether you're purchasing, renting, or just visiting, so why wouldn't you want it to look nice? Given the abundance of bathroom design ideas, it may be difficult to select the appropriate accents for your bathroom design. In a small powder room, for example, you might want to go for drama, but in a bigger bathroom, you might want to opt for a relaxing design with neutral tones.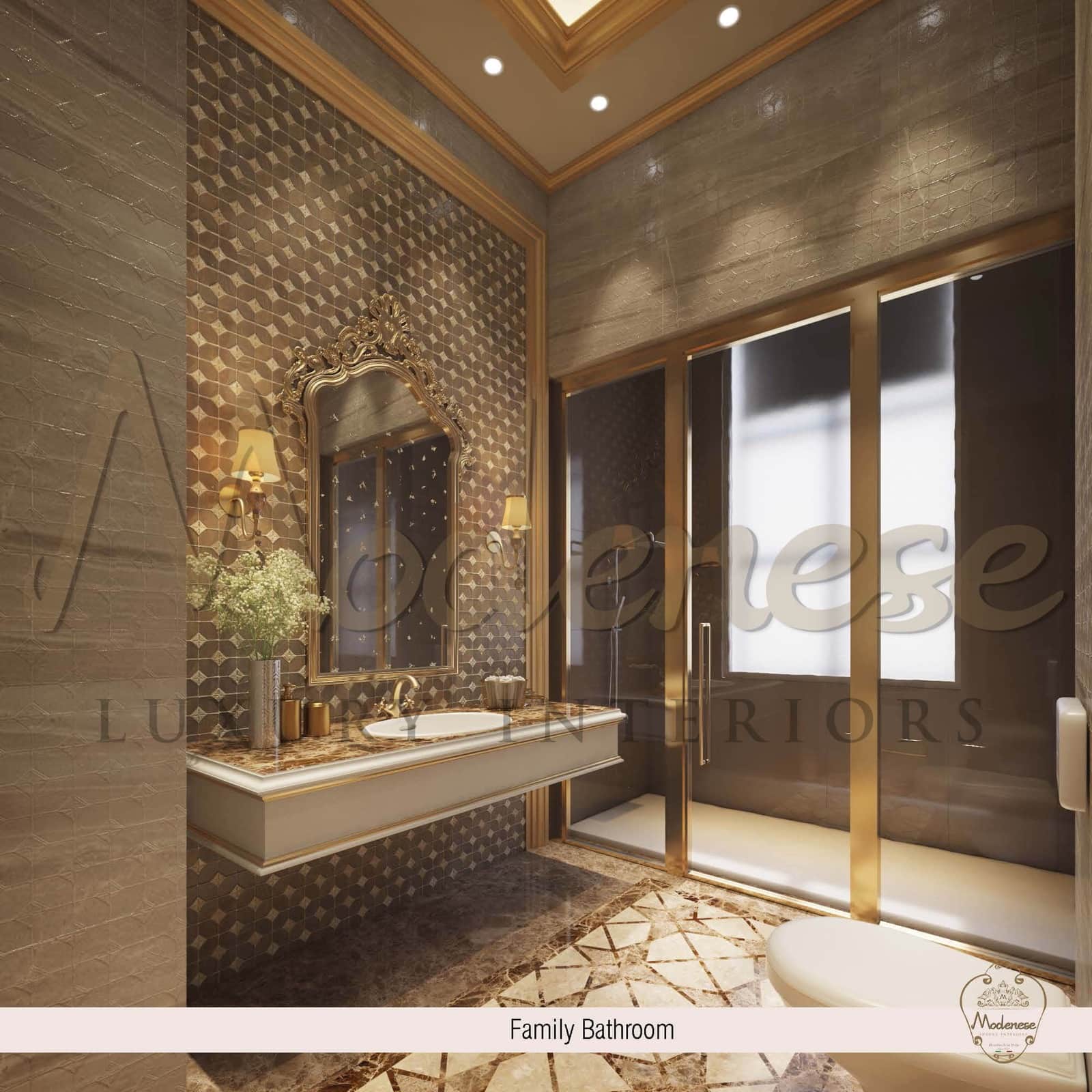 Stylish Bathroom For Your Villa
We all spend a large amount of time planning our bathrooms, so it stands to reason that they should be absolutely beautiful. Unique bathtubs, sleek vanity units, and modern toilet designs come in a variety of forms and sizes to fit both large and small rooms and budgets. Bathroom designs may be embellished with elegant dispensers and storage in addition to the necessary amenities. Lighting is an important consideration when designing a bathroom design retreat since it has the ability to radically modify the mood of a place.
Make a lovely trail to your bubble bath with some fantastic tiles, such as these gorgeously patterned ones. For a dramatic effect, continue the tile pattern up the wall behind the tub. A well-designed contemporary home plan design may be a wonderful haven from the outside world. Relax in a clawfoot tub, take a hot shower, and indulge in your favorite skincare ritual. Your present bathroom design may just fall short of your ideal bathroom design. In this situation, we are here to assist you..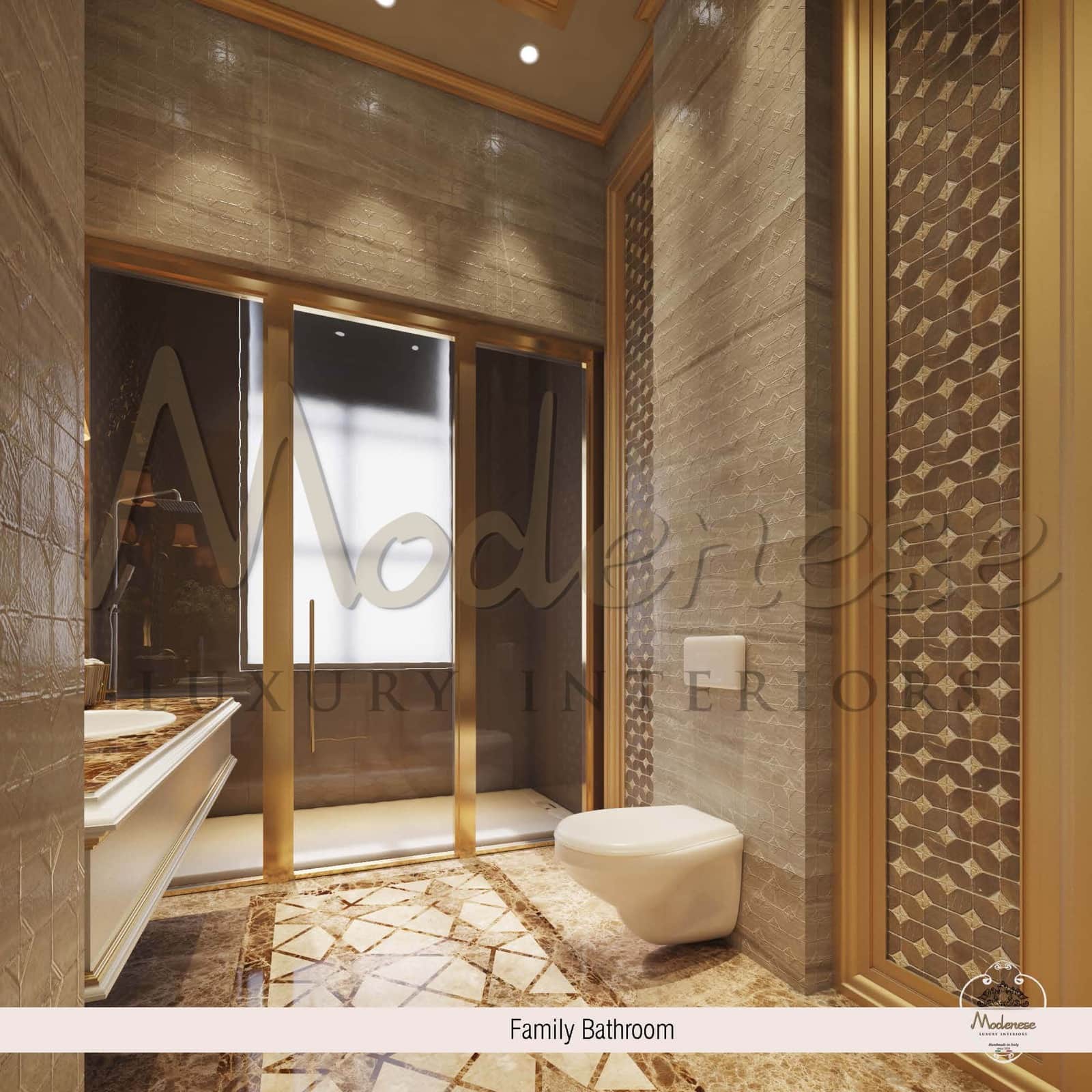 Classic Aesthetic Bathroom Design Mecca
Ample lighting is also used in the luxury bathroom interior design. The wall lighting and chandelier are distinctive, making this luxury bathroom interior design stand out in terms of style, layout, and design. Overall, the luxury bathroom interior design is really appealing, especially with the inclusion of the plants by the organization.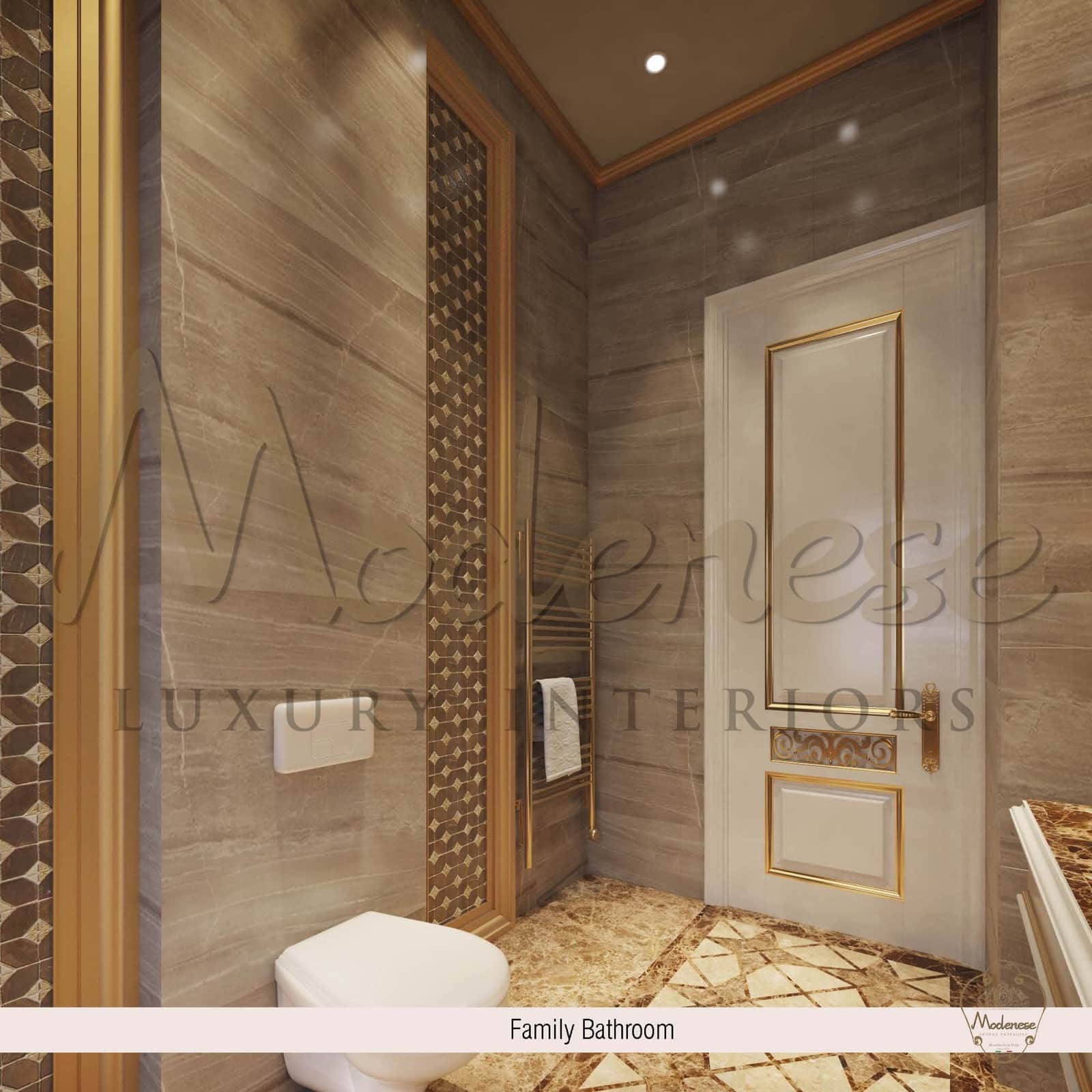 Classy Design For The Bathroom
If you're looking for luxury bathroom design ideas, look no further. At a time when we're focusing on self-care and making our homes healthier, a beautiful and peaceful master bathroom design may do wonders for our physical and emotional well-being. However, luxury does not always imply minimalist bathroom design or cutting-edge technology in your master bathroom design suite. These luxurious bathroom design ideas can make your area appear more costly and prosperous.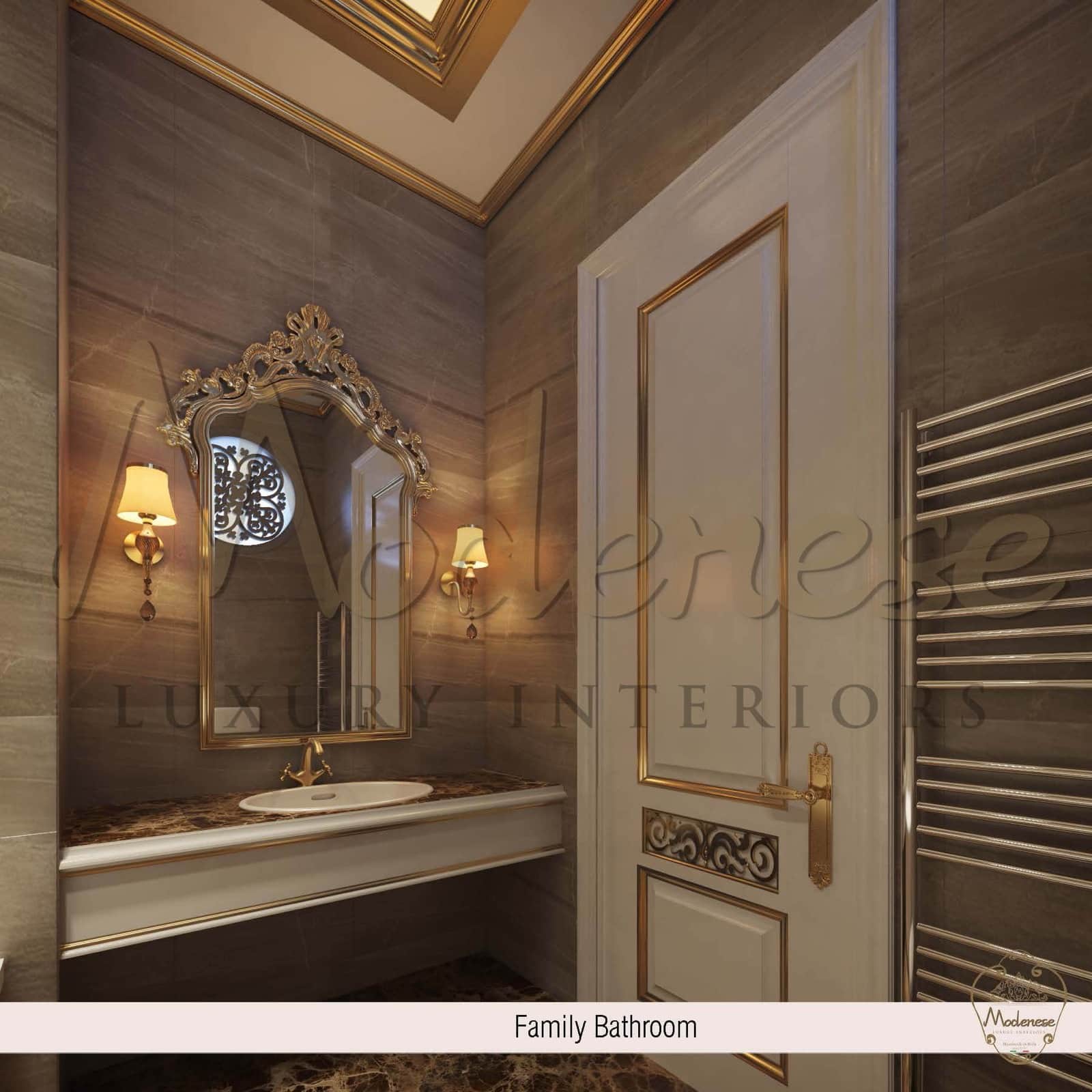 Perfect Bathroom Decorating Idea
To be considered modern, a bathroom does not have to be chilly, white, or antiseptic. A modern master bathroom that is warm and inviting is also an option. Geometrical designs may still be employed, but instead of squares and sharp edges, use egg-shaped sinks and tubs, as well as a warmer but still neutral color scheme like nudes and beiges. List interior designers frequently utilize wood and stone as stylish design components, including accessories like as wooden frames and beige candles.
Visit our online showroom