Luxury House Design in Mecca, Saudi Arabia
Remember that the house should not only be appealing, but it should also stand out from the crowd. Fashion is more colorful and individualized than it has ever been. In addition to the fact that numerous interior styles and combinations are now popular, each house design from Elite Interior Design Studio Modenese Luxury Interiors becomes a vivid reflection of the present day and true works of architectural art. We created a one-of-a-kind new building project for our customer by working within the constraints of a predetermined architectural concept. Inside design business Modenese Luxury Interiors designed, created, and implemented the villa design in Bahrain's front and interior. This home design is a one-of-a-kind example developed exclusively for the future owner of Mecca real estate.
Classic Interior Design For Villa in Mecca
The interior design of the living room is classic with oriental influences. The living room is where the family congregates. The sofas are wrapped in the finest blue and velvet silk, and soft cushions with blue inserts compliment them. Bahraini interior design businesses are increasingly relying on traditional methods of premium interior design. The tiered niche on the ceiling visually enhances the height of the living area. Lighting was used by the interior designers to reinforce this effect. The stunning crystal chandeliers in the classical style add a touch of elegance to the ceiling.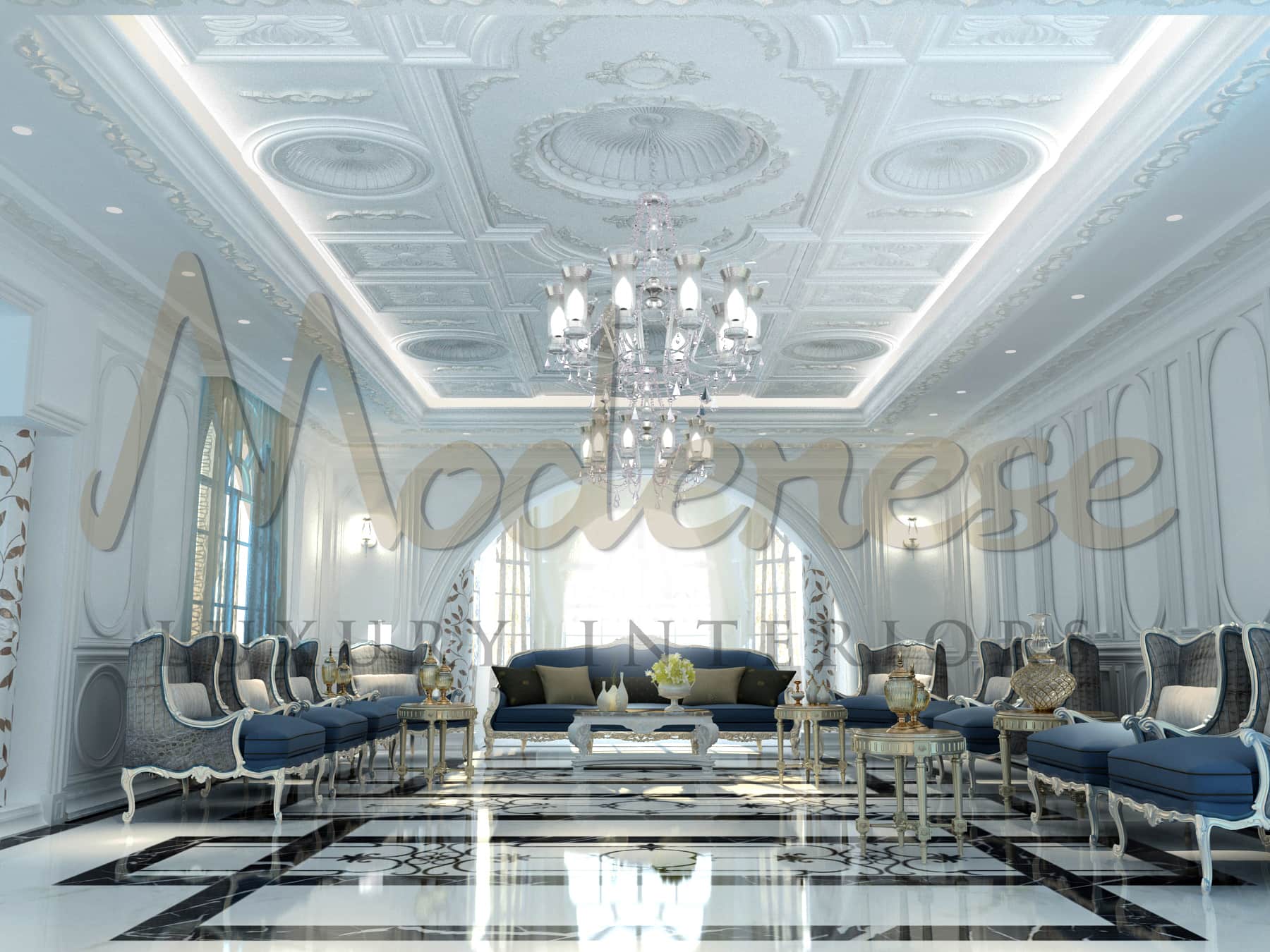 Classic Luxury Furniture For House Design in Mecca
Living room decoration is the foundation of a spectacular picture of the main room in the house. When planning the interior design of a living room, consider the practicality of current technology as well as their harmonious interaction in the space. The interior of a living room is structured around a focal point. The greatest interior designers from Modenese Luxury Interiors decorated the upholstered furniture and windows in harmony. Silk velvet couches and chairs in a stunning beige color scheme. The sofas are elegantly adorned with colorful silk cushions. The white marble floor contrasts well with the coffee tables, which are constructed of rare wood species. They have gilded and encrusted carved décor. For convenience, a small coffee table with a beautiful white covering is placed close to the sofas.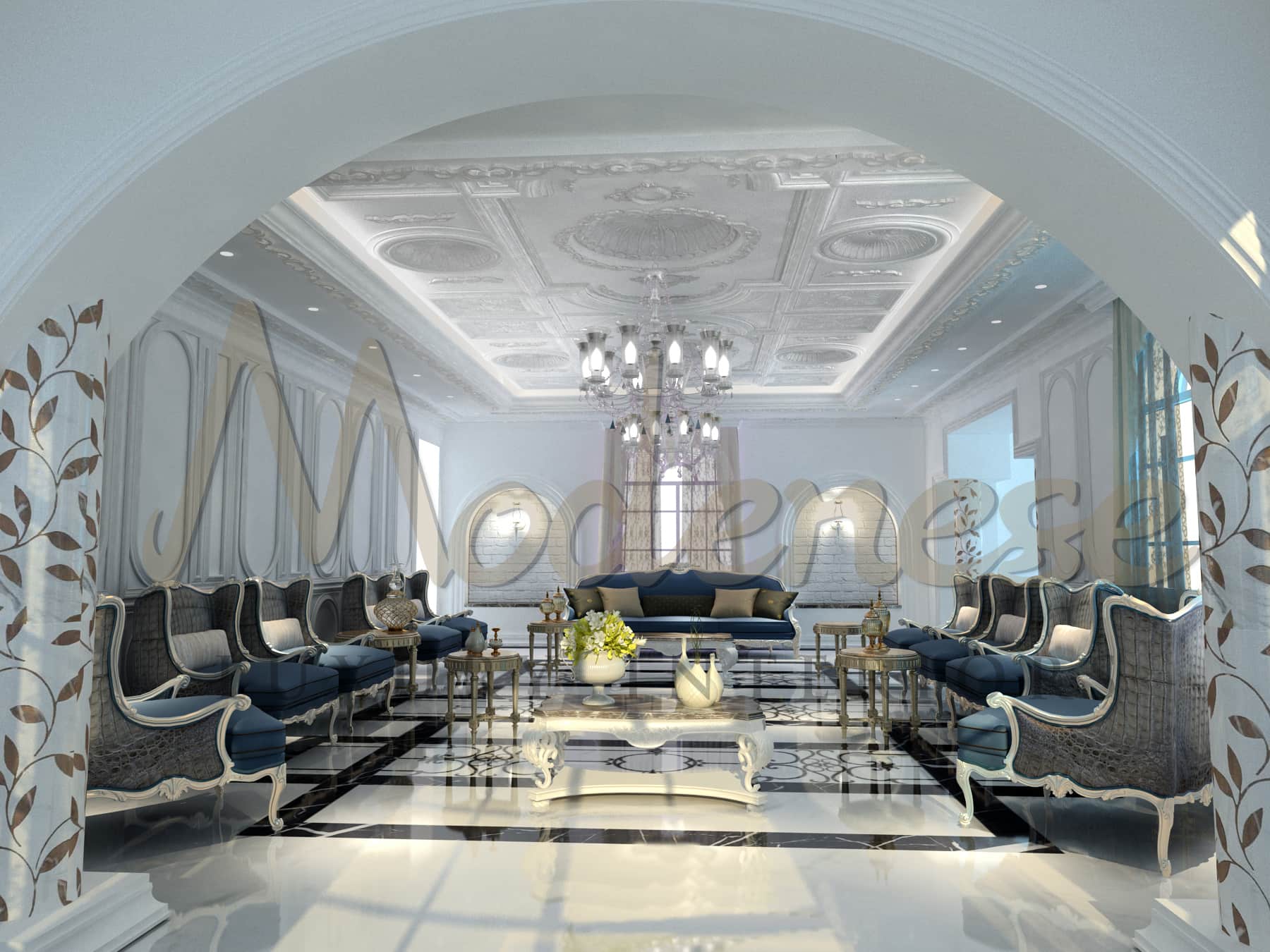 Brilliant Sitting Room Idea
The housing technology must be seamlessly incorporated into the idea and interior design. Otherwise, your home theater or stereo system may look to be alien components among other harmonious components. To prevent violating the style of national, ethnic, or historical living room conceptions, home technics were hidden. Sound components are situated on the inside in this scenario, while visual components, such as the screen, are stored in a closed cabinet. If necessary, the screen is removed or the door is opened. The sitting room's technological equipment contains not only components designed to amuse, but also machines whose primary job is to create a comfortable interior atmosphere.
Visit our online showroom