Bedroom Design For Noble Mansion in London, Great Britain
The color palette employed by Modenese Luxury Interiors was grey and beige. Modenese Luxury Interiors is the best company for your interior design needs since they do everything! The owners of this residence place a high importance on bedroom floor space. The color of the rooms was crucial since color influences the state of mind and emotions generated in interior design. Interior design is one of the most well-known services provided by Modenese Luxury Interiors. The room is quite well-designed, with gorgeous embellishments, rich accent dividers, and costly furniture that add to the extravagance of the space. The tranquil and comfortable lounge is an excellent choice for owners.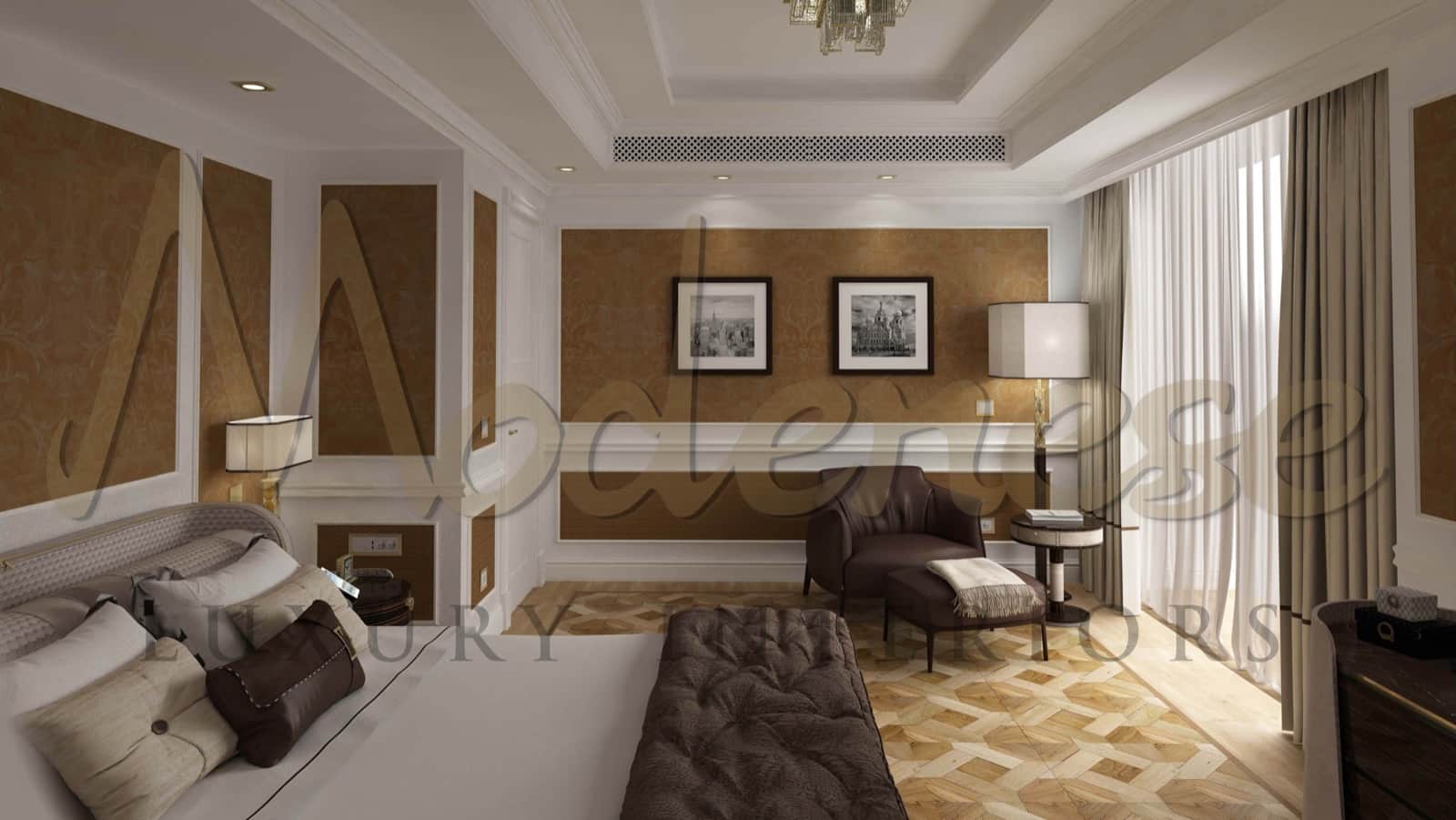 Elegant Interior Design For Bedroom
Grey is a relaxing hue that looks great in living and recreation spaces. A charming room with adequate living and eating area for a large group gathering. Aside from providing the necessary foundation for the objects, it also offers the homeowners with the desired relaxing, hotel-like ambiance. The living space contains complementary dividers and neutralizing colors to keep the appearance appealing. Modenese Luxury Interiors opted to blend beige and grey for a cutting-edge and contemporary aesthetic while working with neutrals. In terms of cutting-edge concepts, extraordinary methods, and cutting-edge technology, interior design facilities are world-class. Because it connects the eating and living zones, this method may be utilized to engage more visitors. Ideal for big social gatherings of family and friends.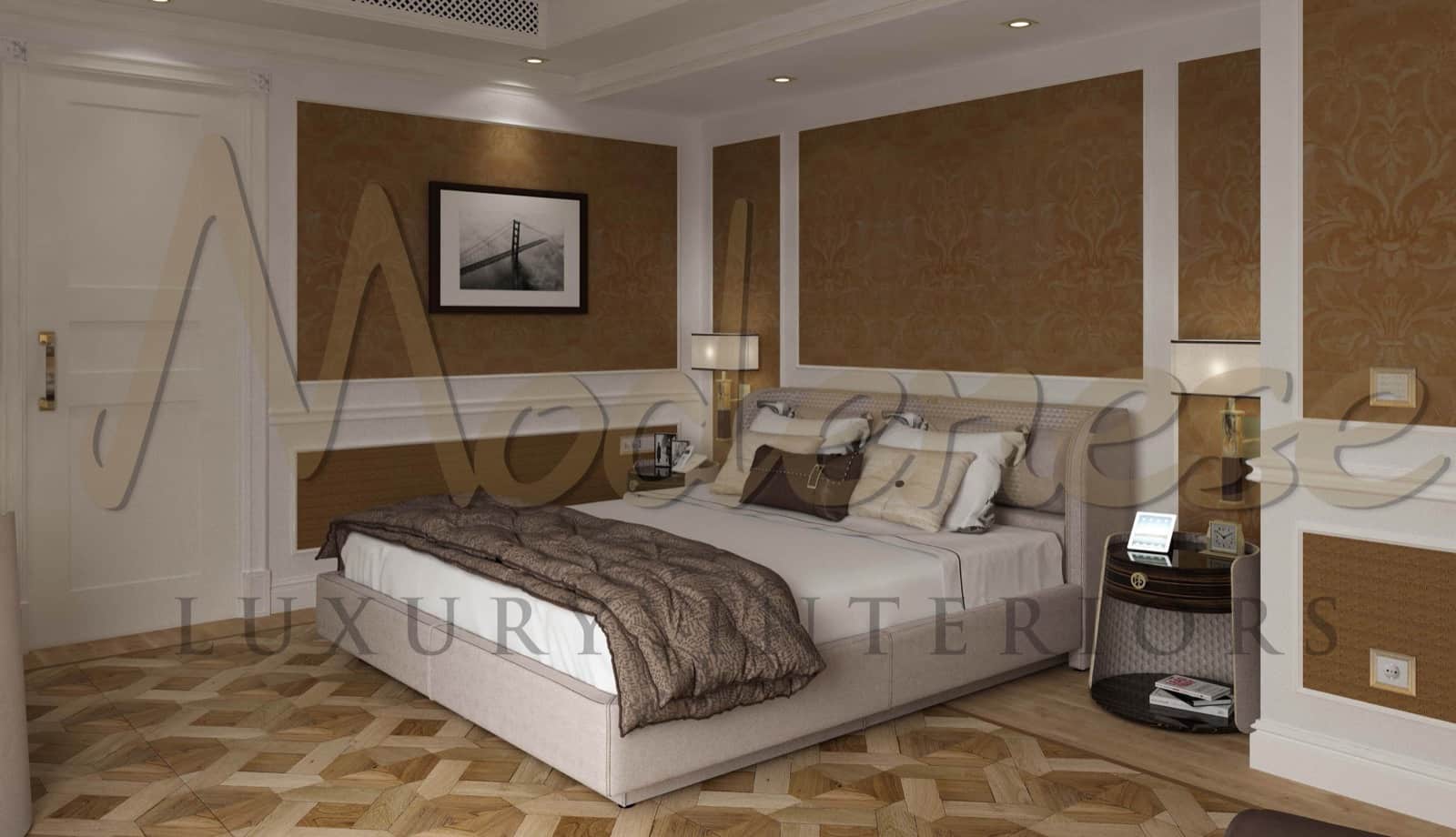 Gorgeous Home Decoration
Modenese Luxury Interiors converted the walls into focal areas by adding warmth with marble accents. Our great outside execution reflects our inside design victories to produce a gorgeous look. We interact with our clients all over the world to realize their ideal house in unique ways using our plan focuses and centers. Our approach to interior design in London is unlike any other. The homeowners picked us as their interior design business primarily because the corporation values the quality of buildings we make. Modenese Luxury Interiors is one of the best interior design firms in the world. Almost any solution a customer would want is provided by the business. Modenese Luxury Interiors is well-known for its high-quality design. Modenese Luxury Interiors' elegant style.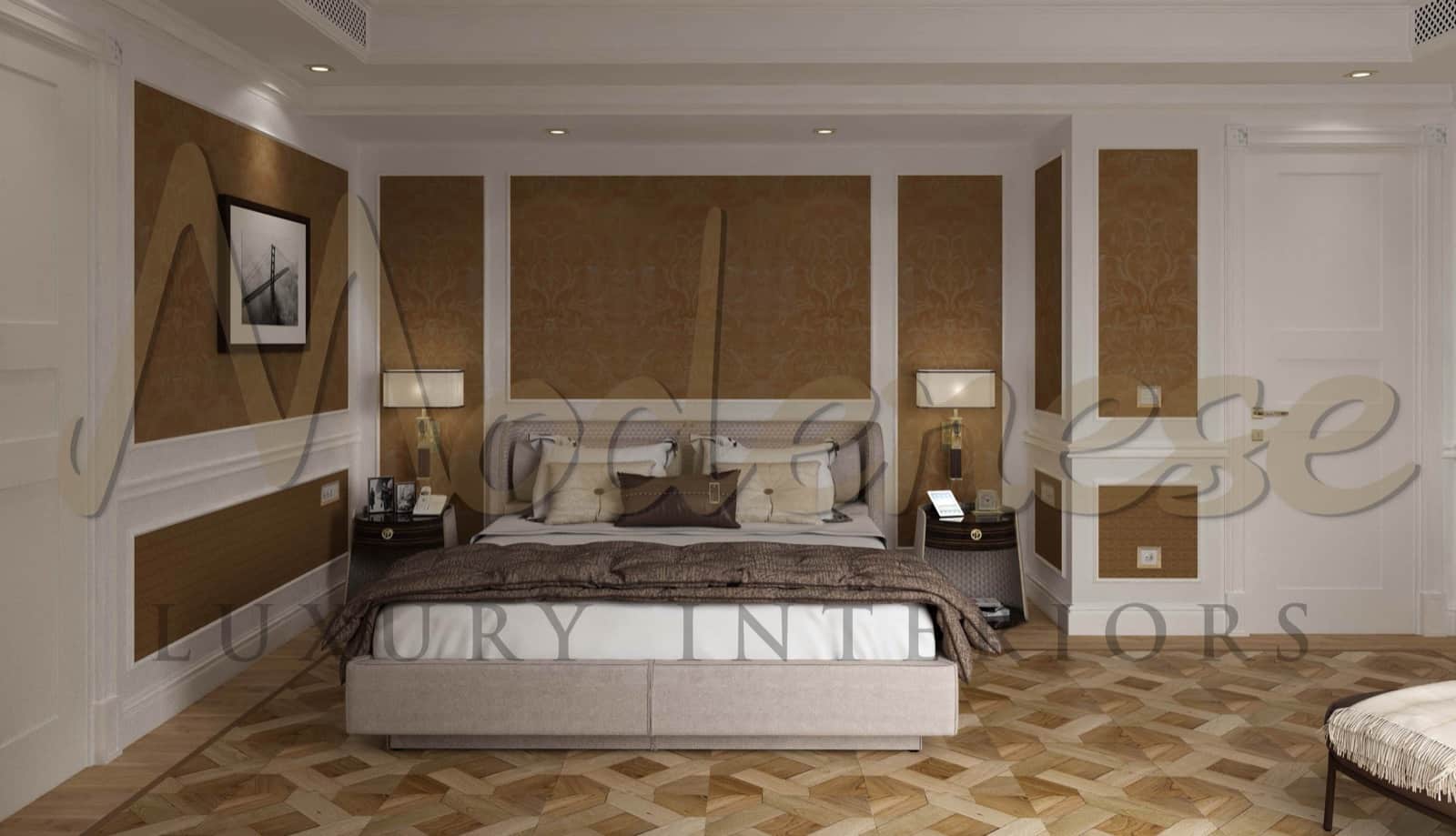 Cozy Bedroom Design
This stunning full-on house design emanates a contemporary but opulent ambiance. A one-of-a-kind interior design that is both original and gorgeous. We employ a number of strategies to maximize the effectiveness of the outstanding design. Because we believe that our creative designers can develop the best designs for the family, the colors are a blend of grey and cappuccino. It makes no difference whether it's inside or outdoors. We provided a high level of life for everyone. We know you want the greatest designs for yourself and your family. We research each topic and provide the best drawings and design execution possible. We believe it should start from inside. We are excited to work with you since we share your aim. This is why we advocate for premium designs, both inside and out. This is to ensure that everyone lives happily ever after! We are undeniably specialists in every field! Have a fantastic home with the assistance of experts from Modenese Luxury Interiors, a world-renowned architectural and interior design organization! We are here to provide you with just the best! Modenese Luxury Interiors offers not only quality but also affordable services.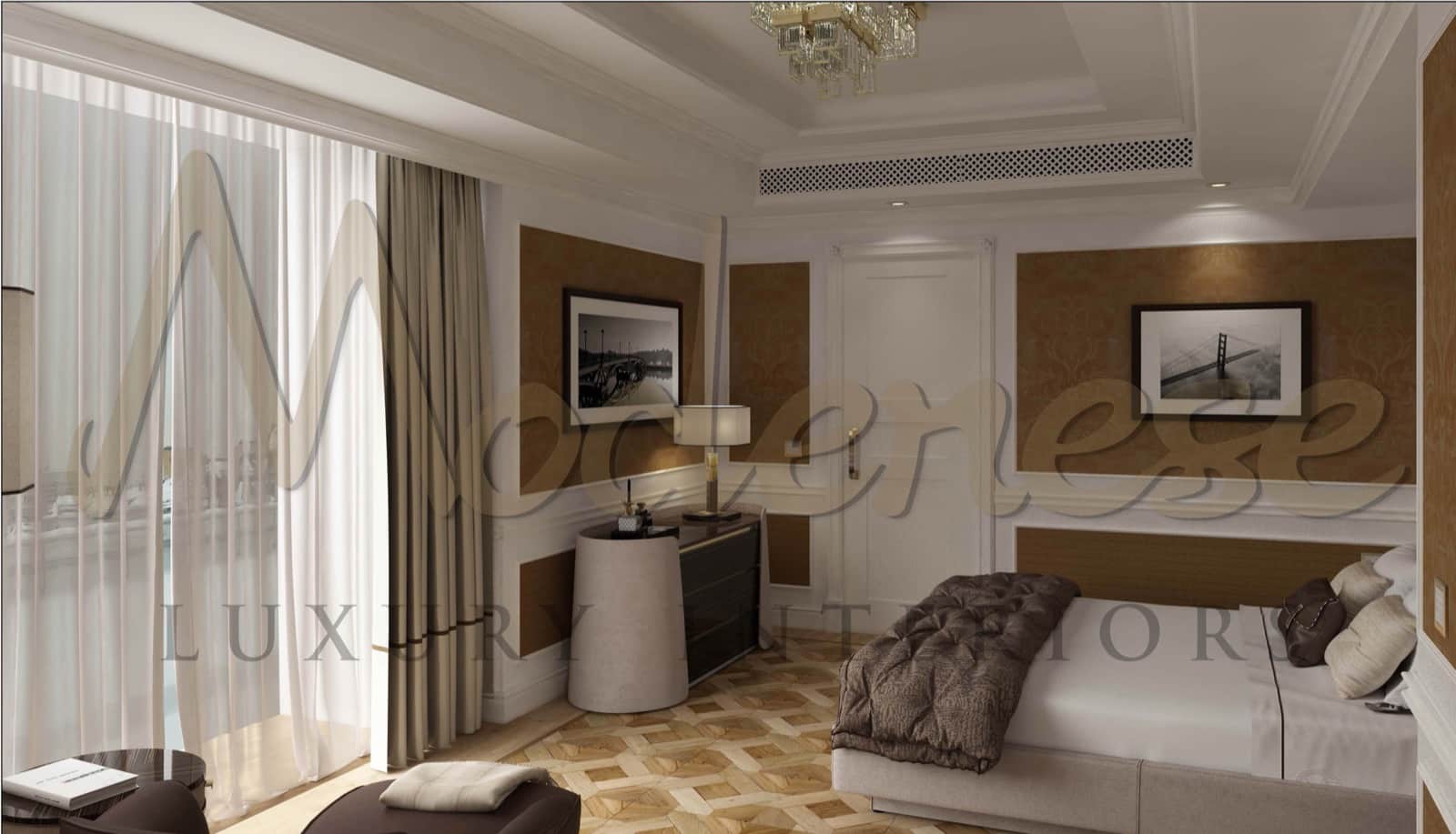 Top Interior Design Company In London
We will continue to give incredible luxury and extravagant designs that are not only world-class but also utilitarian and extremely beneficial. When it comes to designs that suit your desire fantasy houses, Modenese Luxury Interiors, which has various offices across the world, is the greatest alternative. View our extensive design portfolio as it may inspire you for your next interior design project. When it comes to exquisite design, there is just one firm to choose! Modenese Luxury Interiors offers the most opulent interior designs you can conceive. Details are important to us! Extravagance and luxury are important considerations in the design of Modenese Luxury Interiors!
Visit our online showroom