Sophisticated House Project In Saint Petersburg
Modenese Luxury Interiors finds innovative solutions for the realization of your dream house, apartment, or design high-end repairs thanks to a professional approach. Years of expertise designing top interiors for homes, flats, workplaces, and hotels, as well as a complete understanding of new technologies, ensures collaboration that will offer you joy. Luxury and comfort, combined with a distinct personality, is now the most valuable in interior design, according to Modenese Luxury Interiors.
Gorgeous Classical Hall Design Idea
Pay close attention to the design of your hall, as it is the front of your house. This traditionally inspired hall design with stained glass embellishments will wow your eyes as you enter a home of exquisite style. This is a classic design with a few variations in the concept to make it appear distinct and tailored to the client. Your home's design will stay on trend thanks to the fashion-forward style and design. Everyone will fall in love with your property because of its eye-catching touches. All of this is made possible by the enthusiasm and dedication with which the experienced designers of the Modenese Luxury Interiors company work.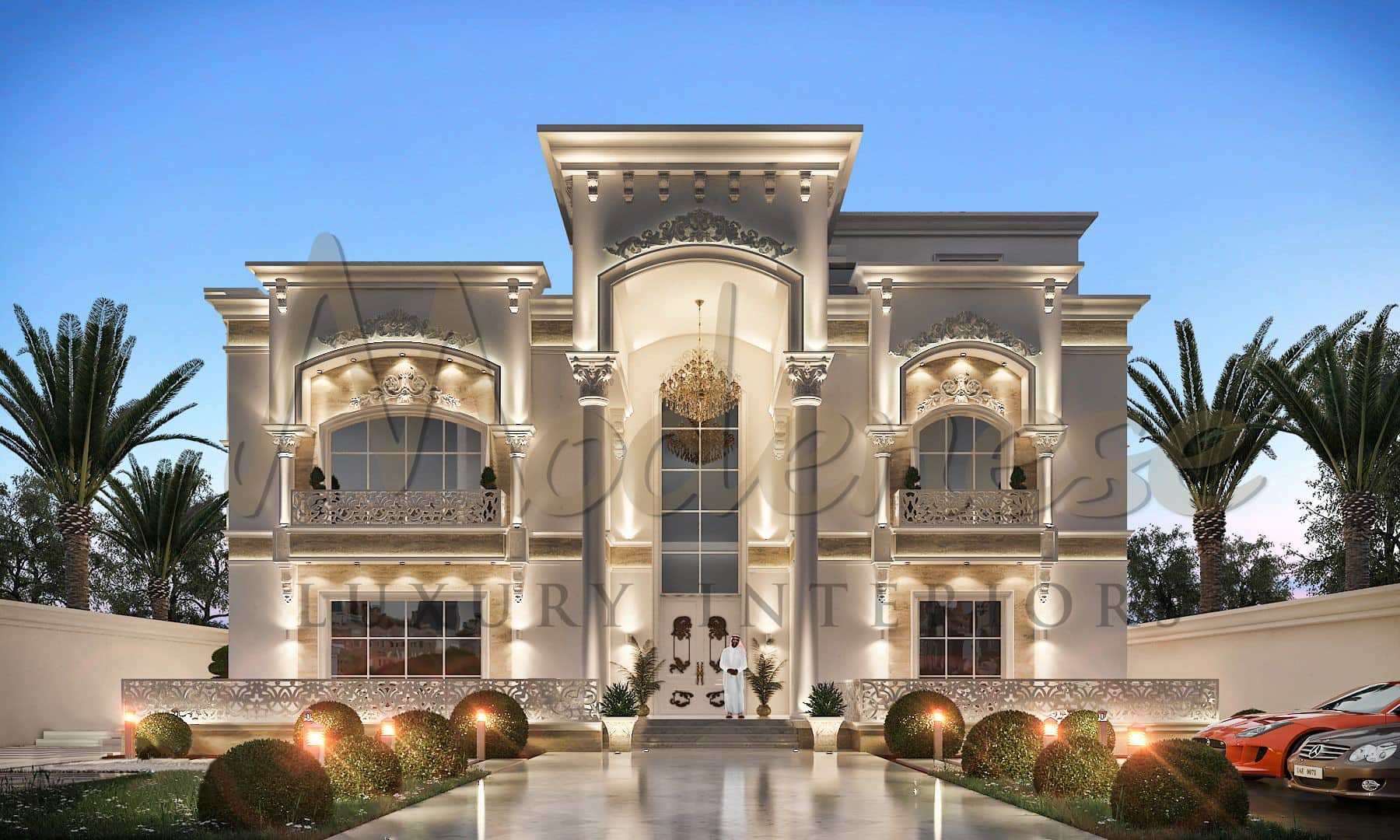 Stunning Exterior Design For Private House
Modenese Luxury Interiors is the greatest source of excellent designs in both exterior and interior decor, from high-rise structures to huge luxury homes! Classical, exquisite, and full of well-considered pieces! The furniture pieces are complementary to one another, demonstrating our skills of professional interior designers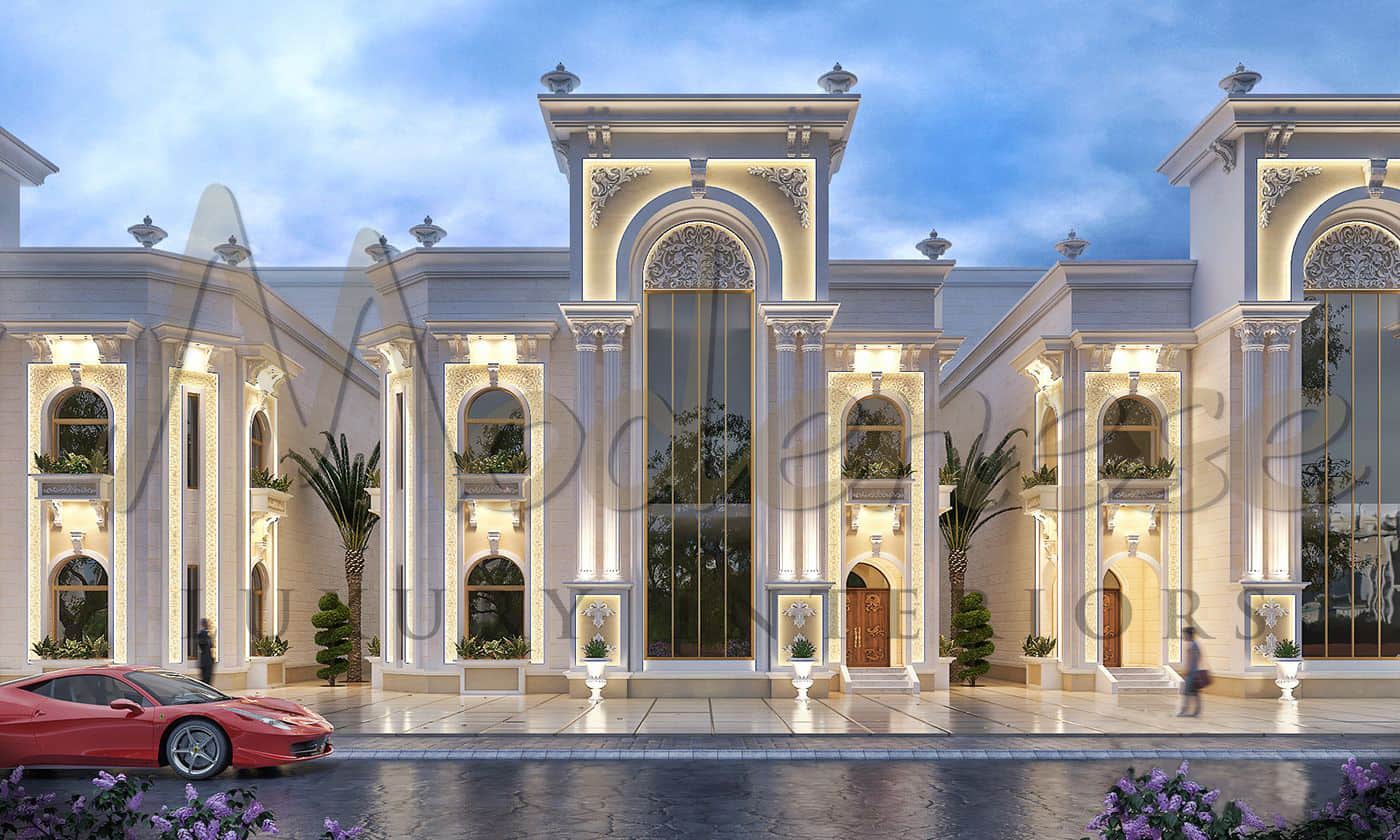 Superb Hall Design With Amazing Classical Staircase
The staircase in the entrance interior could be the focal point. The design of stairs is included in traditional luxury villa projects by Modenese Luxury Interiors. A white marble staircase with a gorgeous wrought-iron balustrade is featured in this project. The most spectacular staircase design is a traditional one in royal palaces. A set of artistic style details will be very well organized in a unique shape. The staircase design, like the rest of the house, must be made of high-quality materials and finished to a very high standard.
Visit our online showroom