Amazing Boys Bedroom Design For Villa in London
Designing a boy's bedroom has particular challenges. While you may wish to avoid the neon walls, superhero bedding, and heaps of toys, the resident of the room may have other intentions. While it may be tempting to give in to your child's demands, remember that his tastes are still growing. There are also various fashionable approaches to meeting in the center with concepts that are both new and refined. A boy's room may be styled to reflect his personality, from vivid wallpaper to funny furnishings.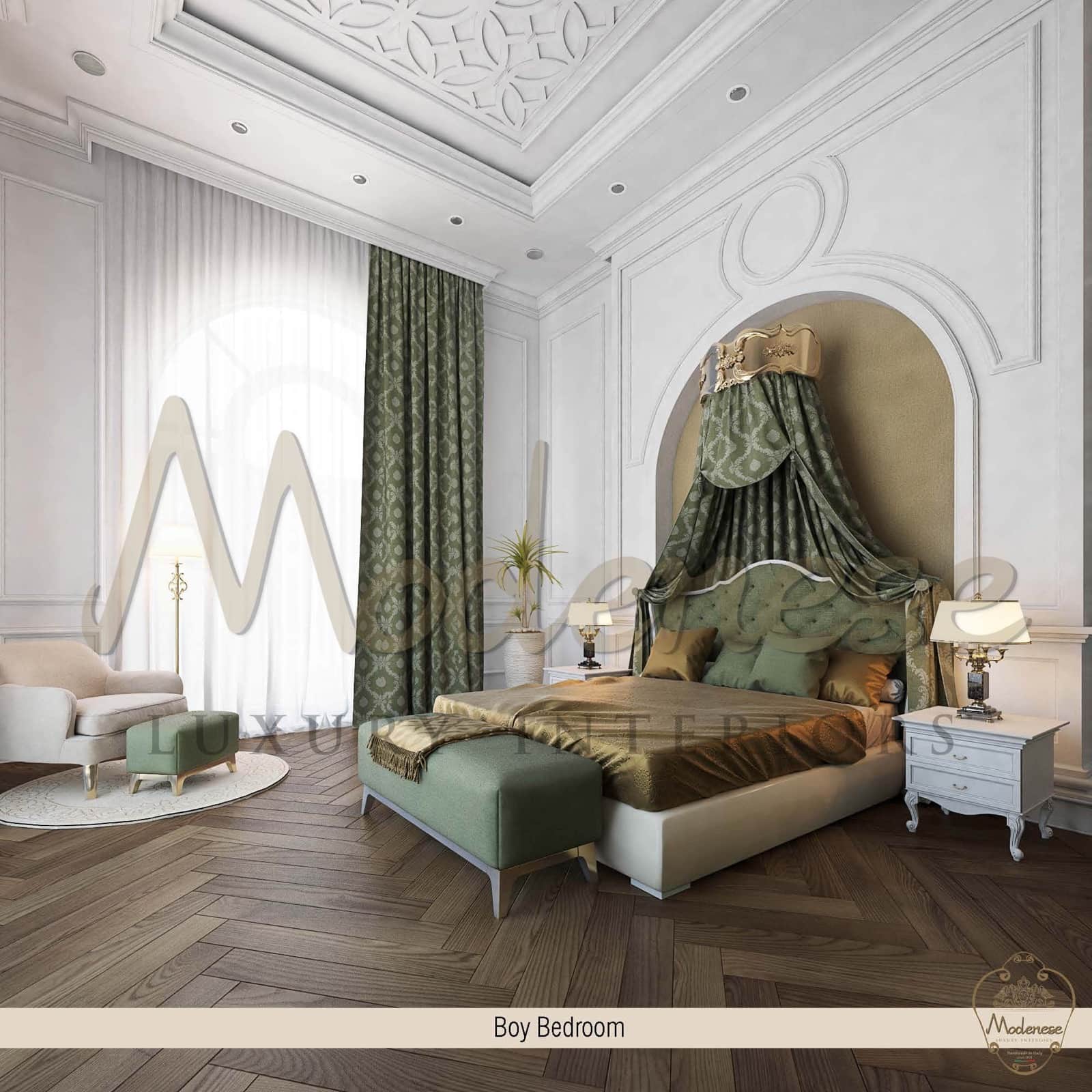 Gorgeous Boys Bedroom Closet
To begin with, a child's bedroom should be a pleasant place for them to spend time, play, and learn, while still being utilitarian in terms of storage. Because children's storage needs change as they grow, children's wardrobes are designed with future storage needs in mind to ensure you get the most out of your wardrobe designs. A wardrobe set for younger children contains a combined hanging rail with a low-level rail for smaller children to begin choosing and putting up their items, shelves for toy and book storage, and a chest of drawers for underwear and apparel.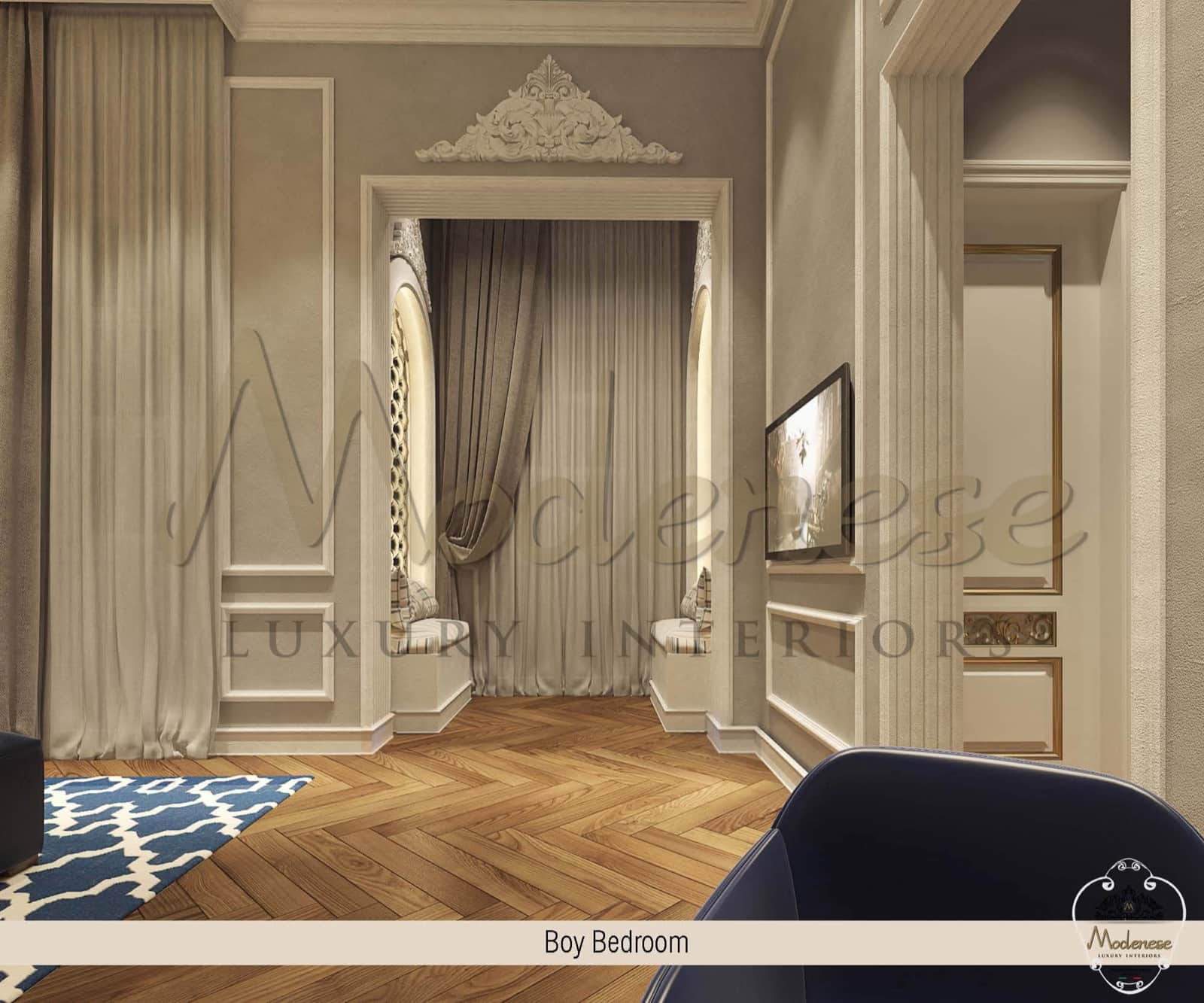 Luxury Boys Bedroom Design
Boys and their toys is a really realistic remark that begins with their bedroom collections of must-have games and toys. A boy's bedroom is his den, and the electronic world has penetrated it with TV screens, laptops, ipads, and PCs for the most part. Our wardrobes with TV space combine storage with a variety of colorful wardrobe doors ranging from blue bedroom ideas to hinged black wardrobe doors and stylish grey sliding doors for larger bedrooms. Wardrobe interiors ensure that electrical equipment and computer games are neatly stored on shelves, with practical storage supplied by wardrobe internal drawers beneath the TV area, all of which are hidden behind wardrobe doors. Clothing is hung on rails, and compartmentalized storage allows for multi-functional storage of clothes, shoes, books, and toys.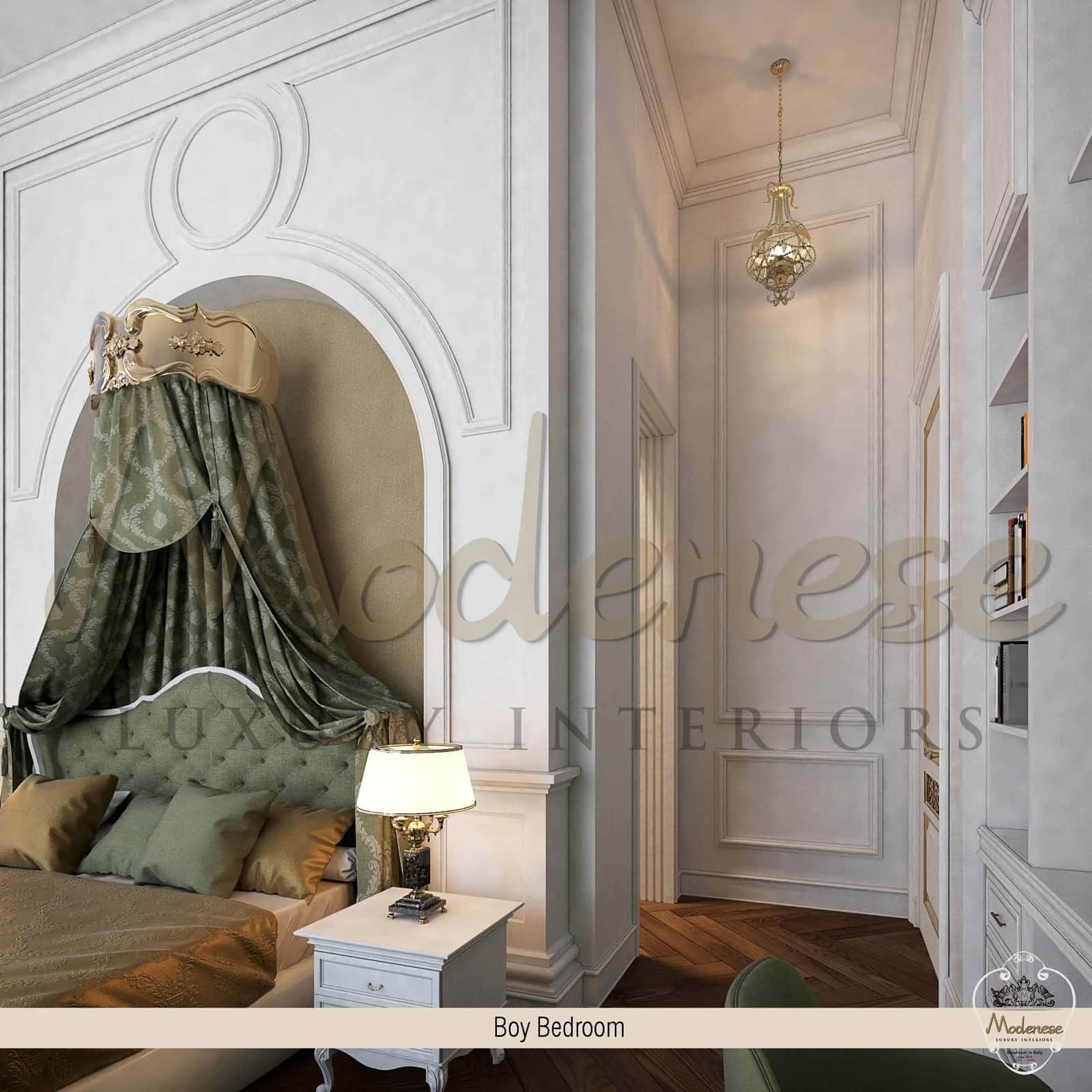 Boys Room Design Idea
A mid sleeper bed, which comes in a range of styles, colors, and design possibilities, is the ultimate combination of sleep and play. A terrific space saver that meets the child's need for a comfortable and safe night's sleep while also providing a fun and functional furniture alternative for boys and girls. Mid sleeper and cabin beds include ladders or stairs and provide a cool location beneath the bed to neatly store belongings in drawers or on shelves, play, or store a mattress for the occasional overnight stay. When positioned precisely at the perfect height, a mid sleeper bed frees up valuable floor space to create a calm chill out zone to read, play games, or have a fun location to rest on bean bags and speak with friends.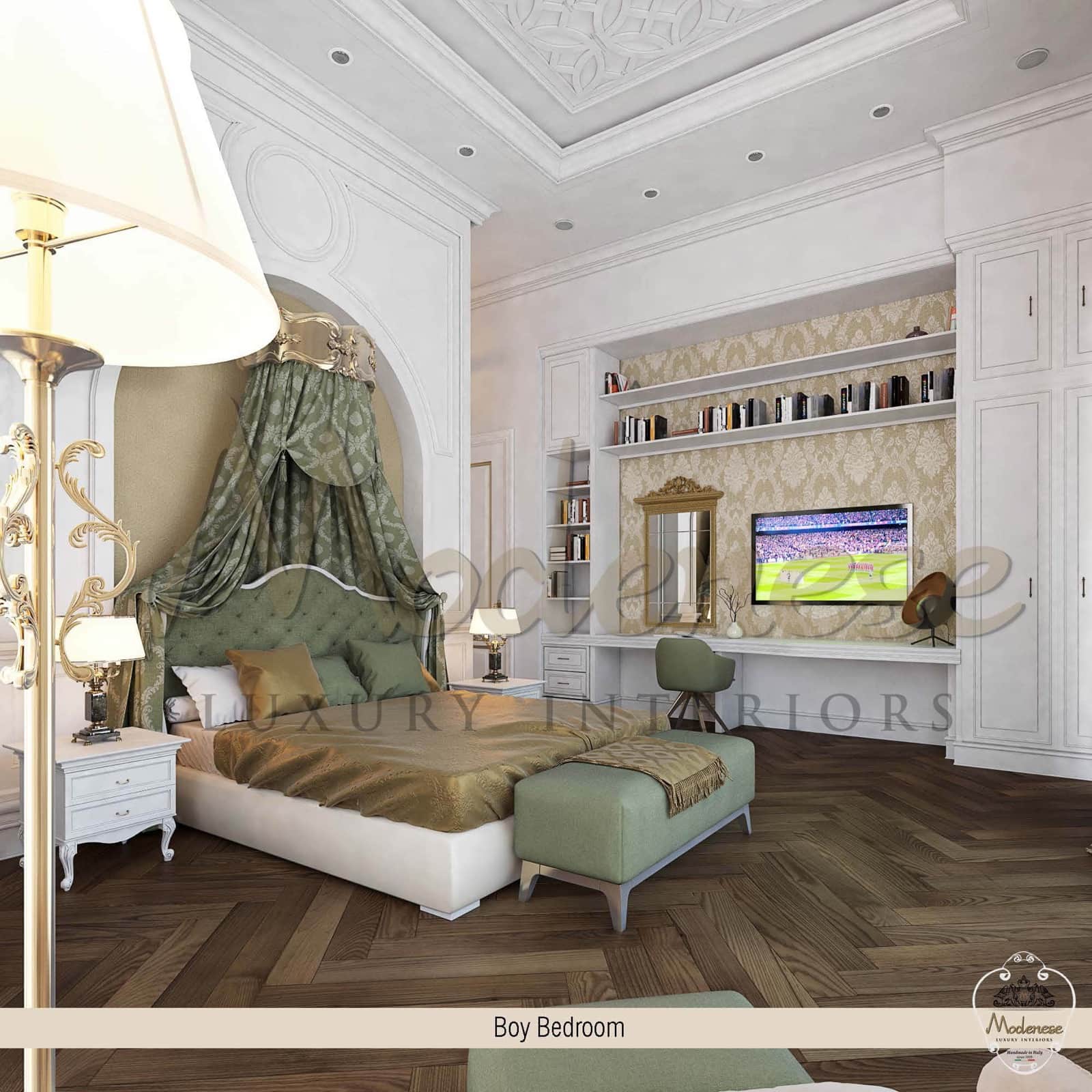 Gorgeous Boys Bedroom Design
When designing a boy's bedroom, we try to keep things simple. Choose timeless colors — blues, grays, or neutrals — to allow you to be more creative with soft furnishings and artwork while ensuring that the room does not need to be repainted as the child grows. We want colors that will provide us with serenity and tranquility, as well as cocoon us while we sleep, and blues and greens may help us with that. The colors of nature and the outdoors are fundamentally soothing. Warmer blue and green wall colors are perfect for relaxing bedroom themes. While textiles might not be at the top of a boy's dream bedroom wish list, adding rugs, throws, and cushions to a space adds tactility – and they're also wonderful for building dens.
Visit our online showroom