NEW INSPIRATIONS FOR LUXURY BEDROOM DESIGN
Gorgeous bedroom interior design
Every design execution for a luxury bedroom interior design has been upgraded by Modenese Luxury Interiors. This design idea aims to emphasize the class and elegance that is necessary while also adding extra coziness and a calming atmosphere to any bedroom's environment. Modenese Luxury Interiors has created the most serene and opulent bedroom interior design with the help of the best design concepts and fresh design inspiration. Bedrooms, in contrast to other important parts of residential buildings, require the ideal type of interior design that includes the best calm and restful ambiance. Although it must adhere to a concept design, bedrooms might seem better when they have been tastefully designed to reflect the owner's lifestyle and personality.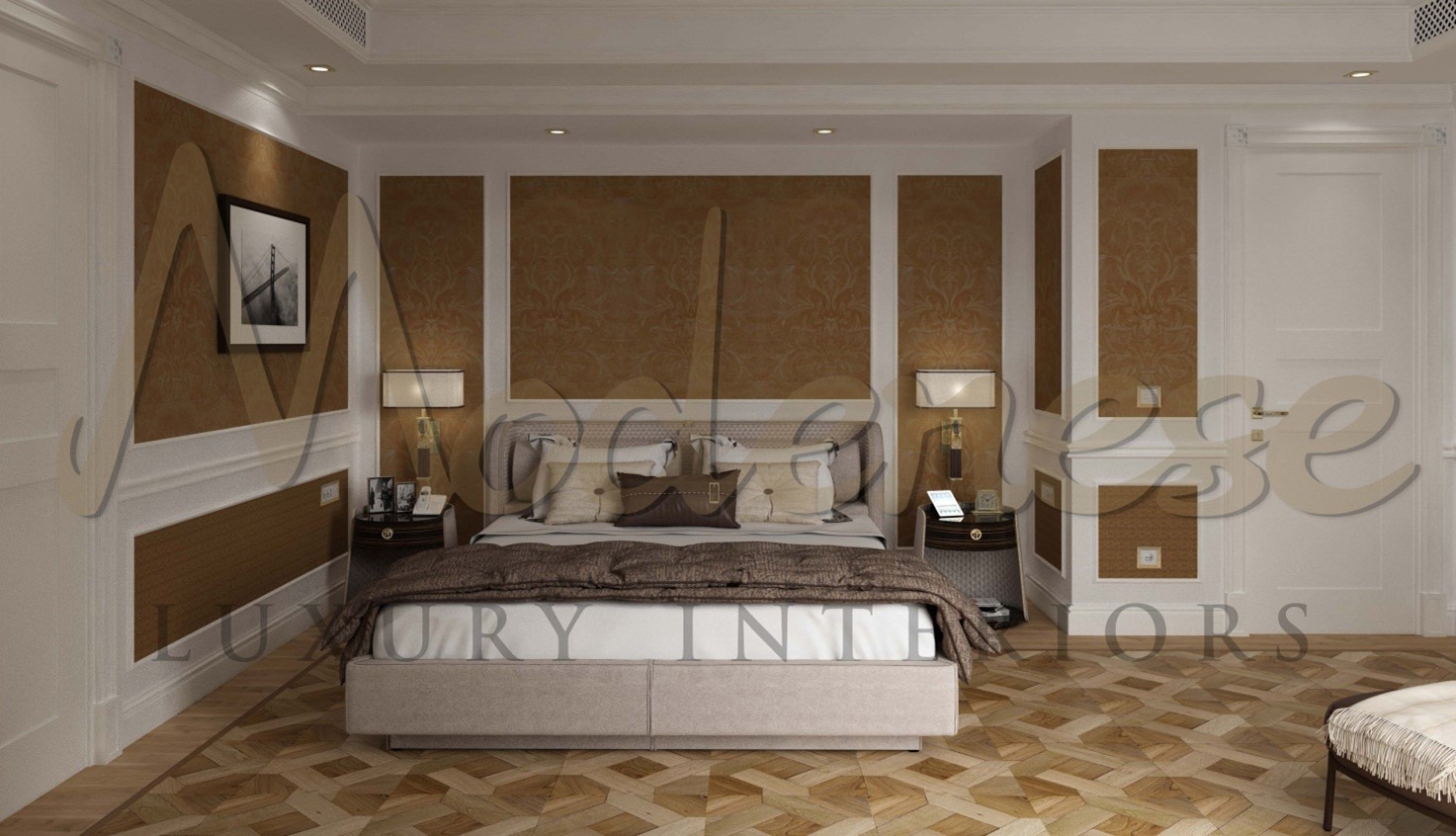 Nothing could be more gratifying than getting a good night's sleep in a gorgeous bedroom that is filled with the things we cherish and find inspiring. The Modenese Gastone Luxury Interiors team always makes sure to understand the specific concerns and needs of the client before implementing any bedroom design, as these will serve as the foundation for the big concepts and fresh design inspiration needed to create the entire bedroom. The chosen colors in this opulent bedroom decor are all from a neutral color scheme, adding the fanciest touches of glam.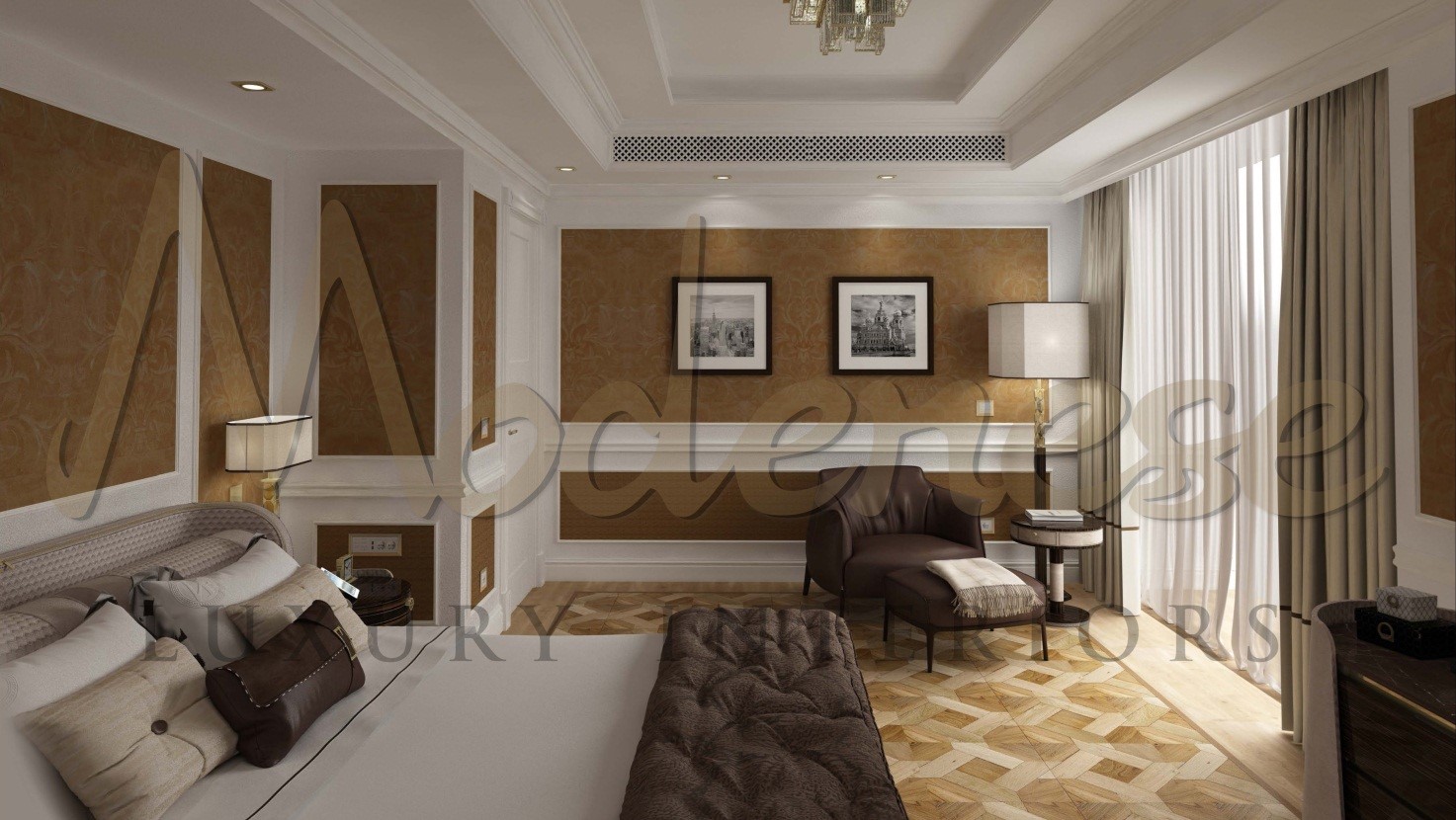 The Modenese Luxury Interiors team, on the other hand, has pledged to execute a collection of masterpieces that are all made up of premium class materials and high-quality finishing when it comes to the selection of every furniture design.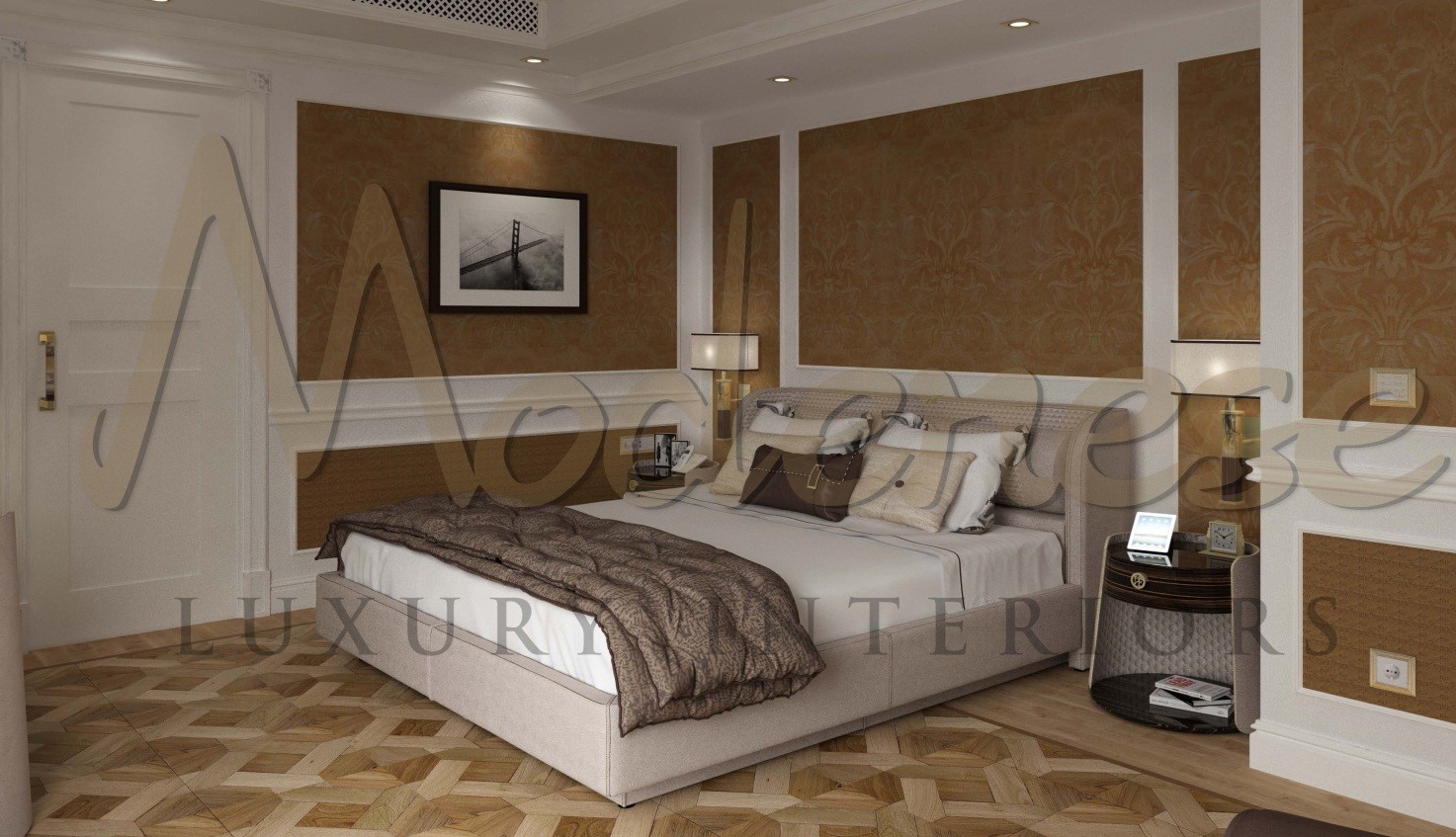 But what truly stands out about this stunning bedroom interior design is how the lighting equipment has been arranged and shaped in just the right way. Putting up the proper blend of brightness for any bedroom interior will naturally produce a great kind of glam and calmness as required, which has been perfectly done in this bedroom interior design, according to recent studies by the Modenese Luxury Interiors team.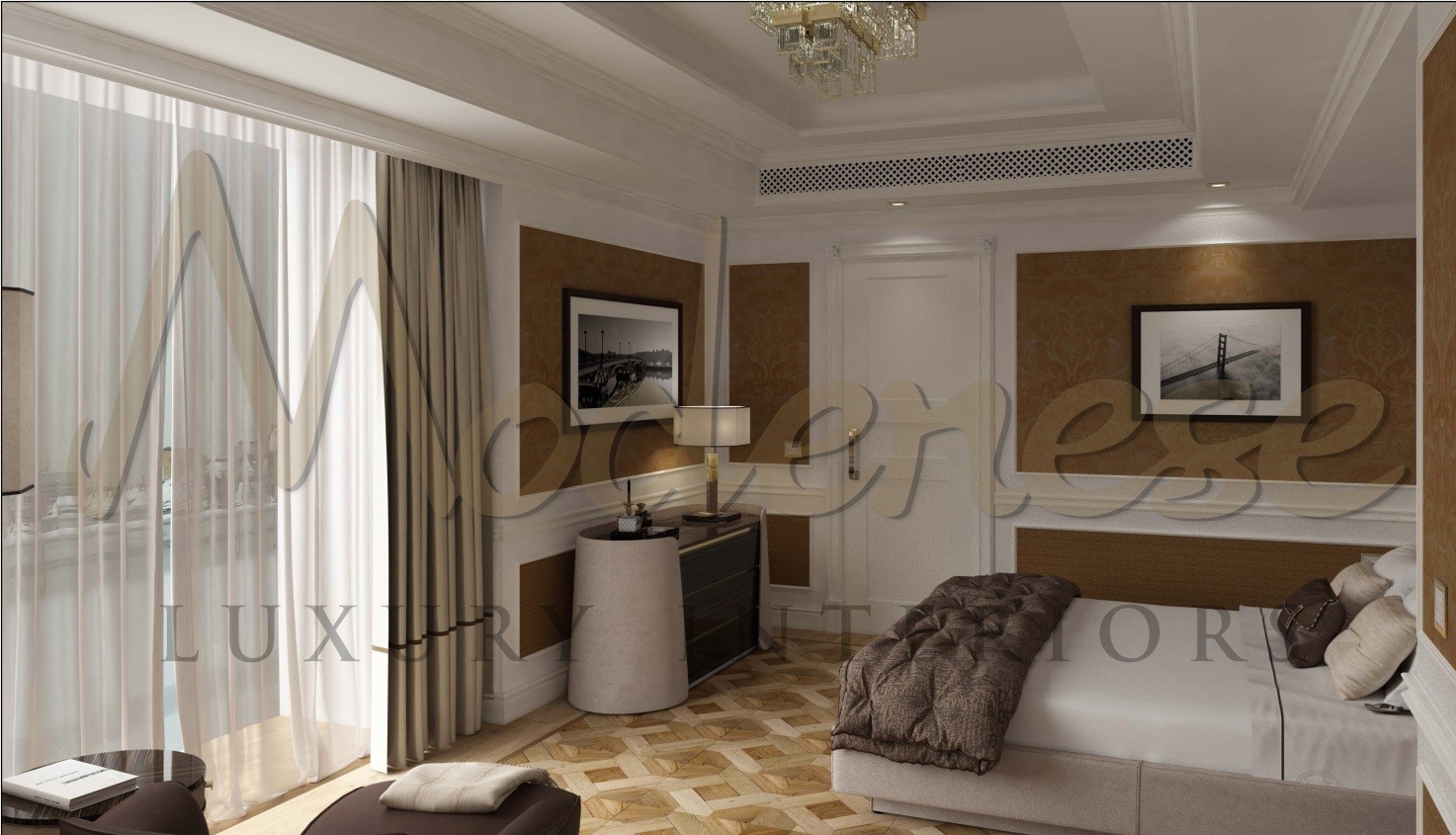 The elegant and charming round chandelier design adds to the overall opulence of the bedroom interior design. Instead of installing side table lamps, Modenese Gastone Luxury Interiors placed a spectacular hanging chandelier that matches the chandelier and is also composed of crystal beads. This opulent bedroom design gives access to the outside through large glass doors that are decorated with imaginative gypsum sculptures.
The design team chose the finest and highest quality cloth for the entire block curtain design. Modenese Gastone Luxury Interiors chose the ideal piece of art to properly flank the bed for a more dramatic accent and to promote relaxation. The new design inspiration for the bedroom is to create the optimum form of comfort and relaxation with a total coziness and calmness in style rather than merely focusing on luxury and style.
Visit our online showroom