MASTERPIECE IN THE ELEGANT DINING ROOM
ELEGANT AND BEAUTIFUL DETAILS FROM THE FLOOR TO THE CEILING
Patterns last a lifetime. It may transform a space into a work of art unto itself. When you use patterns, your space will resemble a piece of art with exquisite intricacies. A pattern is interesting to look at. It has the potential to make an enormously grand effect on the interior design. It is not surprising that your home will have a space full of beautiful masterpieces if you use a cool pattern.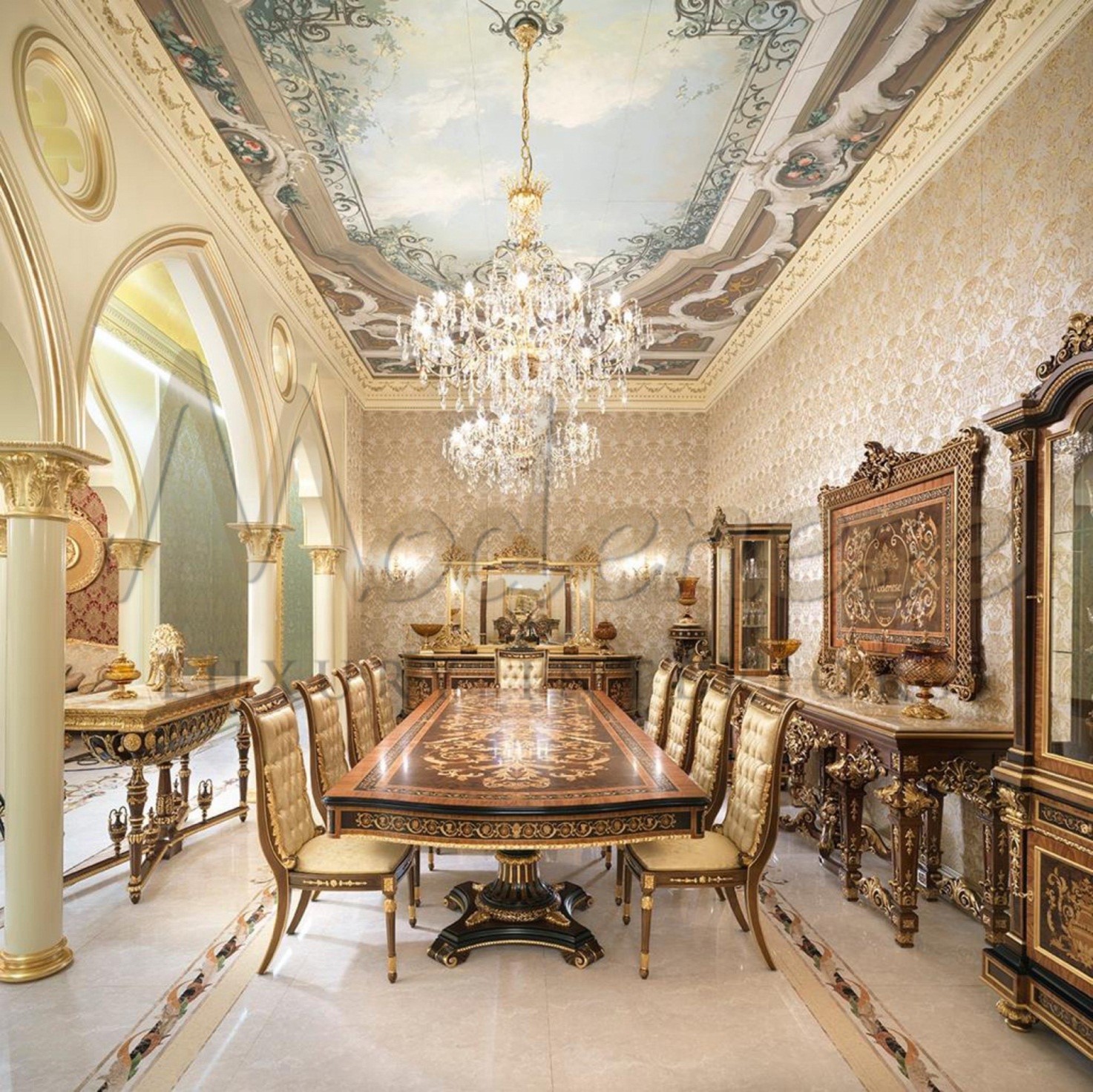 A stunning chandelier design that complements the interior was also produced by us. With the additional light, the space is transformed into a stunningly gorgeous, one-of-a-kind, and opulent design. This interior design oozes elegance in every single detail. If you enjoy traditional and opulent decor with lots of details, you will adore this place. Here, your passion for art will be evident. And the designs that we have made for you are undoubtedly a magnificent masterpiece, a magnificent artistic experience, and breathtaking designs for your guests and family.
Additionally, we used the same patterns throughout the entire interior design. The designs are stylish and timeless from floor to ceiling. The floral designs are lovely. Amazing is the round table with many chairs. Every piece is exquisite. The best materials available in the area are used to cover each substance. The greatest game-changer in the interior design sector has always been Modenese Gastone Luxury Interiors. Each piece of furniture is made with premium materials that will undoubtedly create a luxurious dining room decor. Every opulent home also must have carpets. Add this lovely carpet to your home to create a cozy and wonderful atmosphere inside. Additionally, cabinets are constructed in a very traditional manner, giving the impression that you are in an ancient, lovely home with opulent modern elements.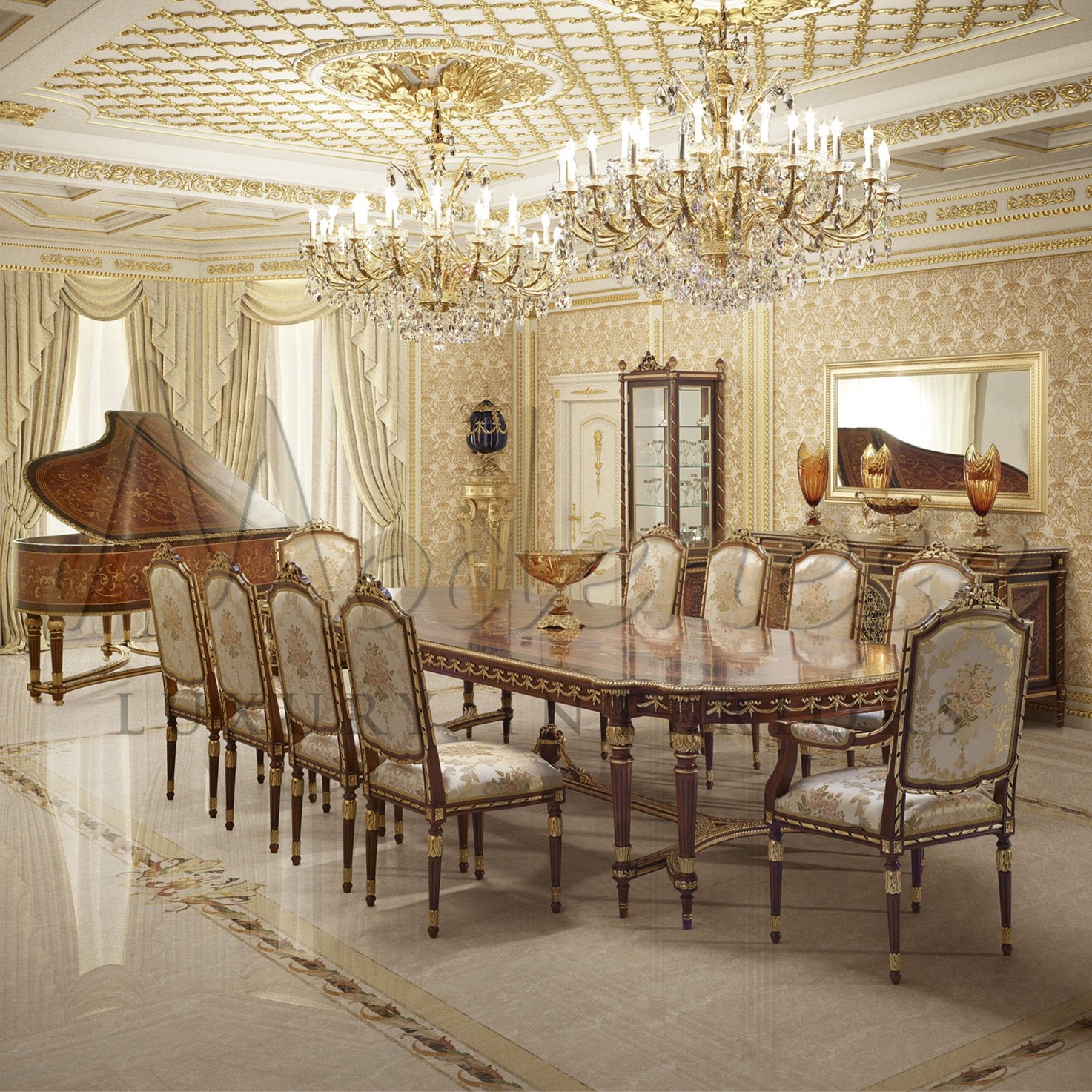 AWESOME DRESSES FOR A LUXURY HOME
From floor to ceiling, Modenese Gastone Luxury Interiors created a solidly patterned interior room decorating. The patterns are created with the utmost care to have an exquisitely gorgeous pattern in the most opulent style. In every way we can, Modenese Gastone Luxury Interiors develops patterns. Any type of design that you choose can be created by us.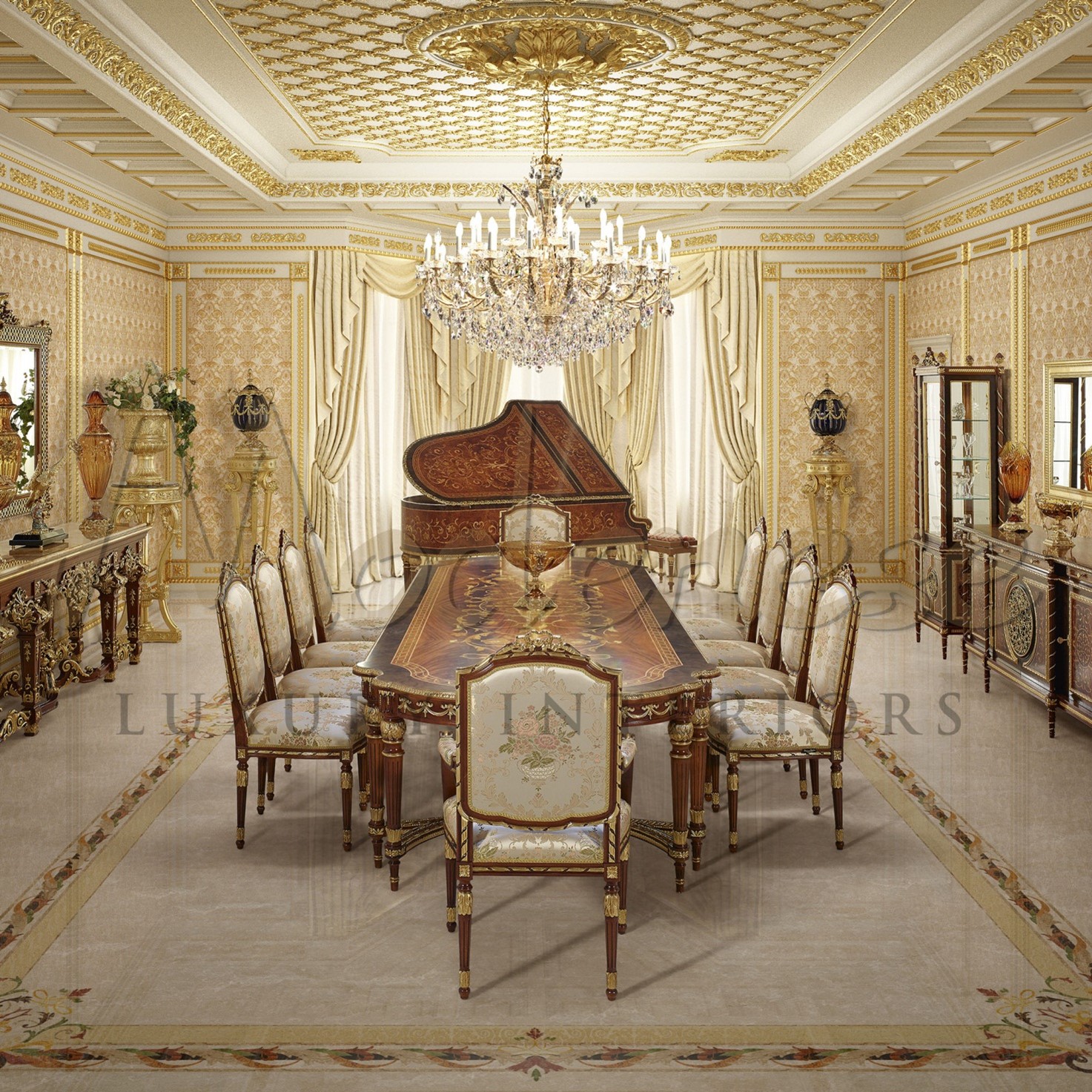 We are able to adapt it to your personality and traits. We are here to meet your needs and are eager to assist you both elegance and style in one. We are able to produce the most captivating design that your guests and friends will like. Come see us right away for the most incredible house for you and your family. We'll work with you to build the home of your dreams! We offer nearby interior design services!
Visit our online showroom