LUXURY DRESSING ROOM INTERIOR FROM MODENESE LUXURY INTERIORS
Delicate embellishments that have been meticulously developed. Entering this magnificent closet interior design is like to entering a famous luxury store. Every element, material, décor, and lighting is executed with a high level of flair and refinement.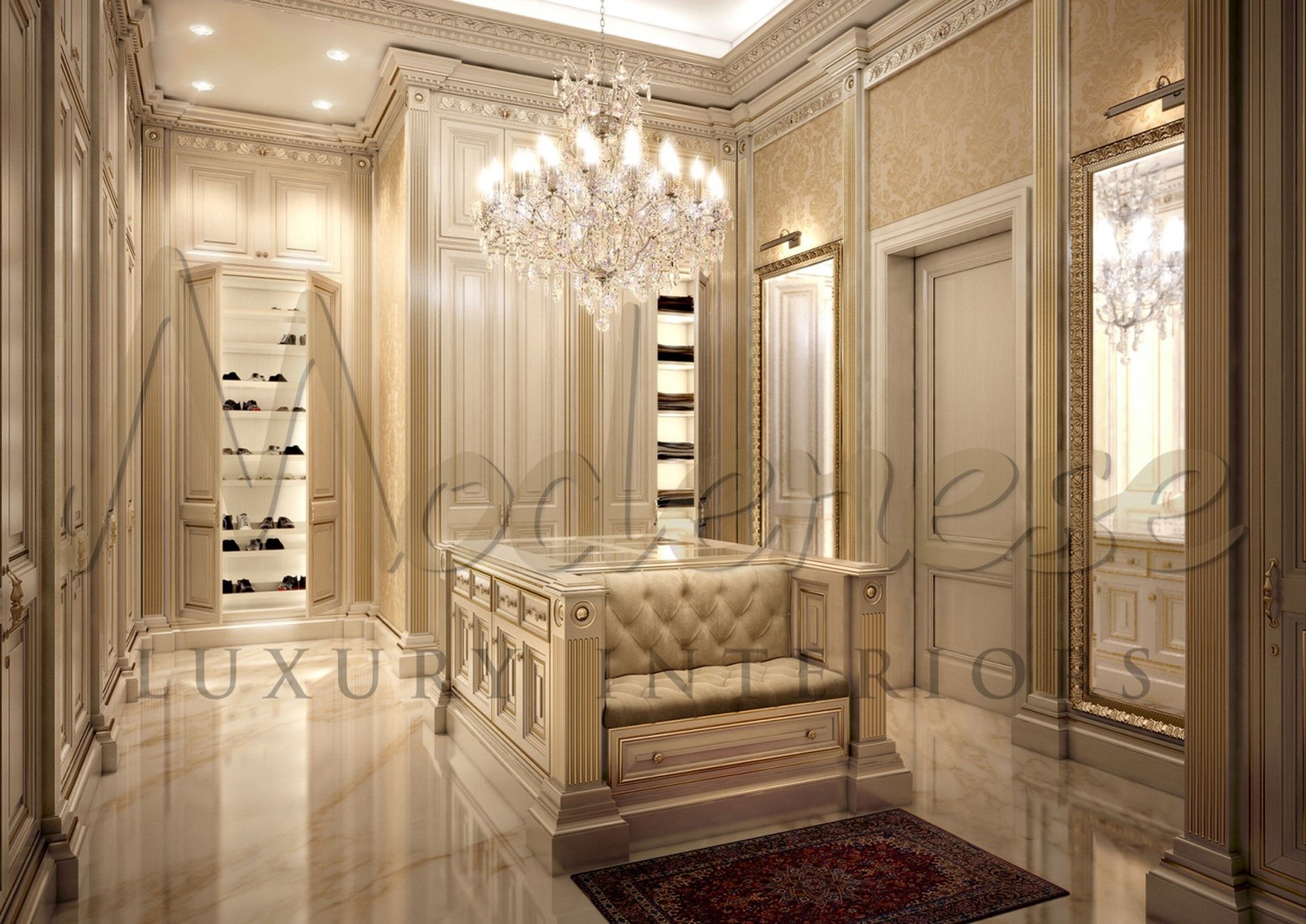 Modenese Luxury Interiors team has expanded its capacity to execute the most beautiful design that completely suits the full bedroom interior since it is positioned in an open space layout bedroom interior design. Sophistication in style, along with exceptional consistency in every design aspect, is what distinguishes and classifies this interior design.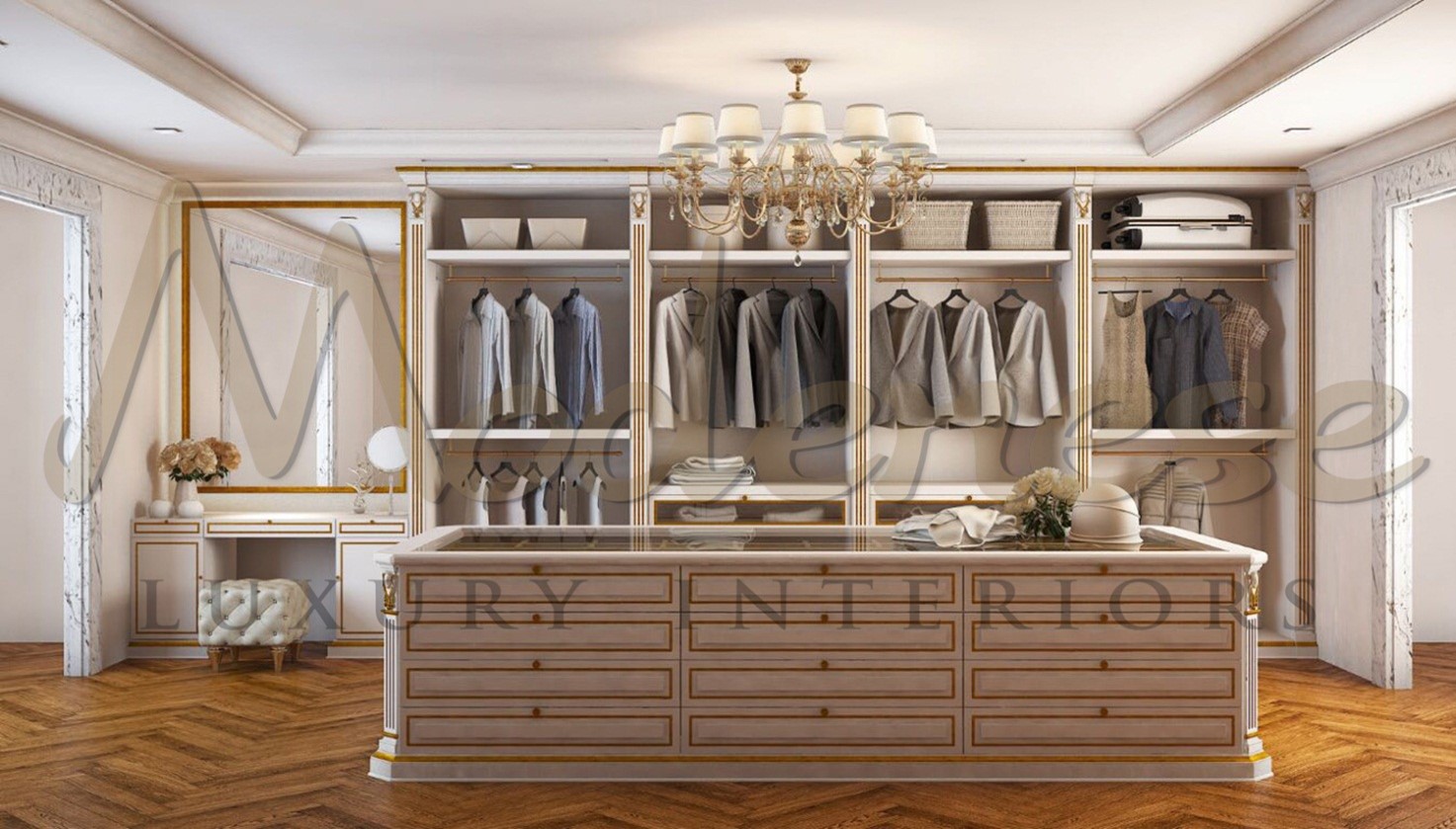 Wardrobe interiors are highly useful and effective because they preserve the quality and elegance of each trademark item by maintaining a very safe and comfortable temperature in the interiors. The closet is where we keep our most costly possessions, such as our most valuable jewels, luxury purses, and trademark shoes.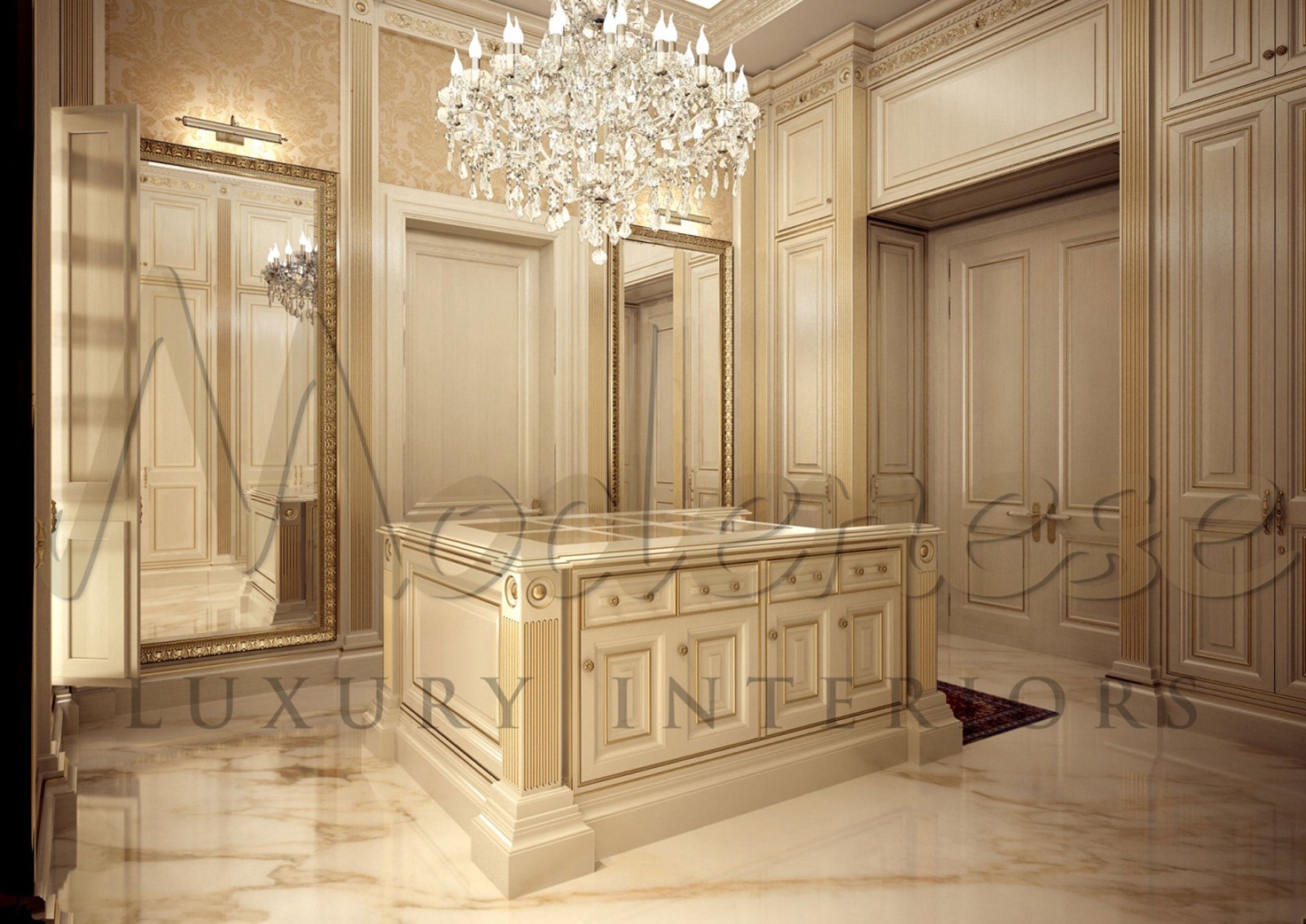 That is why having a clothing room is essential for every customer. Most owners also demand a more thorough design that properly matches their lifestyle, which greatly aids in the completion of a highly pleasant wardrobe interior design outcome. Using a clear glass door over drawers and cabinets makes it very easy to find everything, saving time and effort while keeping the wardrobe organized and neat.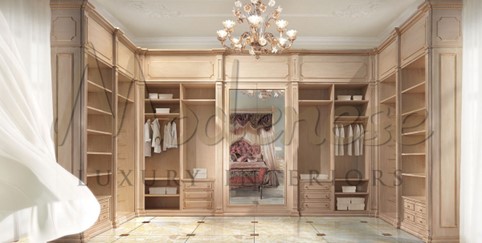 The necessity of design consistency is strongly suggested for an open space plan for a bedroom with its own closet and bathroom. Because it will not complicate the owner's desired style, mood, or theme. That is why the majority of the decorating, lighting, and colors that are included throughout the bedroom are being extended to the closet and bathroom design. Modenese Luxury Interiors is a highly regarded and recognized firm that provides the best quality joinery services for wardrobe interiors, cabinetry, and doors for any home project.
Visit our online showroom

[wps_collections link_to="shopify" limit="15" pagination="false"]