Best bathroom layout
Interior design for bathrooms and powder rooms always has a significant impact on a property. Whether we like it or not, individuals frequently spend a lot of time in the bathroom, according to the adage "The bathroom is the finest place to think." Even in social media, bathrooms are frequently mentioned since they make the ideal home location for selfies and mirror photos. Because of this, Modenese Gastone Luxury Interiors has upgraded all bathroom design implementations and developments. Bathrooms and powder rooms have been changed from the tiniest spaces in every household decor into the most spacious and inviting ones.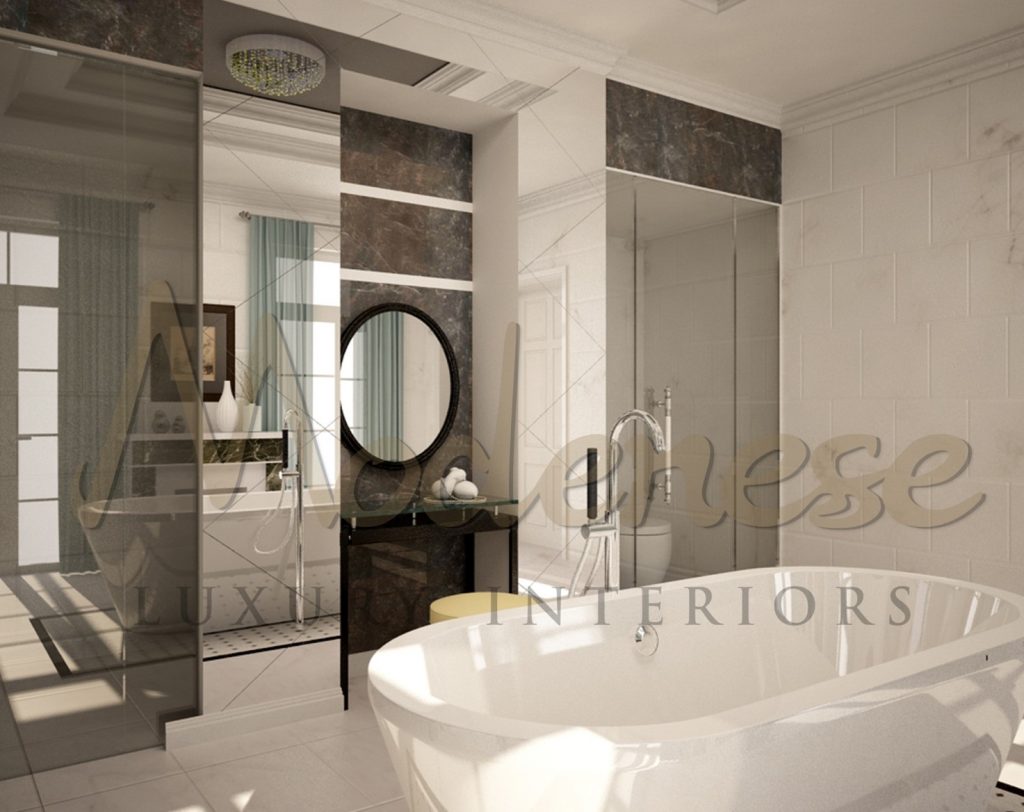 Since bathrooms are now one of the best expressions of every house interior, Modenese Gastone Luxury Interiors always makes sure to offer the most opulent design arrangement for every bathroom in order to create the most elegant style. Each and every design element has been carefully organized into the most exacting design implementations. Bathroom interiors are being designed in accordance with the concept design of the entire home project to obtain the best consistency in style.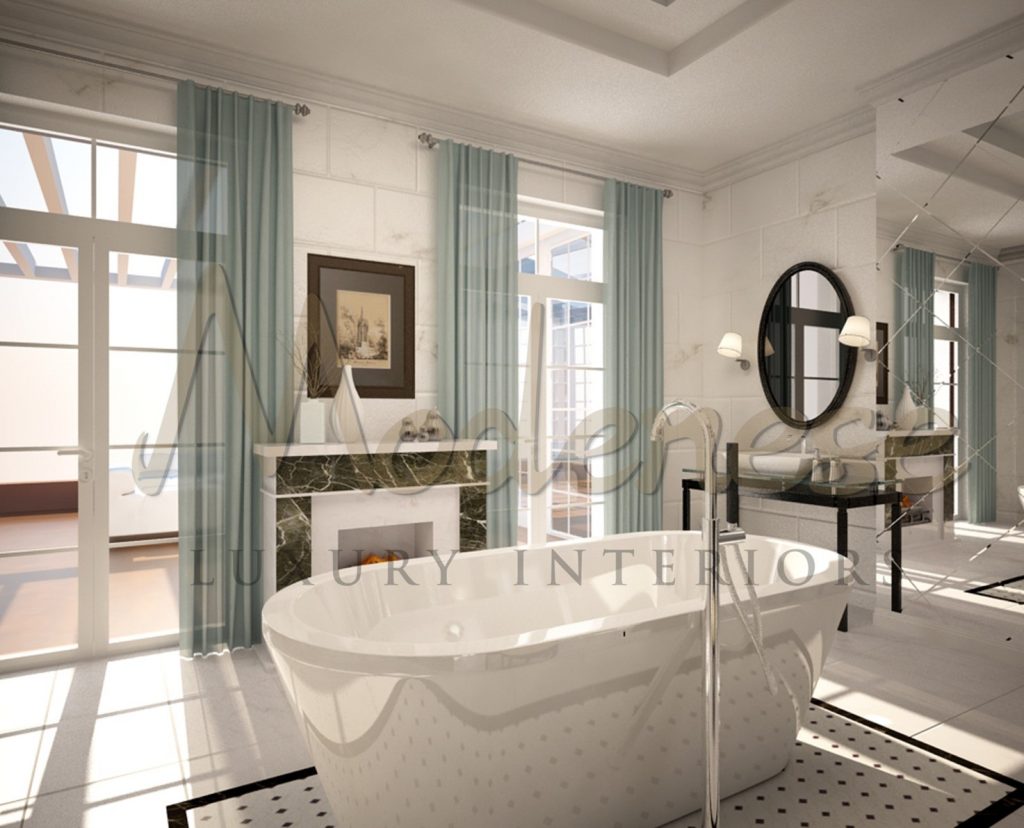 With Modenese Gastone Luxury Interiors, every bathroom will undoubtedly reach the most ideal design arrangement as it offers the entire design services and implementations. Choosing sanitary ware and complete bathroom materials is one of the most difficult tasks in establishing every bedroom décor. Modenese Gastone Luxury Interiors is well equipped to offer the whole supply for any needed concept designs or bathroom designs. For the comprehensive installation, fixing, and complete fit-out work solution for the bathroom to accomplish the exact design arrangement in accordance with every requirement, Modenese Gastone Luxury Interiors has the most qualified and expert staff.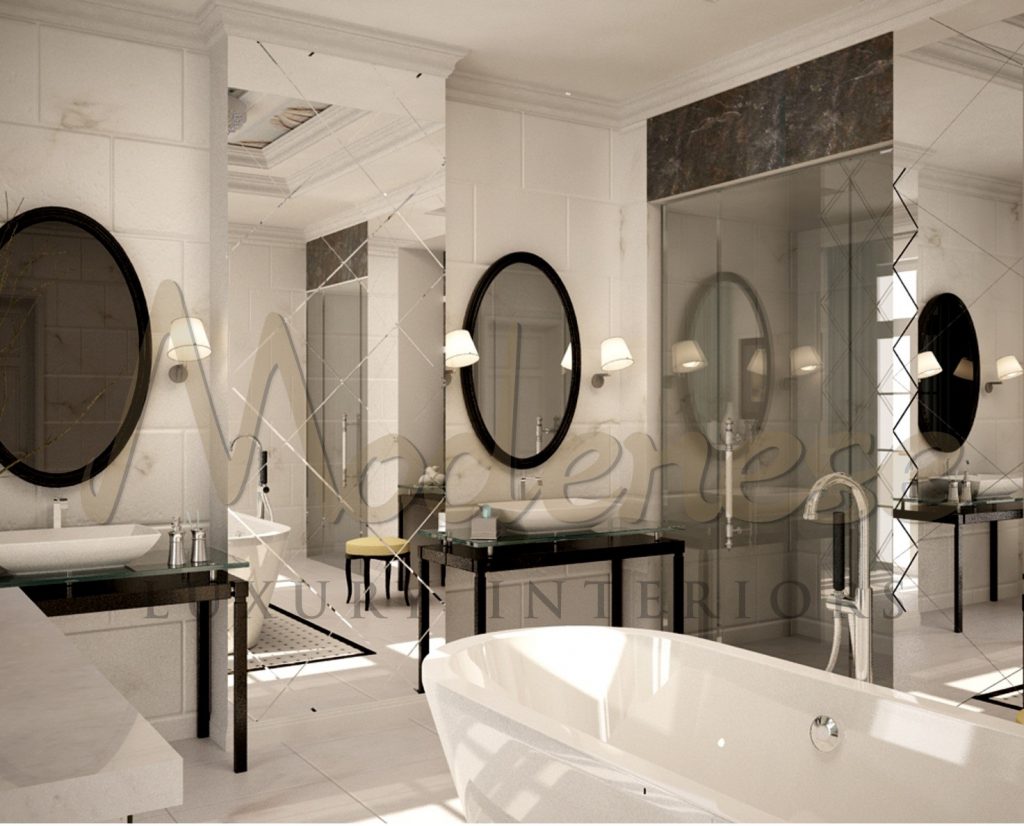 In order to obtain the ideal equilibrium across the entire bathroom interior, bathroom design advancements must be very well executed, just like any other places in domestic interiors. The most attractive bathroom design will undoubtedly benefit much from the ideal lighting design choice. Every bathroom will unquestionably attain the best design implementations with Modenese Gastone Luxury Interiors thanks to the best sanitary ware, bathrooms, up the finest selections of fantastic lighting design.
Visit our online showroom