INCREDIBLE OUTDOOR DESIGN
Stunning backyard design
Residential villas can be converted into the most incredible and astonishing designs, with a resort-style ambiance that can be very successfully done throughout the entire exterior design. As there will be an absolute requirement that can only be done by the professional and skilled Architecture and interior design team, the landscaping job was in fact just as difficult as setting up the entire interior design of the property. The centerpiece of the entire outdoor design will be the installation of a fantastic swimming pool. However, it is crucial to understand that swimming pools can be readily maintained if they have symmetrical, simple shapes because this will preserve the effectiveness of the entire swimming pool design.
Recommendations and ideas for decorating a pool:
The owner will benefit from long-term convenience and upkeep thanks to the simple and concrete design option.
Swimming pools for residential usage are used as extra recreation and as the main landscaping decoration; nevertheless, they shouldn't be too deep, especially if there is a young child in the family.
Pick the top materials of the highest quality that may be utilized in swimming pools.
For the best safety, avoid slick and extremely smooth surfaces, especially when choosing tiles or flooring for the swimming pool.
Ensure that the swimming pool's dimensions are perfectly balanced with the other outdoor design sections.
Swimming pools may be made to look quite appealing by adding various decorations, such as artificial waterfalls or fountains. • Most significantly, a drainage system needs to be installed simultaneously with the construction of the entire residential structure.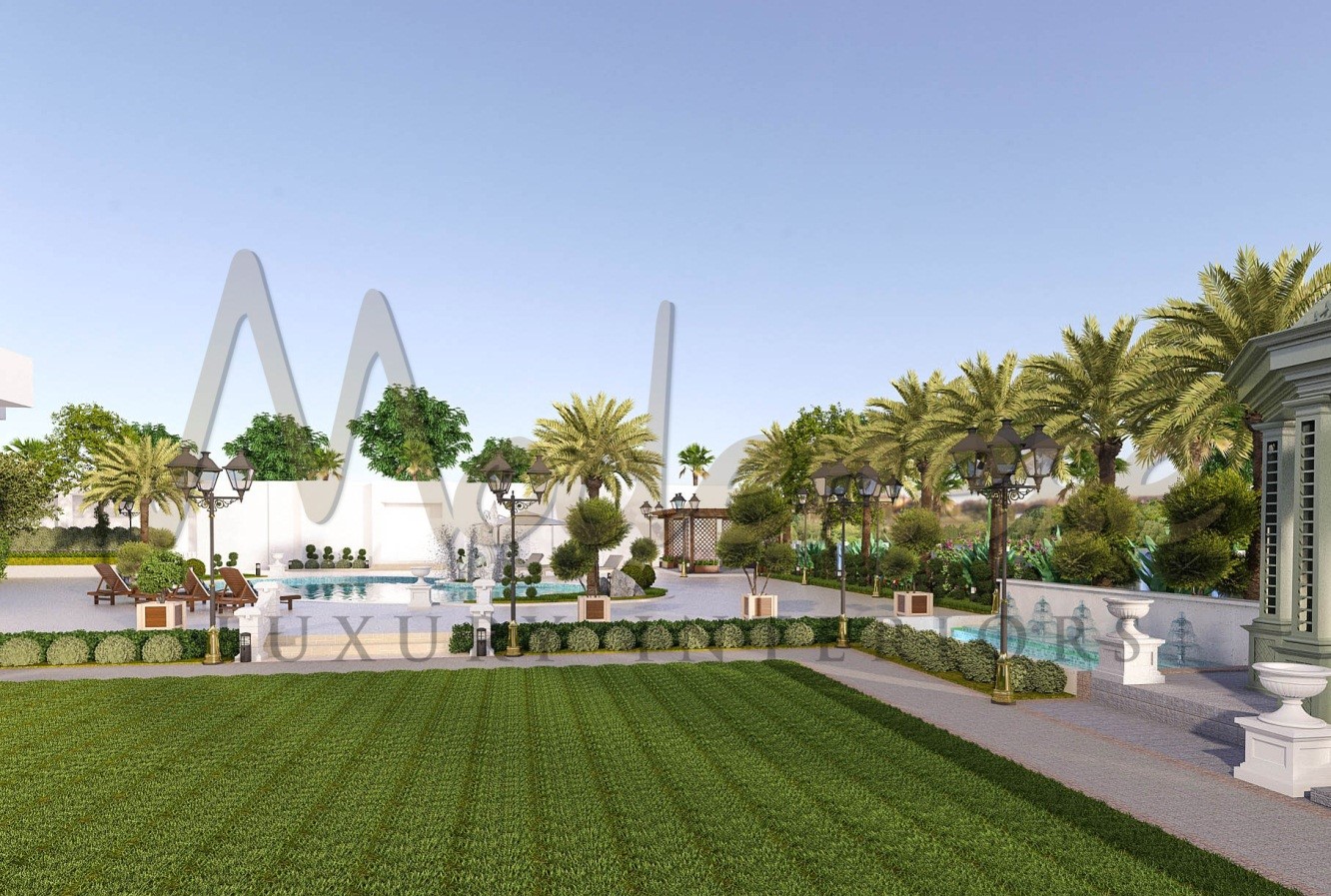 The landscape for the backyard design can be very effectively surrounded by natural plants, trees, and grass design arrangements to generate the most relaxing ambiance for the whole outdoor design. This will result in the most spectacular outdoor design with a resort-like relaxing mood.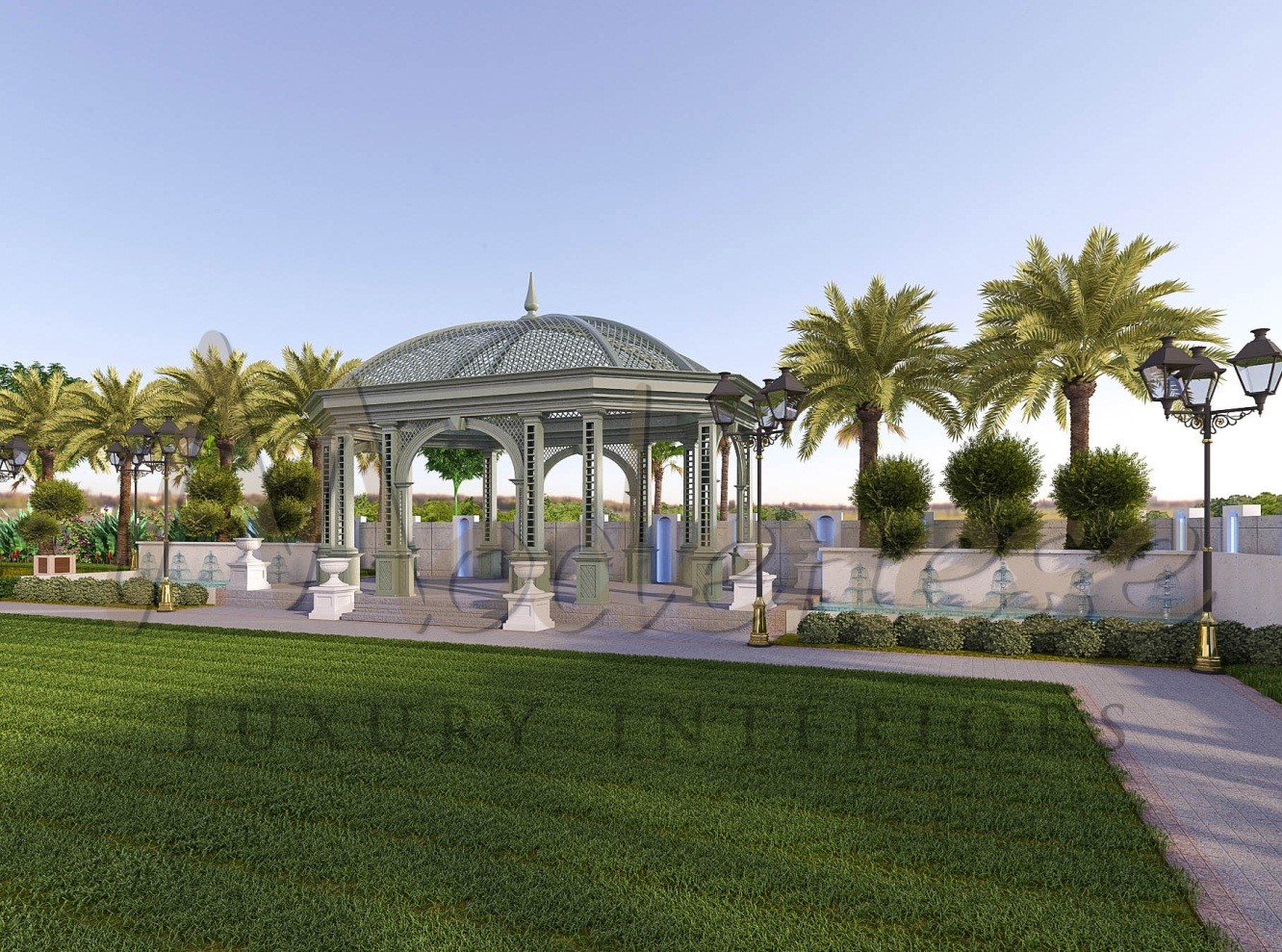 To create the ideal outdoor design experience for the family, additional features like a set of cottages, a children's play area, or a family barbecue area can be included. Every residential project that calls for an exceptional outside design will be successfully completed and executed by Modenese Gastone Luxury Interiors Team, who will undoubtedly produce the best design arrangement as the customer requested.
Visit our online showroom