HALLWAY DESIGN AND CLEVER INTERIOR TIPS
SMART HALLWAY DESIGN
Equipping an apartment or a house, special attention should be paid to the interior design of the hall. The space of the entrance zone must be organized as comfortably and functionally as possible. At the same time, remember that the interior should fit into the overall stylistic concept of your home.
In modern homes, the hall is a large entrance space, designed for waiting, relaxing and meeting. Coming to your house, the guest first of all gets into the hall, therefore, by its design an impression about the whole house is created. The thoughtful interior of the hall you can order in Modenese Luxury Interiors, which will emphasize your impeccable taste and status of your house.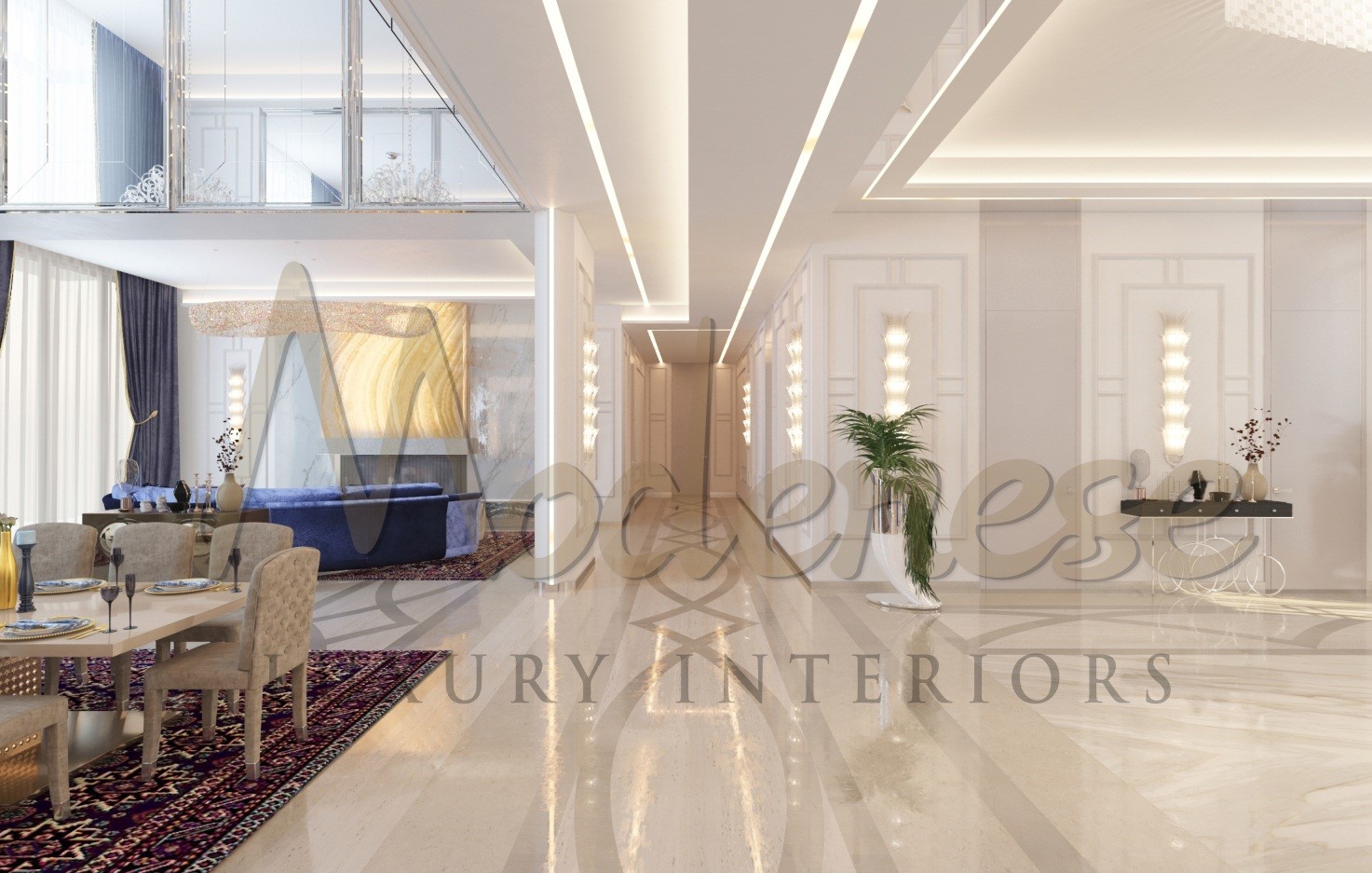 Interior rules for hall design recommended by our designers:
all the entering doors should be made in the same style, creating a single harmony of the whole house;
due to the lack of natural lighting elements we recommend choosing light shades for walls and ceilings fit-out. This measure will visually expand the space and will not create a pressing feeling;
lighting should be enough to be sure that the room was not immersed in darkness.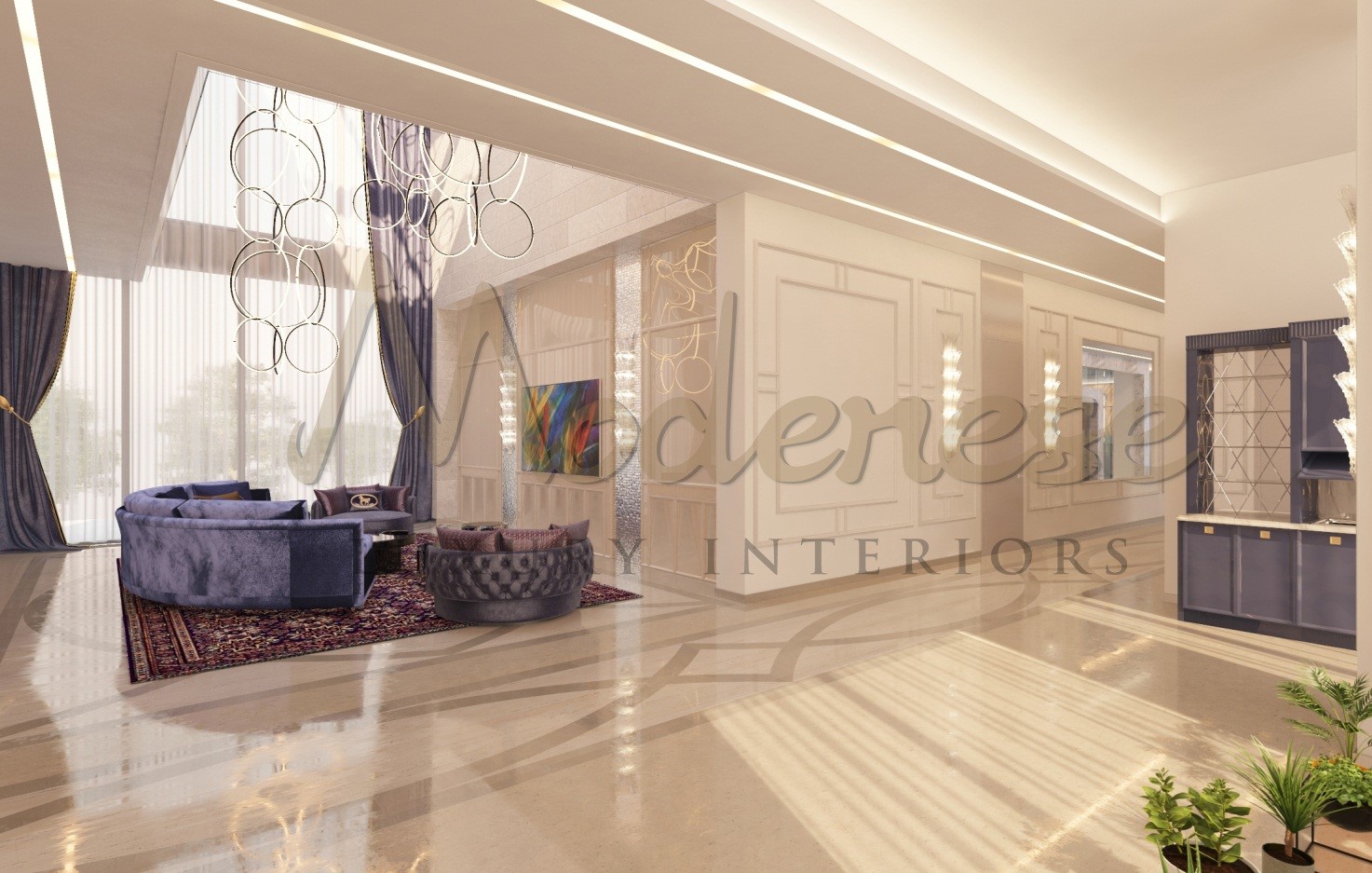 INTERIOR DETAILS OF MODERN HALL
For successful implementation of the design project, our company advises to decide about the style of your hall interior, and our design consultants will be happy to help you with the choice. Today, many people want to decorate the hallway in modern style. To do this, it is necessary to take into account a number of its features. These include: a small area, the lack of sources of natural light. Based on this, it is necessary to choose the color scheme of the design, decoration, fit-out materials and furniture. In modern hallway design the focus is on practicality and functionality. During operation the room cleaning should be as simple as possible. The use of resistant to moisture fir-out materials by Modenese Luxury Interiors will help to care for them in easy and simple way. A fashionable option for interior design of the hallway is the use of light shades. This applies not only to the walls, but also to other parts of the room. Light single-level ceiling with integrated lighting with the original crystal chandelier by Modenese Luxury Interiors is the ideal solution for any hallway. It visually increases the space and does not create problems in the process of combining with another finishing.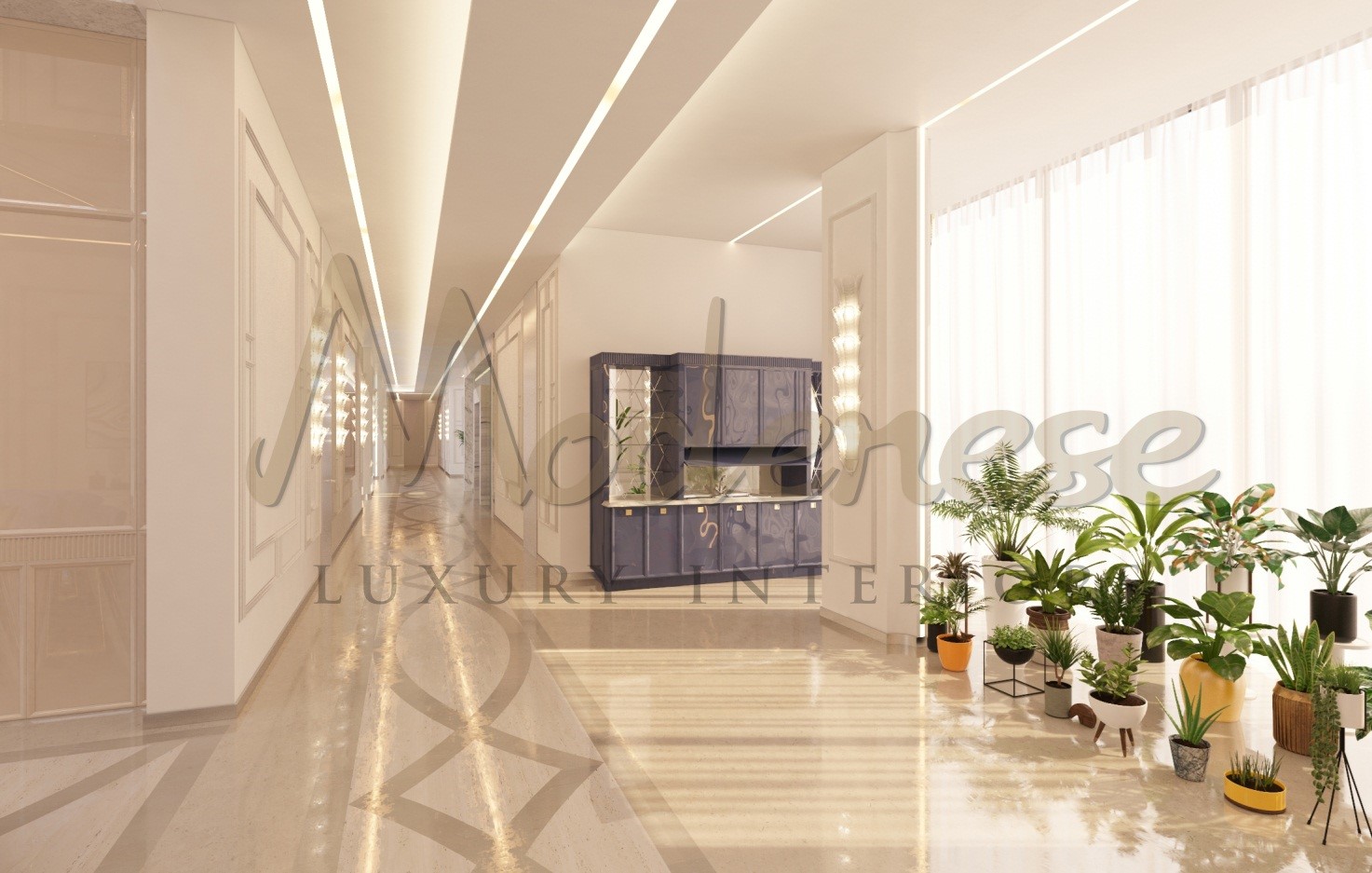 The role of the hallway in apartment or a house is really huge. It creates the right mood and shows the character of home. Therefore, a competent design approach is necessary to its arrangement. The absence of unnecessary items, the minimum number of decorative elements and personal comfort are the main ones in modern design trends. They will allow to turn a hall into a cozy corner in the house.
Visit our online showroom

[wps_collections link_to="shopify" limit="15" pagination="false"]