GIRLS' PINK BEDROOM DESIGN
A opulent retreat ideal for leisure and vanity. Modenese Luxury Interiors's space has a brilliant aesthetic that is energized by modern elements. Aside from well-thought-out details and luxury furnishings and decorations, our designs offer a personal touch that you must see. The bed is complemented by a tufted seat and a lovely carpet covering. An exceptionally comfortable bed with elaborate carvings adds to the outstanding rich appearance. The bed is bordered by elements that have been accentuated with wonderful materials. Modenese Luxury Interiors created a vanity space on the side of the bed, which is framed by a magnificent mirror. The mirror is at an excellent location.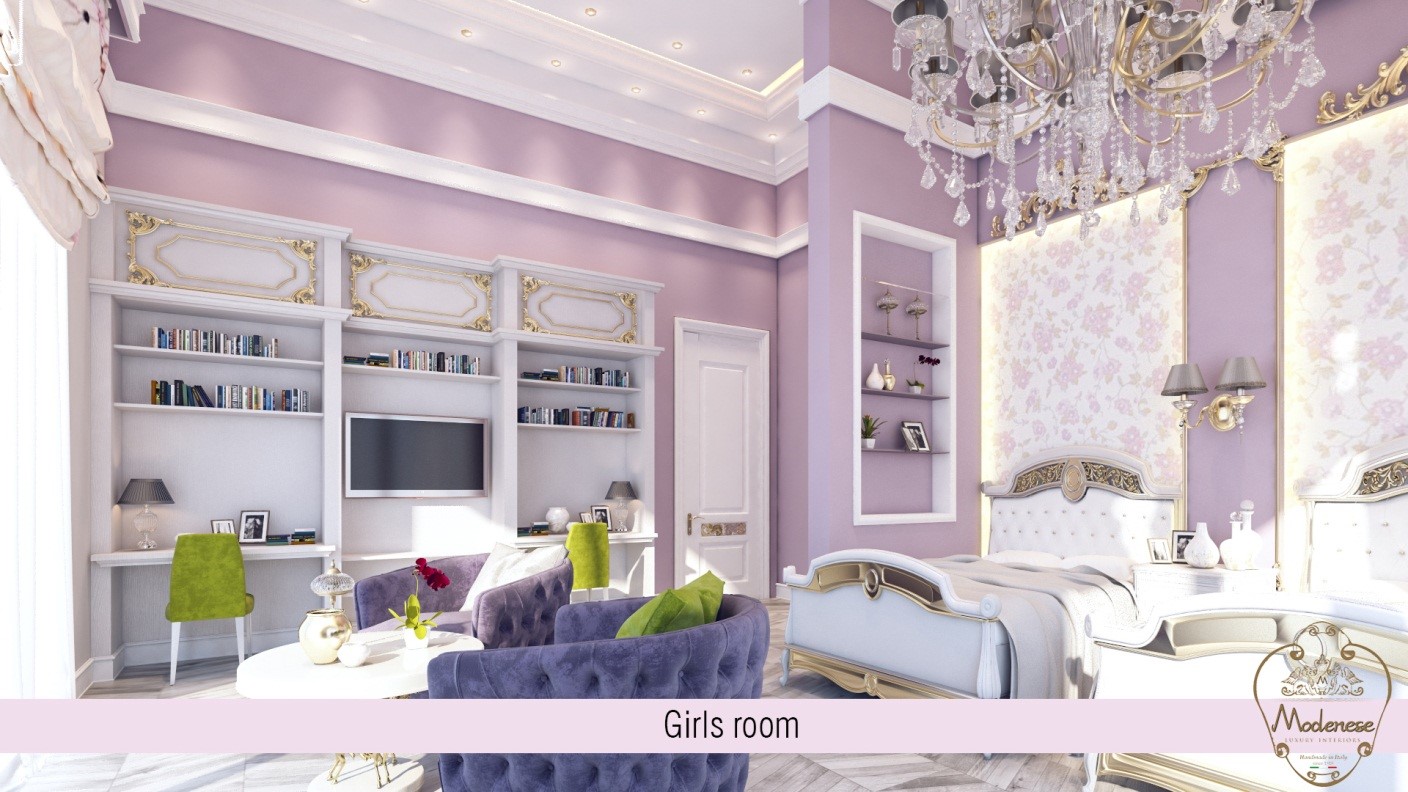 The essential woman gets solace in her own own little secure place. The dividers are a delicate shade of pink for a tranquil and quiet vibe. It also serves as the ideal base for the white furniture pieces, which are all handcrafted. This set combines a bed, two or three side tables, a tale lamp, and a tufted chaise lounge. Make your room more attractive by incorporating your favorite colors. As a consequence, the place is enticing for young ladies to relax and unwind in. Modenese Luxury Interiors has long been a forerunner in the interior design industry, not only in the UAE but all around the world.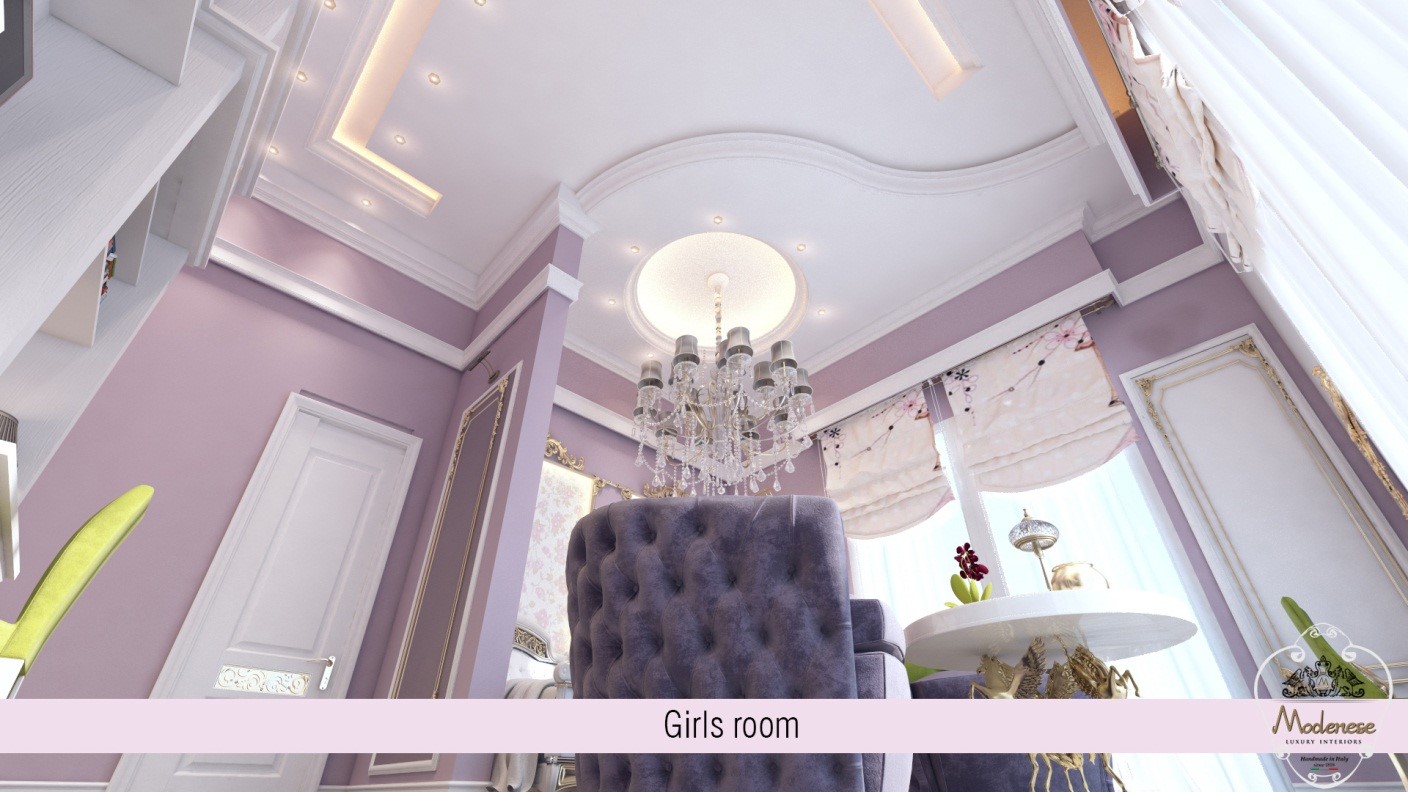 A comparable aesthetic may be seen in the basic princess room. This area for a lady does in a high-quality shade bed with wraps, much like any princess. With the assistance of interior design company Modenese Luxury Interiors, this space exudes a cutting edge combined rich design. A few luxurious furniture complement the bed. We were quite careful about the patterns and colors we wanted, and you will undoubtedly get the appearance and feel that you have always desired in your space. Prints have also been included on the various sides of the bed. This enables a lady to appreciate some ordinary light while playing or thinking.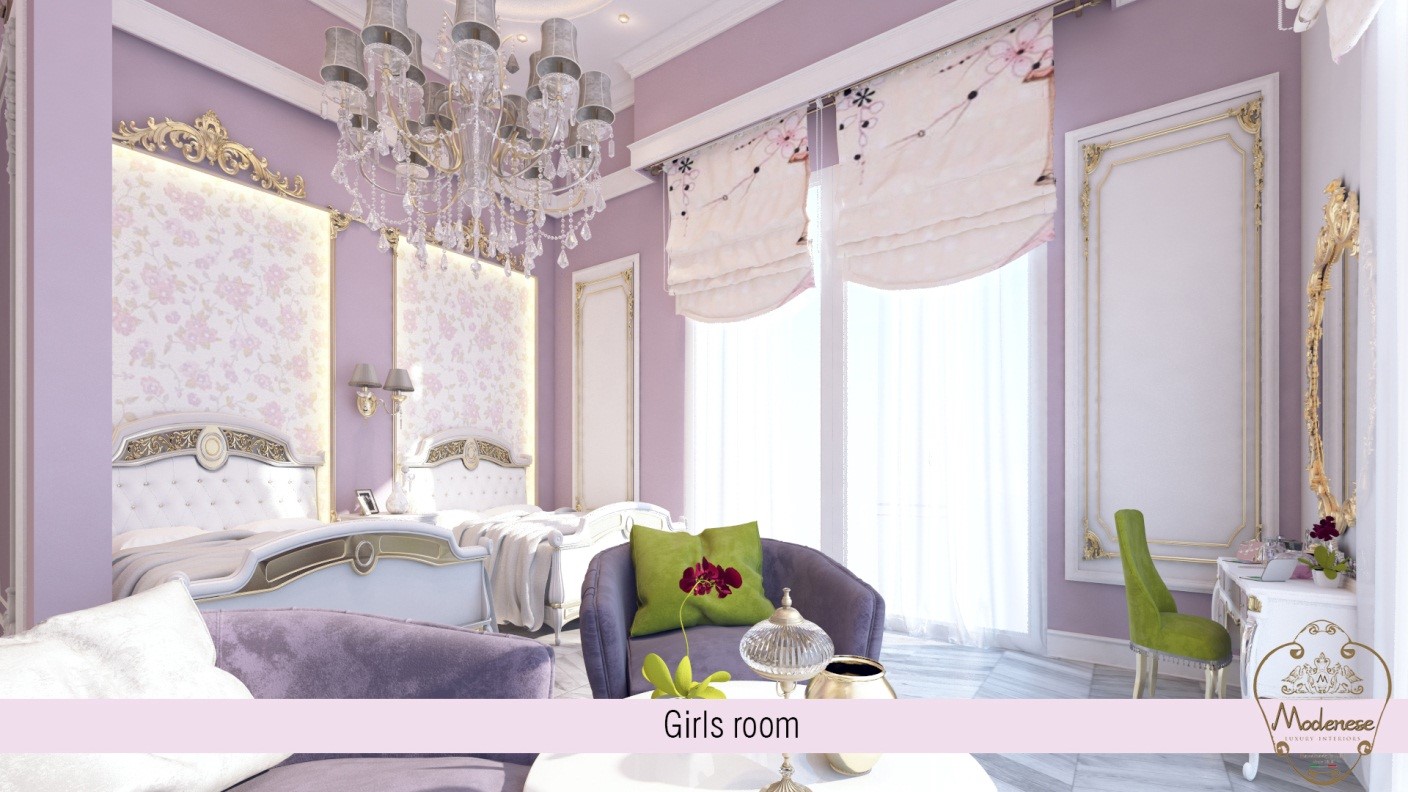 From the easy-on-the-eyes colouring scheme to their altered bed layout with specific compartments for additional accumulating. The room is pink and white, a combination that works for both a lady and her assistance. When connected to a pair of dividers, the manufacturer employed paint that creates a fake woven surface. This room has been authentically organized. We are dedicated to creating a house that represents the owners' individuality and is complemented by our gorgeous collections created by our expert architects and interior designers.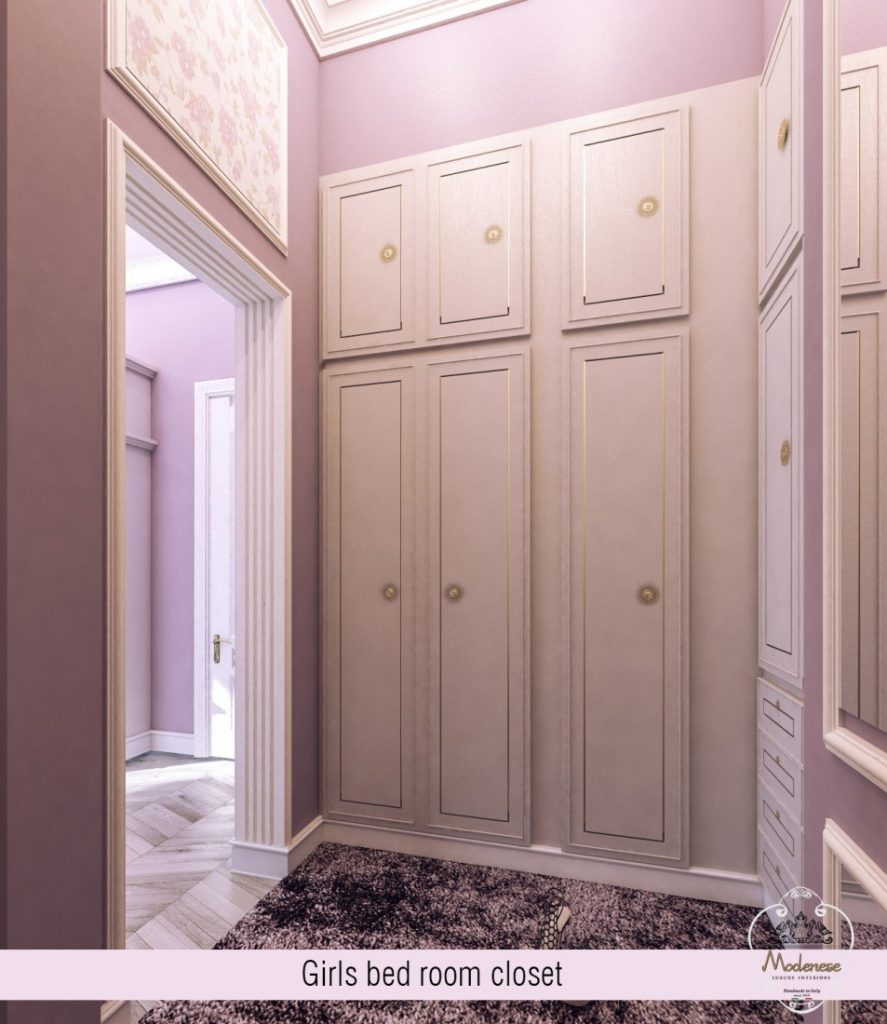 Visit our online showroom