Elegance, Style, and Quality in Italian Furniture from Modenese Luxury Interiors!
Modenese Luxury Interiors is a company that designs and manufactures designer furniture. It has become a classic of interior design, defining fashion trends and catering to the wishes of customers all over the world. Warm grace, flowing lines, appealing tactility, moving shapes, appropriate color schemes, and, most importantly, absolute functionality are all hallmarks of this design.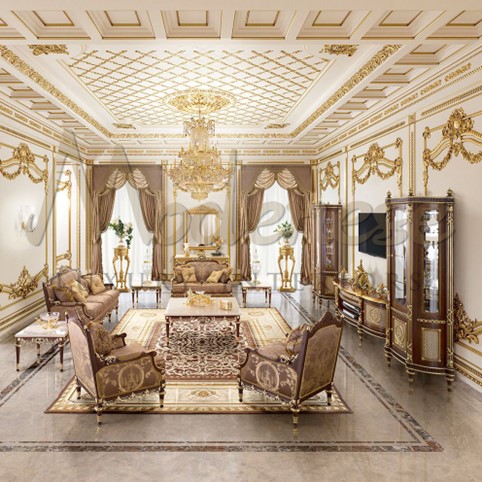 Modenese Luxury Interiors's unique furniture and home décor in Saudi Arabia help to make the space not only practical but also aesthetically pleasing. You can examine samples of the most interesting furniture and interior solutions made by our designers and artisans after visiting our firm. Our brand's business card combines usefulness and practicality with the aesthetics of regular, precise forms. We employ high-quality, environmentally friendly materials when seeking for the finest solutions.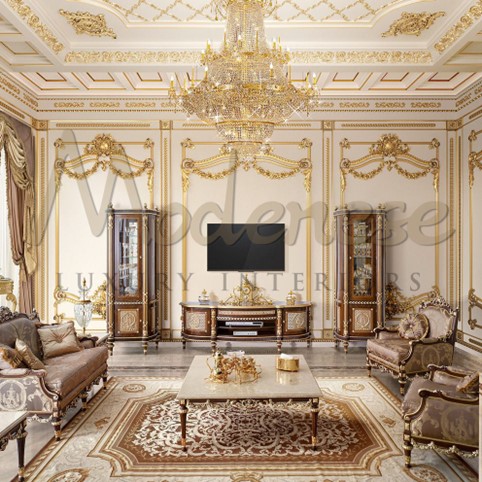 We cherish each of our clients, thus all of our furniture and home accessories are of the highest quality.
We exclusively utilize premium furniture and decor pieces to create homes that become symbols of royal wealth, aristocratic grandeur, and exquisite taste. Our clients are true beauty and comfort enthusiasts. And, in order to provide just the best, we think everything through to the last detail. We consistently keep ancient traditions alive while also inventing new ones.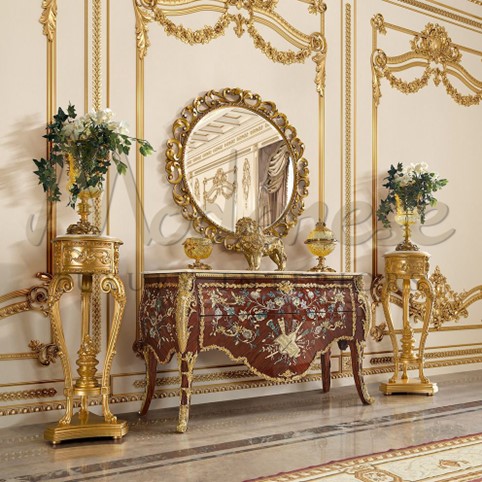 Modenese Luxury Interiors company in Saudi Arabia is a sign of high style, elegance, and sophistication. This traditional furniture will make you fall in love.
Because each piece is immersed in the romance of the periods and made by expert craftsmen, Italian furniture pieces excite with their visual perfection. And the best cabinetmakers in the world, virtuosos in the field of carving and gilding, and developers of unique varnish coatings on wood are at the heart of this excellence.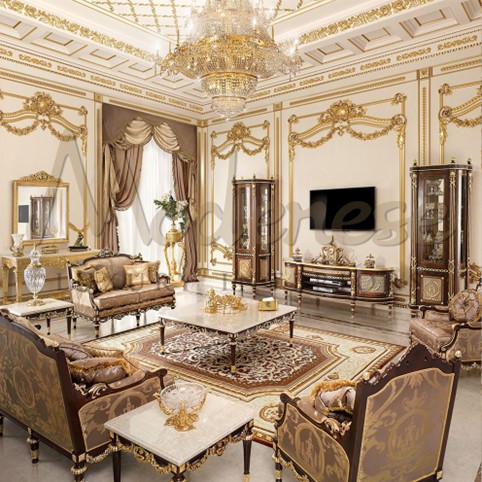 You will experience a subtle improvisation of feelings and emotions, as well as an atmosphere of elegant respectability, by complementing the interiors with pieces of Italian furniture. The wonderful furniture of Modenese Luxury Interiors company is a sign of grandeur, grace, beautiful lines, and historical importance all over the world. Each new collection expands the definition of luxury and comfort beyond time and space, resulting in extraordinary interior harmony.
Visit our online showroom

[wps_collections link_to="shopify" limit="15" pagination="false"]