DESIGNING A LUXURY HOME'S DECOR
Ideal furnishing for a family room
Luxury homes typically have a very large amount of land, and certain significant areas will need to be furnished in the most opulent style possible. One of the key components of every luxury house design that necessitates extremely precise design implementation is the family sitting space. In order to establish design consistency, the Family sitting space typically needs to be decorated in accordance with the entire house design idea, just like the other major areas of the luxury home. It is crucial to carry out systematic space planning methods at the first stages of interior design development for the family sitting in order to achieve the right spacing and balance throughout the space.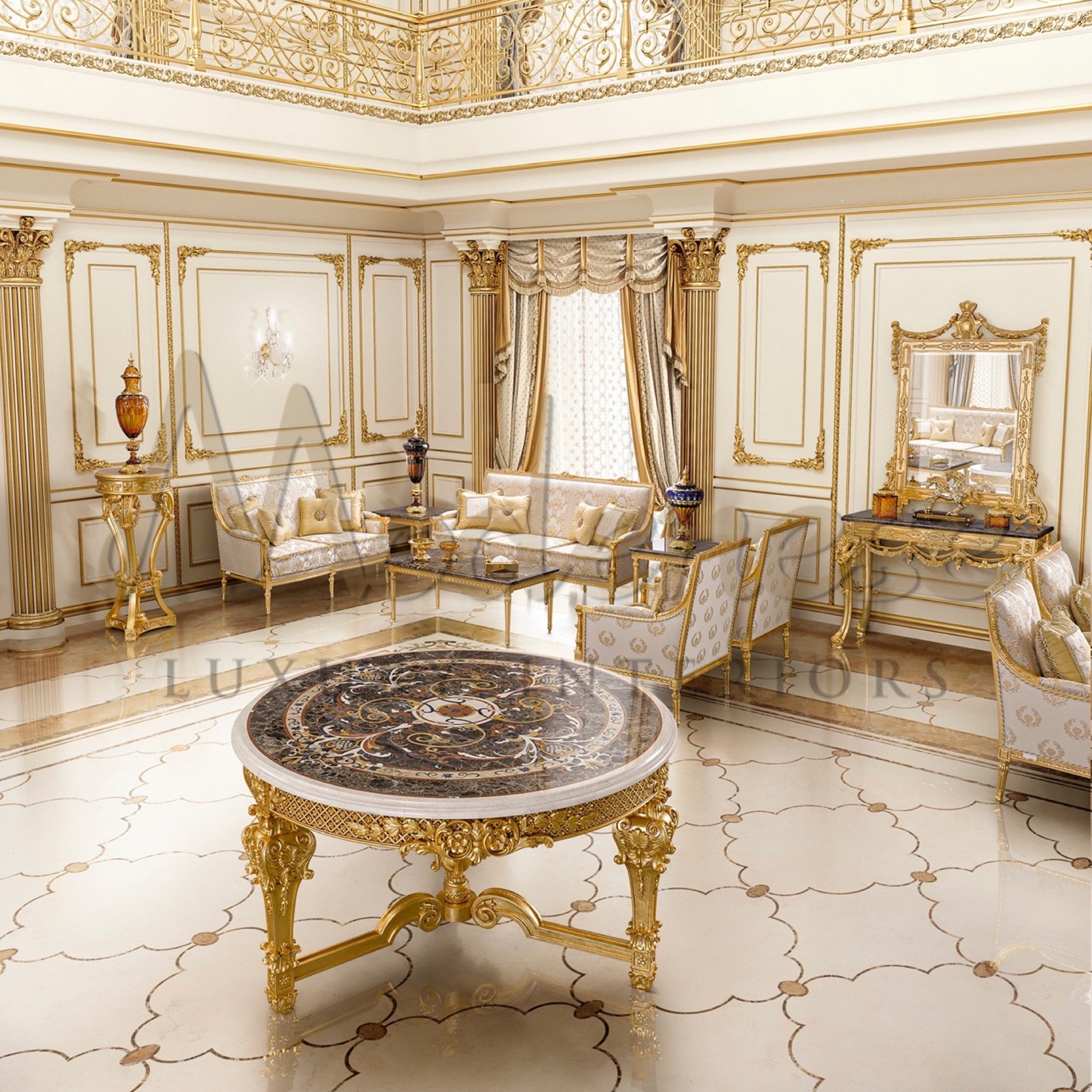 The most fashionable and opulent home design by Modenese Gastone Luxury Interiors features a very outstanding design arrangement for the family sitting space. For reasons of confidentiality, the majority of residential villa owners prefer to have a closed family sitting space design. The family sitting space is frequently utilized for special events and meetings by the family, relatives, and visitors. Colors and textures should be carefully considered when designing the family sitting area since they will serve as the framework for the styled construction of each component of the space.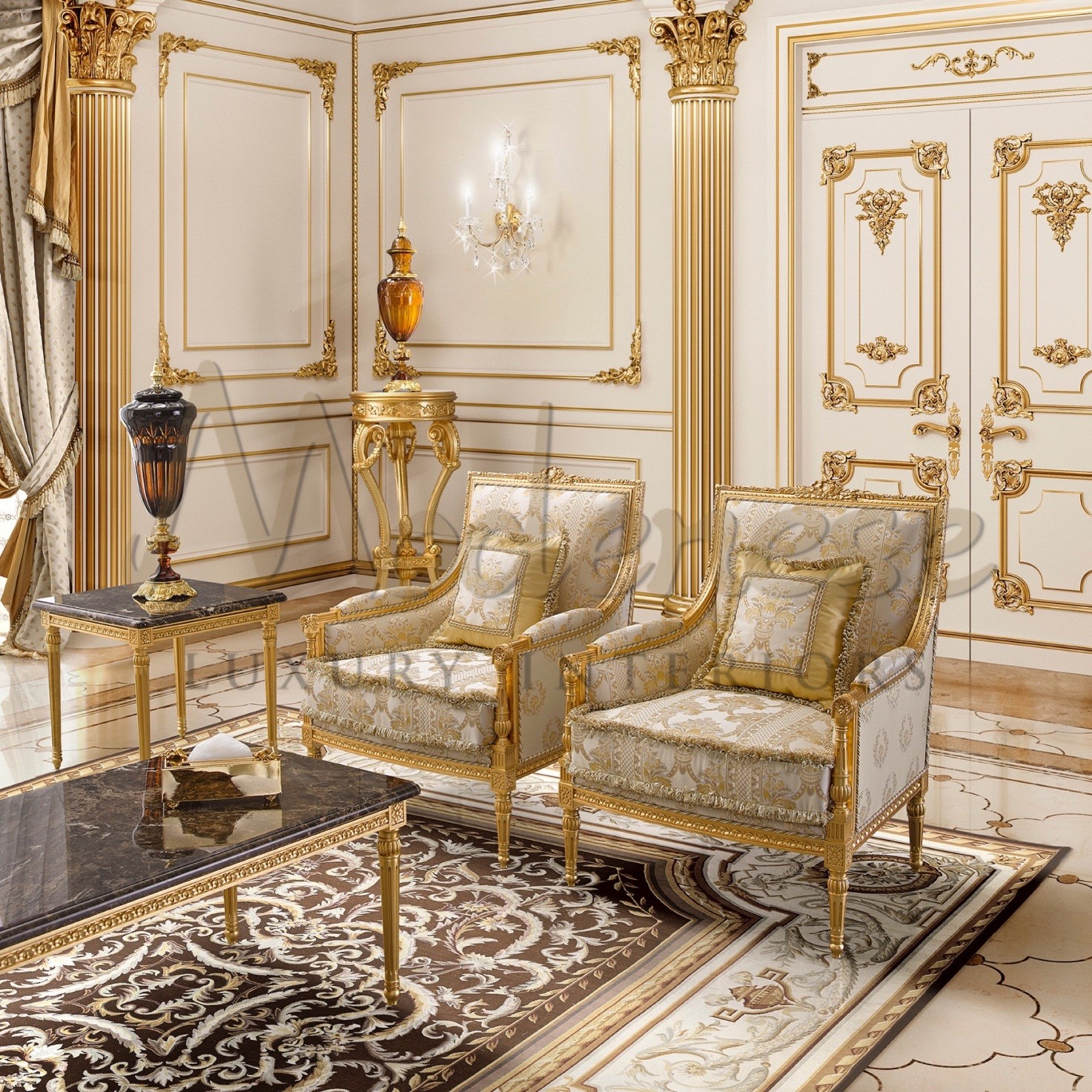 To enable the design team to channel their creativity and artistic talent into the décor and furniture details, it is advised to choose neutral colors for the walls and the basic interior materials. By adding an additional gorgeous chandelier and lighting setup, the ceiling design should have a very appealing and opulent appearance. Installing an unique chandelier will also provide the space an additional attractive design and ideal lighting.
Using different metallic materials, such as a dash of gold or silver, was in fact such an outstanding component that would complete the overall interior design setting with class for a luxury modern family sitting room. Another important consideration for the family sitting area is choosing the best carpet pattern that will cover the entire flooring area to add extra comfort and coziness. A set of natural plants placed inside the family sitting room will provide a natural peacefulness since it will act as an icebreaker for the entire luxurious design as the entire area is decorated and styled in a very opulent manner.
The most exciting part of setting up the family sitting space is choosing the best furniture and accessories, which is a difficult undertaking. With a premium class composition, Modenese Gastone Luxury Interiors always makes sure to choose the greatest quality and style. The family sitting space must be expertly finished with the most comfortable and pleasant ambiance in order to achieve the most sophisticated interior design and refinement. Every family sitting space will undoubtedly attain the most opulent home style in the most distinctive and elegant design arrangement with Modenese Gastone Luxury Interiors.
Visit our online showroom