DESIGN OF A LUXURIOUS PERSONAL HOME OFFICE
USE THIS BEAUTIFUL HOME OFFICE TO PRODUCE MORE
In order to live a luxurious lifestyle, it's important to pay attention to your house's design. Do you require an antique and vintage look? Or, on the other hand, would you prefer to have a cutting-edge, modern look that would be appropriate for the millennial generation? We came up with a lovely interior design for a person's home office that is a clever scheme that is purely enjoyable. Your home office plays a significant role in how productive you are at work.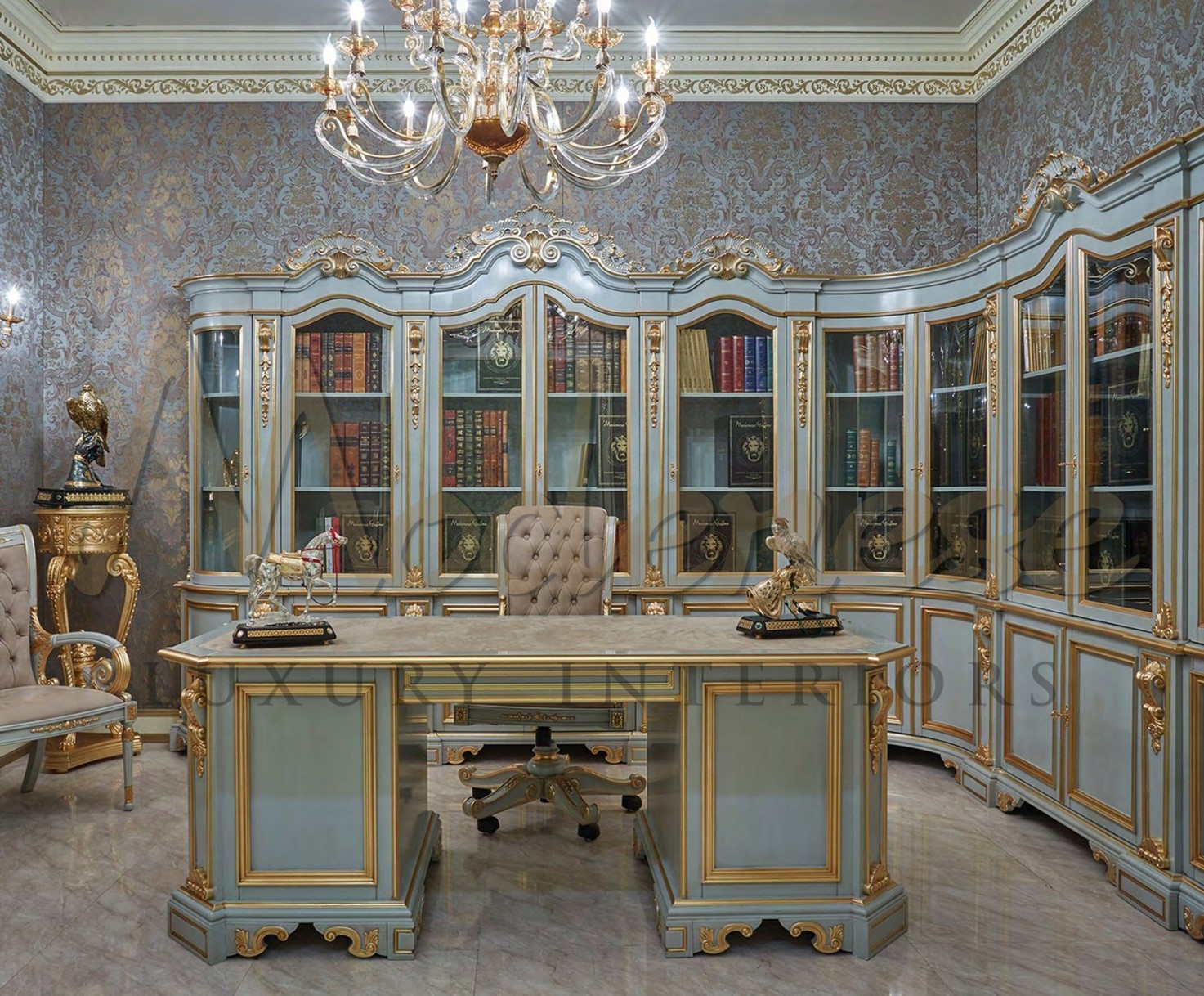 Beautiful furniture can enhance the interior design of your personal home office. Our design has a delicate, sensitive surface that is pleasing to the eye and simple to maintain. The furniture's greatest feature is that it is practical. The gorgeous gold interior design is unique! The furnishings strategy is unparalleled. The combination of the cold and gold shading is stunning. The highlighted materials and the gilded walls are reminiscent of five-star hotel lobbies. The extravagant buildings that Modenese Gastone Luxury Interiors has created are generally enormous and lavish. The interior design of the personal home office was executed flawlessly overall, and the eminence of the building is incredibly clear from the details shown in this piece. The materials are mostly unique, the structures are all carefully made, and the details are of extraordinary caliber.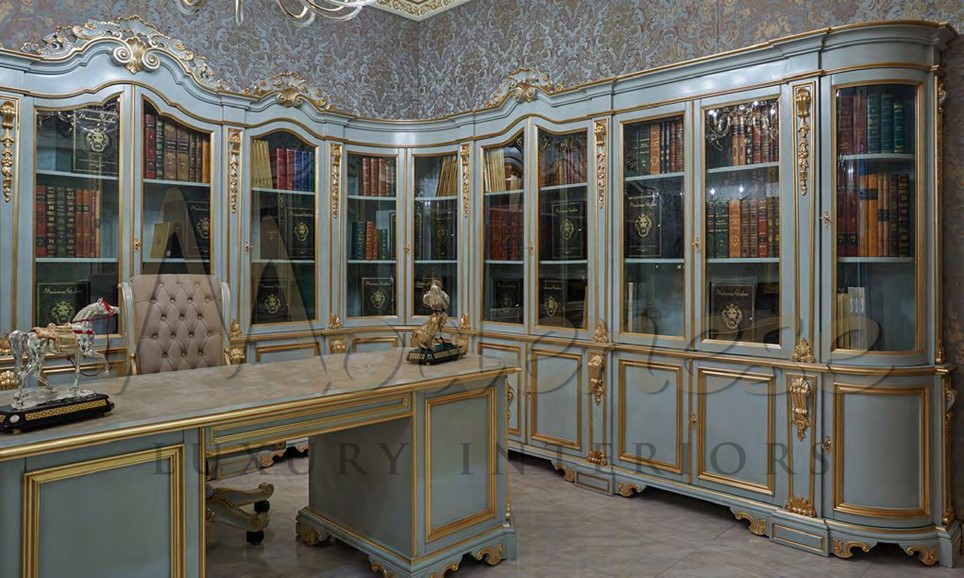 If you've always wanted a custom home office interior design, you might take a look at what our team has created. Without a doubt, the appropriate furniture items may transform even an office into flawlessly designed places. People frequently believe that designing their own home offices will cost them more money. Any work you do, no matter how big or small, can benefit greatly from having a home office.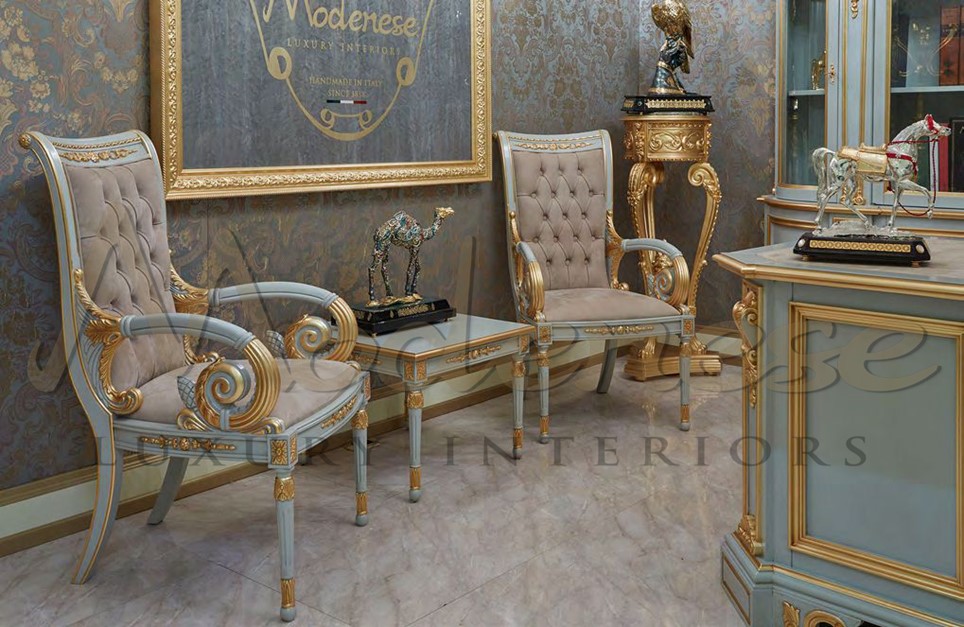 This inside structure for a beige personal home office is astounding. If you take a closer look, you'll enjoy it even more. You can notice the details we created in the subsequent image. The post is flawless and would be seen in a contemporary home. The desk and chair are also excellent. Beige has a smooth, flowing feel and can make a space appear far more attractive than it actually is.
Many people avoid using an all-cream color scheme, but Modenese Gastone Luxury Interiors did so in this personal home office interior design space. We chose cream so that we could play with the hues, materials, and subject matter without looking disorganized. It like having a blank canvas on which to paint whatever we choose.
Visit our online showroom