DESIGN OF A MODERN LUXURY HOME
Elegant interior design by Modenese Gastone Luxury Interiors
For every interior designer, choosing the best furniture and finishing touches for a modern luxury home design was a difficult challenge. To create the most opulent and elegant home interior design setup in accordance with the client's exact design requirements and mood requirements, the best interior design team is always required. A world-class company that consistently stands out in the architecture and interior design industries and offers full design implementations and executions in accordance with the highest standards is Modenese Luxury Interiors.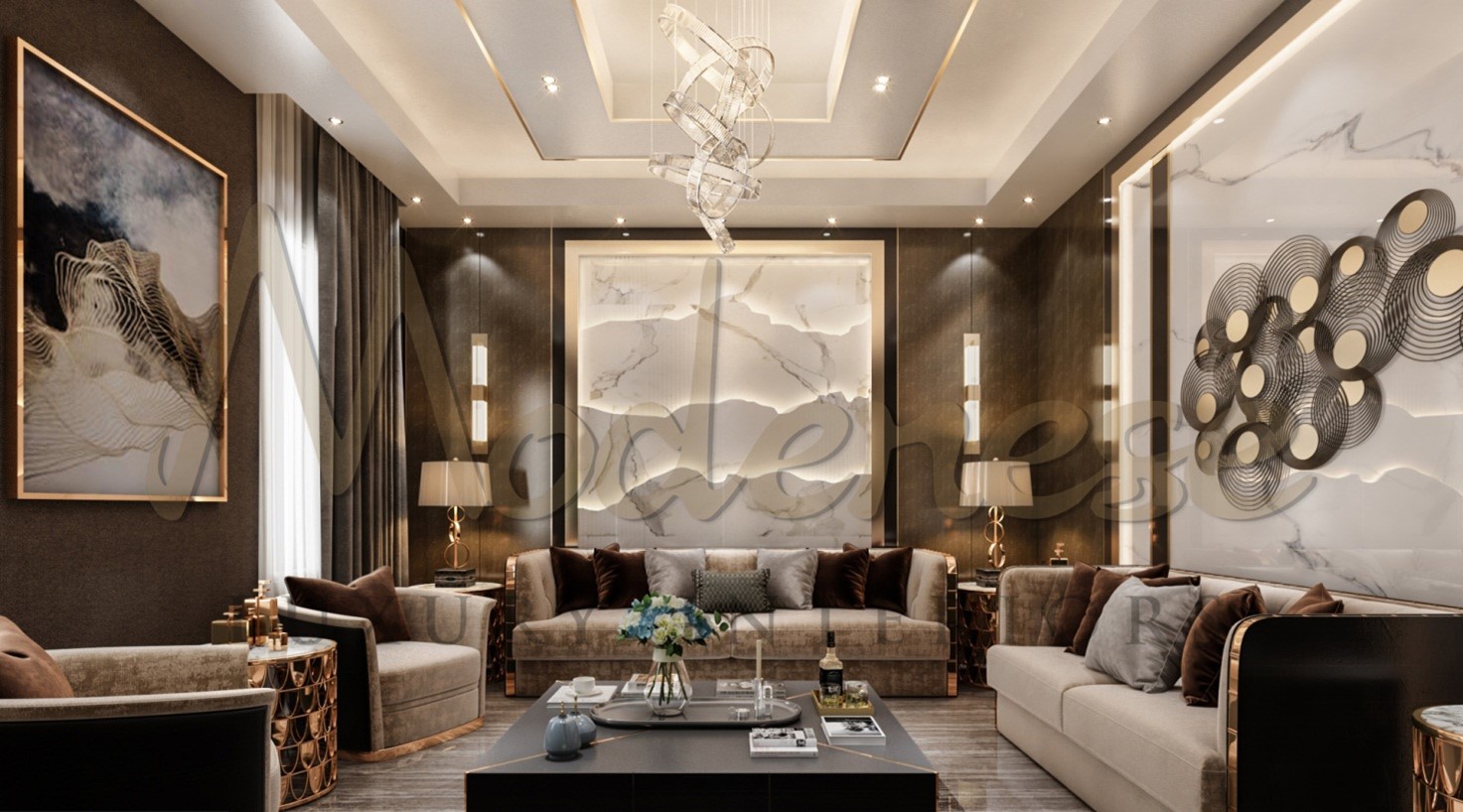 Modenese Gastone Luxury Interiors is a company that specializes in architecture and interior design. The Modenese Gastone Luxury Interiors team has once again created a magnificent masterpiece with its contemporary luxury home design, from the flawless balance of all internal spaces to every interior design application.
Over the entire interior design environment, the utmost luxury and elegance are continually displayed. It is a great advantage for the entire design team to be able to carry out the most accurate design implementations in accordance with the full design the client's requirement that Modenese Luxury Interiors has its own manufacturing and factory for furniture and the full interior design materials required in every project execution as well as for a modern luxury home design. Every piece of luxury furniture, décor, and home decor is assured to be constructed of first-rate components and finished to a high standard.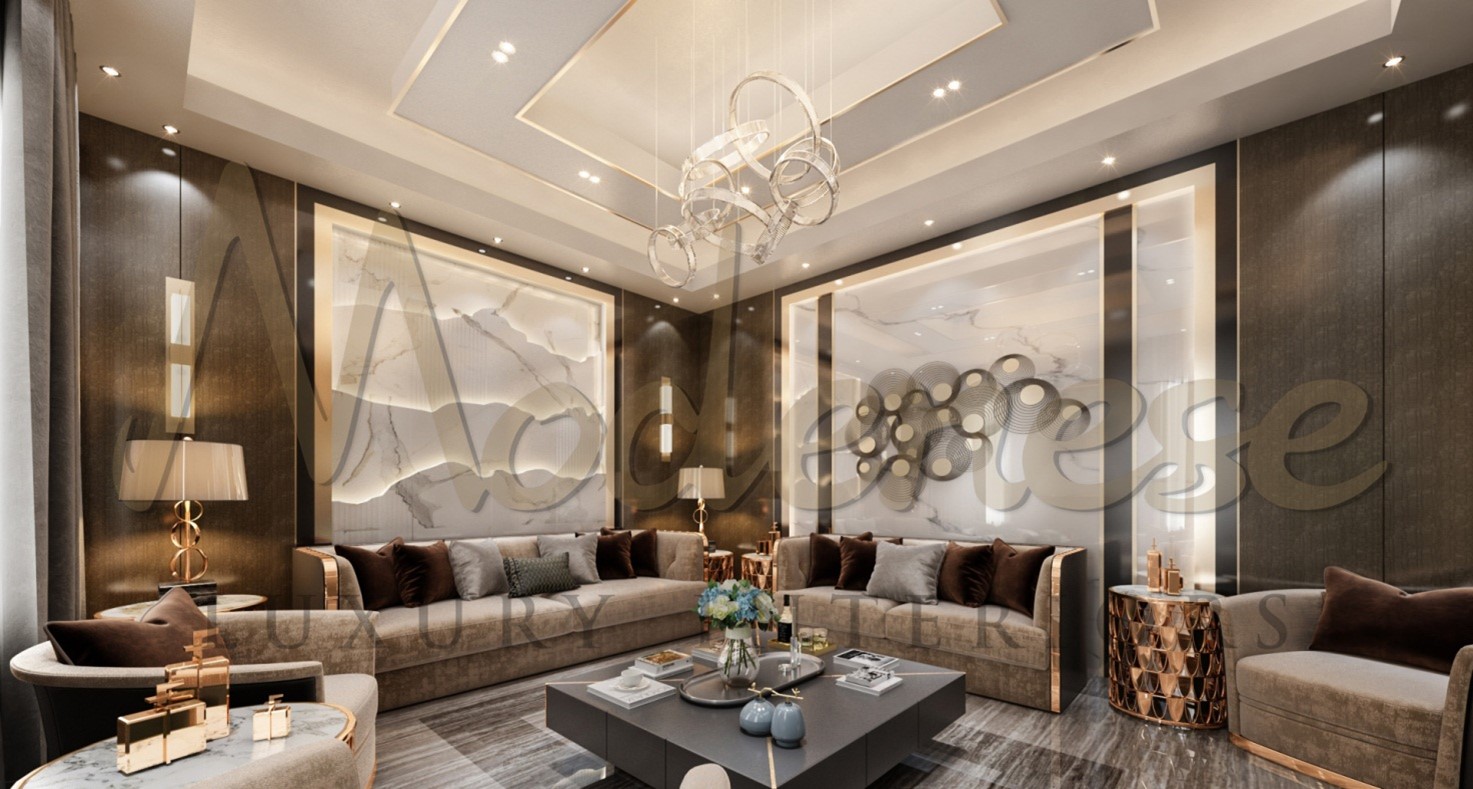 Equal cooperation between the owner and the design team is crucial during the interior design development of the modern luxury home design, as the owner's major design ideas, points, and requirements must come from the owner as the major basis while also being very well developed and arranged by the professional interior design team. A contemporary luxury home plan that has been created under the direction and guidance of a top-tier, highly qualified staff will undoubtedly achieve the most desirable elegance and exquisite design.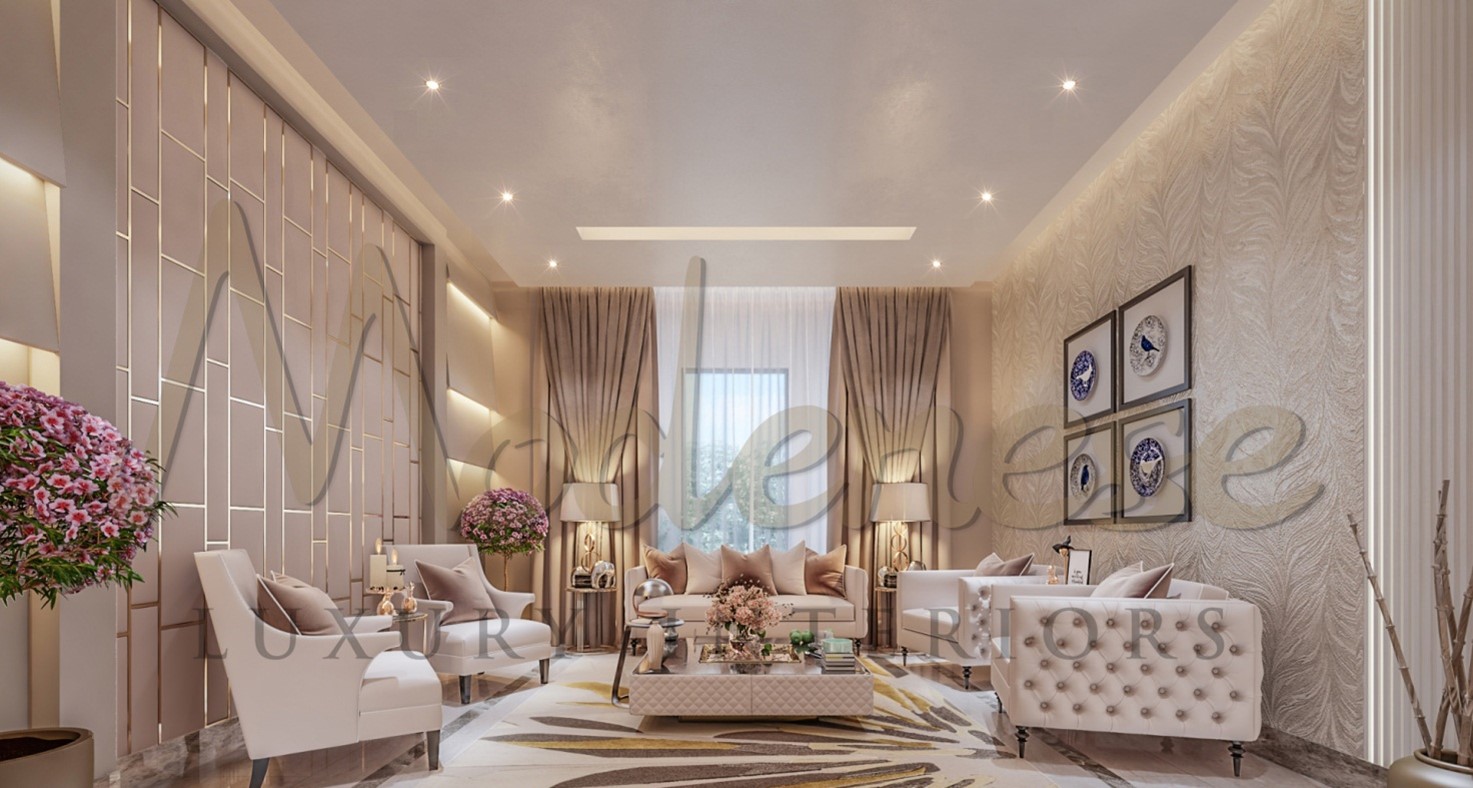 For this contemporary luxury home design, the Modenese Gastone Luxury Interiors team has successfully and skillfully created the most exquisite interior design arrangement. The entire interior setting features a collection of visible art, including paintings, contemporary sculptures, artistic accents, and musical instruments, including a grand piano, all of which are based on the owner's own interests.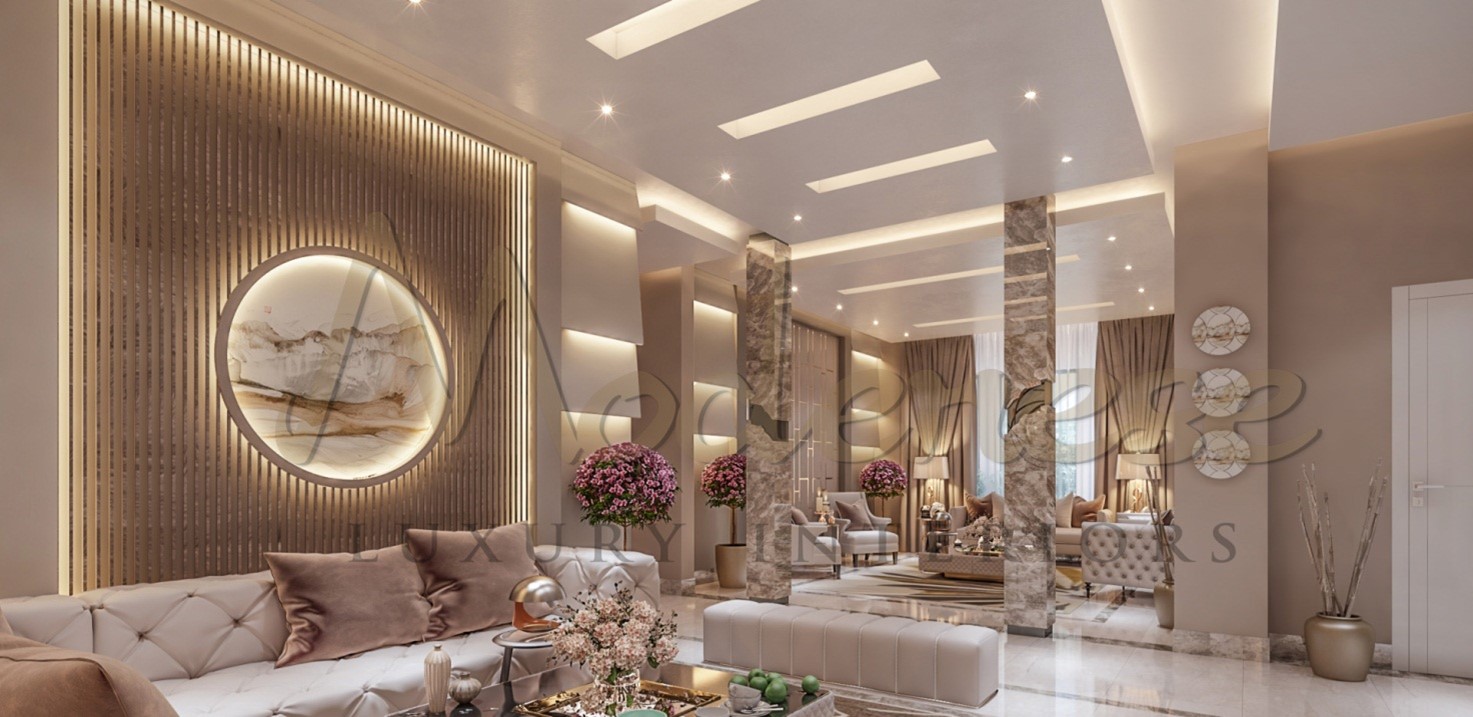 Being an artist and having a creative mind of the owner are obviously represented in every interior design mood of the house in this stunning interior design setting. Because comfort and coziness always depend on the owner's feelings, it is crucial that the interior design of the home has a personal touch from the customer. Every interior arrangement is being made with Modenese Gastone Luxury Interiors.
Visit our online showroom