CLASSICAL INTERIOR DESIGN FOR A LIVING ROOM
AWESOME DESIGN WORK FOR THE LIVING ROOM
Interior ideas for elegant living rooms are frequently those that provide an opulent and contemporary look. Not to be confused with traditional styles This brand-new living room design by Modenese Gastone Luxury Interiors has a really regal style that is highly appealing and will quickly win you over. The interior decor is opulent and lavish. It comes in an extremely opulent color scheme of Blue and Gold. As you look through the photos, you'll see the superb piece of art and lovely interior design.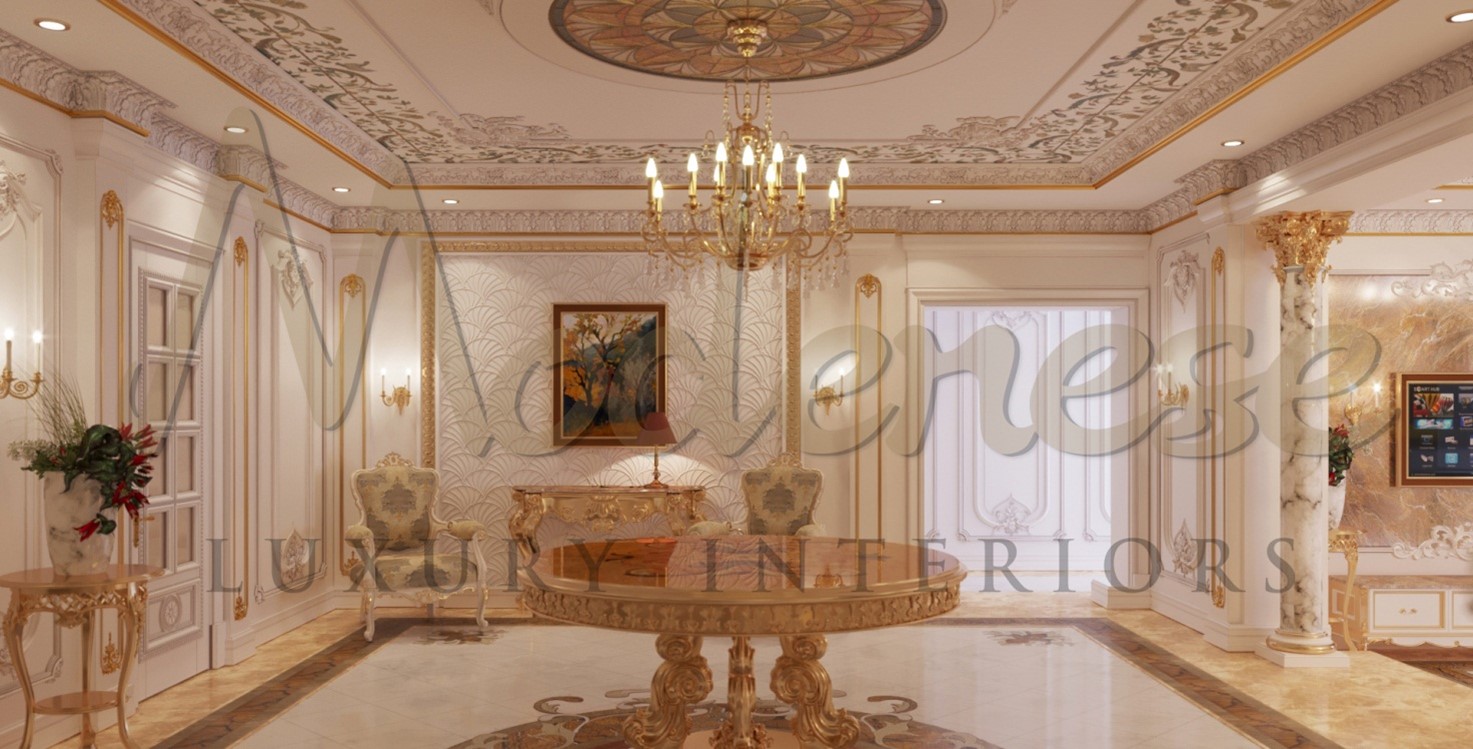 The pattern creates a stunning impression in the sophisticated interior design, standing out in its own right, when combined with the exquisite lighting. This space has such elegance and class because to the materials that were specifically chosen for it. This conveys to neighbors and guests that the family within is whole, accurate, and ideal. This will give you the impression that you are above the living room. The designs are especially fantastic. The gold combination is excellent. Don't be misled by its grandeur; with more time and attention, you will undoubtedly grow to adore it even more. Great color choices include cream, blue, and gold. This adds to the living room's sense of richness.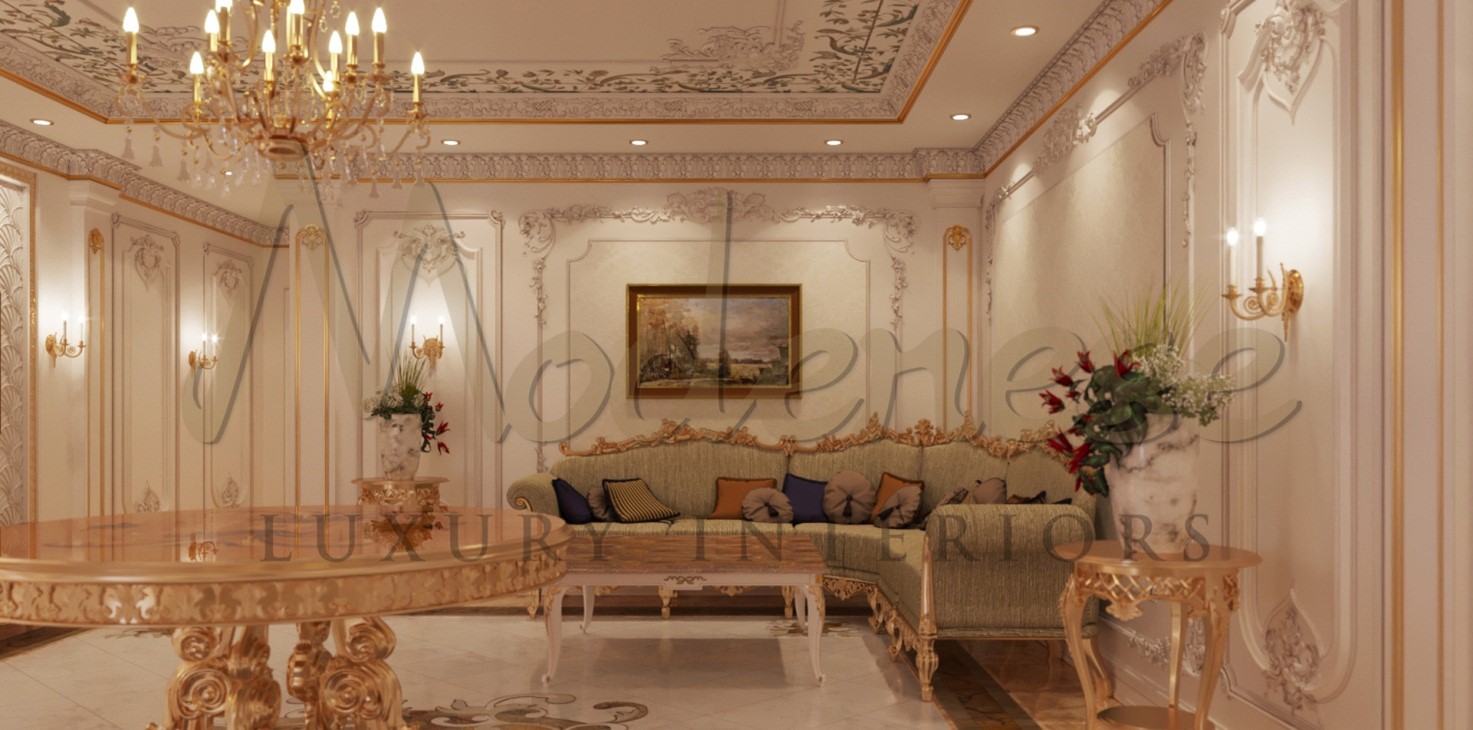 We truly mean it when we do luxury. This vast living space serves as proof of how we can design something great that is not only huge but also lovely and practical. Because we really think that every client deserves nothing less than the finest, we give our all to each and every one of them. The definition of lovely is clarified in this stunning interior design. With its perfect appearance, it provides you with a new taste of luxury.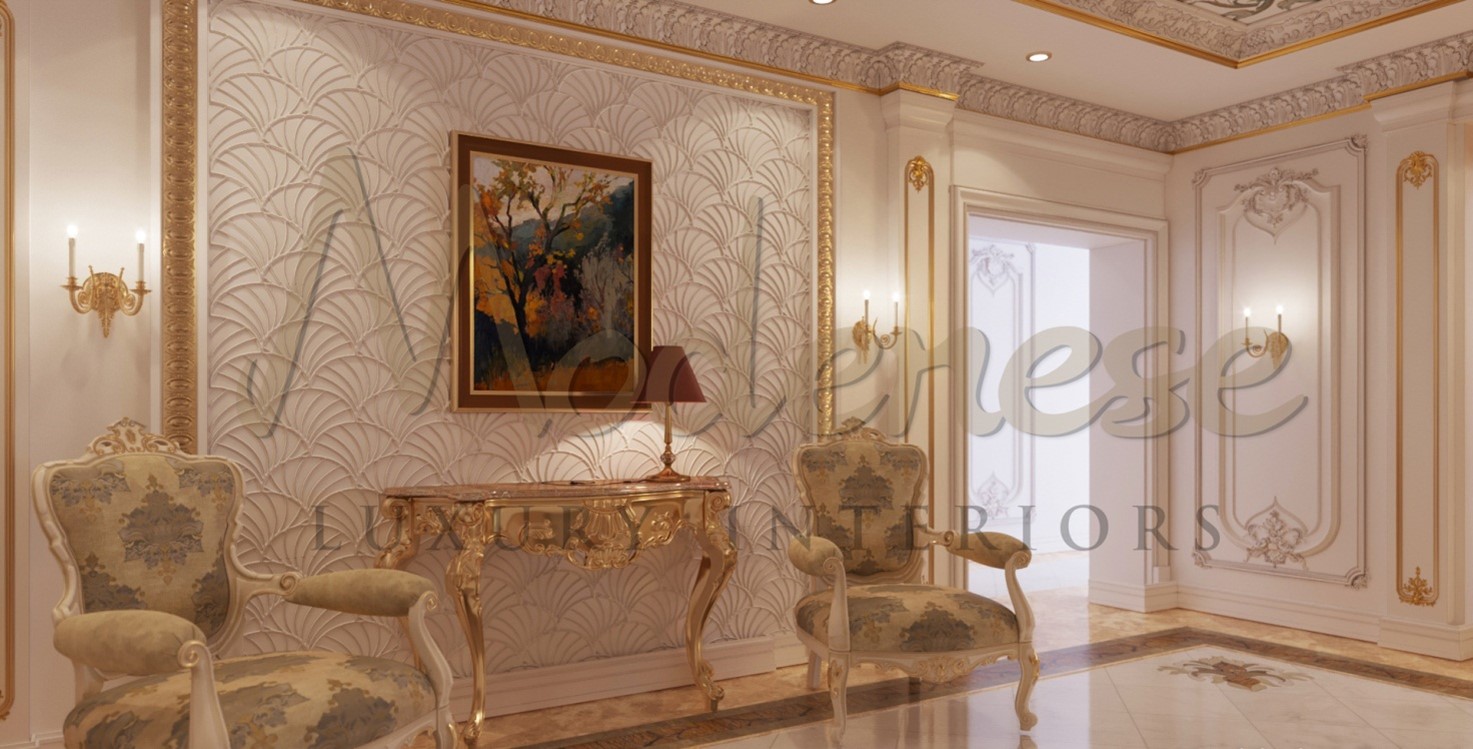 THEME FOR STYLISH INTERIOR DESIGN
You'll have the impression that you're in an elite, world-class fairytale while you're in this magnificent living room. Awe-inspiring surroundings and magnificent décor will make you feel like a king or queen. You would love spending numerous hours here because of the stunning interior decorations. The home has the luxurious design it needs thanks to the beautifully designed seats, tiles, tables, and other room features.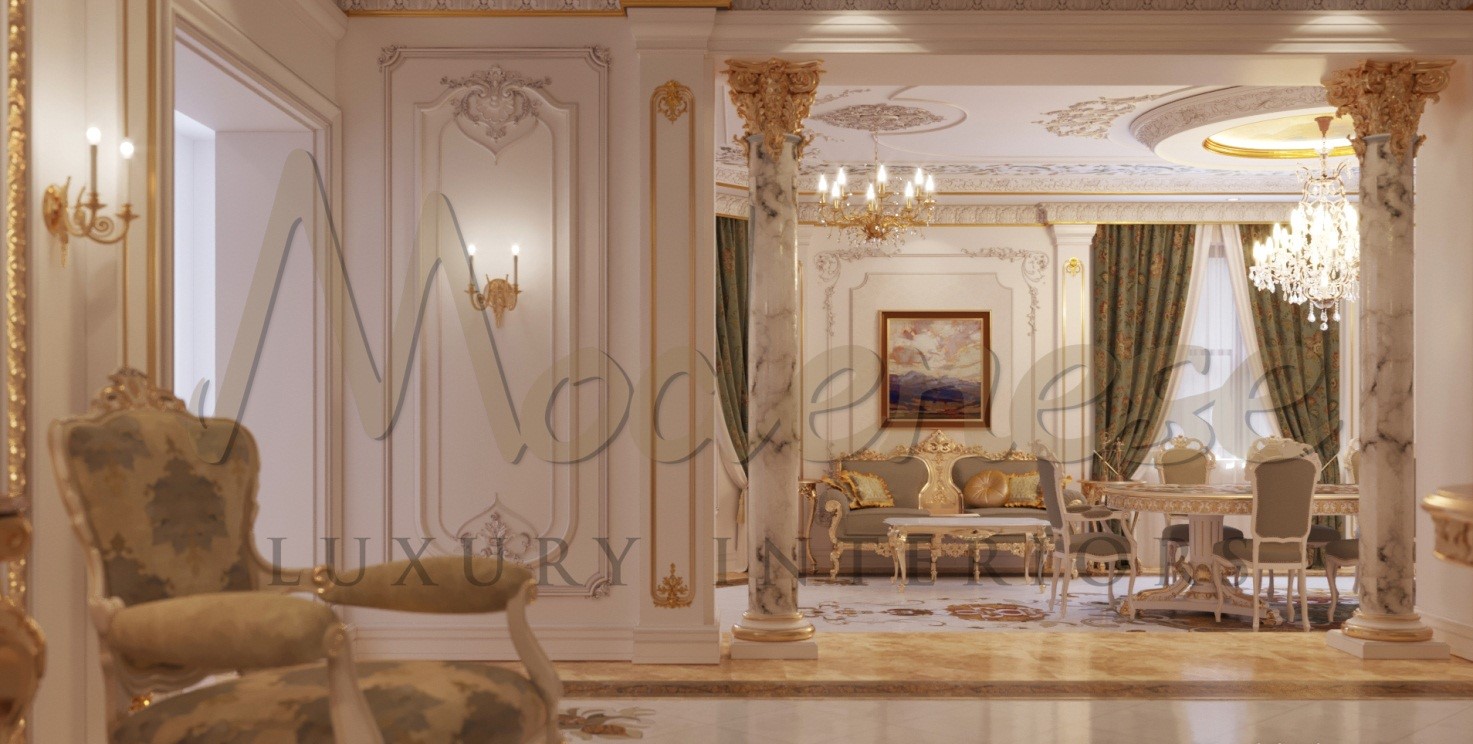 With its exquisite features, you will feel on top of the world. You and your pals can relax in style on the couch next to the walls. The location is ideal for large events and gatherings. Give your visitors a sense of luxury and sophistication to make yourself the star of your own home. The windows are plain but lavish. With its glossiness and versatility, it creates the atmosphere of a deluxe hotel. We think that everyone would find this to be wonderful. Whether you prefer minimalist or stylistic themes, you will undoubtedly adore this stunning and opulent exterior design.
Visit our online showroom