Decorate your home furnishing project with the best made in Italy luxury furniture handcrafted by Modenese Luxury Interiors. Baroque and classic furniture selection, custom-made unique interiors for your exclusive interior design project. Rich and timeless elegant designs and made in Italy furniture manufacturing for high-end residential luxury villas and palaces.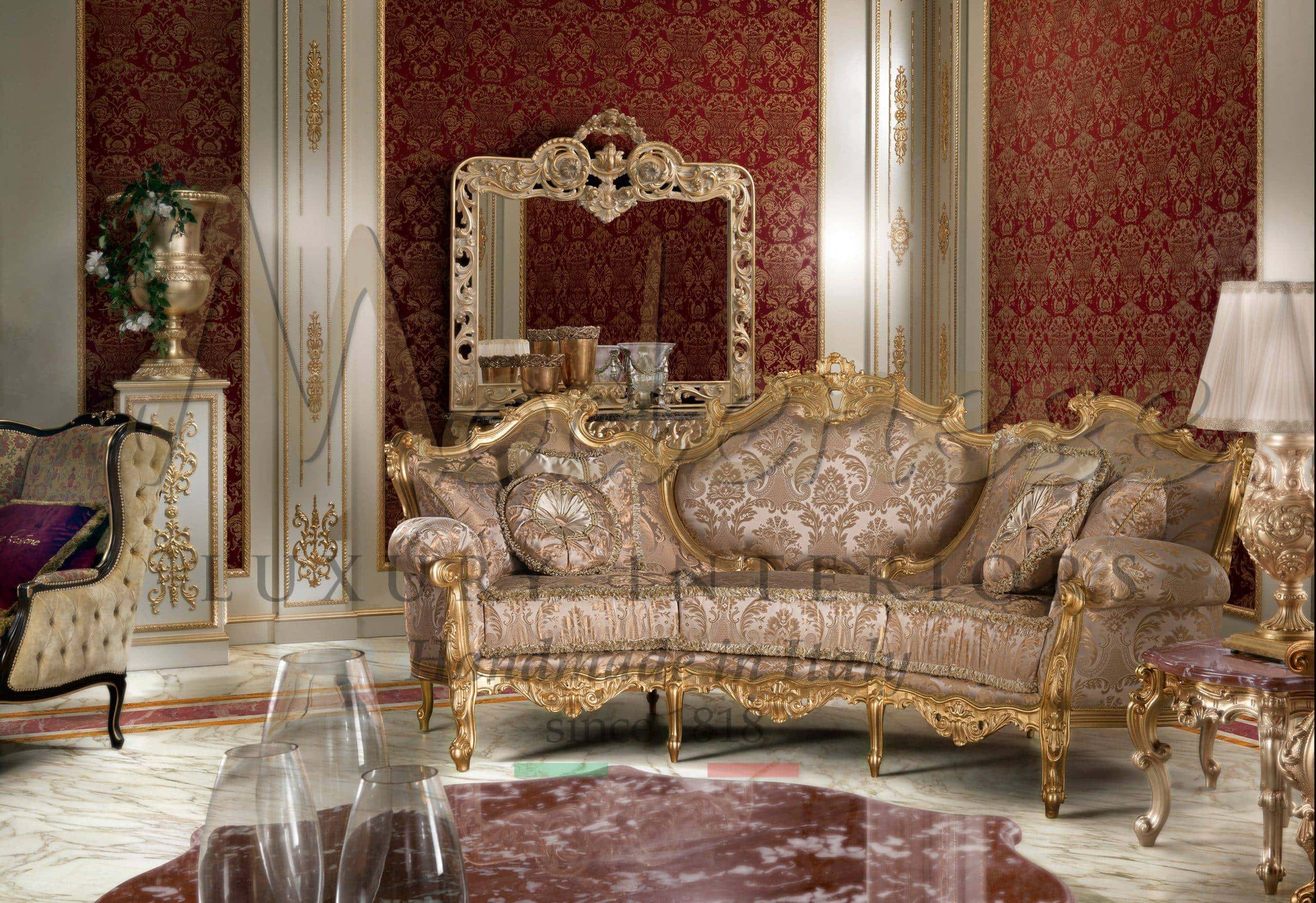 BAROQUE FURNITURE
Baroque classic furniture selection with opulent and royal Italian stylish taste. Interior design consultancy by Modenese Luxury Interiors will select the best furniture models in traditional baroque style with carved solid wood details and gold leaf finish application. Timeless classic design customized and handmade with tradition and unique Italian quality.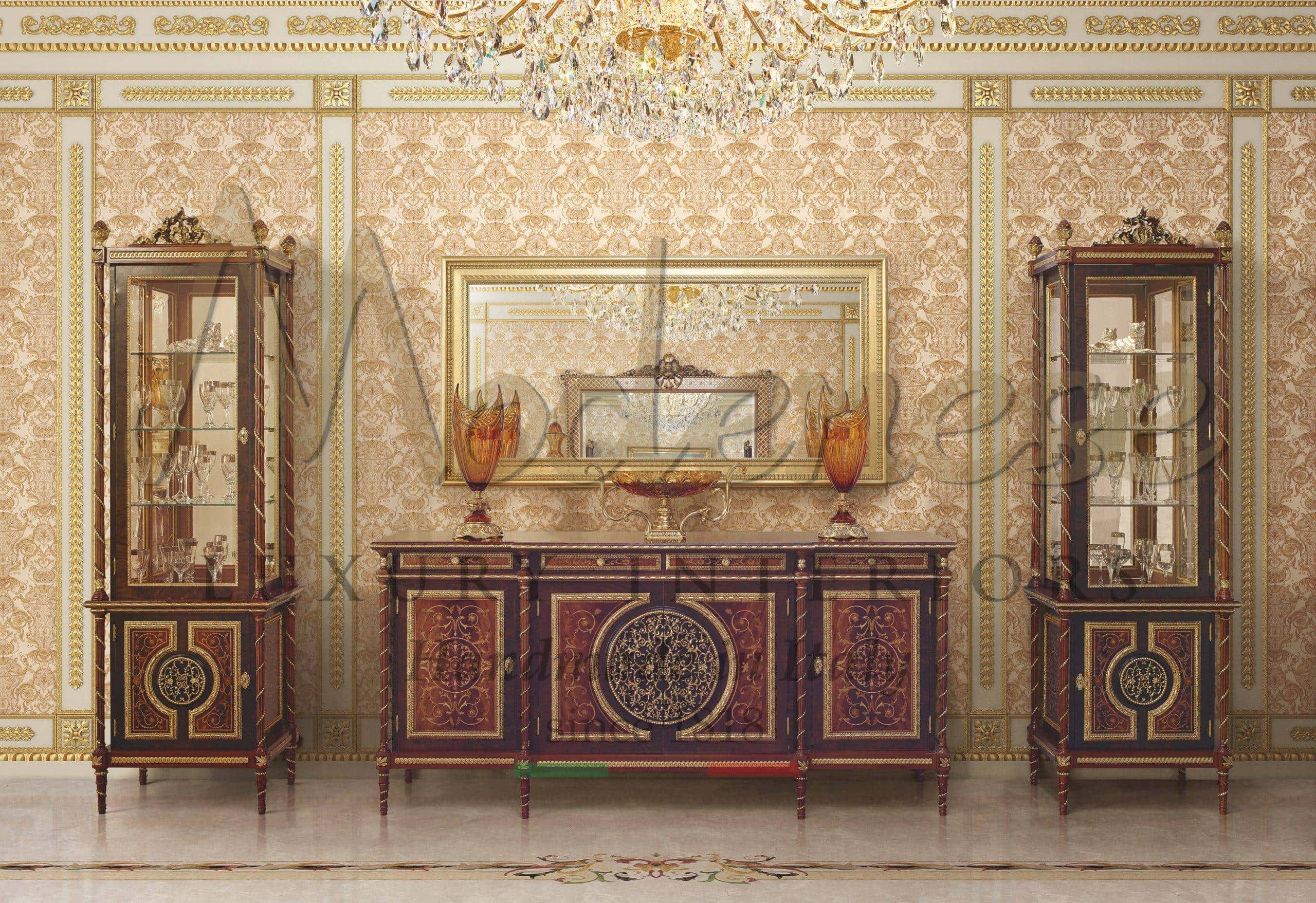 CLASSIC EMPIRE STYLE FURNITURE
Empire style furniture selection by our expert designer team with elegant and refined classic style. Best Italian quality furniture completely customized and handmade by Modenese skilled artisans. Unique models and exclusive designs for royal and special home decoration villas projects. Residential palaces with amazing and special golden details furniture all handmade in solid wood.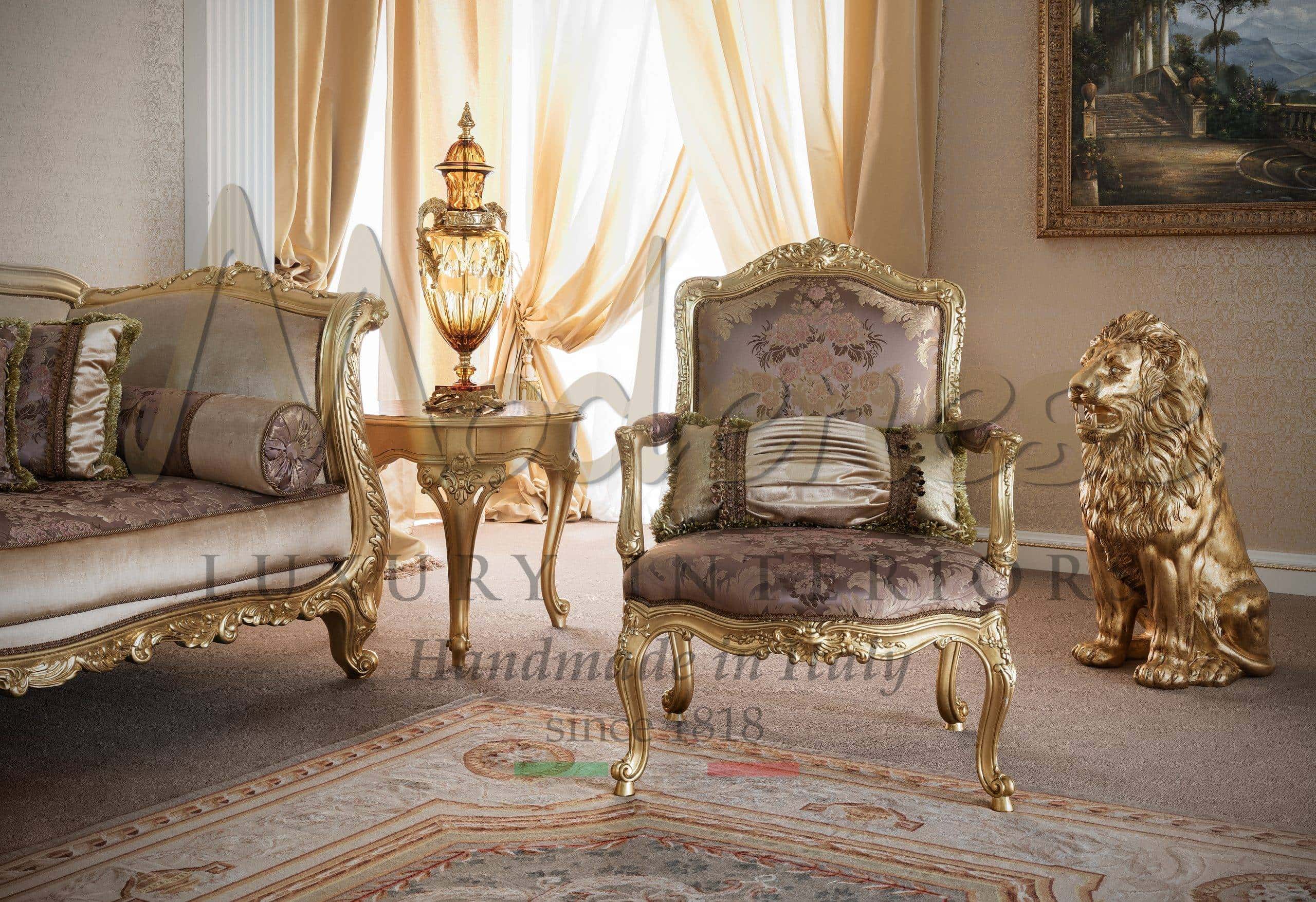 LOUIS XV STYLE FURNITURE
Louis XV classic furniture selection by Modenese Luxury Interiors: classy and luxurious design with royal French traditional style and Italian high-end quality materials and production. Residential interior design service by our professional team of architects for timeless interior home décor. Precious furnishing project realization for your majestic palaces.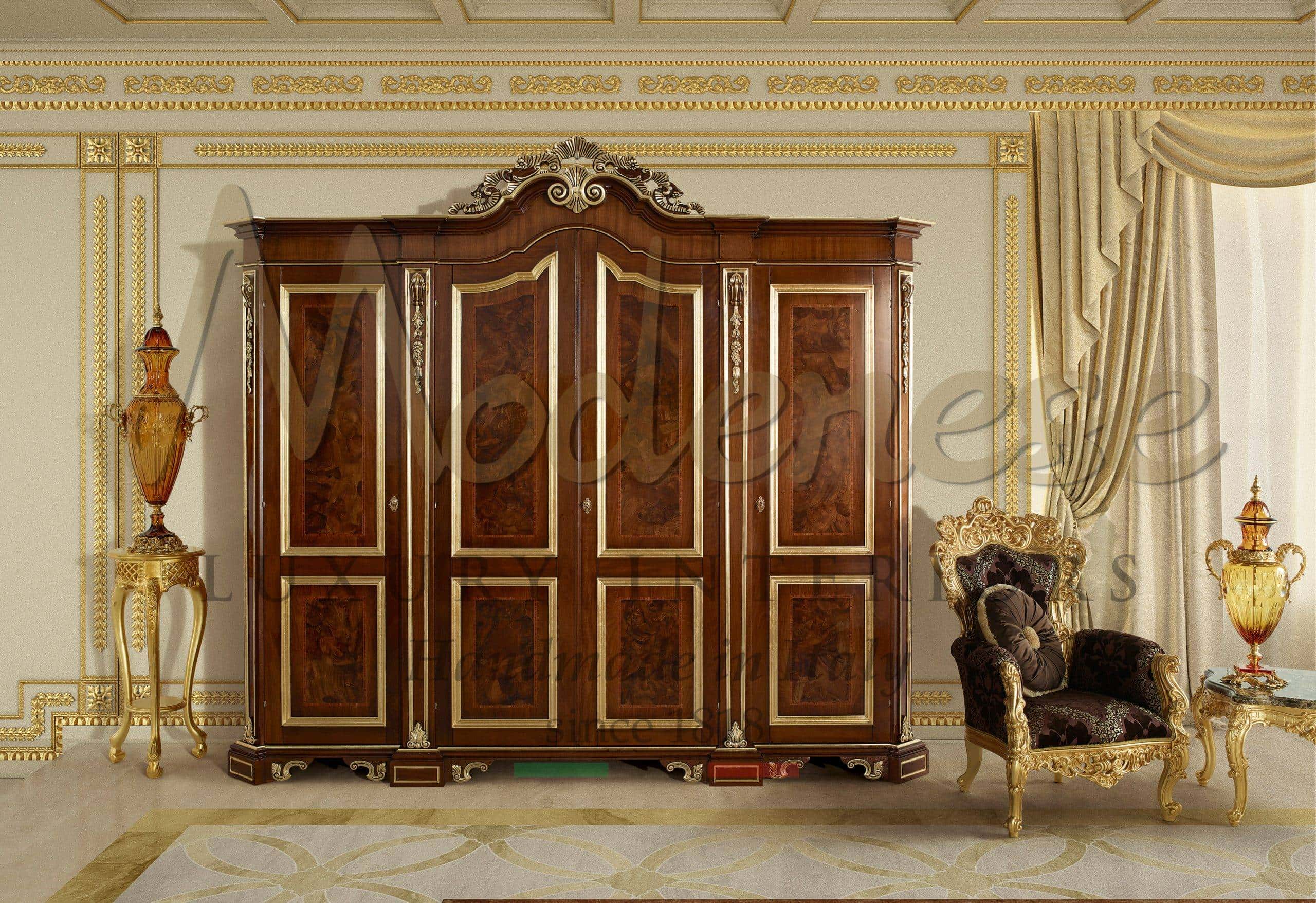 LOUIS PHILIPPE FURNITURE
Elegant and classic Louis Philippe furniture selection by Modenese Luxury Interiors. Consultant design service for the best solutions with French style timeless design interiors following exclusive and traditional ideas. Customized and handmade furniture for special and refined home interior décor projects.