Architecture layout study for an elegant and classy interior design project service. Choose Modenese Luxury Interiors to design the full interior project of your royal villa and residential palace. We provide you with the best classic interiors solutions, your favorite luxury furniture, and exclusive accessories. Modenese will work for you as a consultant giving you the best ideas for your villa project. Professional assistance and traditional baroque style by Italian designers will represent an exclusive bespoke consultancy and a royal exclusive interior design service.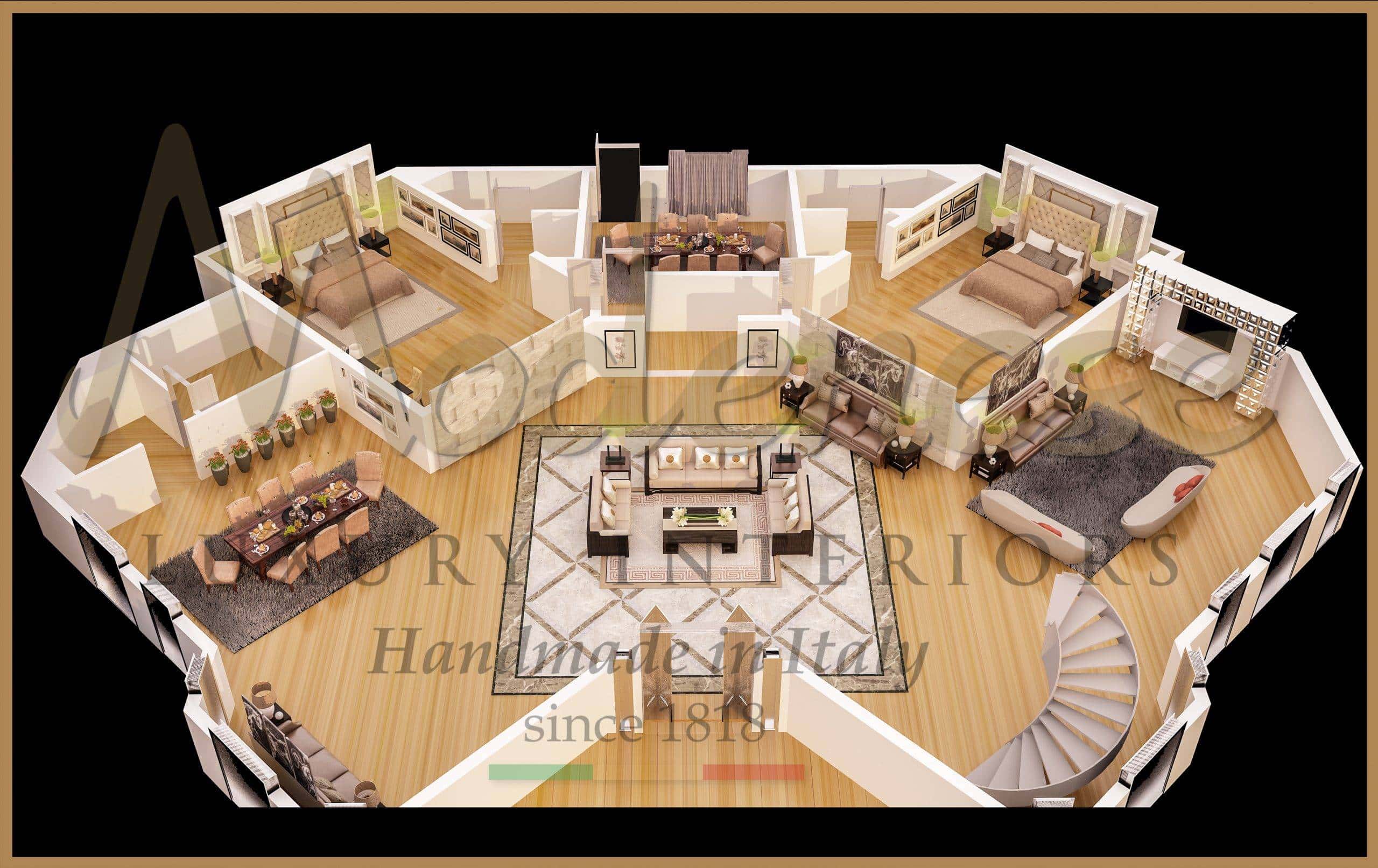 FURNITURE LAYOUT
Our team will study your project in order to provide you with the best selection of luxury and classic furniture design. We will create your bespoke interior design project to satisfy your favorite style and choice with the best Italian quality and exclusive baroque design. Home decoration service and interior design consultancy by our team for your refined and unique furniture project. Royal villas projects with French style furniture and refined elegant baroque furnishings.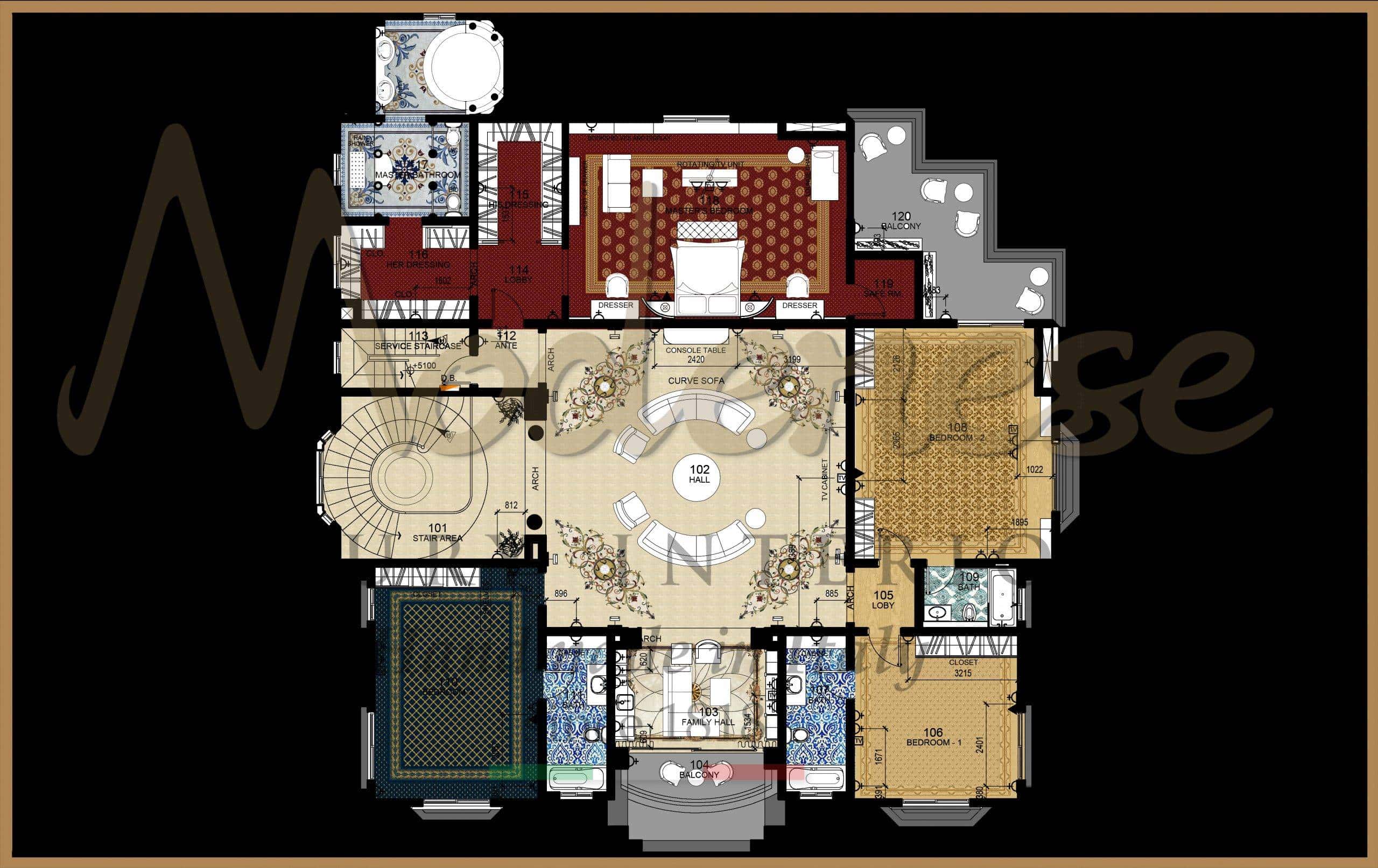 FIT OUT LAYOUT
Fit out layout project by Modenese interior design service for the most luxurious fit out solutions suitable for your classic villa project. Decorate your villa with handcrafted and custom-made Italian fit out realizations such as boiserie, doors, walk in closets with timeless Italian design and produced with solid wood. Personalize your project from the layout with our interior consultancy service for a unique and elegant furnishing project.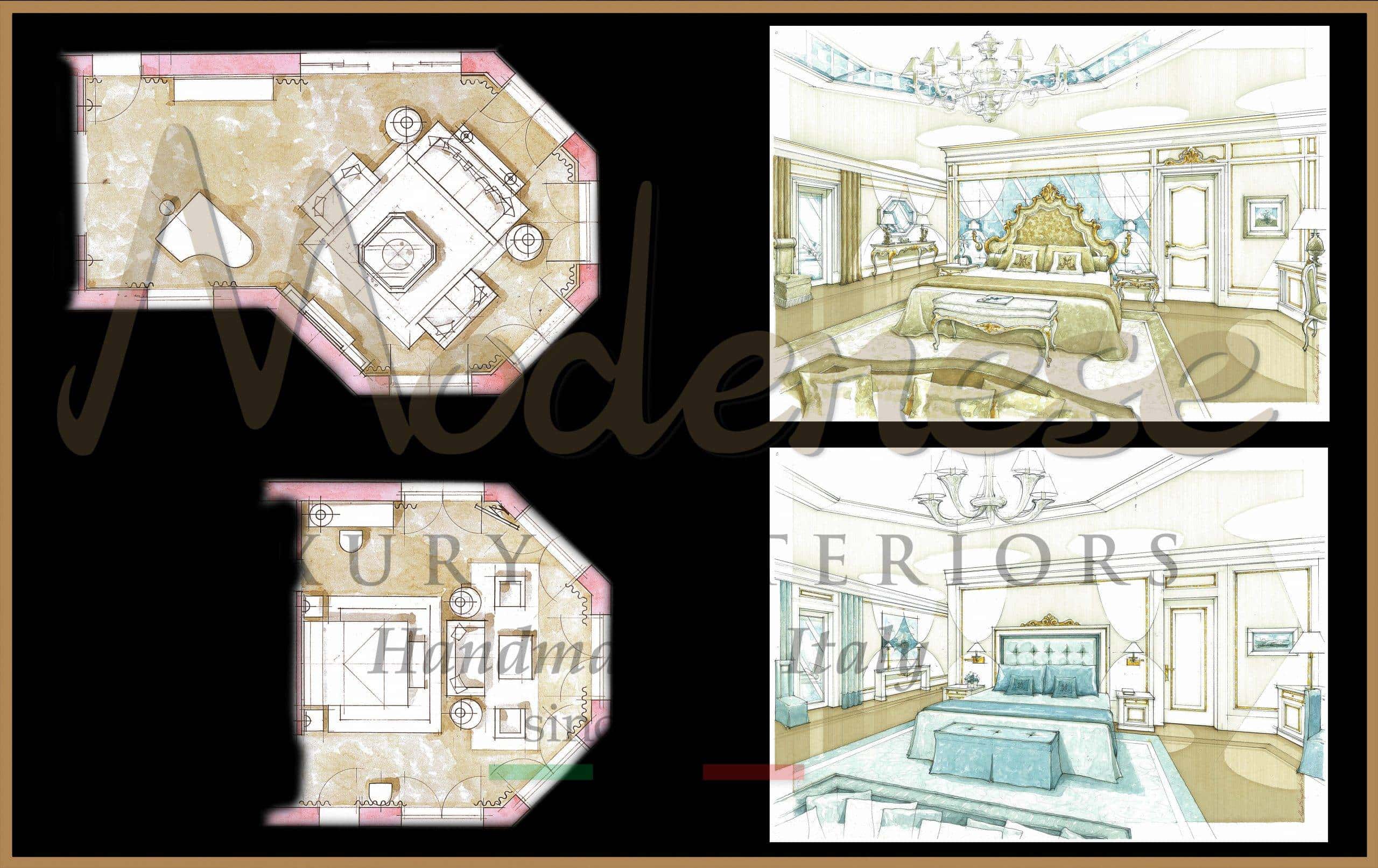 LAYOUT STUDY
A luxury design project starts with a thorough study of the layout and an analysis relevant to the clients' preferences. Each project is completely customized and unique. Precious and timeless bespoke design proposals from the client's request to the production. High-end made in Italy design and top quality precious materials such as gold, mother of pearl, brass and solid wood. Exclusive baroque and royal French style furniture handcrafted 100% in Italy.
LAYOUT PROPOSAL
Once we complete the study of the layout of a project, our skilled team of designers and architects will suggest the best design concept suitable for your luxury project with professional care and attention to your ideas. The best selection by Modenese interior design service for your luxurious palace project. Our worldwide classic project experience, especially in Russia, Middle East and Africa, makes us master artisans in designing and producing the best quality home decorations. 
Visit our online showroom