What is classic furniture design?
Italian classic furniture pulsates with an ancient vitality that captures and renews the styles that made the art and architecture of the ancient Greeks and then the ancient Romans.
It is a style that strives for symmetry to create elegant and refined solutions, in which the apparent coldness of the space is countered by a surprising familiarity and feeling of comfort.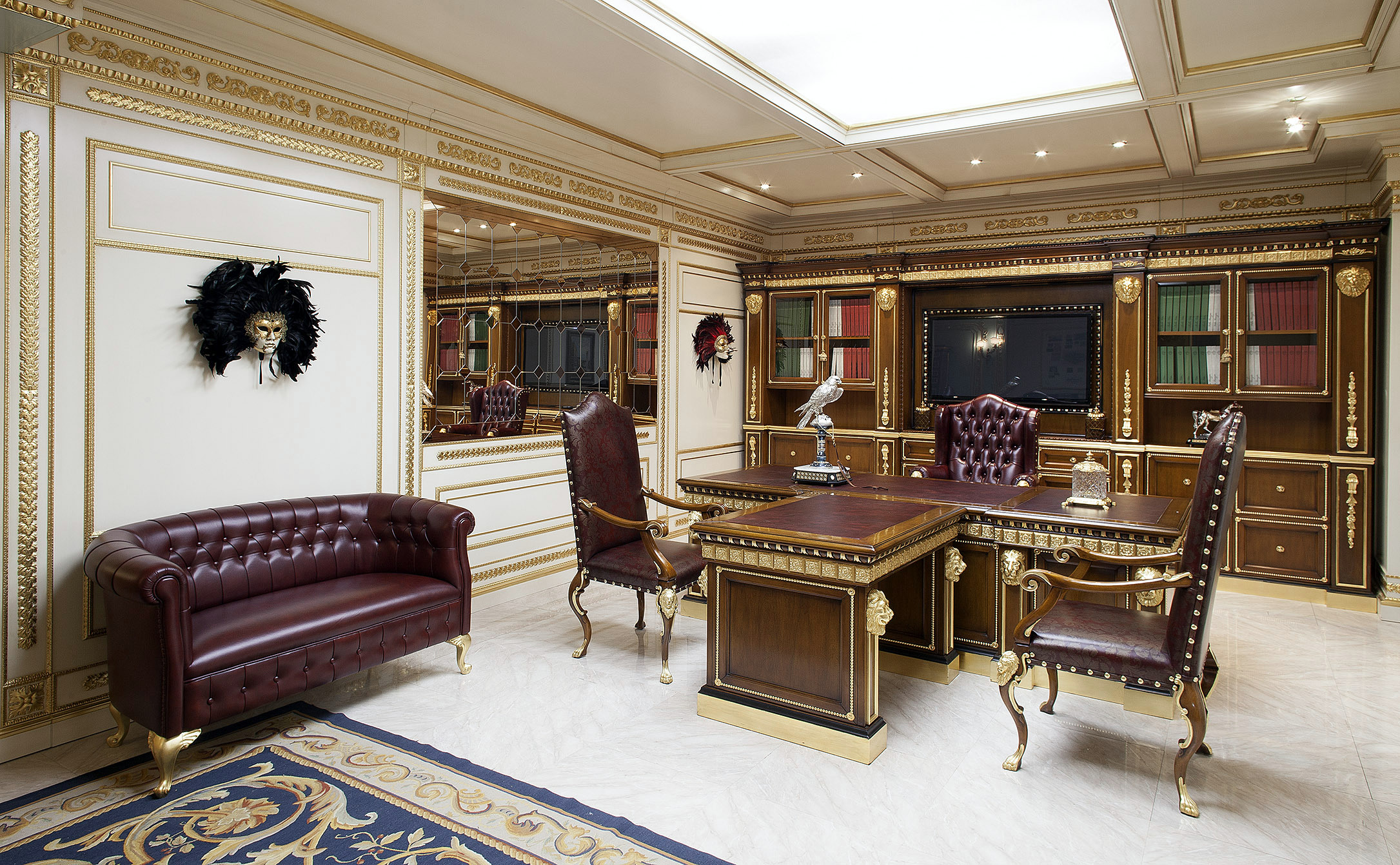 Italian classic custom-made furniture is that which is most at the heart of innovation yet connected with tradition, profoundly Italian in terms of production and design, attentive to detail, and the quality of the product. The spaces for which the collections are designed always vary, ideas and knowledge of the best raw materials to meet the always demanding needs of those seeking a luxury classic solution for their interiors are never short in coming.
Why select classic furniture by Modenese Gastone?
Selecting classic furniture for your interiors means selecting harmonic and balanced beauty, in which you seem to breathe the same noble and refined air that once pervaded the ancient villas of aristocratic families. It means selecting furniture and furnishings made with prized materials such as oak, mahogany, cherry or beech, ceramic, bronze, and marble.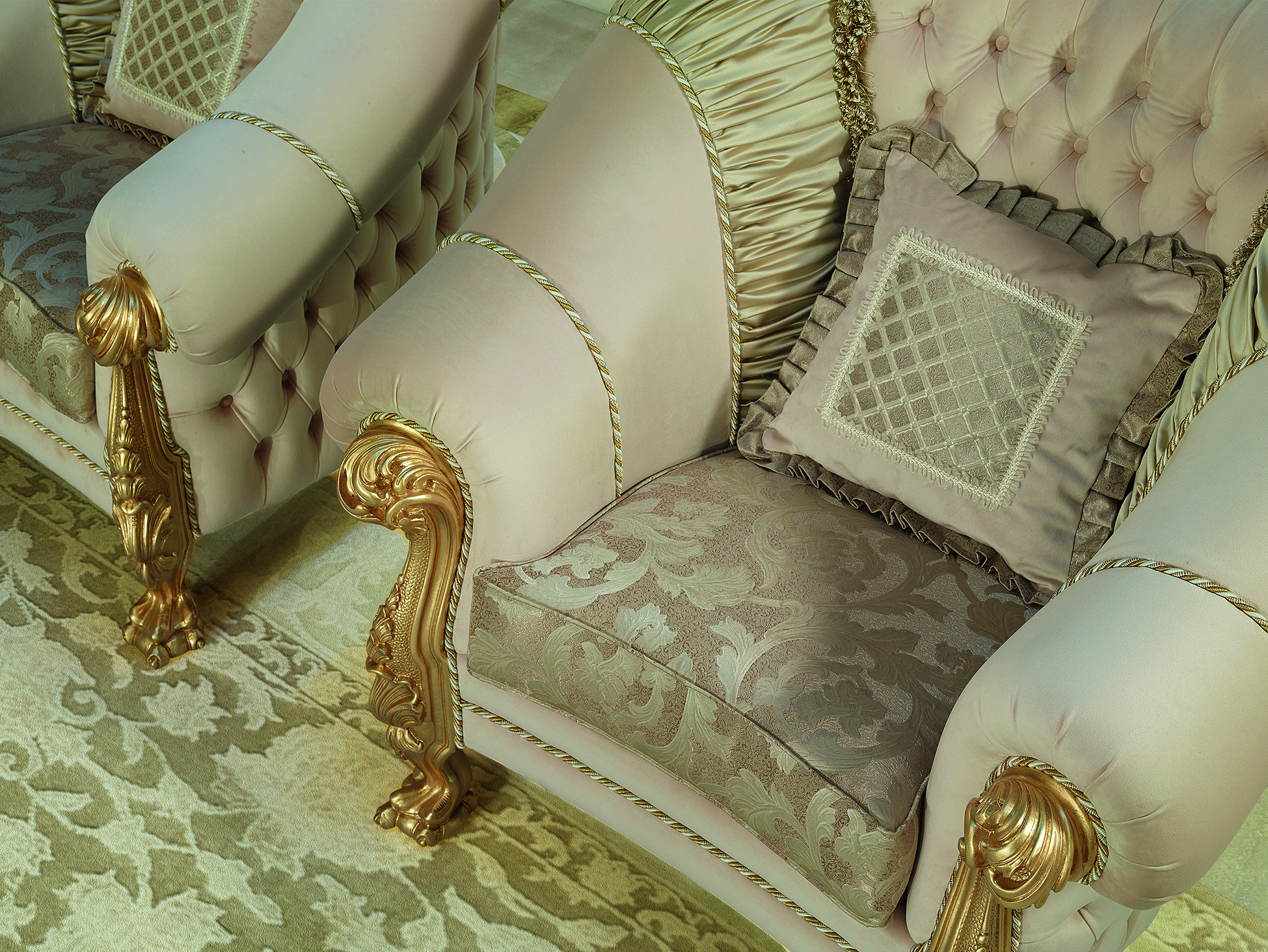 Furnishing your home in a classic style means loving neutral tones to highlight those prized and noble materials listed above. It means adding extremely refined and delicate accessories and decorations, creating a luxurious and precious feel without disregarding a comfortable and essential vision of space.
When one speaks of Italian classic design or otherwise, reference is often made to columns and half-columns, friezes and statues, cornices, and rose windows. These features are not in themselves the style but they can certainly enrich it, even with a more modern twist, if used in the right manner.
Marbles finishes, recalling the noblest of materials, combine perfectly with furniture made from the most prized wood, bestowing a pleasant and emotional feel to space, in which refined stucco and gilded elements are displayed to their best.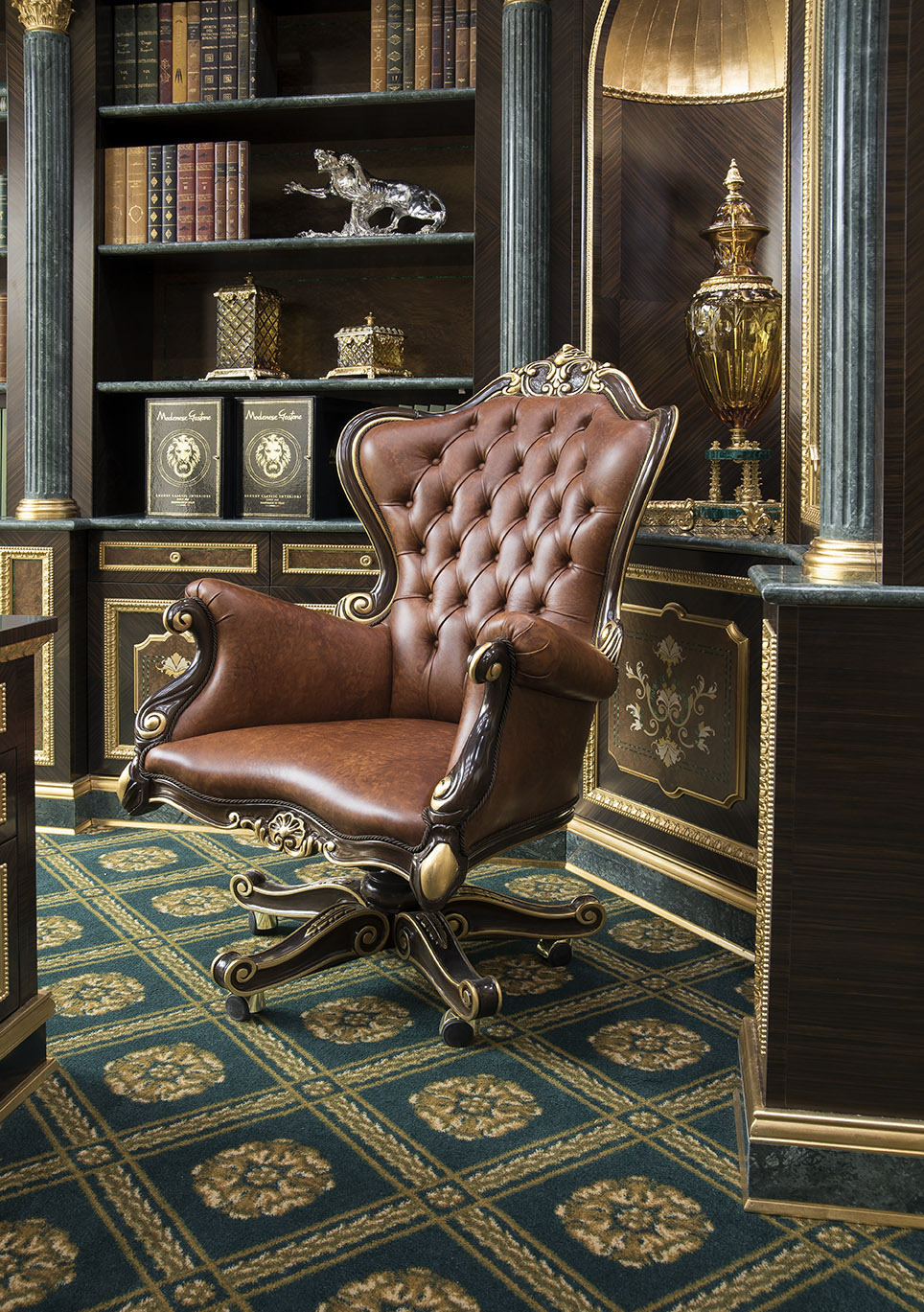 Beds and night tables, dressers and sofas, tables and counter furniture, toilettes, and chaise lounges offer structural lines and curves that can offer contrast without creating disharmony, creating the feel of being at ease in an elegant and apparently reserved context.
Finishes and decorative elements are the cherry on the cake for your interiors in a classic style. They are a type of enhancing corollary for the furnishing, that can embellish the lines and make a room stand out, be it the bathroom or the dining room: stucco and gold are excellent examples.
Furnish in the classic style
When you are about to move or restore your home you start to think about luxury interior design as well as the structural work for which you would enlist the help of professionals. Your mind starts to generate idea after idea, some more beautiful than others, innovative and more traditional approaches, without any clear direction.
Once you have an untouched space to work with (whether the house is new or old) you must start to design, plan and follow a stylistic idea that does not veer away from the defined track. The selection of Italian classic furnishing is based on a vision and planning that is highly demanding given the very nature of the style that demands an elegant, essential, and highly balanced result in every macro and micro aspect.
A complete project includes planning of the arrangement of furniture, the selection of a color palette, evaluation of the best solutions to decorate different spaces, and the careful insertion of accessories. Without neglecting another essential aspect that is often forgotten: lighting.
Arrangement of the furniture: the project takes shape
The first step is to decide where to insert the furniture or rather those elements that define the functionality of the room itself (an italian sofa in a bathroom is not what you're after!). Apart from the various spaces, it is important to take into account certain non-transitory and structural aspects. You should ask yourself certain questions about the space, functionality, and stylistic equilibrium so that you can really create an elegant and harmonious feel.
Keep in mind that Italian classic furnishing demands simplicity and proportion, with a management of space that is extremely prudent. If this is not the case it becomes a disorganized and completely inelegant mishmash.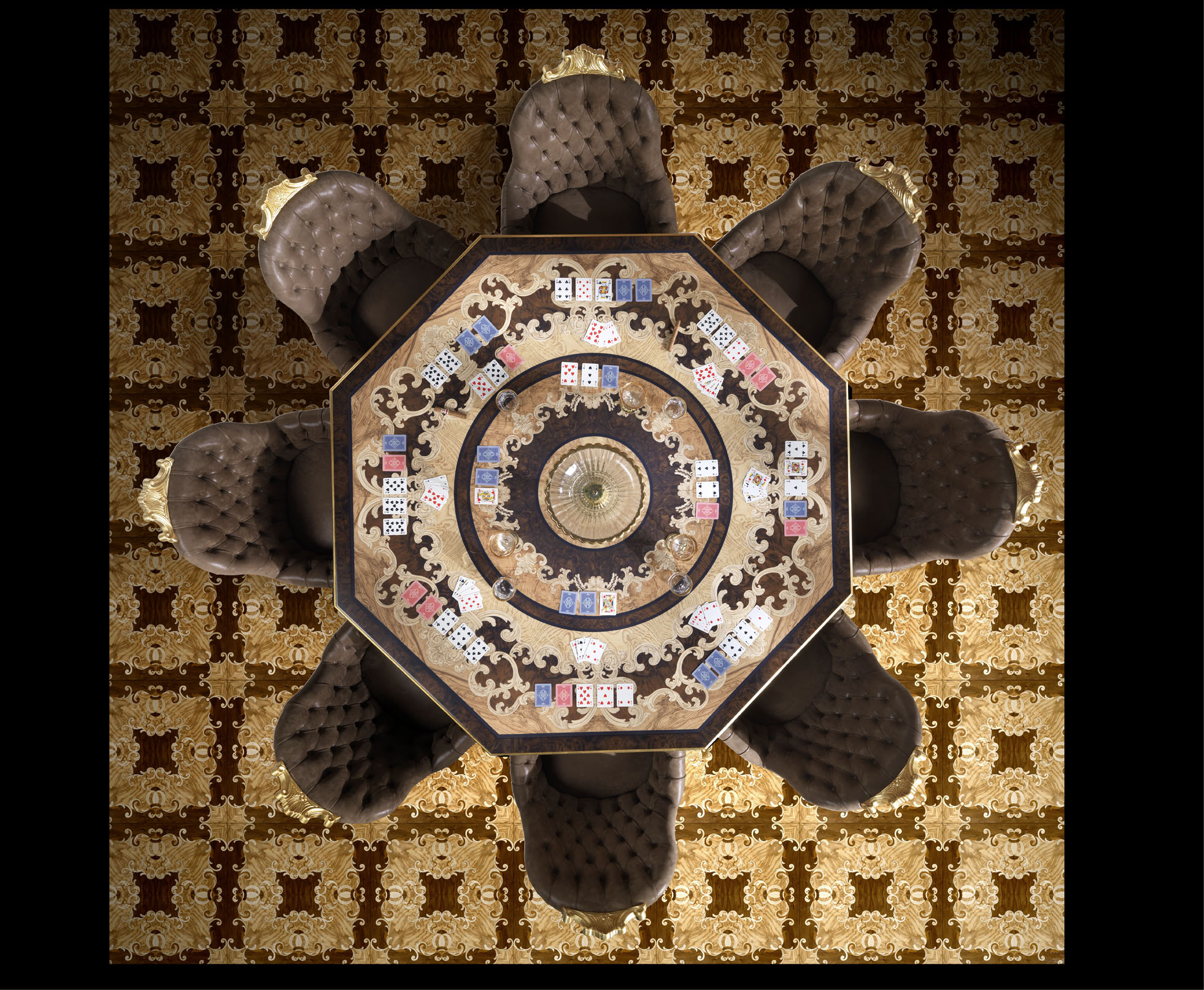 Imagining and analyzing the various and possible solutions for arrangement, thinking about the functionality of each piece of furnishing in keeping with the premise that every element has a reason for existing.
Being fully aware of the interior space to define most effectively the various zones: in the kitchen, you should subdivide the area for preparation and that for eating, in the living room you should think about the relaxation area with classic sofa set and that dedicated to working/reading inclusive of the desk/bookshelf.
Furnishing accessories, light, and decorations: perfecting a classic space
Having established the foundations, the time comes to think about the less structural but equally important elements. Light, for example, should be evaluated starting with the natural light offered by every room. It can be implemented and enhanced through mirrors or showcases, or through metallic finishes. The less illuminated areas show you where to position artificial light (freestanding, ceiling, or wall) to supplement or highlight certain areas. From the domestic to the large-scale dimension, Modenese Gastone Interiors provides customers with comfortable, elegant, and original solutions. Custom-designed projects that can give character and a strong design imprint to the environments of houses, hotels, restaurants, exhibition spaces, shops, and yachts.
Visit our online showroom