LUXURY CASANOVA COLLECTION
The peculiarity of the Casanova collection is first of all the materials used: with Casanova we came to a new level of materials and we can undoubtedly call it haute couture of the interior design.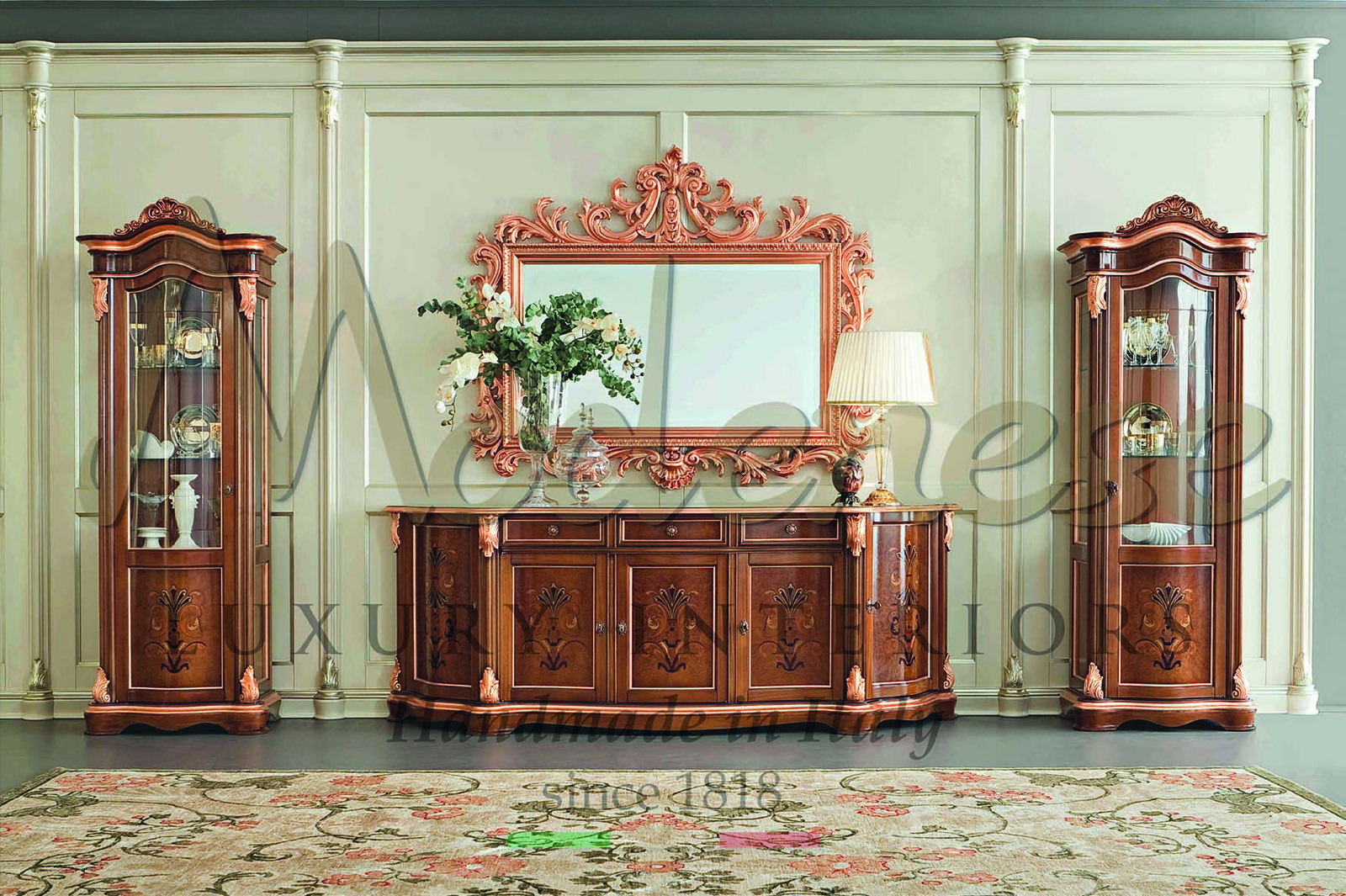 RADICA WOOD
Most of the items in Casanova are produced from so-called radica – one of the most valuable woods obtained from the very bottom part of a tree close to the root. This type of the wood creates an unusual natural ornament on the surface of the furniture because of a special structure of the fiber.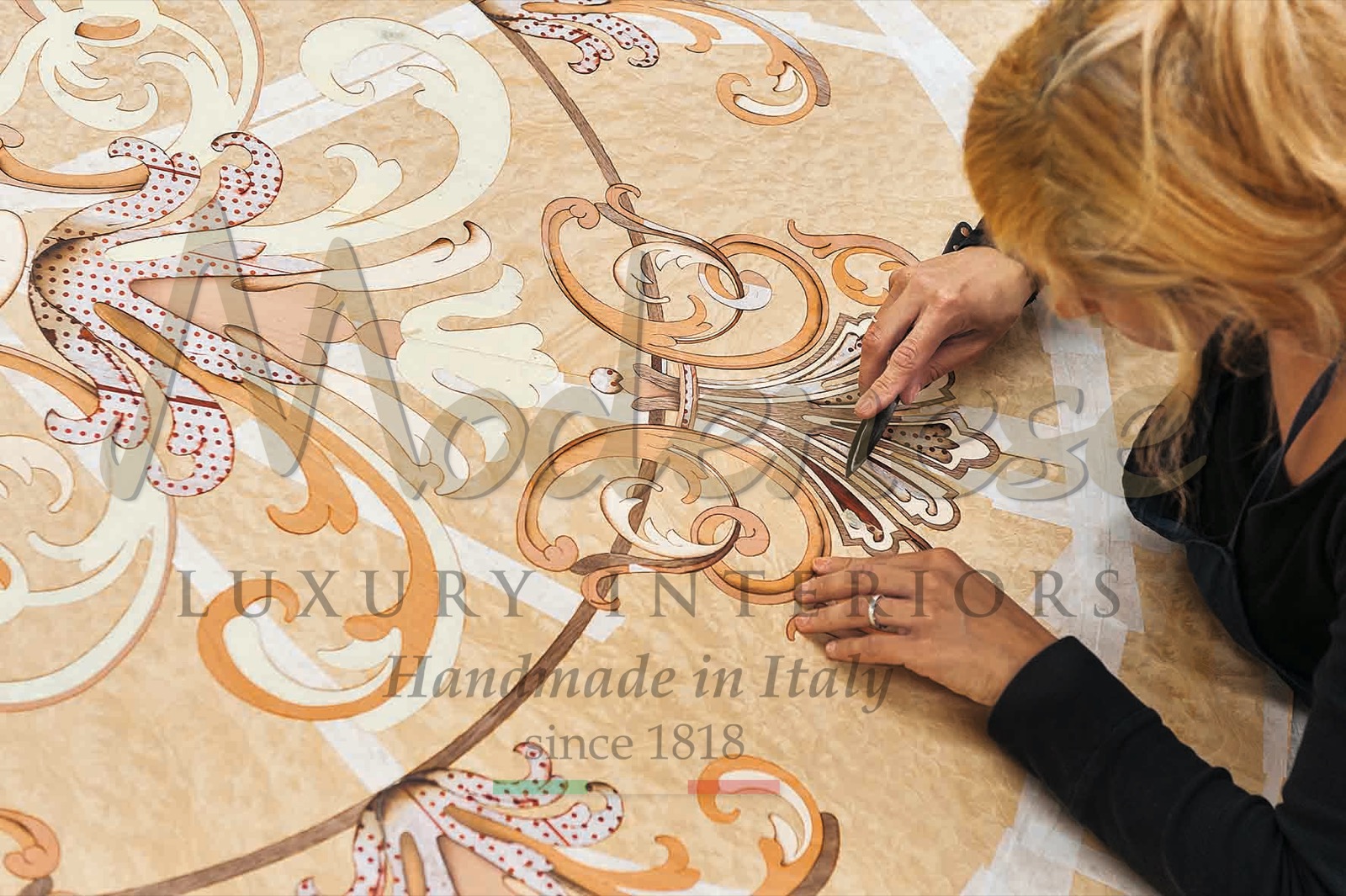 HANDMADE WOOD INLAYS
The collection is also already famous for a wide usage of different kinds of inlays: made from different types of wood, marble, mother-of-pearl and other materials.
BESPOKE LUXURY FURNITURE
We offer also the opportunity to create exclusive and individual furniture upon special requests. The in-house designers and architects of Modenese Luxury Interiors are available to find the best solutions for each client regarding the combination of colors, sizes, finishes and fabrics.
DOWNLOAD OUR CASANOVA CATALOGUE
The catalogue Casanova is available to download in the section "Downloads" of our website.
Visit our online showroom