Turnkey Interior Design In Nigeria
Luxurious interior, exclusive interior, architectural interiors – all of these are areas of expertise for the architectural firm Modenese Luxury Interiors, which develops design projects for residences, and public interiors, and is also involved in architectural design in Tanzania. In our portfolio, you will find architectural and design masterpieces, hundreds of finished projects, and instances of how the authors of exclusive interior design transformed ordinary houses and flats into opulent royal residences.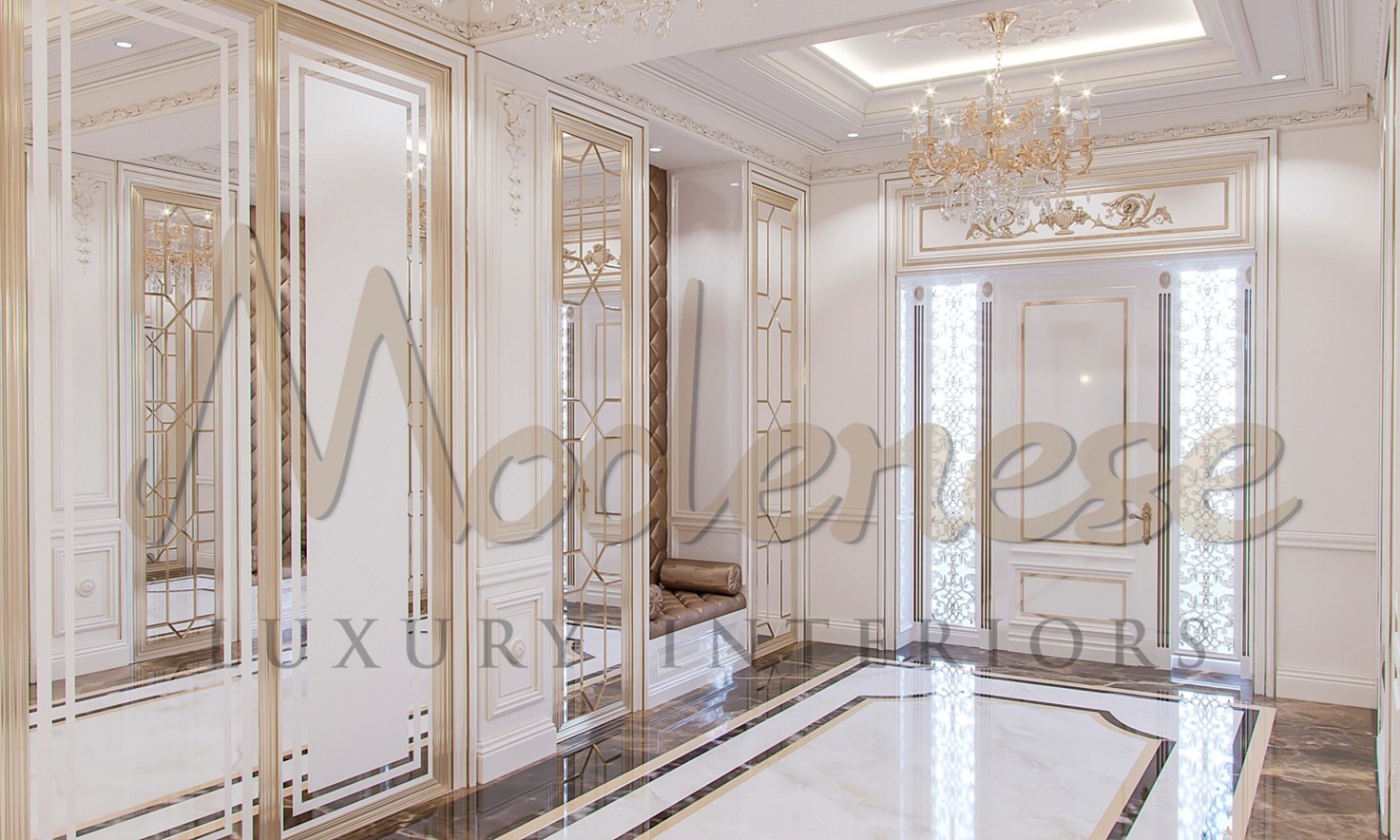 Modenese Luxury Interiors Interior Design in Nigeria – Perfection, and Impeccability
There are no boundaries for us; we work on private properties as well as constructing distinctive interiors for restaurants, hotels, and other public buildings with equal excitement and enthusiasm.
Not to add in general, we provide interior design turnkey services in Nigeria. However, if you merely need help producing a project or vice versa, or if you require decorating ideas, I am always delighted to assist. The transportation of furniture and supplies from the manufacturer to the site is an extra service for our valued Nigerian customers.
Interior Design House necessitates not only a competent approach to space design and effective use of residential and non-residential properties but also the surrounding environment. Experts at Modenese Luxury Interiors Company, with the highest degree of knowledge and extensive experience, reflect all of the client's ideas and wants. Interior Design House will be as one-of-a-kind and one-of-a-kind as the house's one-of-a-kind and one-of-a-kind owner.
In addition to establishing residential premises, our studio is producing the interior design of public facilities such as offices, restaurants, and shops. The interior might be colorful and appealing, peaceful and rigorous, or respectable and representational. It is perhaps worth noting that the interior of a public area should entirely fit the purpose it serves. If it is the inside of an office, it should be both convenient and efficient in terms of use.
The interior design of restaurants and other comparable facilities prioritizes comfort and warmth, which motivates clients to return to this establishment several times.
Our Studio's creative staff has all of the essential skills and unique experiences to develop interior designs of any complexity and to handle any challenge, even the most complicated.
We do not operate in a regular manner and approach each new request as a challenge, so generated design projects will transform your house, penthouse, or townhouse into a beautiful and appealing location where you will want to come again and again.
In our work, we strive to select an interior design that complements not only current trends but also your soul.
If you want to do anything provocative, you are welcome; if you want to create a comfortable romantic environment, no problem; it is essential to design simple, beautiful lines – and we have the ability to do so. Together with us, you will be able to change any area into a really distinctive and private space that will delight both you and your guests. A well-developed design will focus thoughts in the correct direction, allowing you to escape from daily vanities and thoroughly immerse yourself in the room's environment.
We constantly listen to our customers and delight them with stunning design projects that include the most exciting design ideas and contemporary worldwide trends.
It is far easier to use actual pros to finish the room design, as well as a variety of construction and maintenance tasks. Working with the architecture and design company Modenese Luxury Interiors, you obtain a high-quality, modern interior. Everyone in Nigeria has access to turnkey design. We create carefully a draft, coordinate each point with the customer, and then we conduct the entire range of construction works and submit it correctly within a set period of "turnkey" interior design thanks to the well-established work of competent designers, architects, builders, and contractors.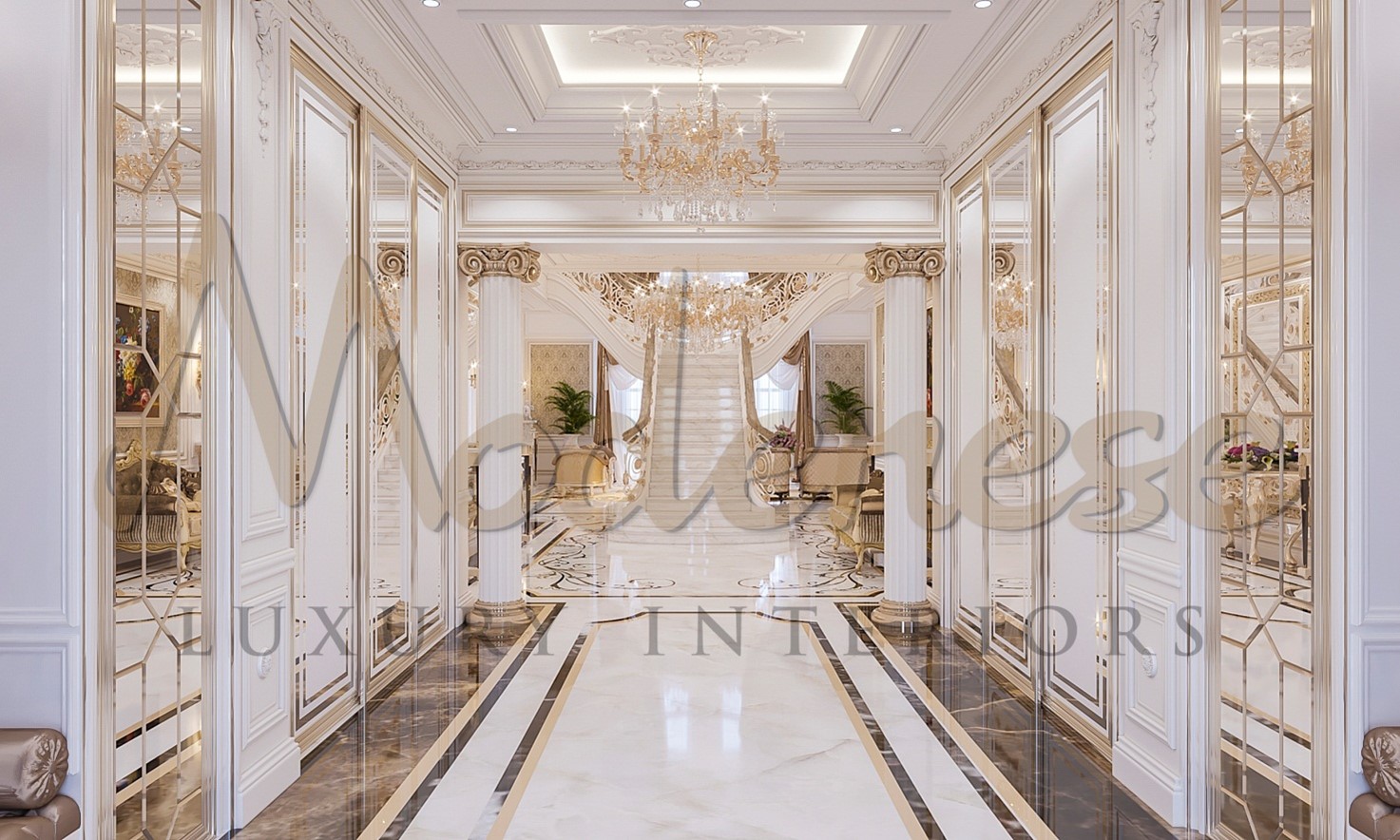 Under design, we provide the following services:
Interior 3D visualization
Alternatives for planning choices
Elevations of walls
The electro-junction
After-replanning plan of the property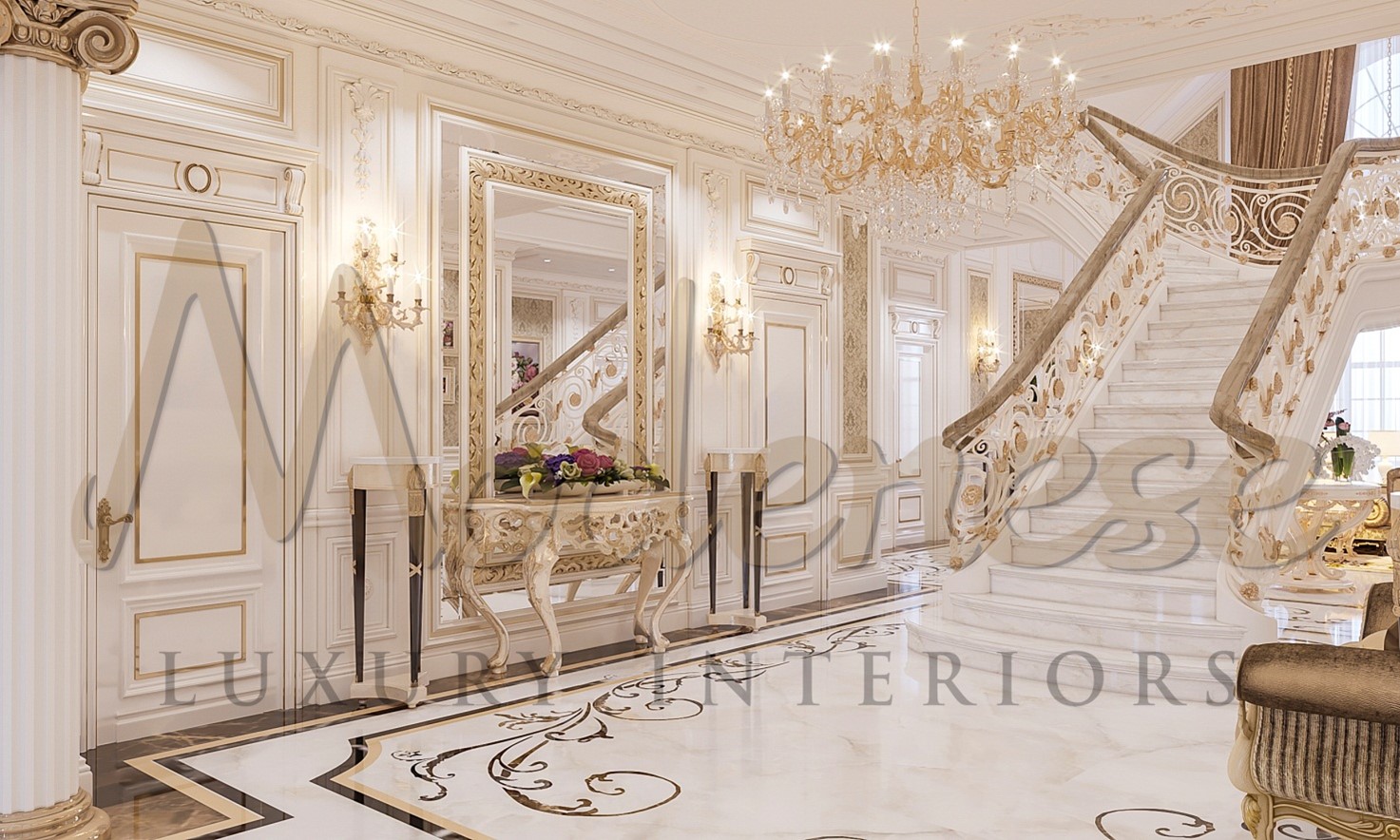 Following the definition of all aspects, we proceed to make the idea a reality. In this regard, we provide the following services:
Authorship and technical oversight for project implementation
Materials for building and finishing, furniture, and decorative objects
Object decoration
Construction, finishing, repair, electrical, and plumbing work
We make very gorgeous and unique rooms on our own. As a consequence, you have a ready-to-use turnkey interior design that has been authorized and fits all bespoken requirements. Our skilled turnkey interior designers provide extensive architectural design services, as well as the provision of materials and furniture accessories made to order.
Customers' demands are taken into account by the architecture and design firm Modenese Luxury Interiors. Our turnkey interior designers develop facilities that are comfortable, contemporary, and practical. We exclusively provide innovative and visually pleasing architectural designs that have already made a name for themselves on a high level. Turnkey interior contractors only provide the greatest solutions that meet or surpass the customer's expectations.
Visit our online showroom