How to Pick the Right Seats for Your Home in Qatar
Stunning Interior Design in Doha
If you're starting from scratch, you might pick out a couch first, then set the rest of the room up around it. A gorgeous design or a vibrant, high-quality fabric are both viable options for a show-stopping sofa for interior design in Doha. It occupies the space's center. If you're adding a couch to an already-decorated home design in Doha or if you want the sofa to serve a supporting role, color choice is crucial. When selecting a new couch for an existing color scheme, decide if it will be neutral or serve as an emphasis piece. Interior design companies in Doha choose a couch that matches the color of the walls to harmonize the interior design of Doha and make the room appear larger. This is a creative technique to create a harmonious color palette. If you choose a couch that matches your wall color, it could be difficult to modify the wall color in the future. The most popular approach is to get a sofa that enhances rather than serves as the focal point of the room's decor. This is why couches in Doha house design plans are frequently painted in neutral tones.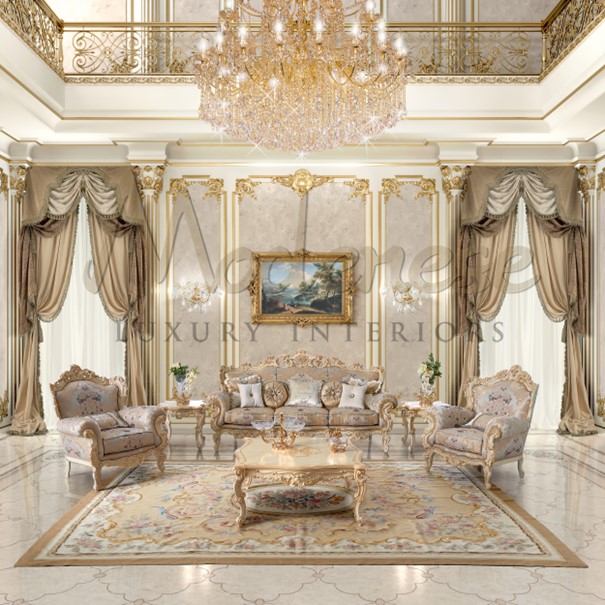 After deciding whether it will be an accent color or a neutral tone, you must decide if your sofa will be bright or dark. The color of the sofa will be significantly influenced by the color of your floors. Against the backdrop of dark carpet or wood flooring, will a prospective sofa on your floor stand out or blend in? Since coaches are typically big and upholstered and most textiles absorb light, they may significantly darken Doha's interior design. If you must use a black sofa on a black floor, make it as noticeable as you can to avoid giving the idea that it blends into the background. A black sofa with light wood or metal legs could create an optical illusion of space between the sofa and the ground. Brighter carpeting beneath your couch can help contrast the space's dark colors and enhance the sofa's color. Consider utilizing a coffee table made of light wood or metal to keep the sofa off the floor.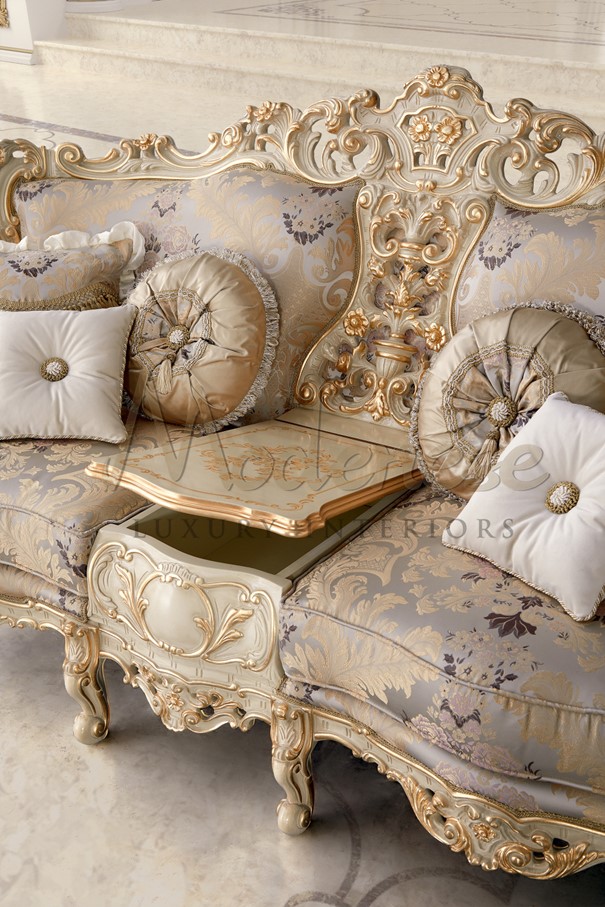 A light-colored couch presents various difficulties in contrast to a dark-colored one. It may be difficult to own a light sofa because it becomes soiled and worn out very quickly. Consider how the interior design is currently used, not how you predict it will be used, when choosing a white or light sofa. If your dog likes to sit on the couch, you probably don't want to include a white sofa in your Doha home design ideas. It's time to think about color after you've assessed the brightness and darkness of your new sofa. If you don't have a sofa that stands out, many people opt for a neutral-colored sofa. Neutral-colored couches are simple to design around and can be modified over time to suit your evolving tastes. Neutral sofa fabrics come in beige, gray, taupe, and cream tones. When combined with other colors, a matte beige sofa fabric might look uninteresting, but a textured beige fabric with monochromatic color flecks might add interest without the use of other colors. Gray sofas come in a wide variety of shades, from light to dark. The color gray can be classy, warm, calming, or somber. Neutral-colored couches can stand out while also fitting in with your existing design. If you think of the sofa as an additional component of your color scheme, any hue can be beautifully blended into your home. To distribute the color throughout the space, add accessories or prints in the sofa's color.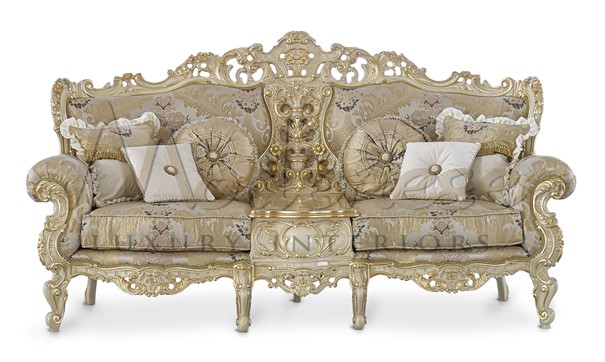 Visit our online showroom